Have you ever had a cucamelon? These adorable little fruits are a ton of fun to grow and eat. They taste like a citrusy cucumber and can be eaten pickled, tossed into salads, or fresh from the garden. The tangy, bright flavor and mini-watermelon look makes these melons a big hit with everyone, and if you are gardening with kids these cute baby melons are an effective way to show little ones the magic of the garden.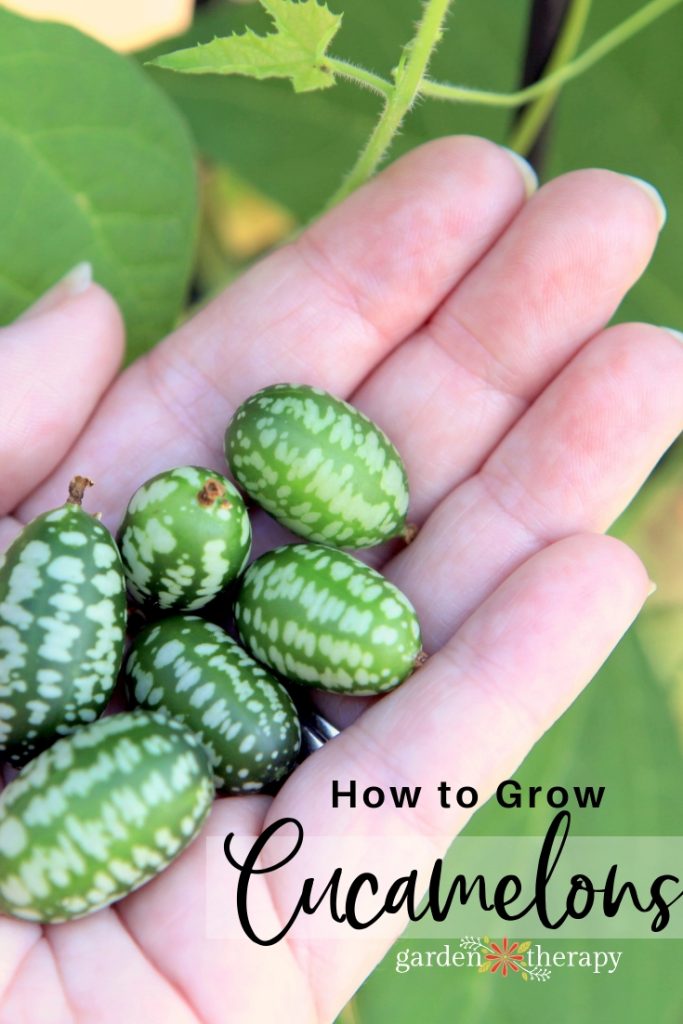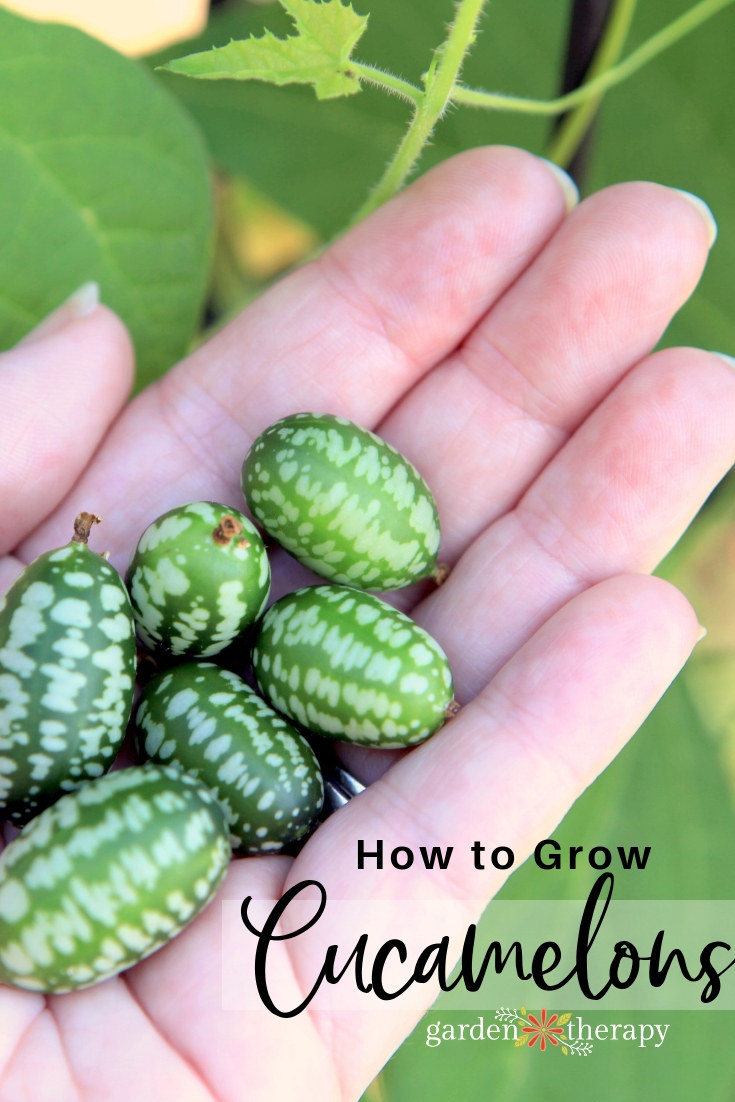 Cucamelons (Melothria scabra), also called "Mexican sour gherkins" and "mouse melons" are native to Central America. Although they are not a fruit we see that often today, they were a very common part of the diet of ancient Aztec people. The little fruits look like tiny, grape-sized watermelons but have a zingy taste more like a cross between a cucumber and a lemon or lime. They are packed with antioxidants, vitamins, and minerals, so adding cucamelons to your diet can really improve your overall health.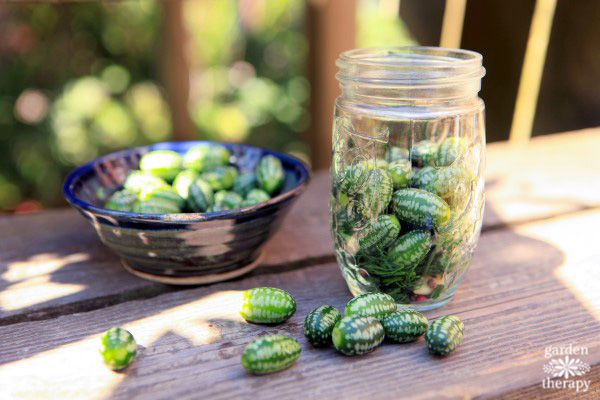 How to Grow Cucamelons from Seed
When you start anything from seed, be sure to use a sterile growing medium as garden soil often contains bugs that can damage delicate seedlings. For information on how to give any seeds their best start, read Seed Starting 101.
When I first started growing cucamelons I found a lot of conflicting information out there. As a trendy crop for the home garden, I think there are some articles that have popped up from gardeners who may not have grown them personally. I have been growing cucamelons successfully now for three years, but I wanted to be sure that I gave you the best information possible, so I asked a few cucamelon experts—Kristin Crouch of That Bloomin' Garden and Veggie Garden Remix author Niki Jabbour—for advice on growing cucamelons.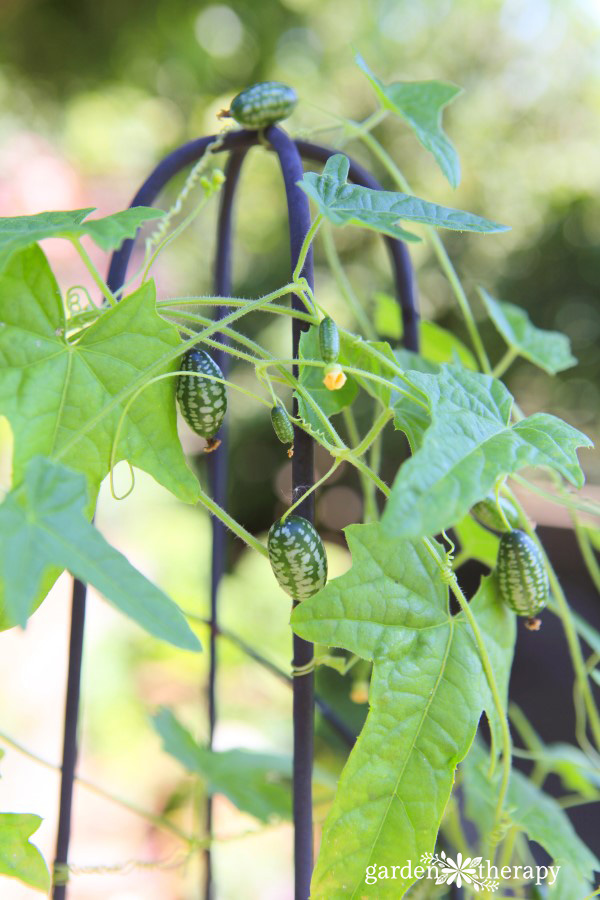 Tips for Growing Cucamelons from Kristin
Kristin Crouch is a popular garden speaker and an expert seed starter. She even gave me my first cucamelon plant! Here is her advice on growing cucamelons from seed:
Have patience with the seeds. Cucamelons are tricky to germinate if growing from seed. Plant the seeds in seed starter mix and place the pots on heat mats in a cool greenhouse. It can take up to three weeks for seeds to germinate.
Once they have their second set of leaves, pot each plant up to its own 4" pot with good potting soil and a pinch of organic fertilizer.
Transplant outside after hardening the plants off for a week. Plant them outside when it's around 10 degrees C (50 degrees F) at night consistently.
Give cucamelons a tall support structure. Use at least 5′-6' high supports as the cucamelon vines cling like peas do and can grow quite tall.
Save the seeds from cucamelons and ferment them like you do with tomatoes (see how to do that here). Because the cucamelons are in a plant family of their own and not related to cucumbers, their seeds come back true each year.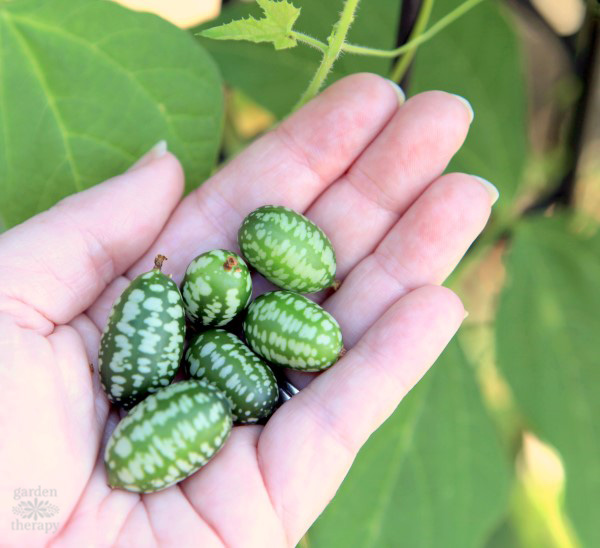 Tips for Growing Cucamelons from Niki
Niki is the author of the recently released Veggie Garden Remix which shows you how (and why) to grow "224 new plants to shake up your garden and add variety, flavor, and fun." Her Instagram images of cucamelons get people more excited than I ever thought possible, but it's because she really knows her stuff. You can read a ton of info about growing cucamelons on pages 26-28 of Veggie Garden Remix, so if you don't have the book yet, run and get it! Here are a few tips from the book:
Cucamelons will tolerate a cooler spring better than cucumbers do, and once they're established, they are quite a bit more drought tolerant.
Heat, sun, and rich soil are the keys to growing success with these plants, so pick a site with full sun and amend the soil with aged manure or compost.
People with limited growing space can plant them in large pots on a deck or patio; just be sure to provide something for the vigorous vines to climb.
About a week after you see the first flowers, begin checking for ripe cucamelons. They tend to hide behind the foliage, so look closely. Once they're about an inch long, start picking.
The sourness of the skin intensifies as the fruits age, so pick them young if you want to minimize the citrus bite.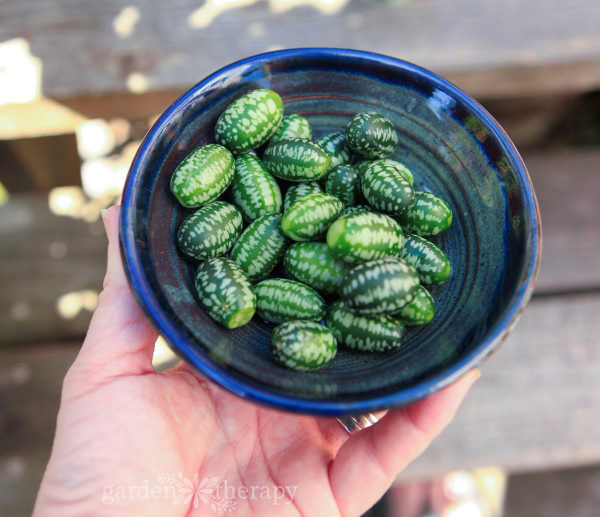 How to Eat Cucamelons
Now that you're growing these mini melons, what do you do with them? They taste bright and refreshing, like a cucumber mixed with a lime, and go well in both sweet and savory dishes to add a little zip. Cucamelons are ready to harvest and eat when they are about the size of a grape and feel firm to the touch.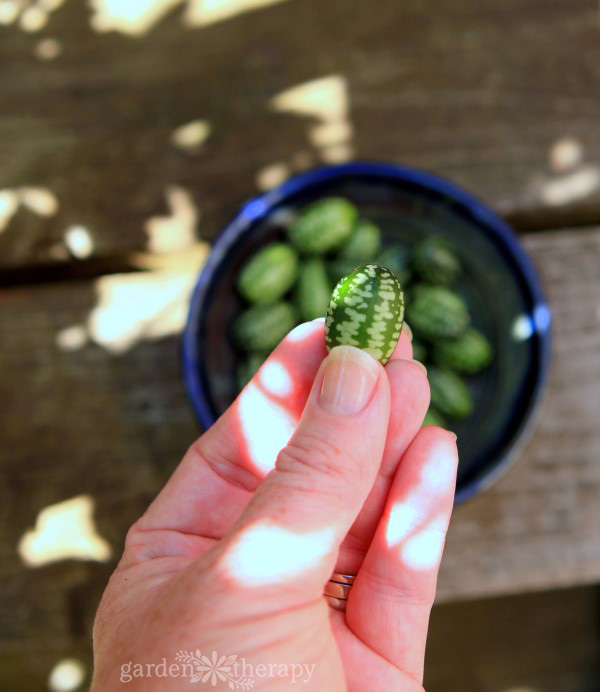 Here are a few different ways to eat your cucamelons:
Eat them fresh from the garden. No need to remove the peel. Just pop them in your mouth!
Pickle them. Eat on their own or add to sandwiches and wraps.
Chop them up and add to salsas and salads for a bright flavor.
Cook them in a stir-fry.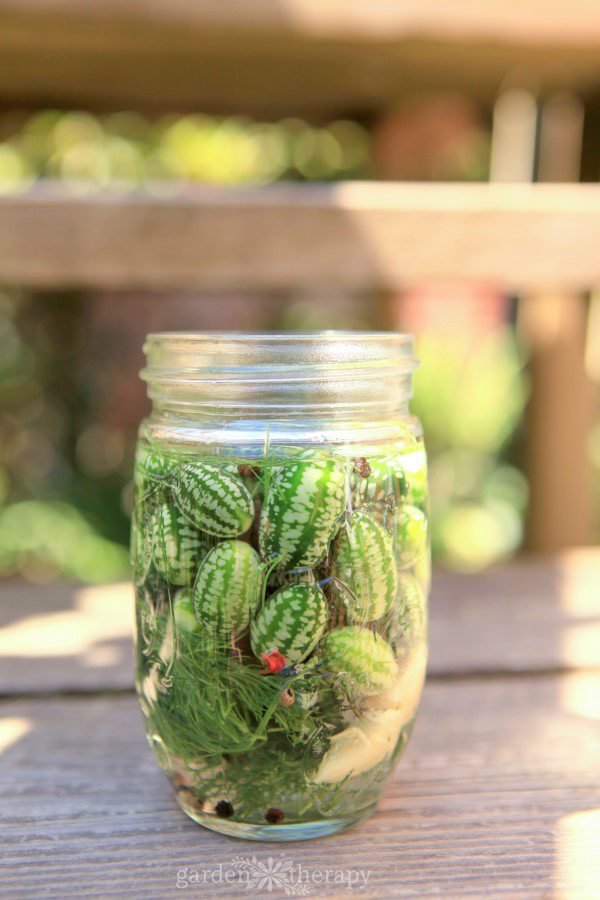 What's your favorite way to eat cucamelons? Let us know in the comments!
More Ideas for Your Garden