Luffa gourds are an incredible vegetable that redefines multi-use! Not only can you eat these gourds, but they double as a useful tool in the shower as well. A mature luffa gourd can be dried out and used as an exfoliating shower sponge— as you can see, the luffa is not your average gourd!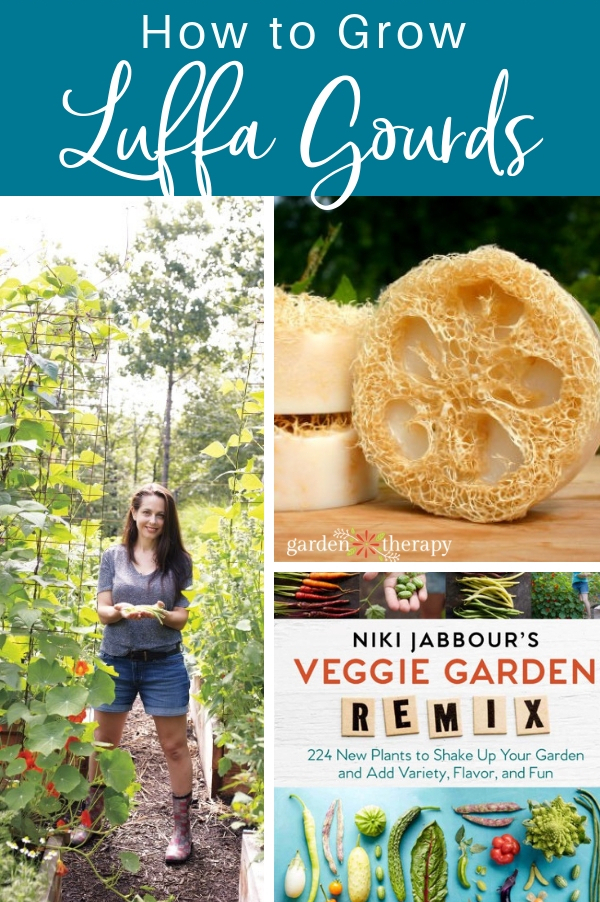 Just like every other realm, trends in the gardening world seem to come and go. Every year, there's at least one trendy veggie that everyone rushes to grow (remember the cucamelon?). This year's trend is one that I can get fully on board with – luffa gourds!
Great Read: Veggie Garden Remix
The luffa gourd has a lot to offer in terms of usefulness. It's also fairly easy to grow! Luffa gourds are one of many unusual vegetables highlighted in my friend Niki Jabbour's wonderful book Veggie Garden Remix: 224 New Plants to Shake Up Your Garden and Add Variety, Flavor, and Fun.
The book is full of different vegetables that most people haven't grown in their home garden (or even heard of, in some cases) along with tips on how to grow, harvest, and use each of them.
Read on for Niki's luffa gourd profile, and grab a copy of the book to learn about 223 other exciting veggies to grow at home.
Note: this post was originally a guest post from Niki, and was updated in March of 2020 to add more information about growing luffa gourds. Quotes used throughout are excerpted from Niki Jabbour's Veggie Garden Remix © by Niki Jabbour. Used with permission from Storey Publishing.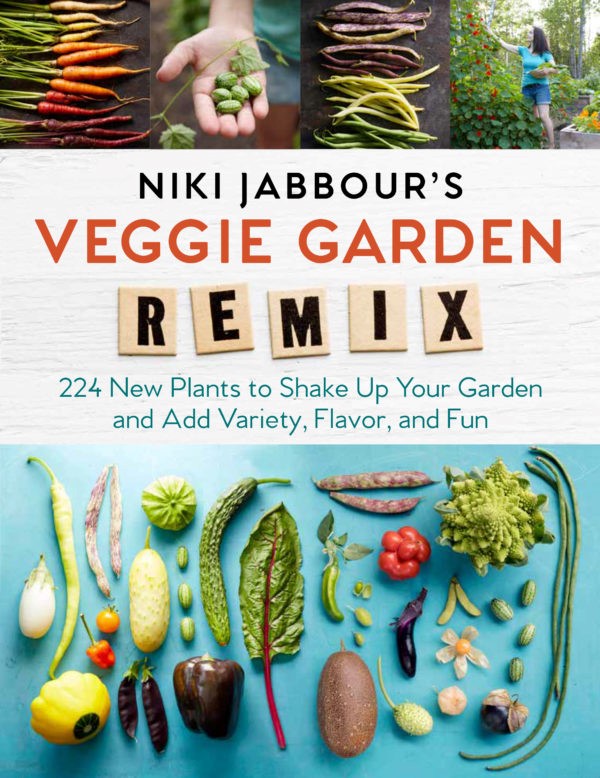 Luffa Plant Growing Details
Wondering how to grow this amazing plant? Here's everything you need to know.
A.K.A.: Loofa, dishcloth gourd, Chinese okra, vegetable sponge, Luffa cylindrica, L. acutangula
Days to Maturity: 80–90 days for edible fruits, 110–50 days for sponges
Hails From: South Asia
Varieties to Try: Smooth luffa: 'Dok', 'Edible Ace'; Ridged luffa (a.k.a.Chinese okra): 'Bonzana'
The Two Types of Luffa Plant
There are two main types of luffa: ridged (Luffa acutangula) and smooth, or common (L. cylindrica).
"Both can be eaten young or allowed to mature for their unusual sponges," Jabbour said. "If you can't decide which type to grow for eating, opt for the ridged luffa, which is generally thought to have superior flavor."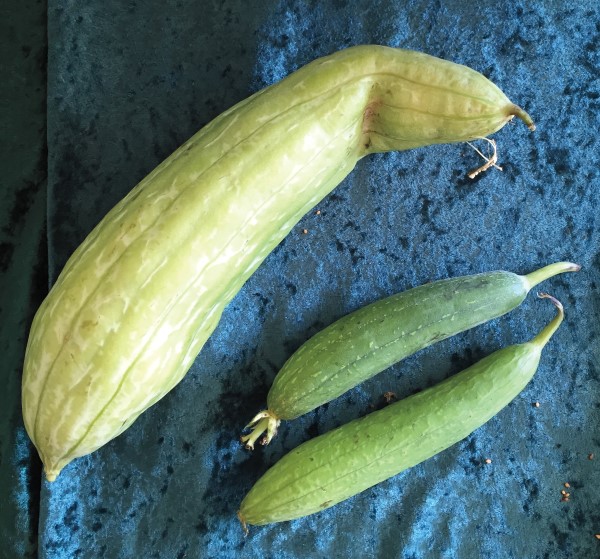 How to Grow Luffa Gourds
According to Niki, "These are very ornamental plants, producing clusters of large yellow male and female flowers all summer long. If you give pollination a helping hand (see page 43 of Veggie Garden Remix for more details), these will be followed by elongated fruits.
Like most gourds, the vines are vigorous (translation: absolutely ridiculously rampant plants that are trying to take over the world). You have been forewarned. Give them a fence or something very sturdy to climb."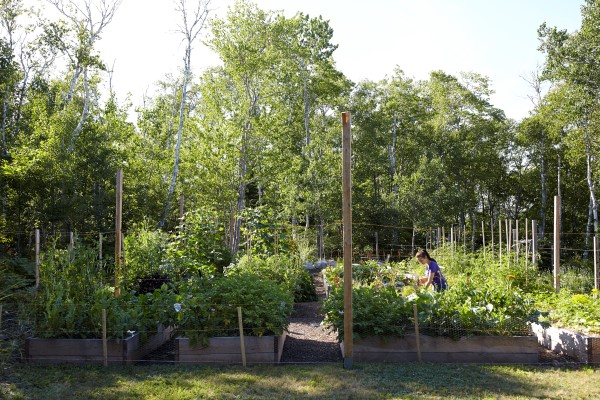 How to Use a Luffa Gourd
To use the luffa gourd as a shower loofah, you need to wait until it's mature when it becomes quite fibrous. When it's young and tender, however, you can eat this veggie.
What Does a Luffa Gourd Taste Like?
Niki says: "The flavor of the young fruits is similar to summer squash, and they can be cooked in the same way: roasted, stir-fried, stuffed, added to curry, or layered with cheese and tomato sauce in a savory parmigiana. You can even eat very young fruits raw!"
If you haven't tried a luffa gourd before, there are three luffa recipes here that looked pretty tasty!
When to Harvest Luffa Gourds
Niki recommends picking baby luffa gourds when they are about 2 to 3 inches long if you want to eat them. "Be sure to harvest them before they reach 6 inches in length, at which point they become fibrous and unpalatable," she said.
If you want to grow your luffa gourd into a sponge, you'll want to allow them to mature. This may mean they can get up to two feet in length! If you live in a warmer area, the fruit will ripen and also dry on the vine. However, if you live in a cooler climate like Niki does, she recommends drying indoors.
"In my garden, I harvest the luffas when they are mature and the green skin has turned yellowish and bring them indoors to finish drying (a process that takes 2 to 3 weeks).
Once the skin is brown and hard, use a hammer to crack one end of the fruit and shake out the seeds for future harvests. Then soak the gourds in a pan of water overnight to soften the skin for easy peeling, which reveals the unique spongy interior.
The fruits of the luffa gourd are a tasty treat when picked young, but once they grow longer than 6 inches, eating quality declines and they're best saved for dried sponges."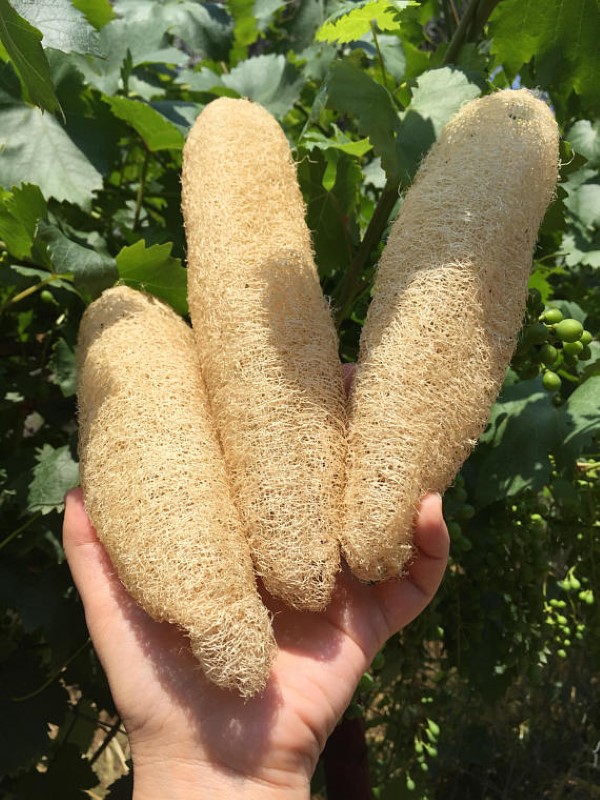 The Loofah Plant
If you have ever heard of someone talking about the loofah plant, you may be a bit confused as to what they are referring to. Surely loofahs don't just grow on trees, right? They don't. Loofah plants grow on vines.
Of course, I'm talking about the luffa gourd. It's commonly referred to as the loofah plant—and for good reason!
Where Does the Word Loofah Come From?
It's no coincidence that the names "luffa" and "loofah" are so similar. The word "loofah" is an Arabic word that comes from…you guessed it, the loofah plant!
Making Luffa Soap
Luffa sponges can be sliced and added to soap recipes, to add some exfoliation and aesthetics. If you want to try to make your own luffa soap, you can find a tutorial online, or experiment on your own with a natural soap recipe.
Here are some gorgeous handmade soaps using luffas from Etsy: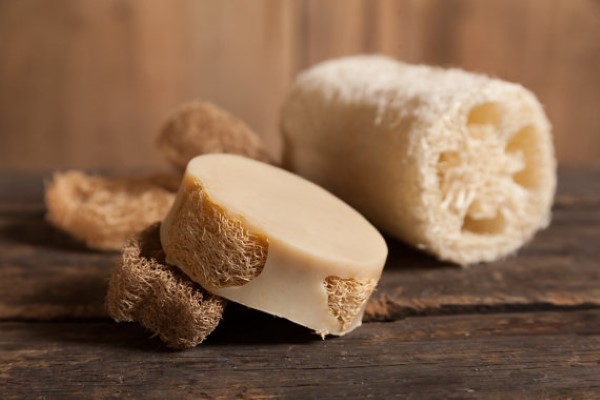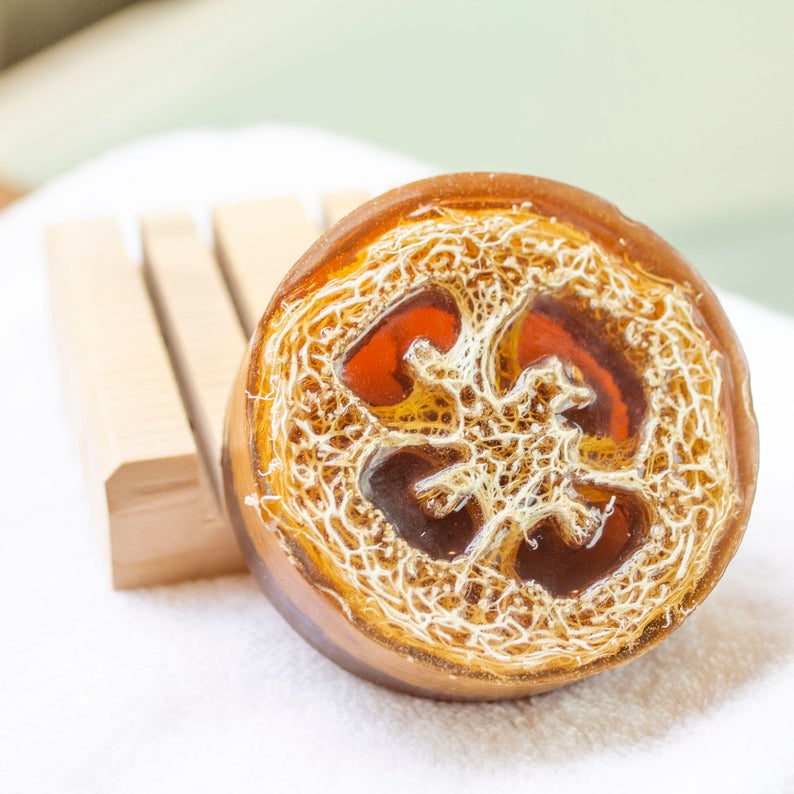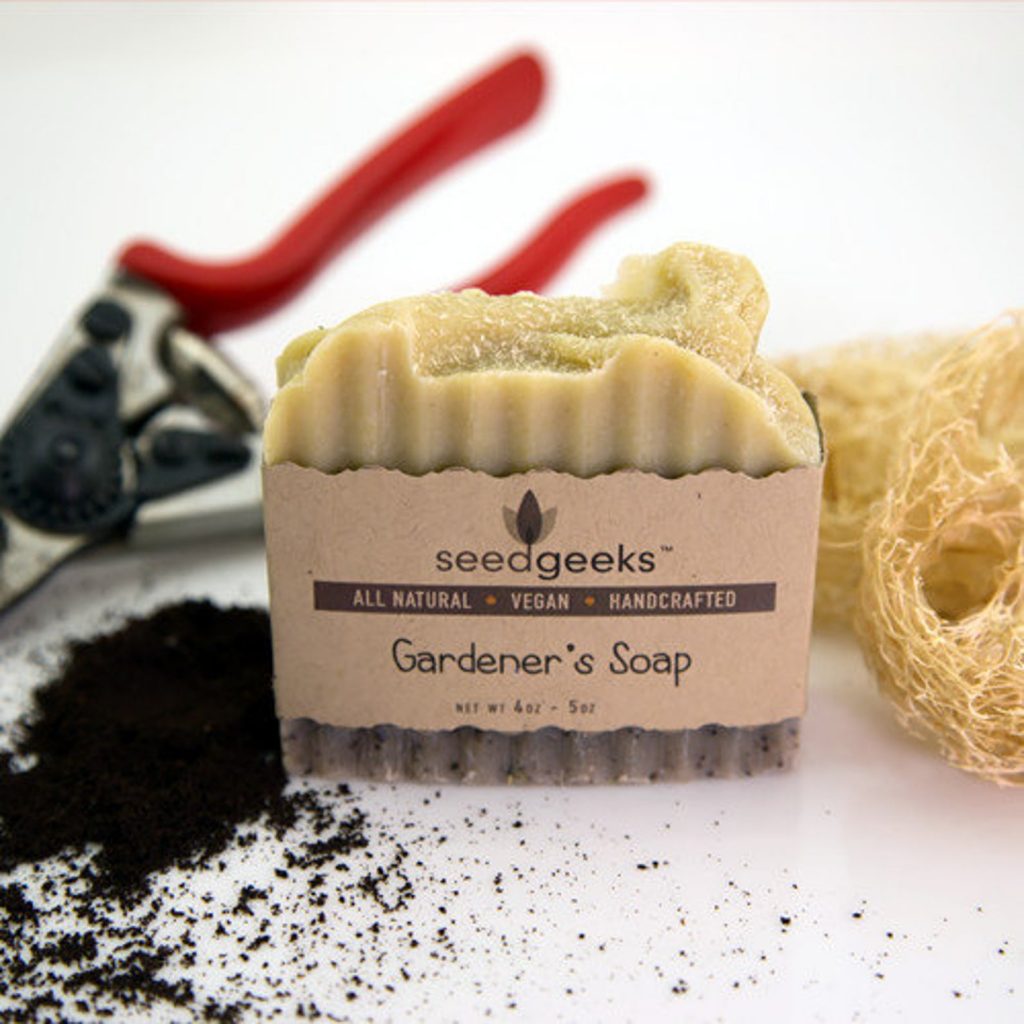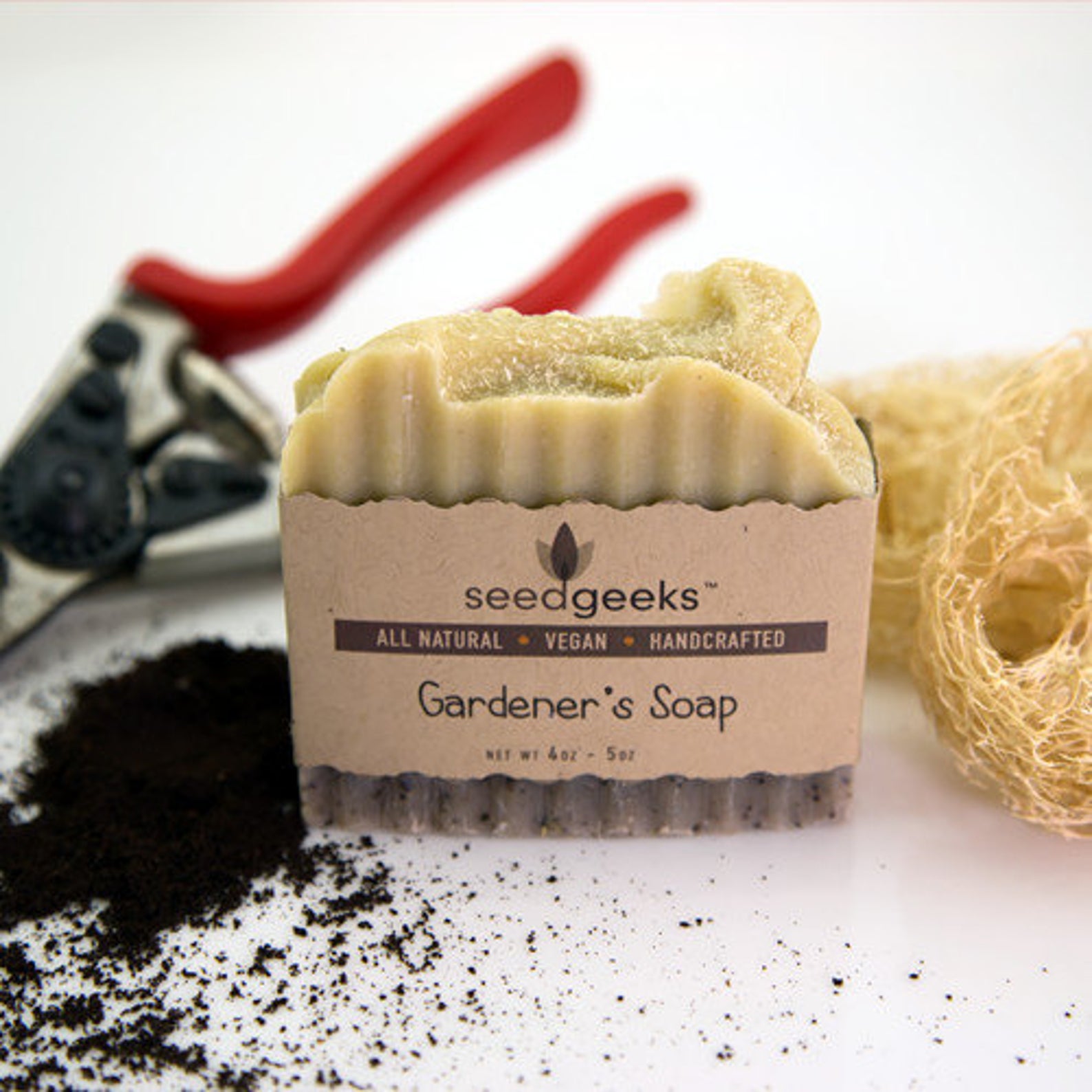 So, there you have it. A fascinating, useful vegetable. If you have ample room for climbing vines in your garden, give luffa gourds a try!
More Posts to Read:
About Niki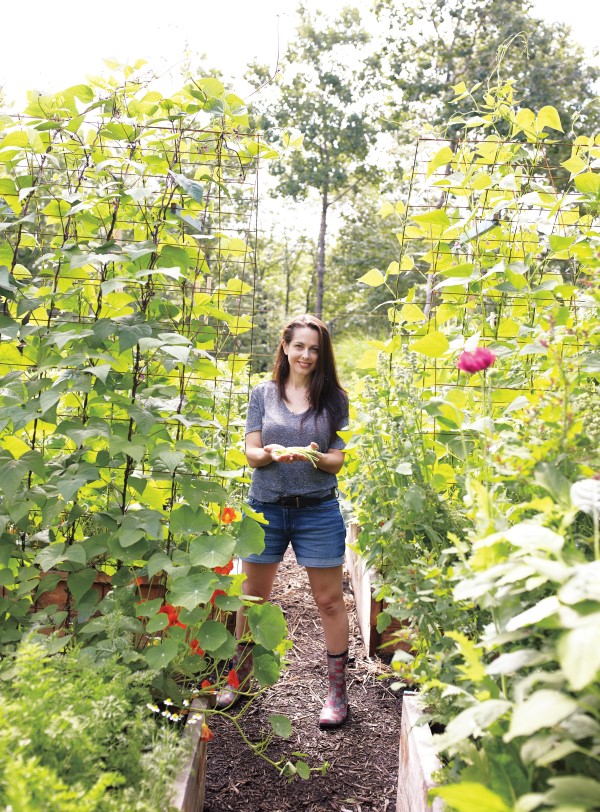 Niki Jabbour is the award-winning author of The Year-Round Vegetable Gardener (American Horticultural Society book award), Groundbreaking Food Gardens, and Niki Jabbour's Veggie Garden Remix. She also writes for magazines across North America, including Fine Gardening, Birds & Blooms, Horticulture, and Garden Making. Niki is a popular speaker at shows, garden clubs, conservatories, and events. She regularly appears at the Northwest Flower & Garden Show in Seattle, Canada Blooms in Toronto, the Boston Flower Show, the Mother Earth News Fairs, and more.