I don't know why but culinary lavender is not for everyone. I suppose some people don't care for the sweet floral perfume of lavender while others (like me!) can't get enough of this heavenly treat. This lavender simple syrup recipe is sure to be the uniting thread that brings both camps to an agreement. It's delicious! Even the naysayers agree.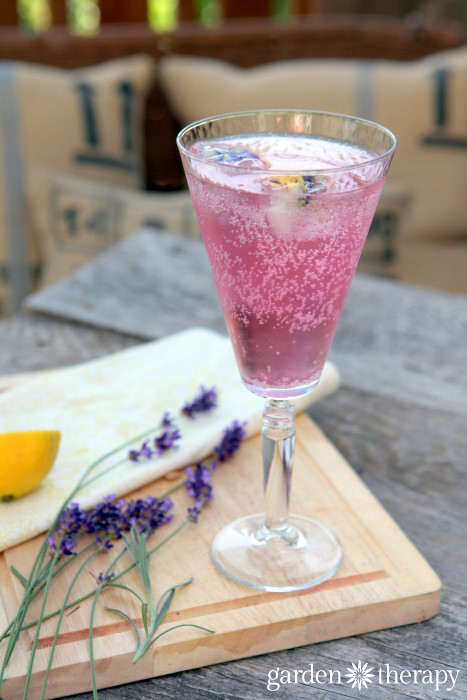 Use this syrup to sweeten a cocktail or jazz up some iced tea. It's particularly good in lemonade, the resulting beverage looks as beautiful as it is tasty. Particularly when garnished with these edible flower ice cubes!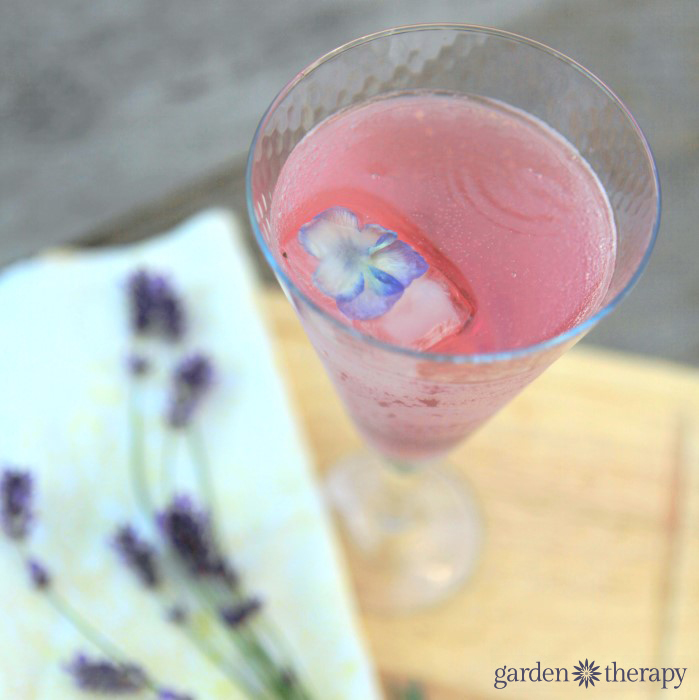 Isn't it?
Ingredients
Makes 4 cups
2 cups sugar
2 cups water
2 tablespoons lavender
A few blueberries (optional for additional color)
Make it!
Add all of the ingredients to a saucepan and bring to a boil while stirring to dissolve the sugar.
Turn down the heat to low and let simmer for another 10 minutes.
Turn off the heal and allow the syrup to cool.
Once cool, strain the lavender buds and blueberries, then pour through a coffee-filter-lined strainer to remove any particles.
Pour into a vinegar bottle using a funnel and store in the refrigerator for up to 3 weeks.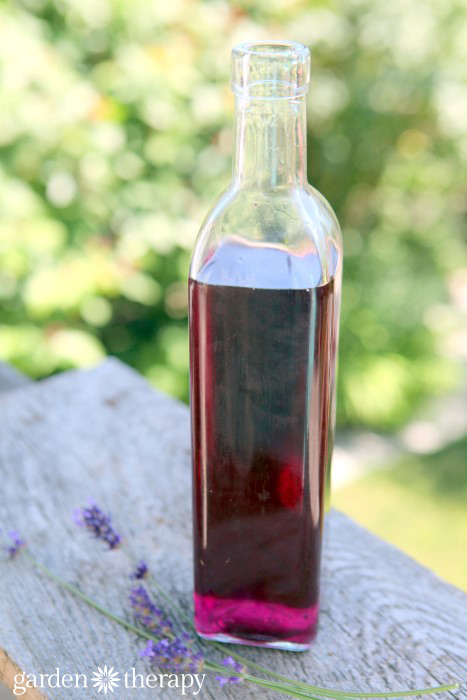 Sparkling Lavender Lemonade
Mix 4 parts soda, 2 parts lemon juice, 1 part lavender syrup and serve over ice.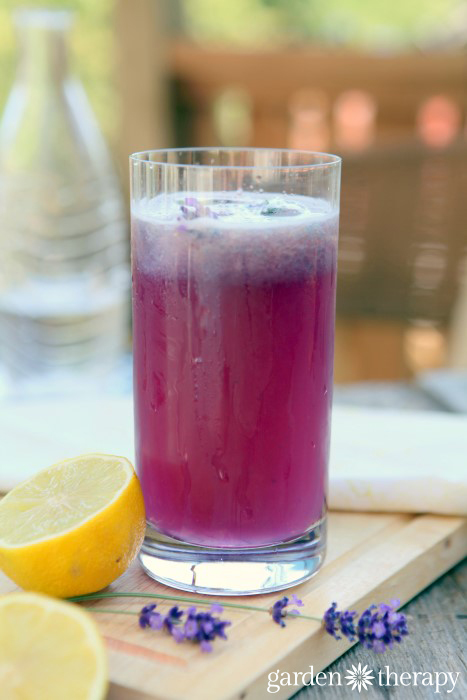 Love gartending? Then have a look at these many recipes for garden cocktails (and mocktails) on Pinterest.
Follow Stephanie @ Garden Therapy's board ✽ Gartending on Pinterest.
Pin it!