It's been over a year since I've created a FREE Natural Skin Care Course and the response has been tremendously positive! Today I want to share a little bit about why I created the course and some of the feedback from those who have joined.
First things first, if you haven't signed up for the 5-Day Natural Skin Care Course be sure to
sign up here
. The course is completely free, and it comes to your inbox directly. You'll get 5 super simple lessons over the course of five days and help you to see the small changes you can make that make a big difference.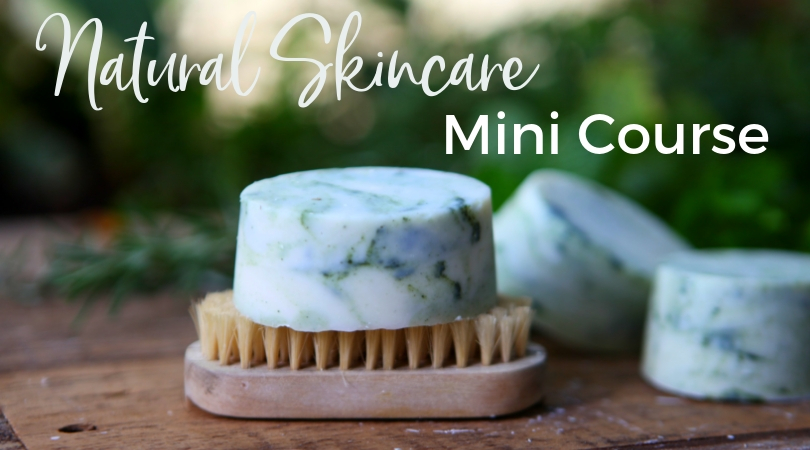 The Natural Skin Care Course
What is this big difference, I write of?  A big difference to your skin's health, look, and feel. A big difference to your wallet because these tips will save money. And a big difference to the Earth with less waste products going back to the earth
What Goes ON Your Body is as Important as What You Put IN it
We all have this wonderful outer layer that keeps us all together and it's a miraculous organ. There's been more and more written about our skins microbiome. Similar to how we have good bacteria and bad bacteria living in our digestive tract, our skin also has microorganisms that help to keep it healthy and sometimes get out of balance. And just like eating a healthy diet, whatever healthy means for you, can affect your overall health, it's the same with using natural skin care products.
By allowing our skin to do the job that it was born to do, and supporting it with natural methods and plants rather than products that treat symptoms, we're bringing our bodies back into balance. We know this about the food we eat, why are we not paying the same attention to the products we use on our skin?
The Reviews are in!
I have received hundreds of emails about the Natural Skin Care Course. Here are a few of my favourites:
I just adore this mini course. It is short and sweet and each idea makes a big difference. Thank you for these ideas! ~ Janelle

I'm Enjoying your course, the best part is that it's short and to the point with the adequate information for the topic, good work. ~Lana

Thank you so much, Stephanie, for this wonderful coarse!! It has been so helpful!! ~Tanya

I love the mini course. Makes me want to really start my own business. Thank you for the motivation to do it ~ Angelica

I'm loving it. Simple changes make a difference. ~ Odell

I enjoy your course, and your books. They are very inspiring! Thank you for your work / passion ~ Eszter

This is fun and I feel like it will end too soon.  I love it! ~ Jeannie

I am loving your mini course. Such simple yet effective information. Knowledge is power. Thanks! ???? ~ Joanne

Oh My Goodness… I love your ideas and recipes.  I cant wait to start making my own Natural Bars of Soap and everything else.  I cant wait to see what's next.  Thank you for sharing!! ~ Gayle

Stttteeeepppphhhannniiieee!! Lol I love the beauty course!! You are so creative and your items are always just beautiful and seriously you have the touch! Beyond that the recipes are easy and healthy too! ~ Ann

Thank you for your wonderful ideas. Very practical and just great. Much appreciated. ~Trudy

Thanks for the helpful information, Stephanie. I love so many of the great ideas that you share with us. ~ Cathy
A Bunch of Reasons Why People Don't Sign up
In a lot of ways taking care of our skin is one of our last priorities. It may not be just that you don't think about your skin when it's feeling good, and sometimes when it's not feeling good. There are a few reasons that I regularly hear that keeps people from wanting to learn more. I've addressed them here because I truly want you to feel great in your skin, naturally.
I don't wear makeup.
When you talk about natural beauty and making skin care products some folks immediately tune out because they don't use cosmetics or beauty products. So to be clear, when I talk about natural beauty, I'm not talking about youth serums or makeup, I'm talking health. It's about looking at the products that were already using on our bodies, and seeing where they could be replaced with more natural ones, to support the overall health and wellness of our skin. This is not about becoming an Instagram star or looking like the cover of a magazine, it's about feeling good in the skin you're in.
I love these little tips that come through – simple but effective and important, and they are presented in a small and manageable way :-) I like that. Great work and looking forward to the next tip. ~ Rebecca
I'm happy with my current products.
Great! It's always wonderful when we find things that work for us. Many people have taken the natural beauty skin care course sent messages to say how happy they were that they took the course because there was things that they didn't realize they were putting on their skin, and now they want to make a simple change for something more natural. Other sent feedback that they were happy they took the course so they could learn a little bit more about why the products they were using work so well for them. In any case you don't have to change your products, the course is just sharing information.
I have really been enjoying the course especially the section on soap, I switched to hard soap fifteen years ago and I have been making my own for the last five. ~ Shimmer

I am really enjoying your tips. I make all my own soaps, lotions, balms, etc. These tips really enhance the products I use. ~ Mary
My skin has issues and I'm using the only thing that works for me.
Our skin communicates to us in the only way that it can, by reacting to products, the environment, our diet, stress, etc. There is not any one product that will cure all things for all people. This course simply shares more information about skin care and what messages the skin may be trying to share.
I thought I knew a lot and have been using just soap for a long time because body wash and other washes made my eczema worse, I never knew they were detergents. ~ Tara
Making my own product sounds hard.
This course doesn't suggest you make anything. You will simply swap a natural alternative for what you are currently using.
I'm learning some new and inexpensive body care.  Looking forward to tomorrow's tip. ~ Deborah
I don't have time.
I understand! I'm always short on time as a parent, author, and volunteer. So these ideas have to fit my lifestyle and save time overall.
Thanks for keeping it short and informative. Thanks for taking the time to present this for us. ~ Rebecca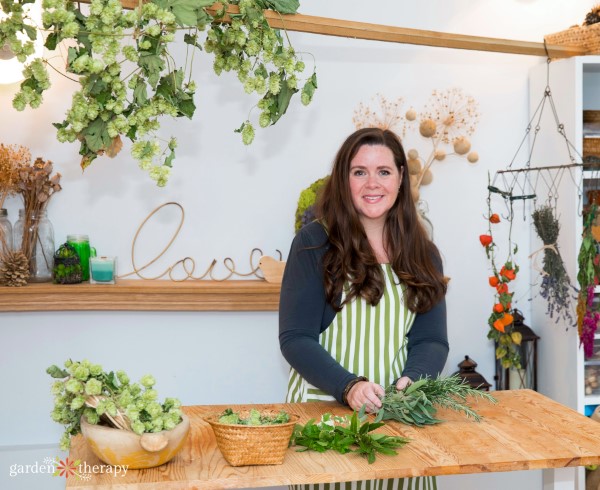 Q: I Signed Up, Where is My Course?
The most frequent question I get asked is,  "I can't find the course in my email, can you please send it again?" I'd like to take a moment to explain what's happening with this. The course gets sent by email with a welcome email from me that comes automatically when you sign up. It should be there in a minute or two, but sometimes the email is hiding.
You're probably under the assumption that you get all of the emails that you are sent to your inbox. Not true! Your email provider tends to categorize emails for you, placing them into folders rather than it directly into your main inbox. Gmail in particular can sometimes put my emails directly into the promotions folder because I have such a large email list. My weekly newsletter goes out to tens of thousands of people each week, which means I'm sending out way more emails that I'm getting replies for. I regularly go through the list and unsubscribe anyone who isn't opening the emails within a month or two, because I want to make sure that anybody is getting the emails really wants them. A lot of effort goes into the emails each week and it actually costs me quite a bit for the software. The software charges per subscriber so if somebody doesn't want to get my emails I really don't want to send it to them either!
With such a large group who have subscribed, this means that sometimes my emails go directly into the promotions folder, or more rarely into the spam or junk folder. When you sign up, I provide instructions to ensure that you get my emails by adding my email address to your contacts and dragging my emails from the promotions folder and dropping them into your main inbox. Of course, if they aren't right for you, you can unsubscribe at any time. There's a very clear link to unsubscribe or change your preferences at the bottom of each and every email. Again, remember that I'm paying for each subscriber and if you don't want to get the emails that I don't want to send them!
As you can imagine, I can't reply to the emails I get about missing emails…because my reply goes to wherever the emails went in the first place! On a few rare occasions, there have been so many people subscribing at once that it took a little extra time for the course to come in, but in most cases people aren't getting the emails because they just can't find the ones I sent. I hope that this article helps if you signed up and didn't get the course.
More Natural Skin Care
I do hope that you enjoy the mini course and if through it, you get the desire to start making a few natural products, these ones are easy to get started with.