Making fragrant jars of homemade bath salts couldn't be easier. In vintage Mason jars, bath salts look beautiful on display and make wonderful gifts. Here is a recipe to make your own in just a few simple steps.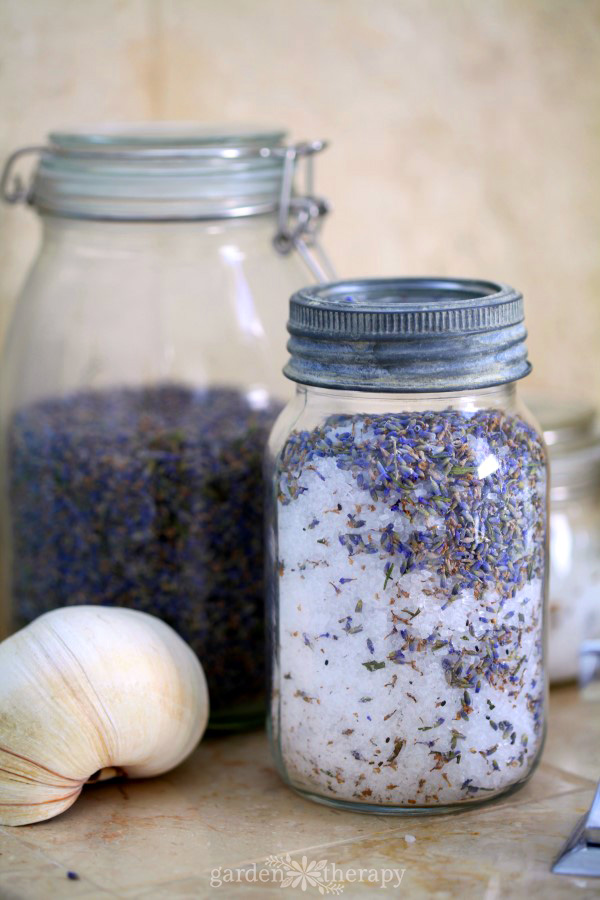 Materials: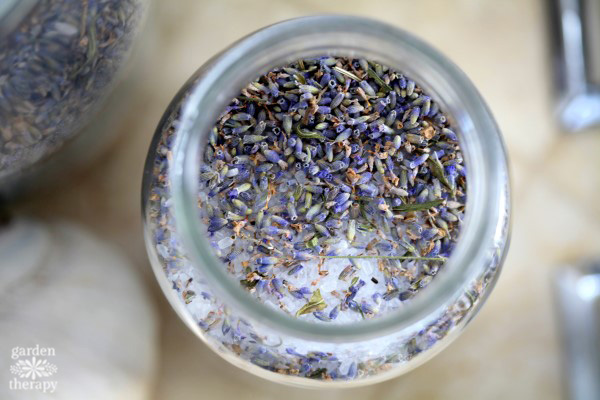 Make it!
1. Fill each Mason jar about halfway full of the Epsom salts.
2. Add just 10-15 drops of essential oil, replace lid, and shake.
3. Remove the lid again, add 1 tablespoon of dried lavender flowers, replace lid and shake (again).
4. Add more Epsom salts to fill the jar and then (you guessed it) replace the lid and shake shake shake.
5. Optional: download and print these
freebie canning labels
to dress up the jars.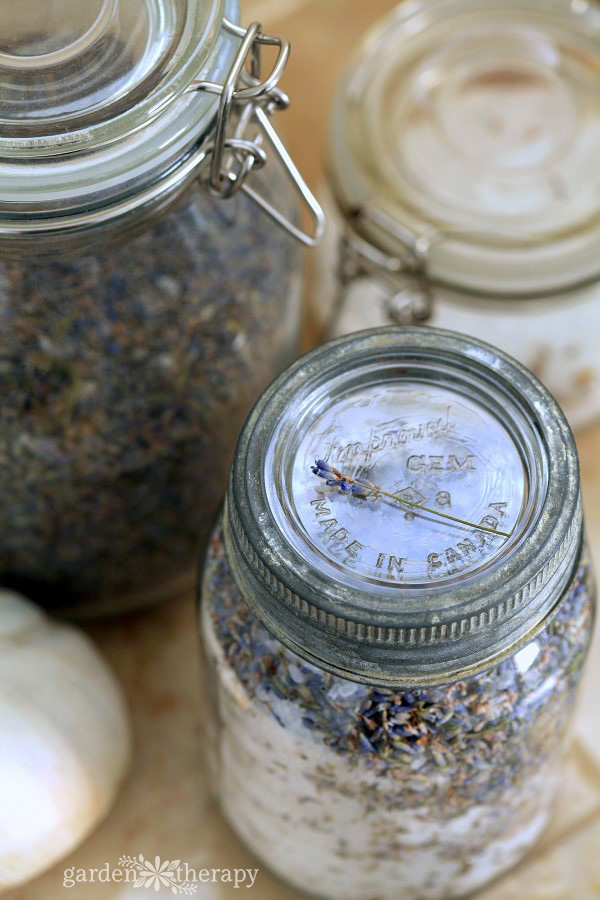 Love lavender?
Me too!
Check out all of the crafts and projects that can be done with just a few backyard lavender plants: