One of my favorite bath projects is tub tea. There is nothing like a warm bath to soothe away all that ails you. Soaking in a herbal bath is luxurious: it softens skin, eases muscle pain, and adds fragrance to the steam. Herbs are wonderful in the bath but they can leave bits and bobs to clean up after the water has drained. The solution? Tub tea! Pack herbs, salts, and other bath time joys into a paper tea filter and you've got yourself a mess-free bath.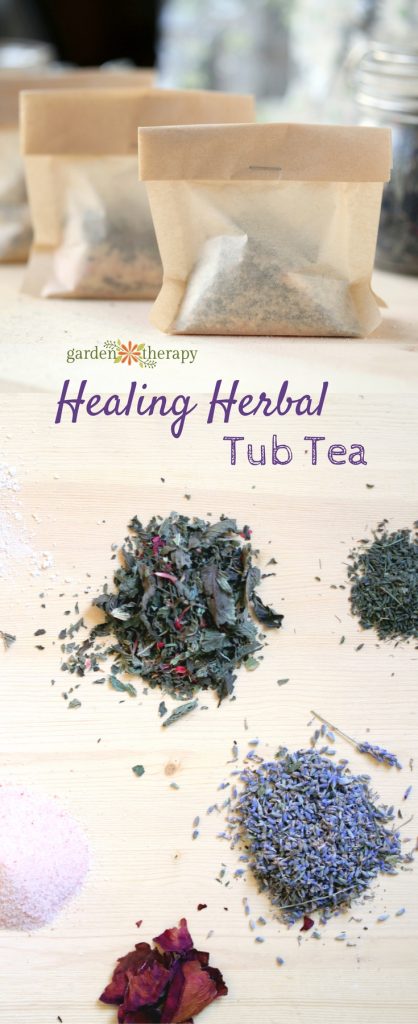 How to Make Tub Tea
Filling paper tea filters with a skin soothing ingredients like herbs, salts, spices, essential oils is a lovely way to treat yourself. You get to have a heavenly bath, and you won't be stuck scrubbing up the tub afterward. These tub tea bags also make great gifts if you package them up with a pretty tag.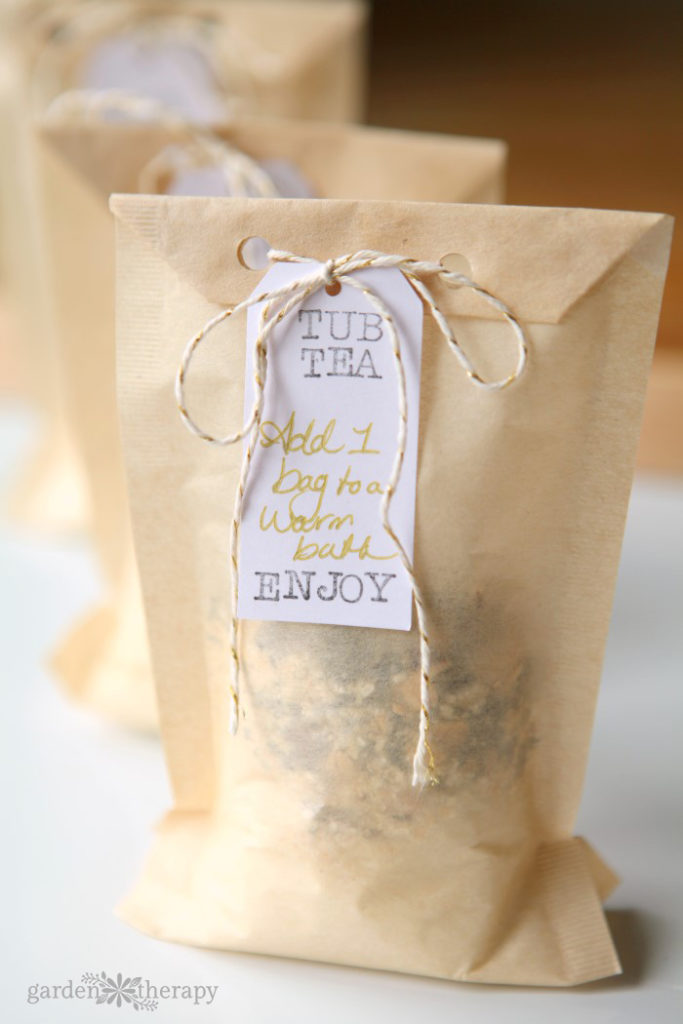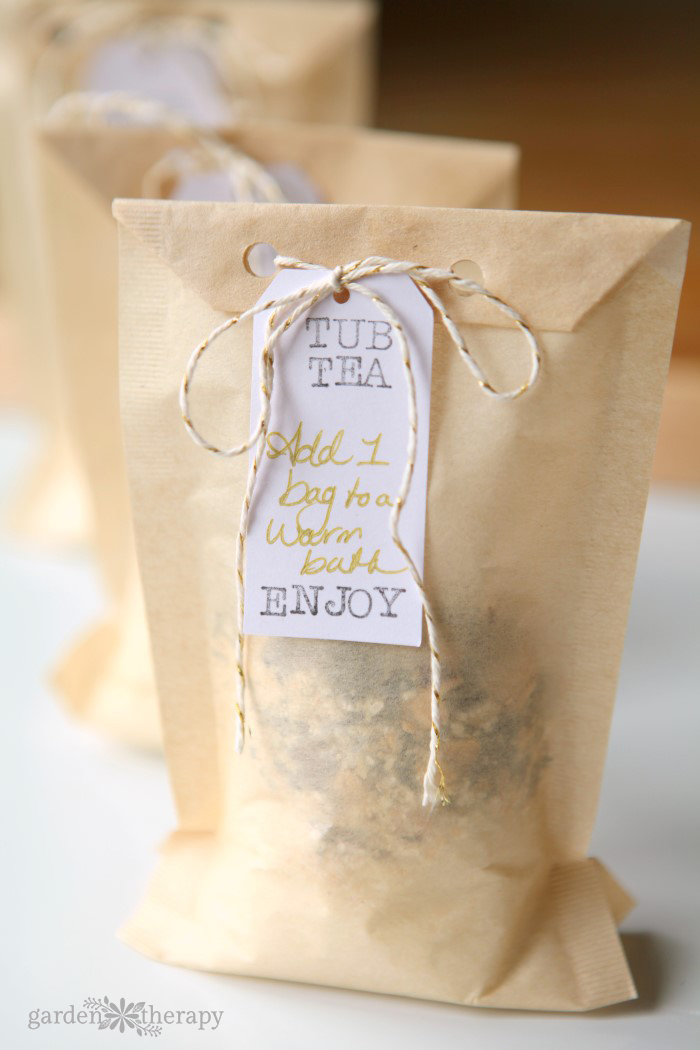 I love to use what I grow in my herb garden in natural beauty products. Mint, lavender, and flower petals make wonderful additions to a homemade tub tea. However, you don't have to have a garden to make tub teas. Many of the ingredients can be picked up at a grocery store or online.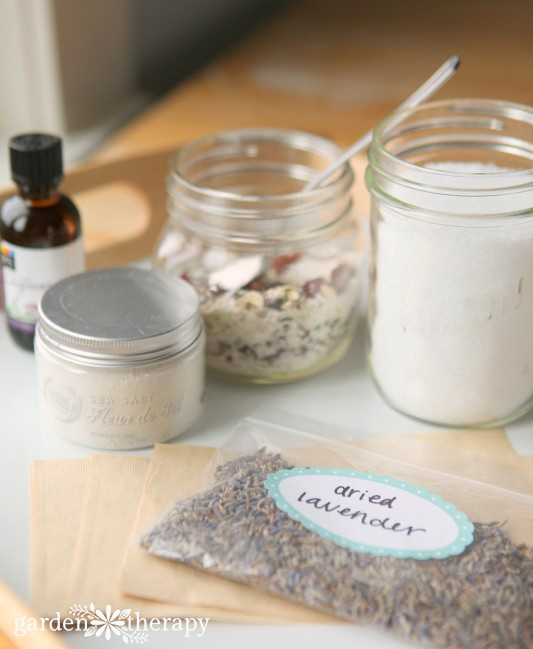 Ingredients
First, you will need some Large Paper Tea Filters. I like using paper tea filters because you can pop the whole thing in the compost bin when the bath is finished. You could also use muslin bags, which can be emptied out and reused.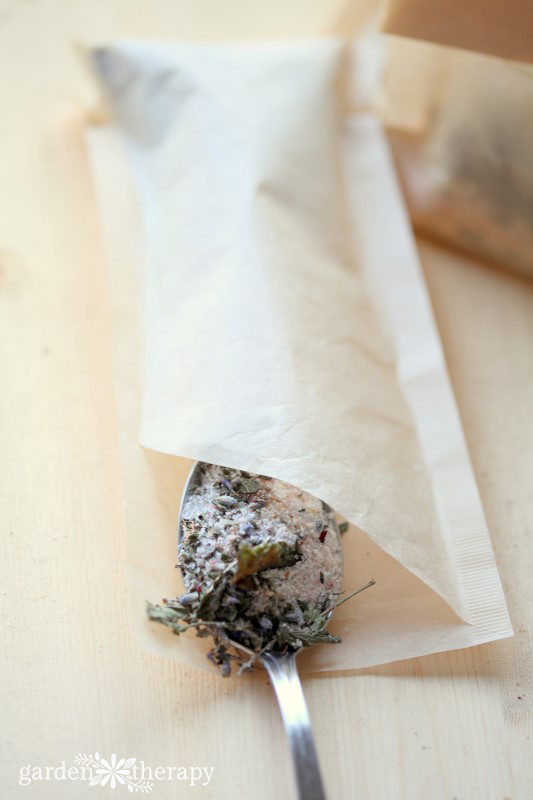 Here are some of the many ingredients you can use to fill your tea bags with:
Ground oatmeal
Dried monarda (bee balm)
Dried mint leaves
Fennel seeds
Powdered milk or goat's milk
Make it!
Mix al of the ingredients together and fill each tea bag with a few heaping spoonfuls.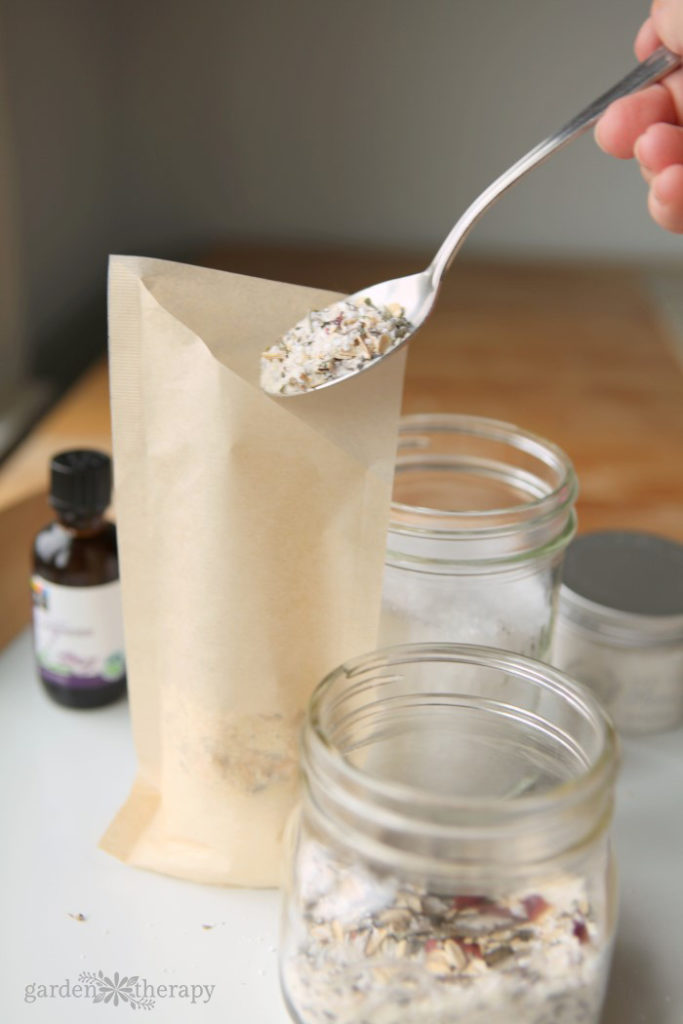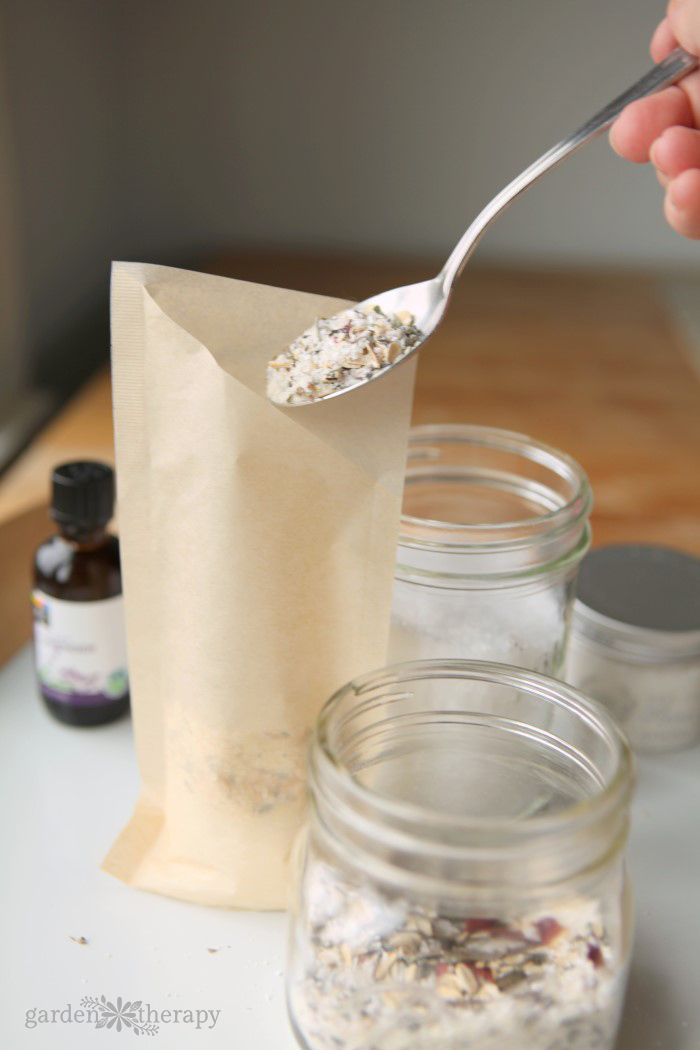 Seal the tea bags by folding the top down 4-5 times and secure with a single staple.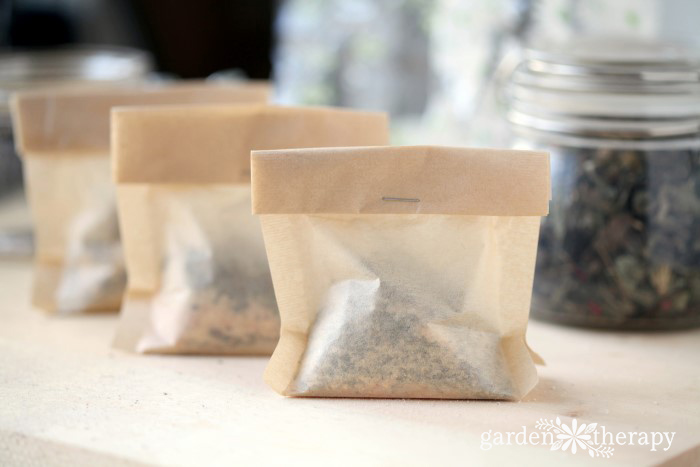 To give tub tea as a gift, pack tea bags into a mason jar or pretty vase and give with these instructions:
Tub tea to the rescue! Add one tea bag to a warm bath. Soak in tea bath for 20 minutes to soothe sore muscles and detoxify.