Oatmeal baths are an efficient and relaxing way to treat a variety of skin troubles. Whether you are struggling with chronic inflammation or dealing with a bout of dry, rashy skin, this DIY oatmeal bath will come to the rescue.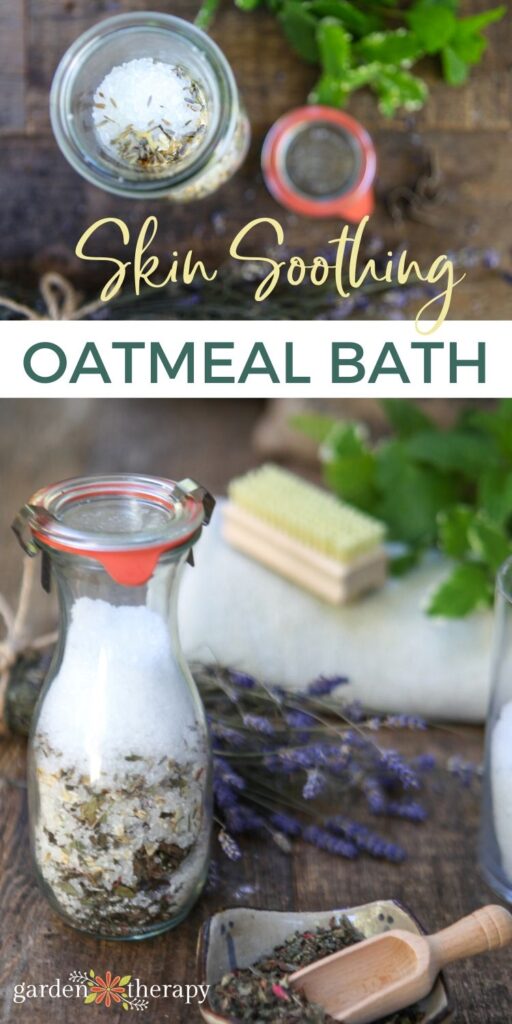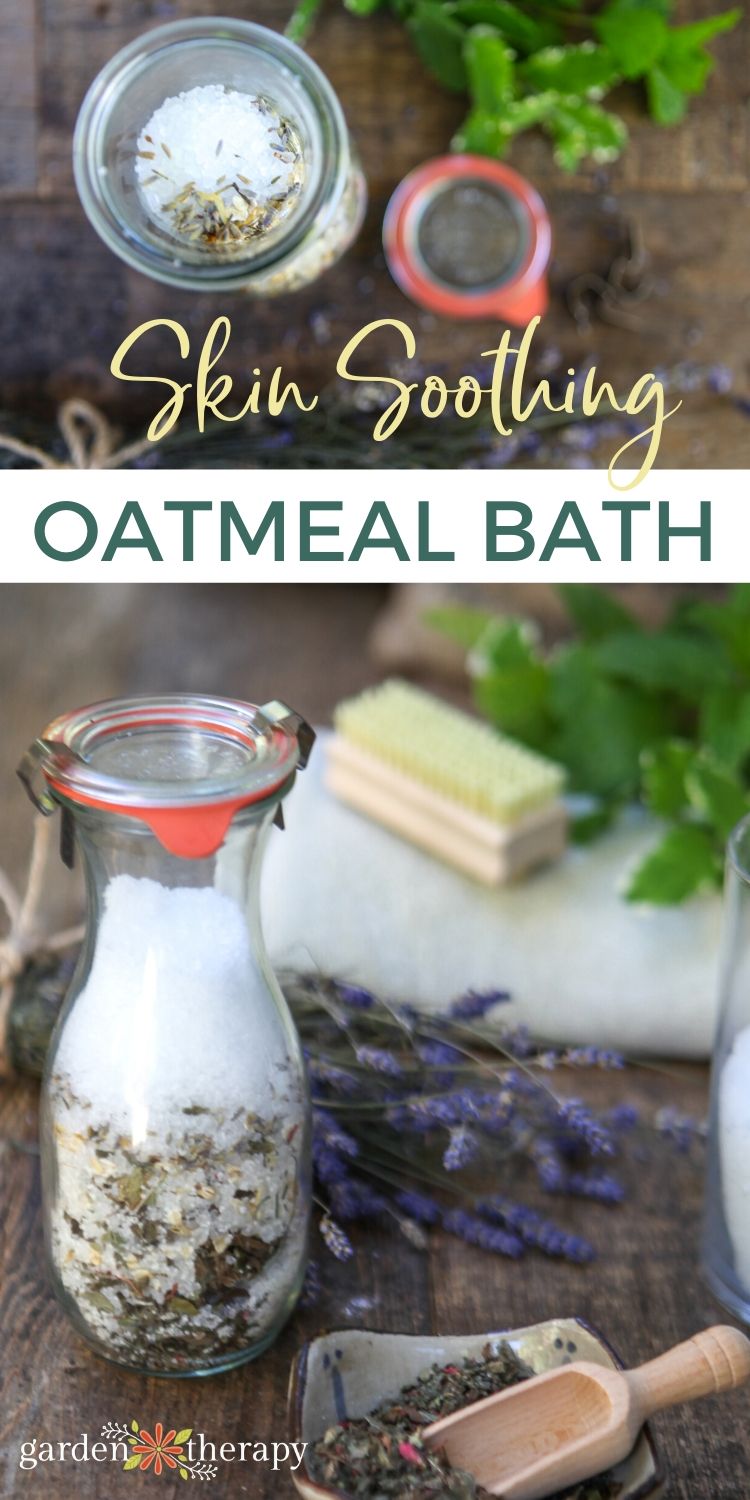 The soothing heat of a warm bath does all sorts of wonders. It can help with pain, allow you deeper rest and relaxation, and help you with your emotional well-being. I would argue that a good long soak in the tub is just as efficient and relaxing the body if not more so than a nap.
This is particularly true when you aren't just taking a normal bath, but instead indulging in an oatmeal bath. This spa-like treatment soothes you while providing aromatherapy relief.
What is an Oatmeal Bath?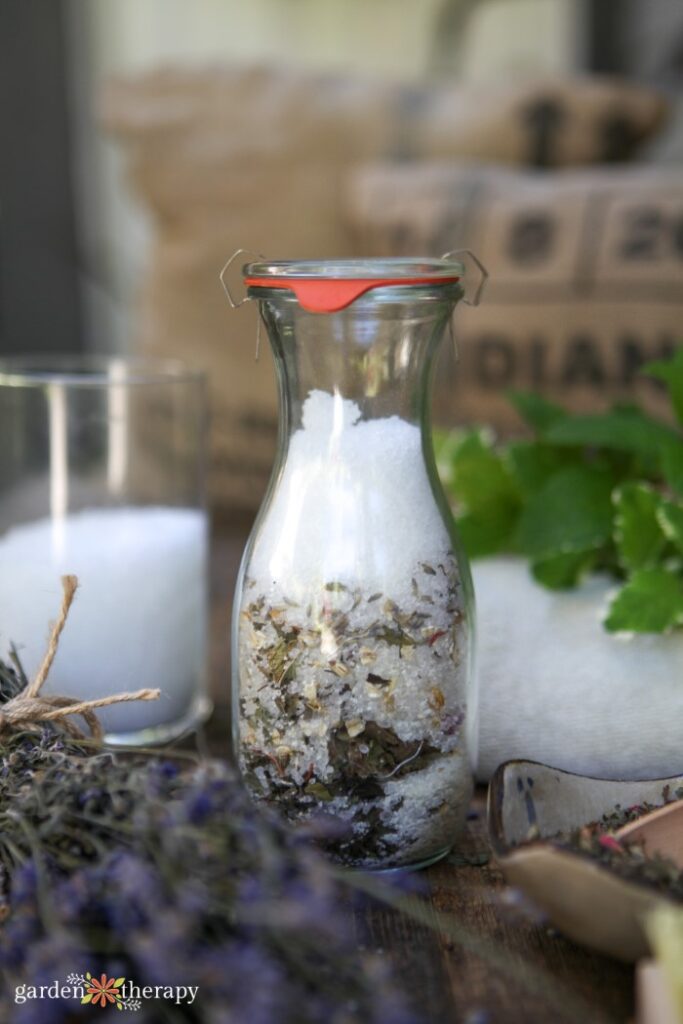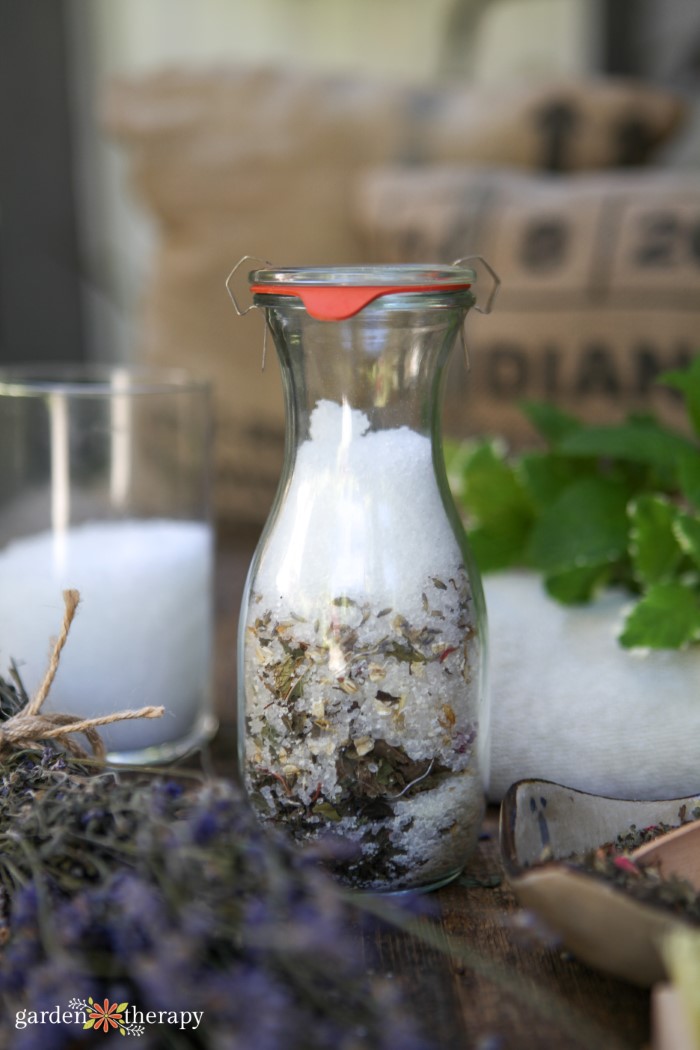 If you are imagining the type of oatmeal bath you had to have when you had chickenpox back in the day, don't worry! This is the upscale, sophisticated cousin of that bath. Oatmeal baths are a luxurious treatment that can heal your body and mind.
Oatmeal Bath Ingredients
Making an oatmeal bath mix is simple. All you need on hand is a few basic ingredients, many of which you may already have at home. Each of these ingredients is great for skin on their own, but when combined the benefit is tenfold.
Colloidal Oatmeal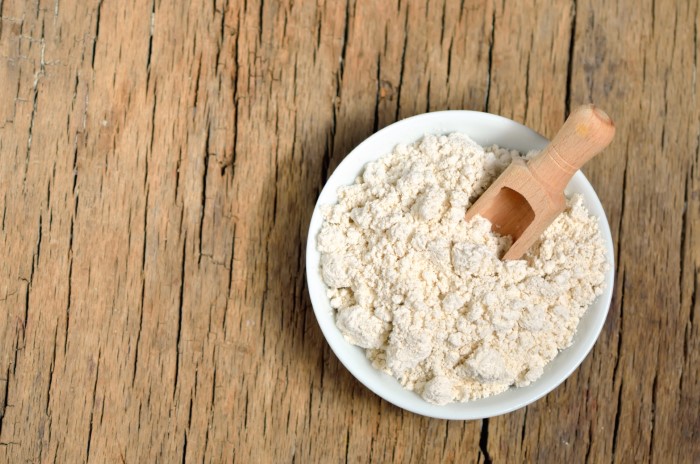 If you suffer from dry, irritated skin like I often do, colloidal oatmeal is soon to be your new BFF. In fact, it has been used for centuries by many different cultures to ease irritated skin.
Colloidal oatmeal works by binding to your skin and forming a protective barrier. It will also help your skin hold in moisture and ease inflammation.
What is Colloidal Oatmeal?
First of all, you're probably wondering what colloidal oatmeal is. Simply put, it's just plain old oats that have been ground up into a fine powder. This method allows all the powerful agents from oatmeal to be added to your bath.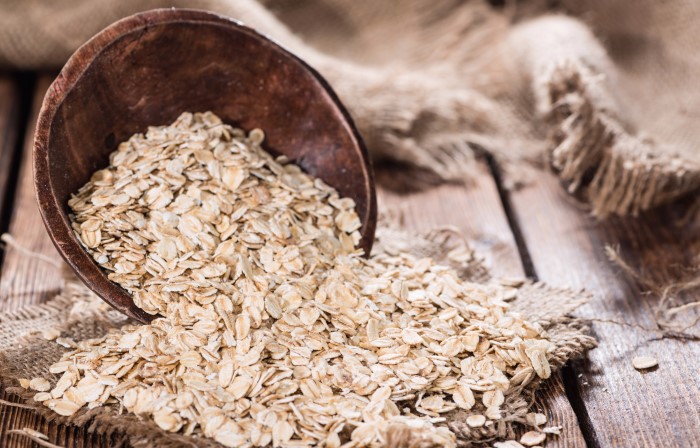 How to Make Colloidal Oatmeal
Making colloidal oatmeal is simple. Start with organic uncooked whole oats, then pulse them in a food processor, spice grinder, or blender until they become a fine powder. Easy peasy!
Epsom Salts
Despite the name, Epsom salt is not actually salt. It's a naturally occurring pure mineral compound made of magnesium and sulfate.
There are several benefits to using Epsom salts specifically in baths, which is why it's so popular. It makes the bath waters silky and buoyant, while also helping with pain relief and relaxation. In fact, Epsom baths are so efficient that they are even prescribed by health professionals, physical therapists, and physiotherapists.
If you struggle with chronic inflammation, pain, muscle cramps, or skin infections, Epsom salts may be just what you need!
Milk
Have you heard that Cleopatra took milk baths to keep her legendary skin soft and radiant? Well, she had the right idea (in that regard at least!). The fat and protein in milk will soften your skin while also acting as a natural exfoliant. Plus, the latctic acid within milk cleanses your skin gently.
What Kind of Milk Can I Use in a Bath?
Cleopatra bathed in donkey milk. If you're all out of that, don't worry—you have plenty of other options! :) You can use powdered whole milk, goat's milk, buttermilk or coconut milk for a plant-based option. Remember not to skimp on the fat—it's great for your skin!
Make sure to use powdered milk, not your refrigerator version, whichever you choose!
Dried Flower Petals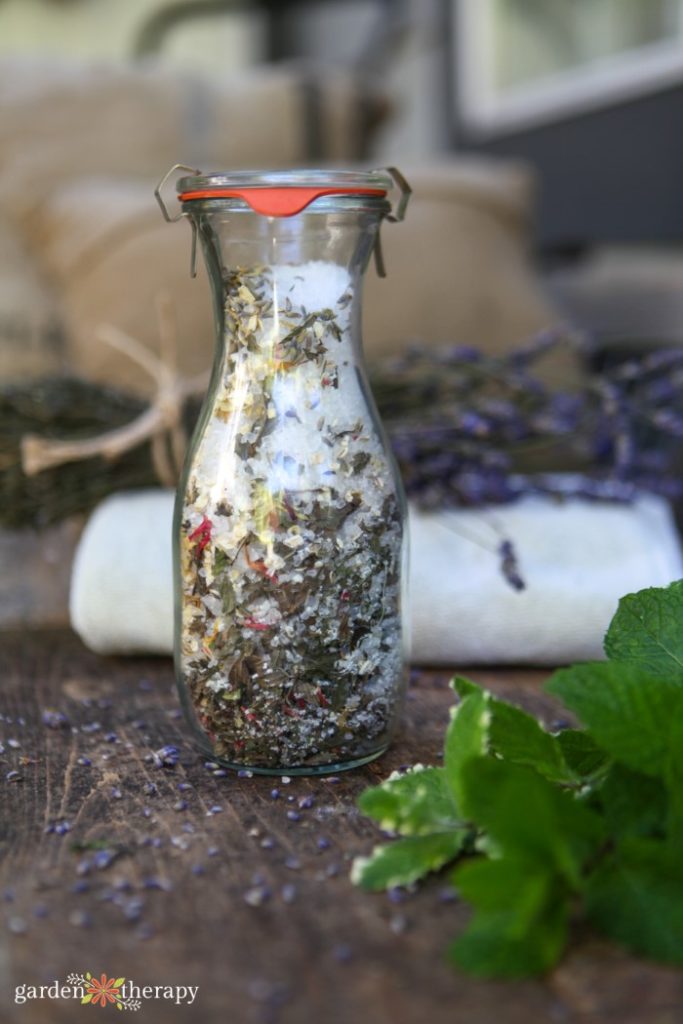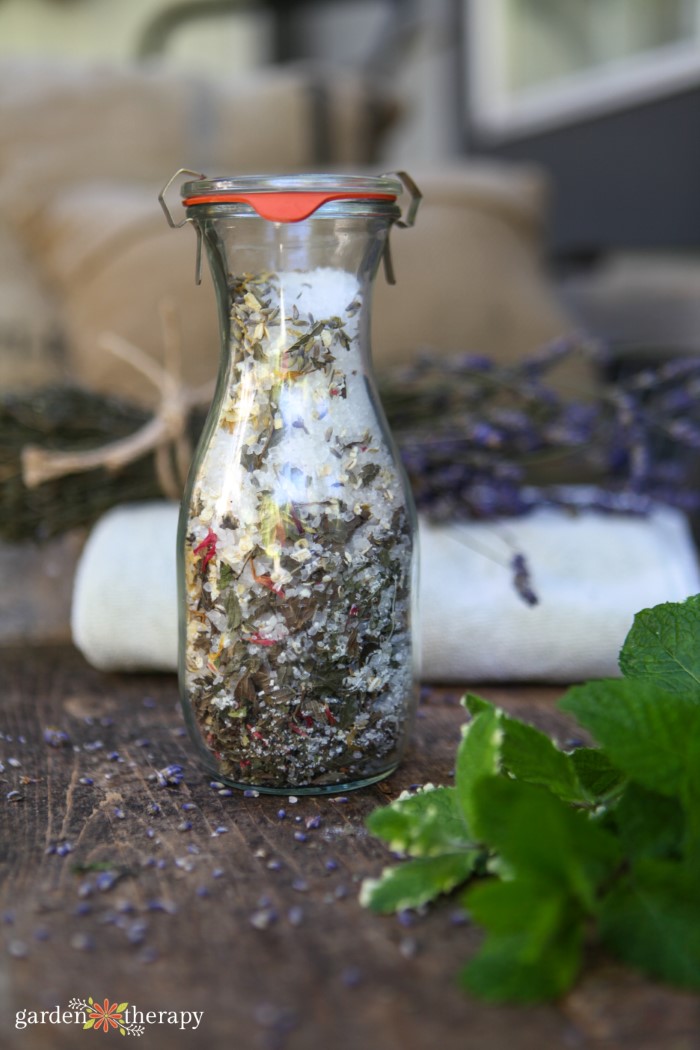 Dried flower petals look absolutely gorgeous in an oatmeal bath mix like this (see above!), but do they actually do anything? To be honest, not really.
These dried petals are mainly for aesthetics. They may have some small benefits to offer, but by the time these petals are dried, most of the beneficial properties are gone.
That being said, you really can't beat the look of dried flower petals! They add natural color and just look so gorgeous, so I recommend adding them.
What Dried Flowers Can I Use in DIY Oatmeal Baths?
There are a lot of options to use in a DIY oatmeal bath, but I have my favorites. I recommend choosing from:
Dried Herbs and Spices for the Oatmeal Bath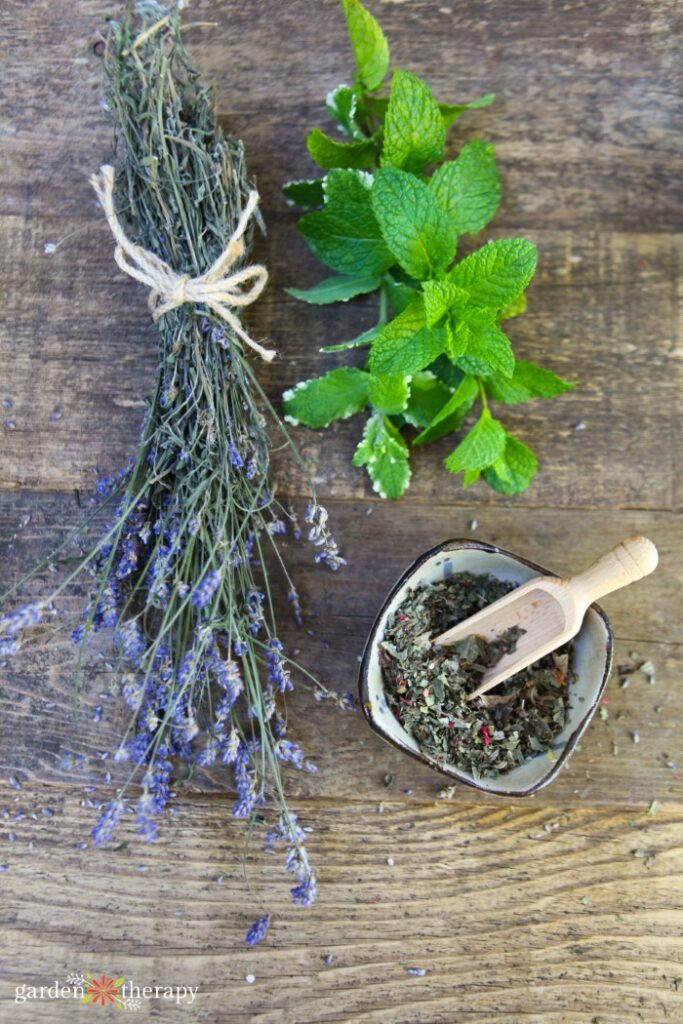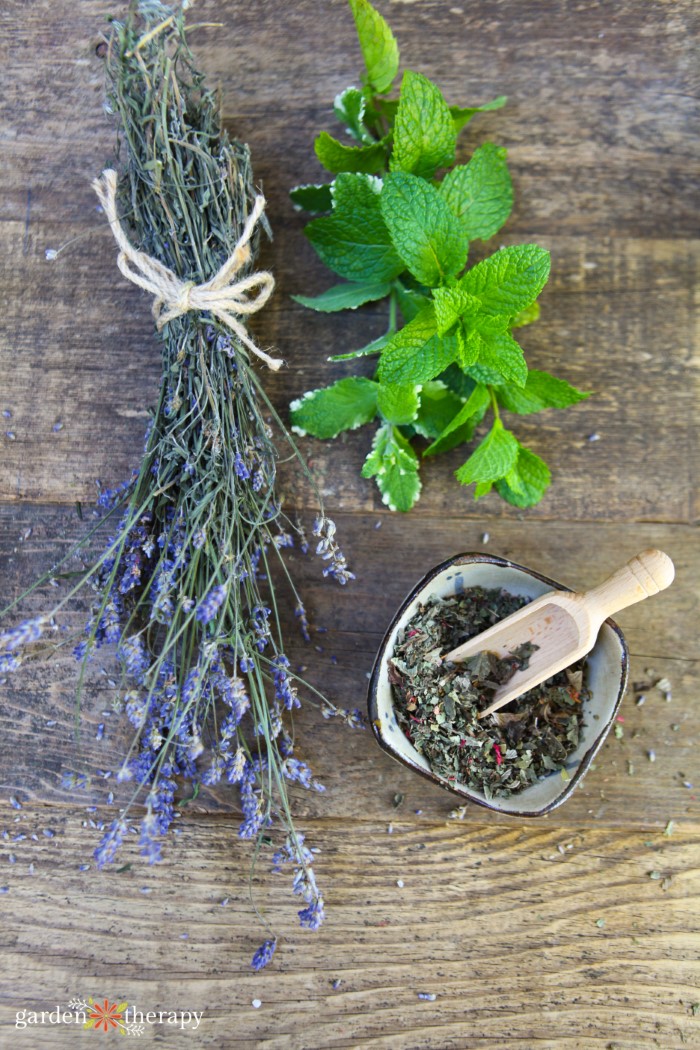 Dried herbs can both fragrance and healing properties to your DIY oatmeal bath. Again, there are a lot of options here but my favorites include:
Mint: this is great if you are making a bath for pain relief. Mint has a wonderful cooling property that feels very refreshing.
Rosemary: refreshing and calming, rosemary is another excellent choice for a relaxing oatmeal bath.
Comfrey: a lesser-known choice perhaps, but I love comfrey for pain relief as well.
Chamomile: if you need something to ensure relaxation, you can't go wrong with chamomile!
Star anise: is an excellent option for someone who is dealing with a cold or flu.
Tumeric: this anti-inflammatory spice is excellent for chronic pain relief. A little of this one goes a long way!
In addition to the above, you can also use dried green tea or black tea leaves.
Essential Oils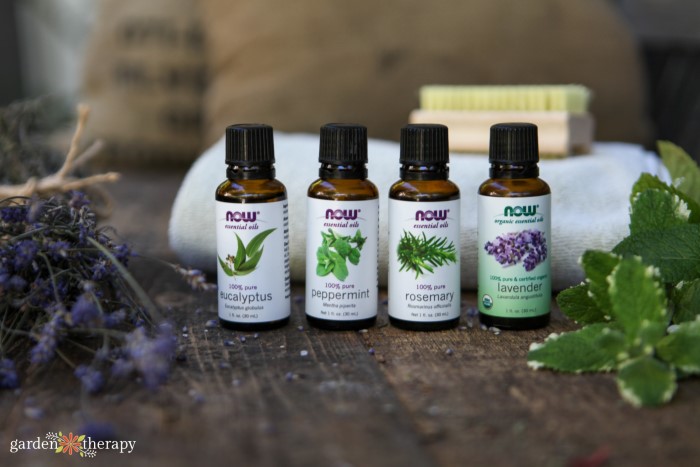 To boost the effectiveness of an oatmeal bath, I often add essential oils into the mix as well. I generally use lavender essential oil as it is a safe, gentle, and effective oil that happens to smell amazing too! You can substitute this out for the oil of your choice – see the photo above for some good options! This ingredient is optional but adds an extra touch.
Helpful Hint: Try Making a Tub Tea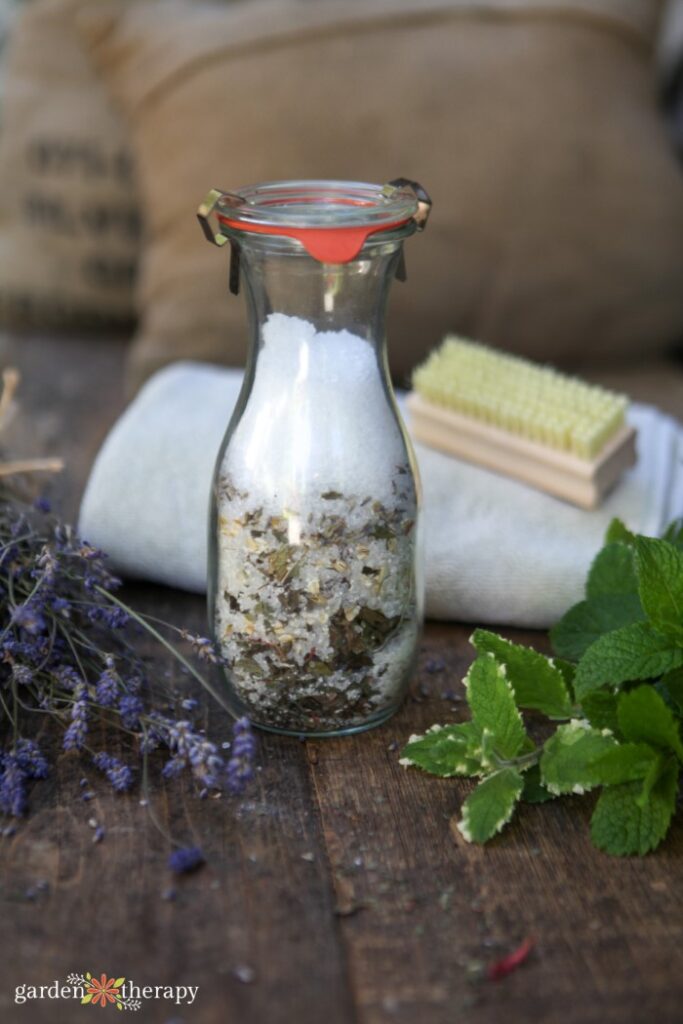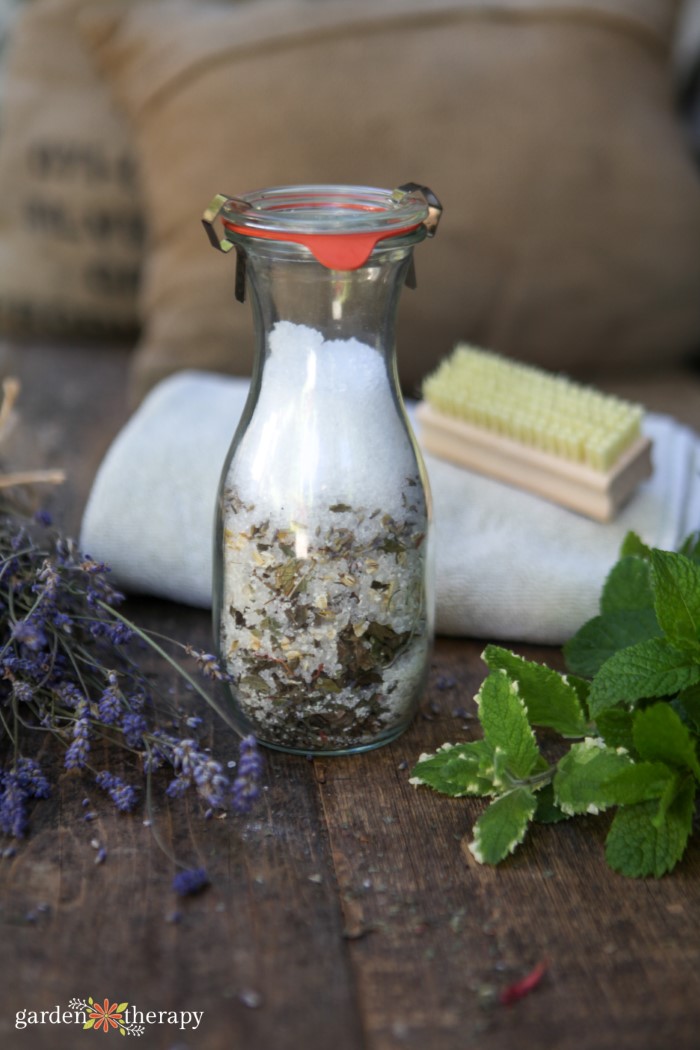 Oatmeal baths are a wonderful experience, but they can get messy with all the miscellaneous ingredients and botanicals floating around. This is why I usually prefer to make tub tea rather than just dump all my ingredients directly into the water.
With tub tea, you simply fill a muslin bag or a large paper tea filter, then dunk that into the water. This way, the mess is all contained in one neat bag, while you get all the benefits! Win-win!
Here's a post with more helpful tips and tricks for making DIY tub tea.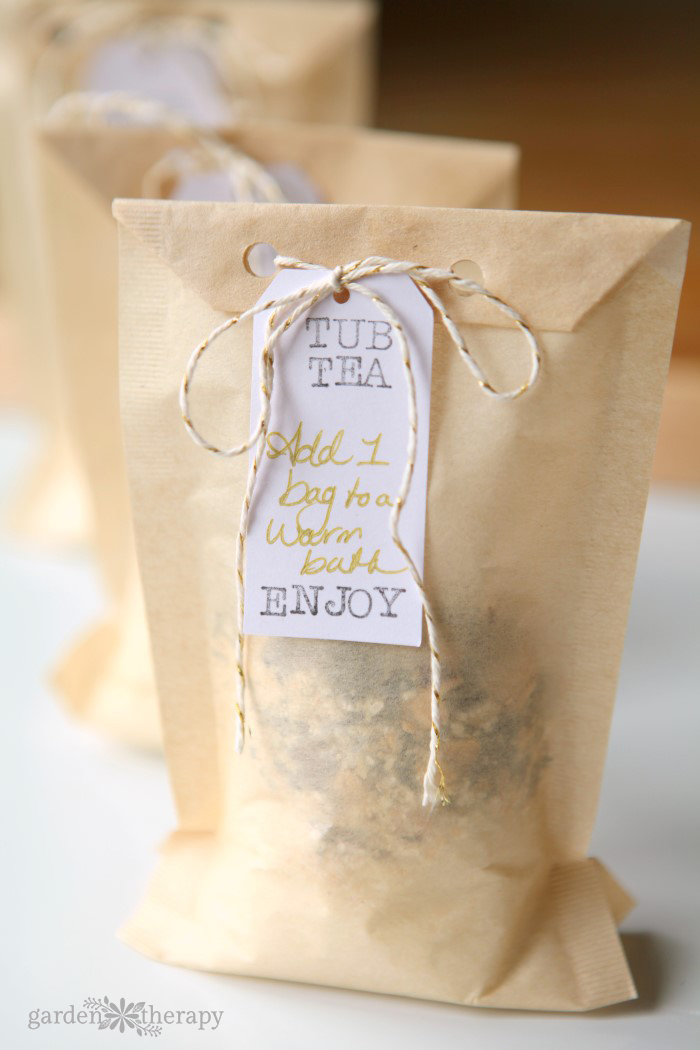 More Garden-Friendly Ways to Relax:
Soothing DIY Oatmeal Bath
This oatmeal bath recipe will help soothe and nourish your skin while providing a spa-like aromatherapy experience.
Instructions
Mix together all the ingredients.

Use a half cup of oatmeal bath in the tub** when you are in need of a relaxing treatment.

Store the remainder in a glass jar in a dark, cool place.
Notes
*You can easily make your own colloidal oatmeal by taking organic whole oatmeal and pulsing it in a blender until it becomes a fine powder.
**I highly recommend turning this recipe into a tub tea to keep the clean up afterward to a minimum. See the post for more details.