This easy-to-make garden decoration spins in the wind, creating a mesmerizing optical illusion where it looks as if the marble is spinning up and down the wire coil surrounding it. I love to hang these in the garden because they bring interest and movement, and the wire reflects sunlight so the whole thing dances and sparkles beautifully.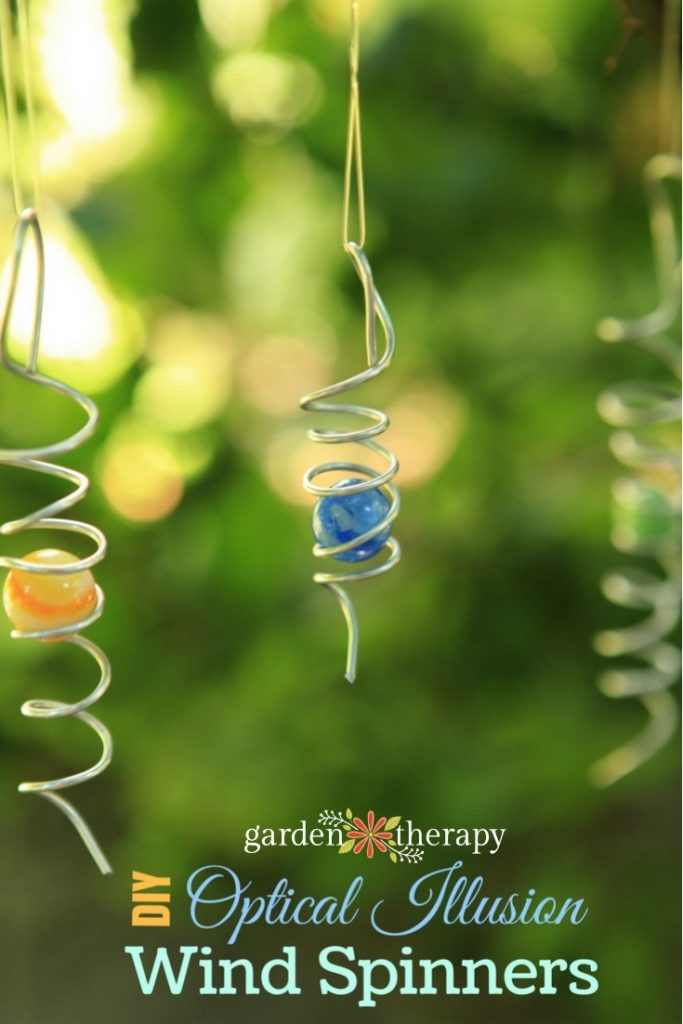 Hang just one wind spinner in a spot that needs some livening up or make several and hang them side by side for a more eye-catching display.
Materials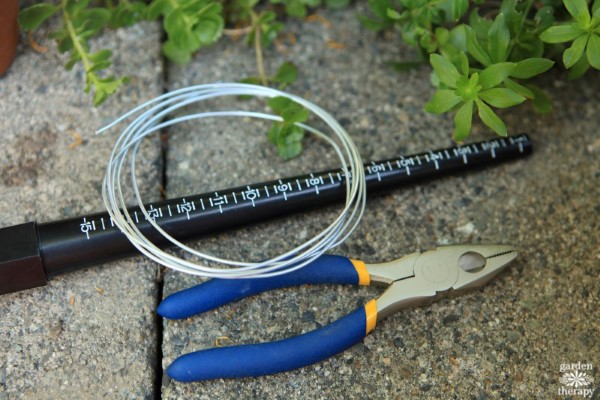 Make it!
For a visual guide to help with the written instructions below, take a look at this video I took while making my own wind spinners:
Begin by choosing your marble or bead. If using a bead, you want something that is perfectly round and has a very small hole that won't be very noticeable. Choose something that has an interesting color or pattern (I love vintage marbles for this) that will be eye catching as it dances in the garden.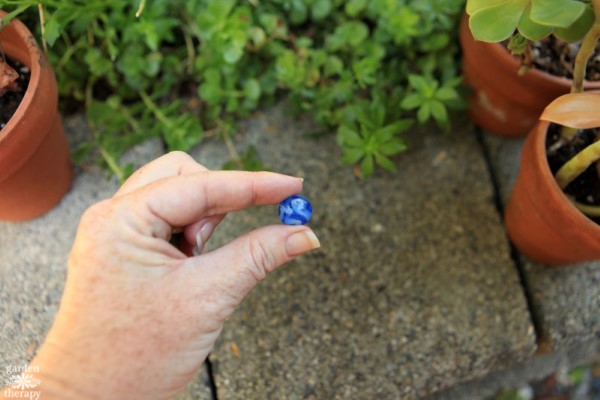 Cut the wire to an appropriate length for your bead or marble. For a regular-sized (half-inch) marble, I used a 12-inch length of wire, but for a larger or smaller marble you will need a longer or shorter wire accordingly.
Using a ring mandrel makes coiling the wire super easy and quick. Simply wind the entire length of wire tightly around the mandrel and slip it off. You will have a perfectly shaped, tapered coil.
Bend the wire into a loop at one end so that you can easily hang the spinner.
Open up the wire coil a bit in the middle so that you can insert your marble, then reshape the coil around the marble so that it sits snugly inside the coil.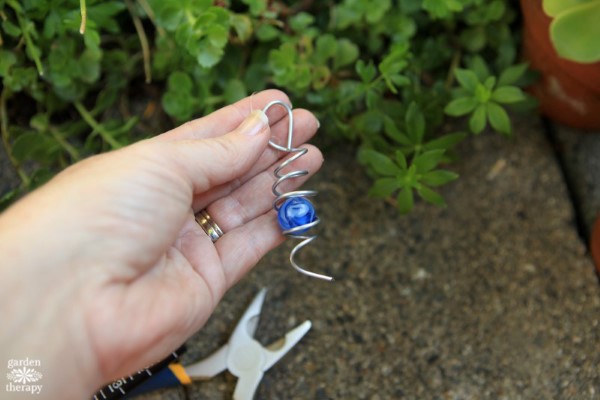 String a length of fishing line through the wire loop and tie the fishing line into a loop so you can hang your wind spinner up. Choose a place in the garden where the spinner will catch the light and glint as it dances in the wind.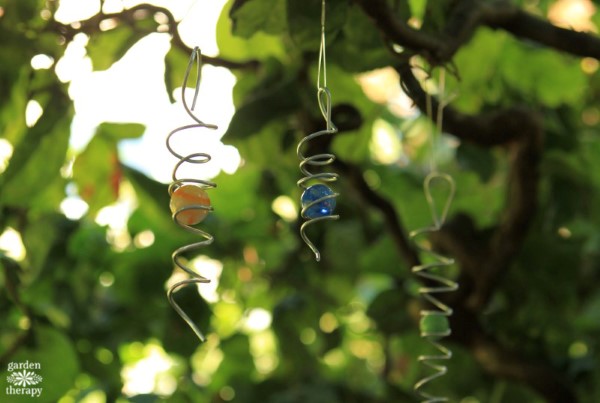 More Fun Crafts for the Garden: