I never really thought much of zucchini until I started growing it as a gardener. Sure, I'd heard the tales of home gardens producing masses of these green summer squash and creatively learning to deal with the glut. But is wasn't until I fell in love with the taste of it that I made sure it had a place in my small space vegetable garden.
Once it started to produce, it wasn't long before those delicate young veggies turned into dino-sized monsters that needed to be consumed. With a flick of my magic wand, I'm able to transform zucchini into so many different dishes that you would never guess are made from zukes. From zoodles to chips and from bread to salads, zucchini is a great illusionist! You might even say it is magic.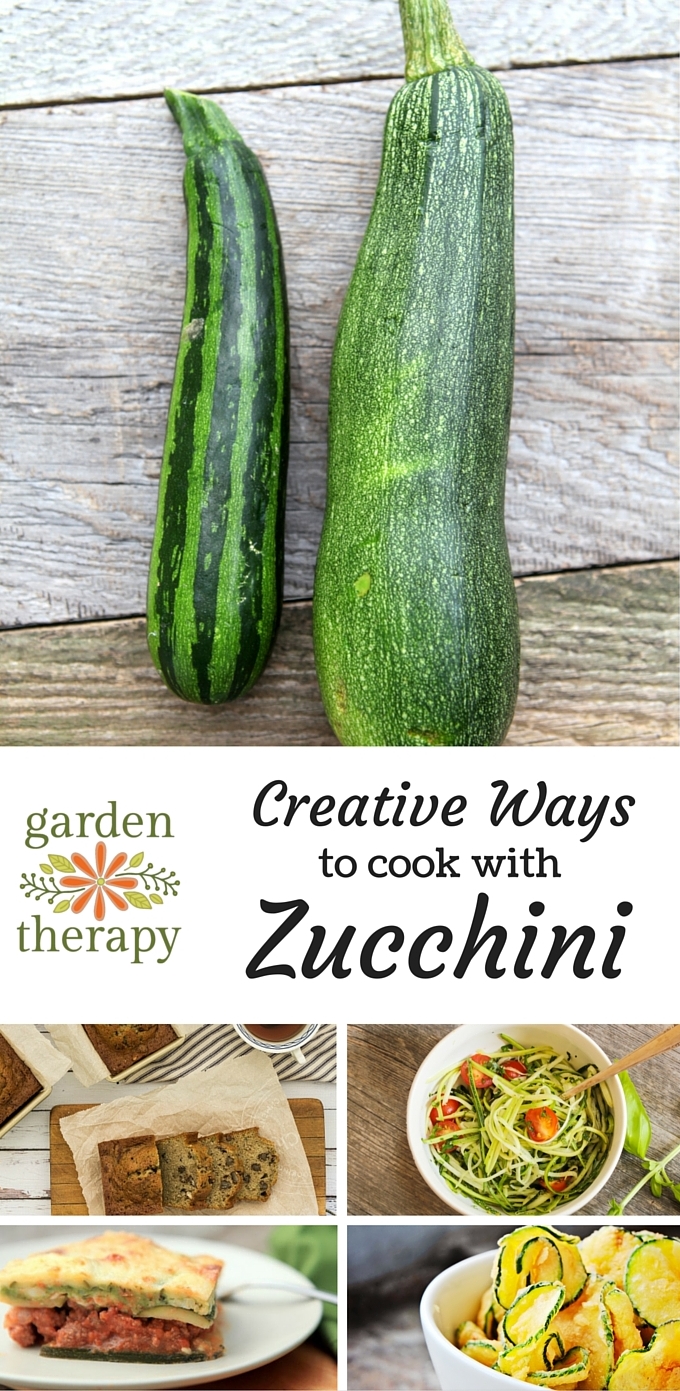 Check out my favorite zucchini recipes here:
Grain-Free Zucchini Noodle Lasagna Recipe
Super Easy Raw Ricotta Roulade
Even with all of these ideas you are sure to have some left over in the garden. Why not start a random acts of vegetables in your neighborhood? There is nothing more welcoming than to come home to a neighbor's fresh grown produce hanging from a bag on your doorknob. If you have a fruit tree, an over enthusiastic lettuce bed, or any other type of mass producing home grown edible, why not share the love and secretly donate it to a friend? I bet it will make their day!
What other ways have you used zucchini? And what varieties do you grow that you like the best? Please share recipes or ideas here as I know we are all looking for new ways to enjoy this bountiful crop! If you have photos feel free to email those along and I'll add them to our Facebook page.