The beauty of this zoodle lasagna is not just that it uses up all those extra zucchini that you are harvesting from the garden right now. It's not the nutty flavor the zucchini imparts, or the gorgeous color. No, it's that this lasagna is grain free and low carb, and you don't miss the noodles one bit!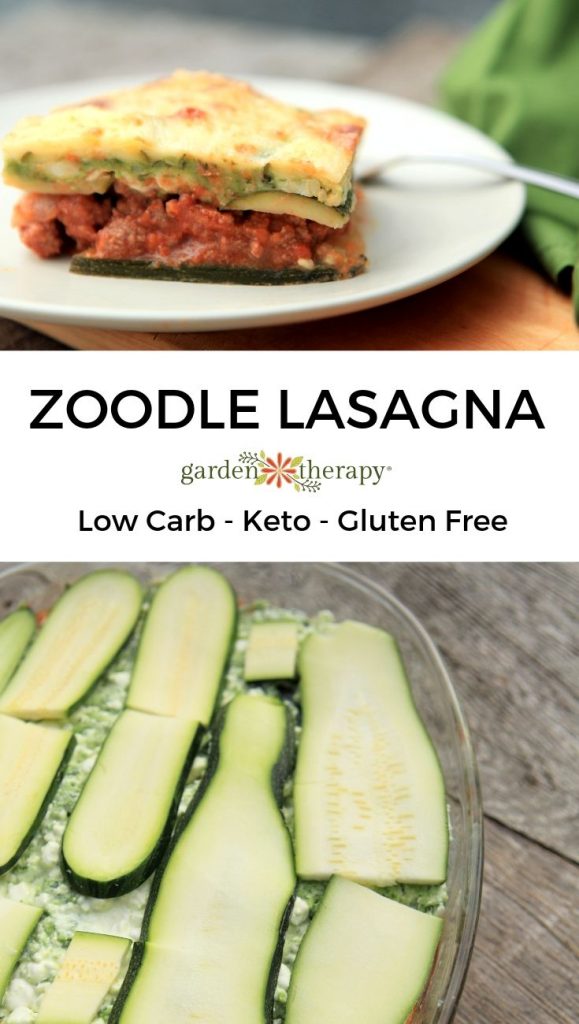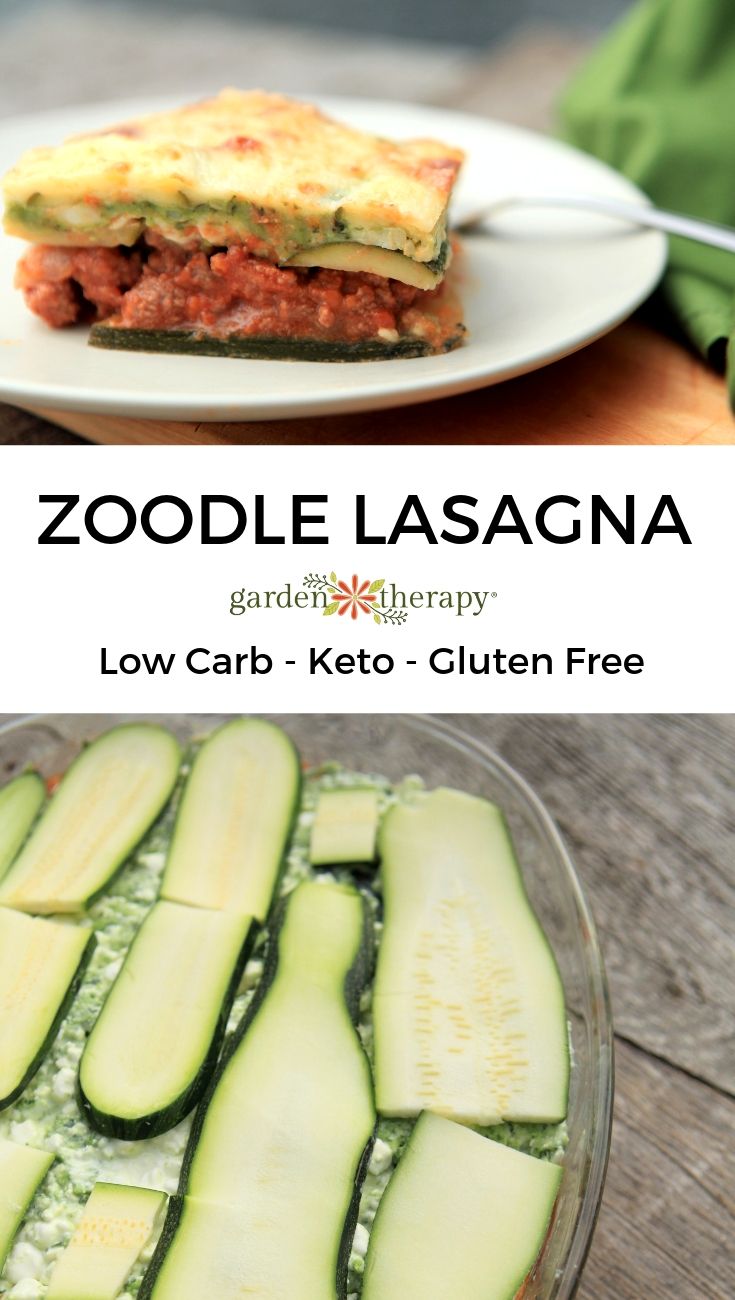 Zucchini noodles, aka zoodles, are my new best friend. When sliced thin with a mandolin you can use them for lasagna and other casseroles. You can also use the mandolin to make spaghetti-like noodles. Those you can simply sauté lightly and top with your favorite sauce. I think I'm in love!
If you don't have a mandolin, this one (affiliate) is similar to mine as it has a box to store the attachments and catch the slices!
To make a zoodle lasagna, you can use this recipe or try it with your favorite lasagna recipe. This version has ground beef and cheese, but you could certainly make a scrumptious vegetarian recipe with zoodles as well!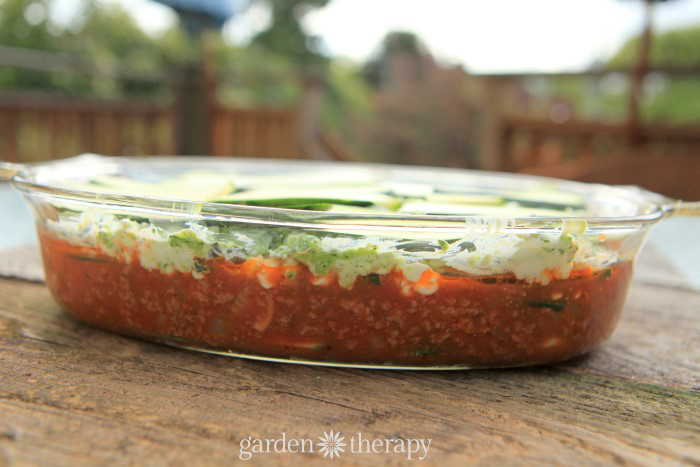 How to Make Zoodle Lasagna
Ingredients
Makes one huge pan or two smaller ones
Two small or one medium onion, diced
2 pounds lean ground beef
1 cup sliced mushrooms
One jar organic tomato sauce
Two medium zucchini
2 cups fresh spinach, chopped
2 cups cottage cheese
2 cups shredded full-fat mozzarella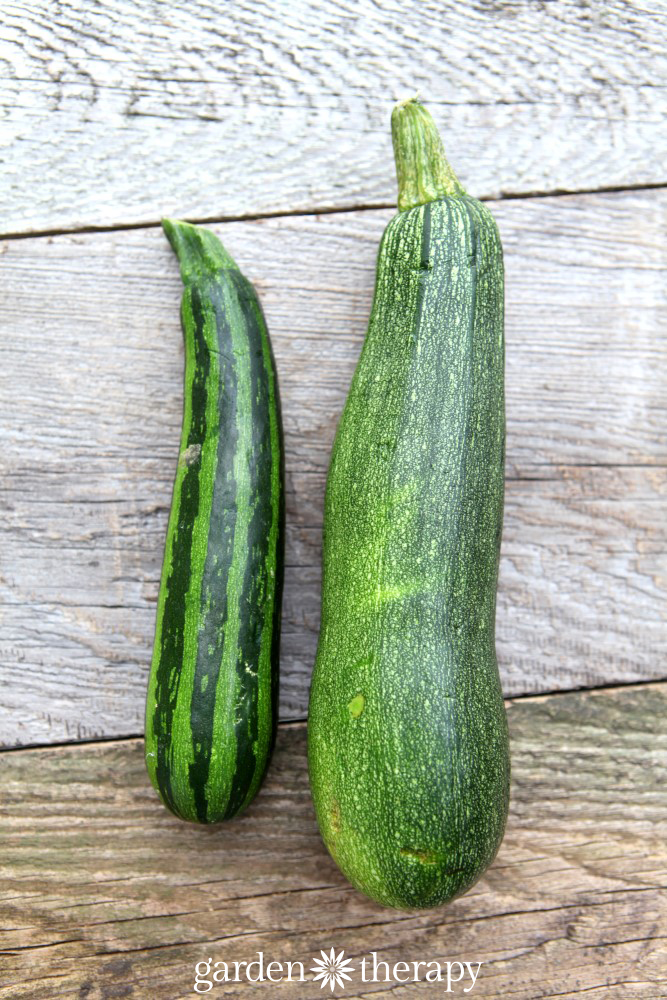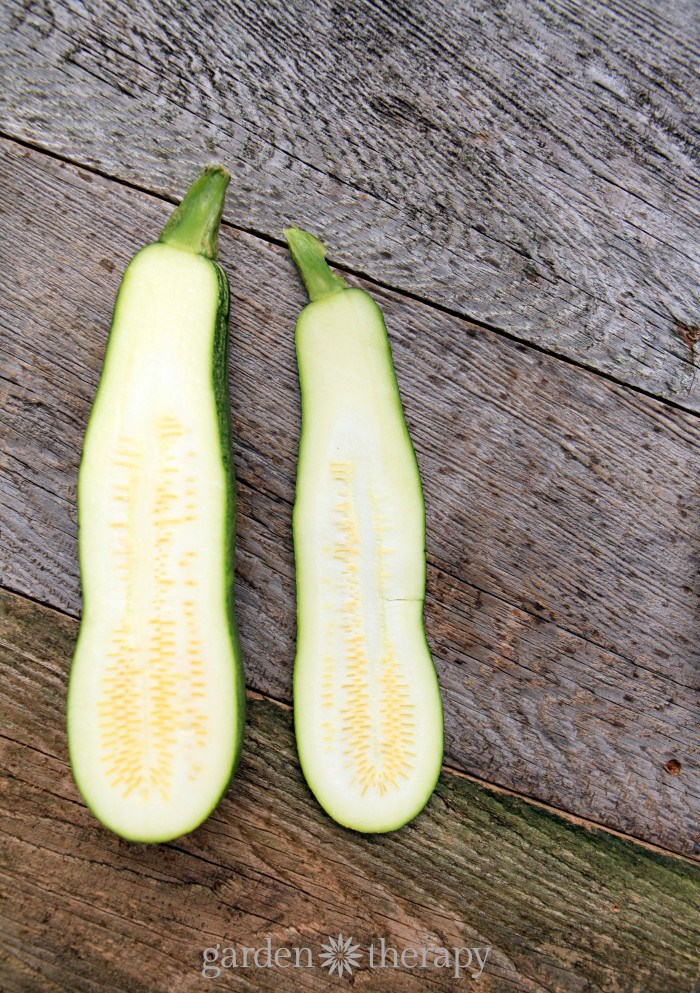 Make it!
Dice the onions and sweat them in a large pan. Add the ground beef and sliced mushrooms and brown. Strain out fat from ground beef. Pour in tomato sauce and allow to simmer.
Use a mandolin to slice the zucchini lengthwise into long flat strips like lasagna noodles.
Make the cheese mixture by adding half the shredded mozzarella cheese to the cottage cheese and the chopped spinach.
Scoop a ladle-full of sauce into the bottom of a lasagna pan. Spread around so that it's even across the bottom of the pan.
Add one layer of zucchini over the layer of sauce on the bottom of the pan. Scoop the sauce onto the zucchini and add another layer of zucchini.
Add the cheese mixture, then add another layer of zucchini. Cover the top with the remaining mozzarella cheese and bake in the oven for 40-60 minutes at 350 degrees.
Let cool for at least 20 minutes so that the sauce sets. It can be runny at first, but the leftovers will be perfect!
More Low Carb Garden Fresh Recipes