Homemade Bourbon Cranberry Sauce Recipe
Did you know that British Columbia is the 3rd largest producer of cranberries worldwide?  BC produces about 17 million kilograms of cranberries annually on about 50 family farm operations.  Just a short drive away from Vancouver there are cranberry bogs that you can check out.  They are just beautiful in mid-autumn when the bogs are flooded and all the ripe cranberries float to the top of the bog, get corralled in, and are harvested.  Each year we head down to Fort Langley and buy bags of cranberries straight from the farm.  They freeze well and are a delicious addition to baking and savoury cooking alike.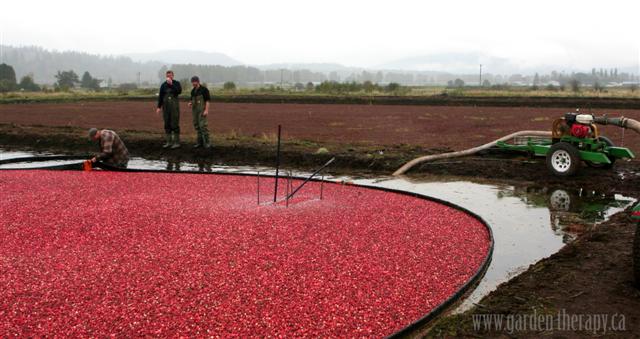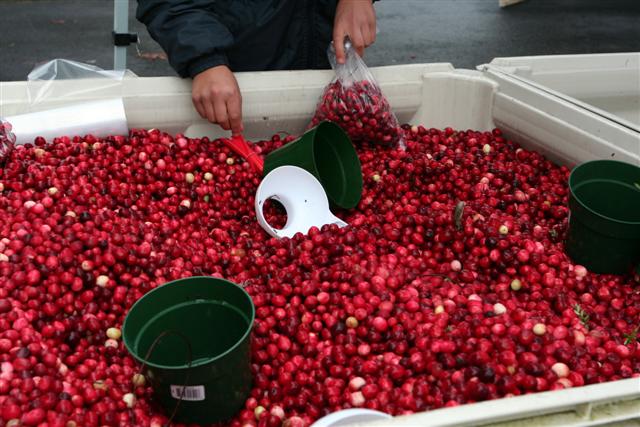 With American Thanksgiving coming up this week, I thought I'd share my homemade bourbon cranberry sauce recipe.  We gave jars of this away to each of the guests that joined us for Canadian thanksgiving back in October.  The recipe is intended for canning so you (and your guests if they are lucky enough to take a jar home) can store in the cupboard until Christmas or Thanksgiving next year.
Ingredients:
6  cups cranberries
1 1/2 cups sugar
1/2 cup water
1 tbsp red wine vinegar
1/2 cup bourbon
Directions:
Combine sugar, water, and vinegar in a tall-sided saucepan and bring to a boil over high heat.
Stir until the sugar is dissolved, then add cranberries.
Return to a boil, then reduce heat and stir rapidly uncovered for 5 minutes until cranberries burst.
Stir in bourbon.
Ladle into hot jars leaving 1/2″ of headspace.  Process in a boiling water canner for 15 minutes for 250ml (1 cup) jars.
Makes three 250ml (half pint) jars or six 125ml jars.