I love bugs. I mean, I'm a gardener and I can see the benefit of all insects, even those who want to munch on my veggies or decimate my flowers. But I have very little tolerance for pests IN the house. Sure, the occasional spider doesn't phase me, but moths are my mortal enemy. Here is my story on how I cleared out the clothes moths from my closet using aromatherapy closet fresheners and a bit of elbow grease.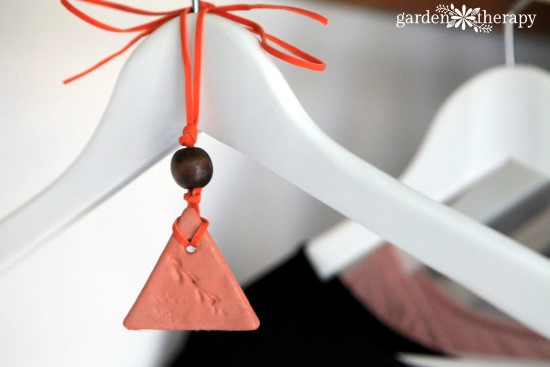 One day as I was going through my closet, I stumbled upon an unwelcome surprise: clothes moths! The first one fluttered around like a common little brown moth from outdoors so I didn't think much of it. Then there was another a few days later. And one more a few days after that. That is when it dawned on me…we have clothes moths! I went through the difficult process of removing pantry moths from a previous home and that meant throwing out every single pantry item and scouring the kitchen. I still shudder whenever I think of how hard it was to get rid of those buggers! And now they were in my closets?! I dove headfirst into a panic about having to throw away ALL OF OUR CLOTHES!
After a few deep breaths in a paper bag I sat down at the computer and let Google give me some answers. I learned that these little benign-looking creatures were just the tip of the iceberg. If you are seeing clothes moths, then they have a nest somewhere and there are likely many more to come. Ack!
There are clothes moth traps you can use to attract the female moths, but it isn't going to solve the problem. It does trap the adult moths and prevent them from laying more eggs (that's a good thing), but more importantly it lets you know how much of a moth problem you are dealing with and where they are. I used traps around the house to pinpoint their nest and then the fun really started.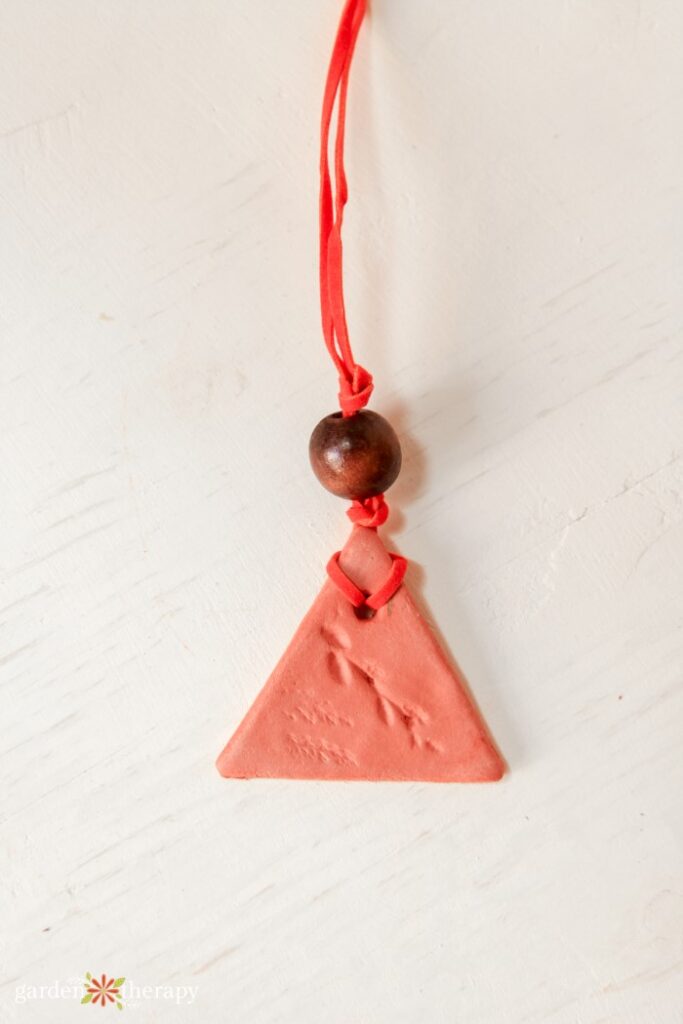 How I Got Rid of Clothes Moths for Good!
I found them in my son's closet, nesting in a pair of hand knit wool booties. And here is what I did to get rid of them:
Step 1: Throw away the booties (the item that has become the nest). And throw away anything around the booties. And anything that even looked sideways at the booties. You can never be too careful.
Step 2: Remove every single item in the closet, inspect it carefully, and dispose of anything that has sign of moths.
Step 3: Wash everything. All the clothes, toys, etc from the closet and then the inside of the closet itself. Every inch should be washed. Those crafty pests are bound to have one little hiding spot that you can only get with a thorough cleaning.
Step 4: Add everything back into the closet and add some of these DIY Aromatherapy Closet Fresheners to keep them away. For good.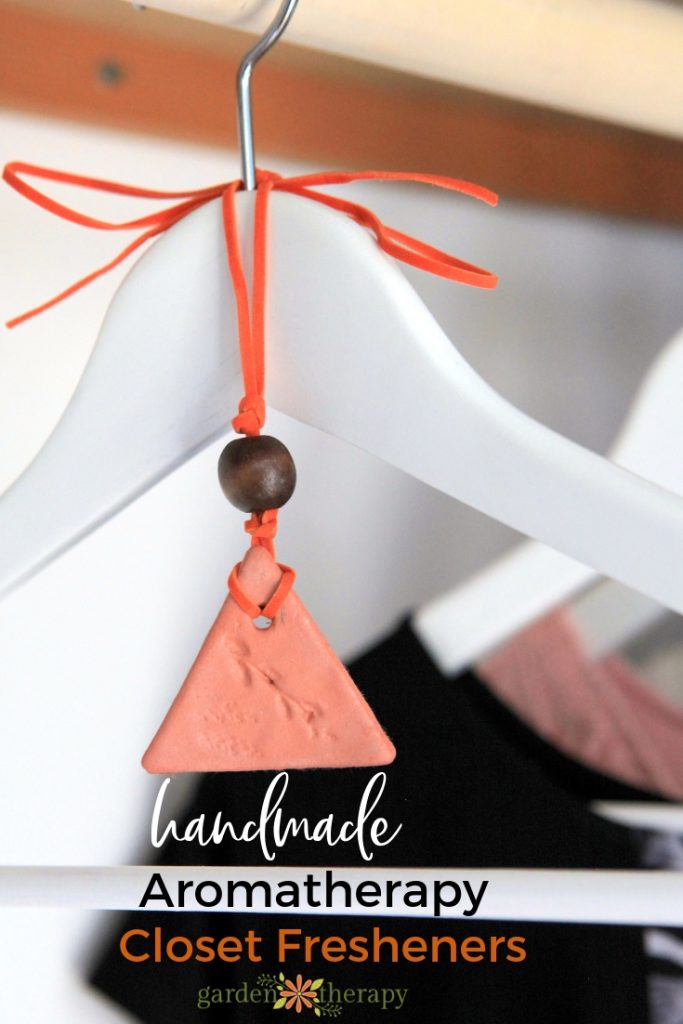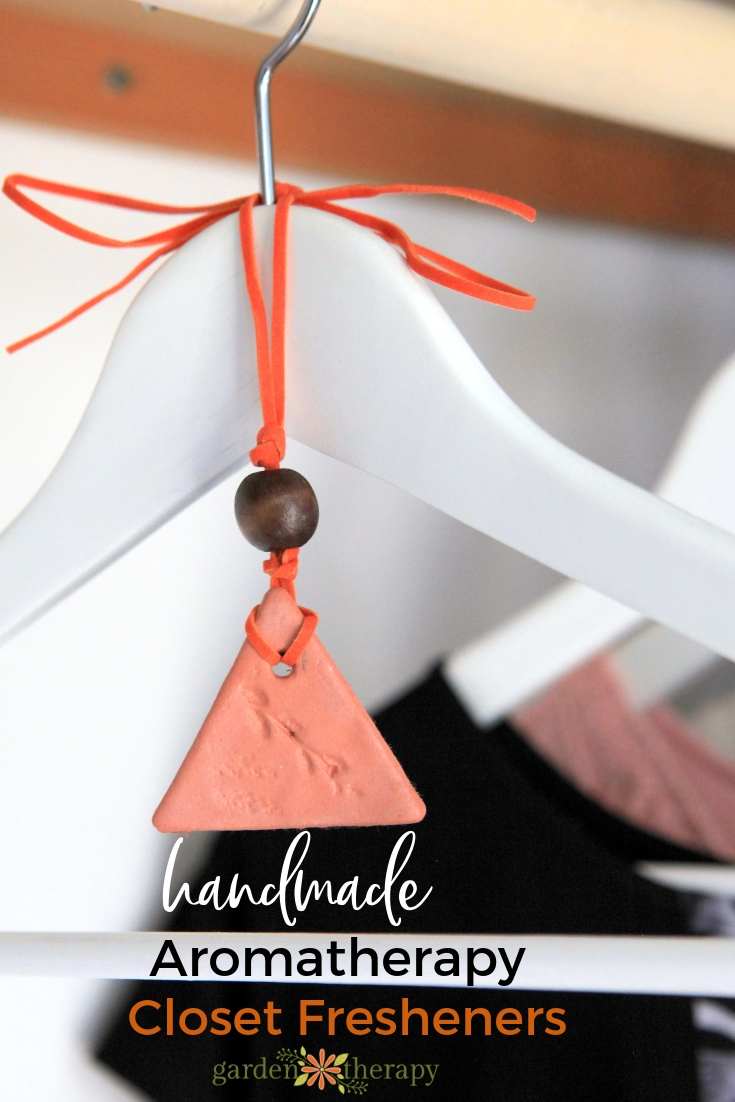 DIY Aromatherapy Closet Fresheners
I made clay aromatherapy closet fresheners as an inexpensive (and pretty fun to make) solution to diffusing essential oils in the closet. They are easy to make and I hung them everywhere around the house. Here is how to make your own.
Materials
Bamboo skewer
Dental Floss
Natural elements for printing such as seed heads, leaves, and miniature pine cones
Make it!
Air dry clay comes in various colors, but I used a terracotta shade for this project because I like the natural, rustic look of it. Feel free to use any color you prefer.
First, use the dental floss to cut a slab of clay off of the block. To do this, wrap the floss around both of your index fingers and pull the floss through the clay towards you to cut a slice off the top of the block.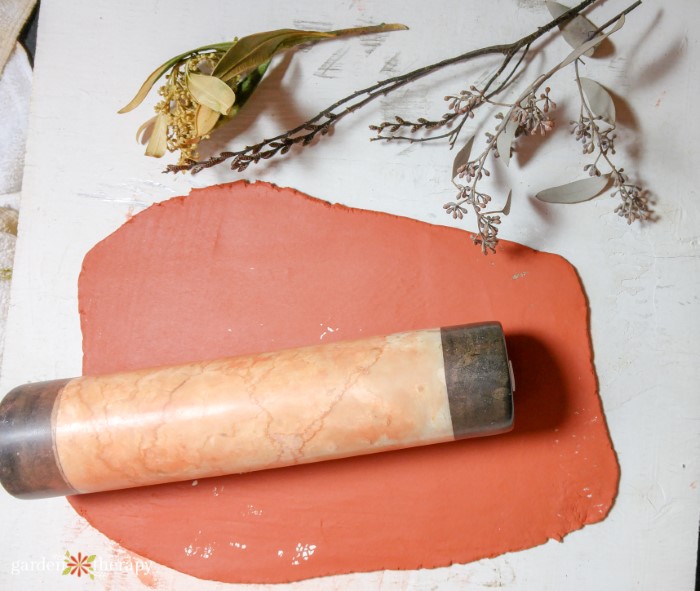 If you just opened a fresh pack of clay, you can go straight to flattening it out with a rolling pin, but if the clay is a bit old and is dry or lumpy in some places, wet your hands and work the clay between them for a few minutes to rehydrate it and get rid of any air pockets.
Use the rolling pin to flatten the clay to about ¼" thick, then use cookie cutters to cut out whatever shapes you want.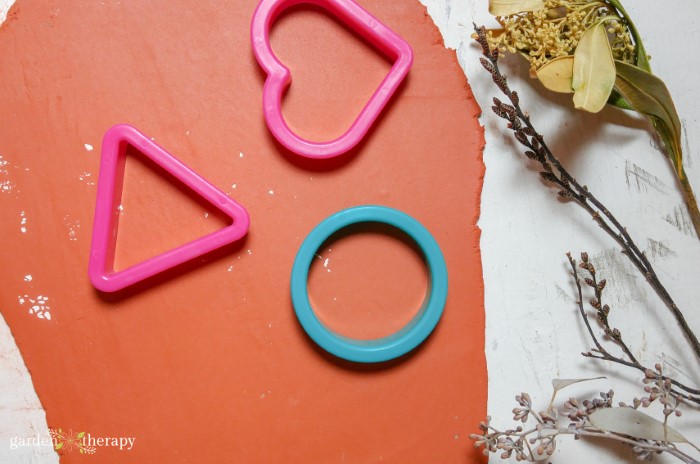 Place your natural printing elements onto your clay shapes and gently push them into the clay so that they imprint. You want to create fairly deep imprints so that the essential oils have a place to pool before they are absorbed. Carefully remove the botanicals, leaving a clean imprint behind.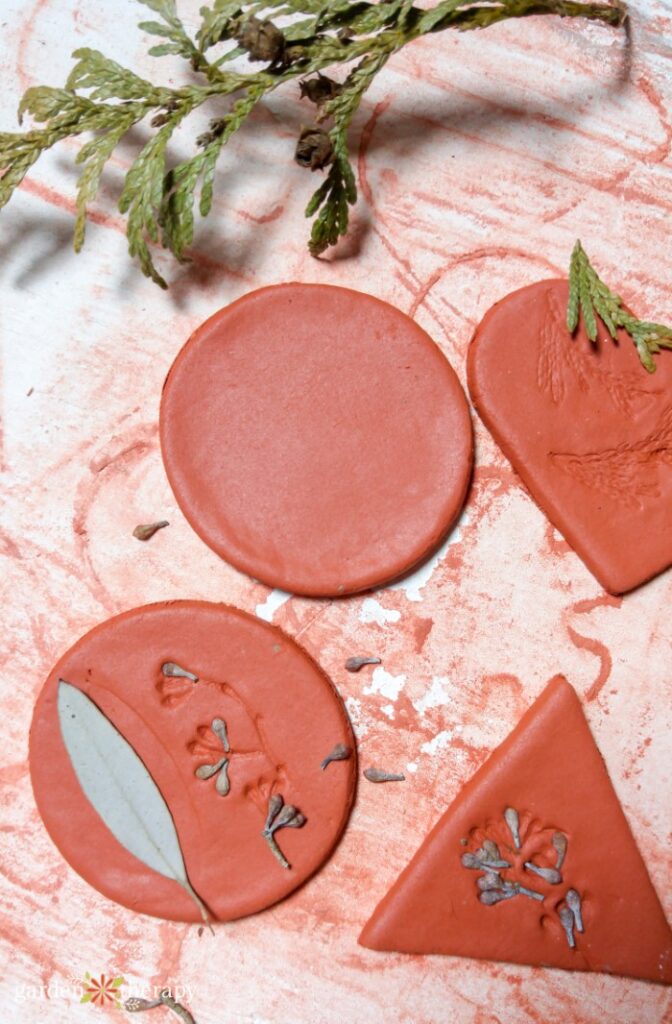 Make a hole near the top of each clay shape using the bamboo skewer and set them aside to allow the clay to dry completely.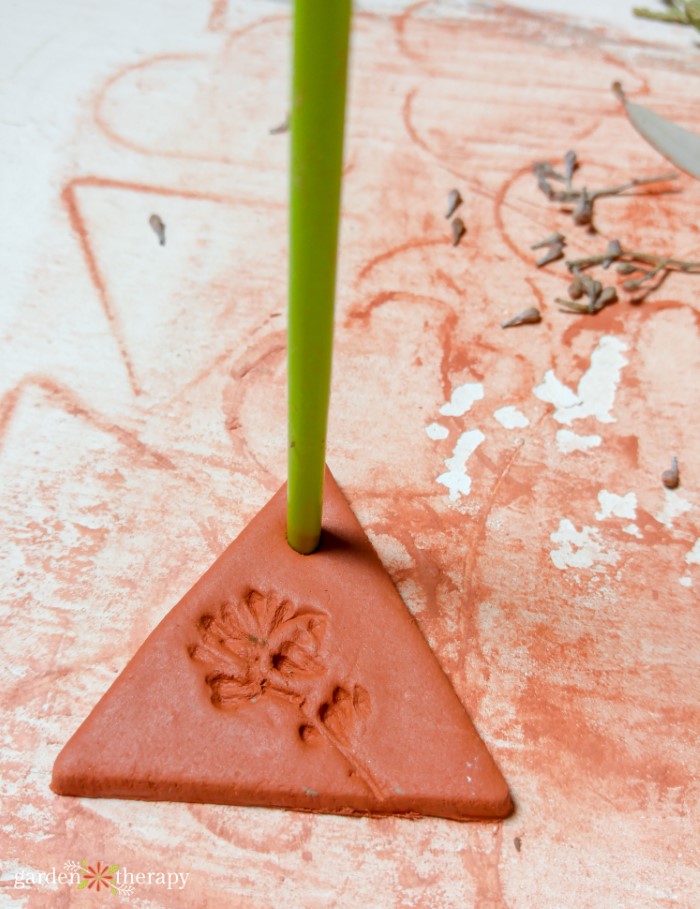 When the clay is dry, fold a length of leather cord in half and send the folded end of the cord through the hole in the clay pendant from back to front. This will create a loop.
Now feed both ends of the cord through the loop and pull them up to secure. Add one or a few wooden beads, then tie a knot so that the beads stay in place.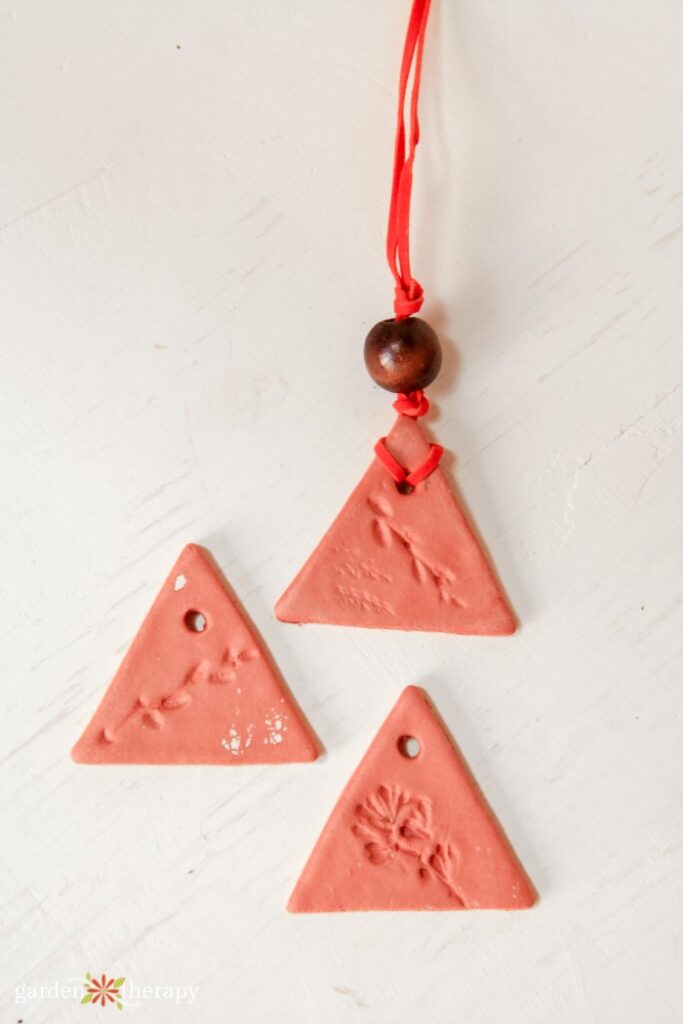 Add a few drops of your favorite essential oil to the center of the clay pendant, then tie the cord around a clothes hanger and place in the closet.
Now, I'm happy to say, that my moth traps are coming up empty. Thank goodness I caught the problem before I had to burn everyone's clothes! And as a bonus, my closets all smell amazing.