These muffins are filled with lots of good stuff to get iron into your little one. They are sweetened with pureed dried apricots and blackstrap molasses, both which are high iron foods. Plus they are filled with oats, pumpkin, blueberries and other good stuff that will help get that iron into your baby.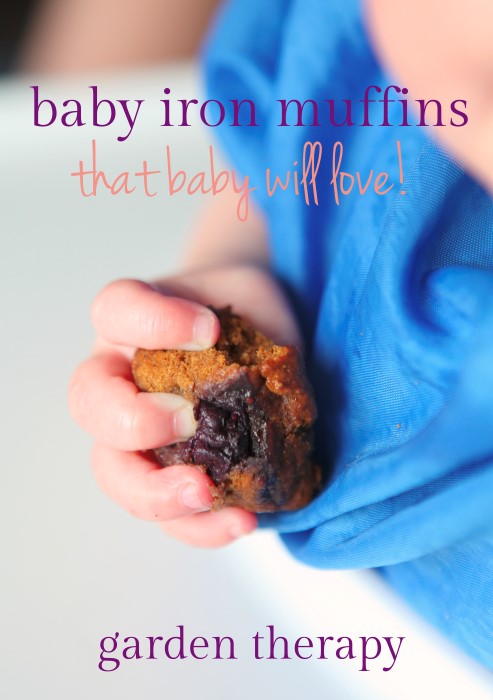 This recipe makes 12  mini muffins and 12 large muffins (because grown ups need iron too!)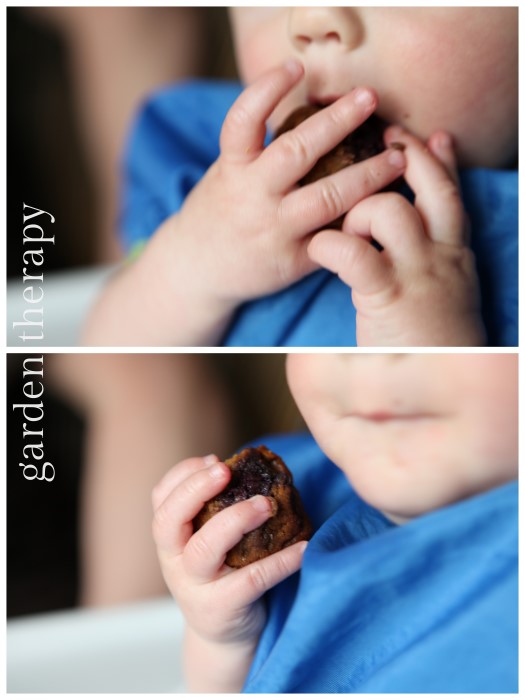 Ingredients:
1 cup organic unbleached flour
2/3 cup oat flour
1/3 cup coconut flour
1 tsp baking powder
1/2 tsp baking soda
2 tsp cinnamon
1 tsp ginger
1/2 tsp nutmeg
3 eggs
1 cup pumpkin puree
1 cup pureed apricots (heat dried apricots in hot water then blend until turns into a mash)
1/3 cup blackstrap molasses
2/3 cup oil
1 tsp vanilla
1 cup frozen blueberries
Directions:
Preheat oven to 180°C/350°F. In a bowl, whisk together flours, baking powder, baking powder, baking soda, and spices. Combine eggs with pumpkin puree, apricot puree, oil, molasses and vanilla. Pour the wet ingredients into the dry ingredients, mixing until just combined. Stir in frozen blueberries, still frozen so they don't fall apart in the batter. Spoon into a mini muffin tin and standard size muffin tin, oiled well. Bake mini muffins for 10 minutes / standard muffins for 20 minutes or until a skewer in the center of the muffin removes clean.