Since February is Before and After Month at Apartment Therapy, the Gardenist, Rochelle Greayer of Studio G and Leaf Magazine,  featured the backyard renovation that we have been working on for the past many years. While it's always changing and evolving (as a good garden should) here is the original post I wrote that features the big reveal.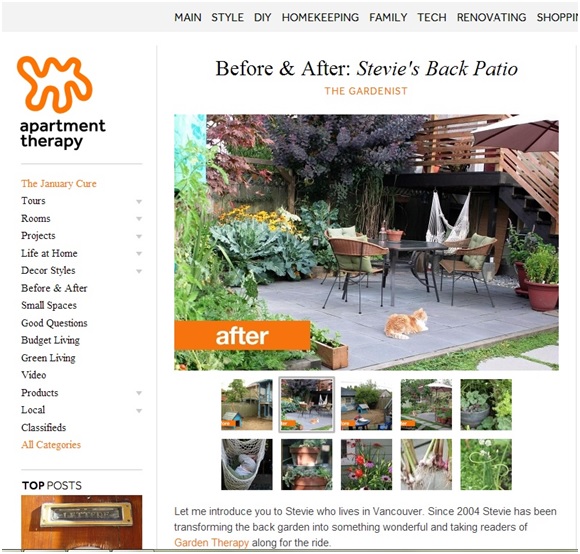 May marks the anniversary of breaking ground on my back patio project. I use the term "breaking ground" loosely as the year was basically a mud pit in the winter and a dust bowl in the summer.

Over the course of a few months, my husband loaded up thousands of pounds of  the backyard "soil" (another loose term) into a wheelbarrow and replaced it with a patio surrounded by beds and a small grassy area.

In the next 5 years the patio changed many times over. New house colours. New patio furniture. New deck. And last year was the beginning of the potager phase where I packed this wee garden with hundreds of vegetables, herbs, fruit, and flowers.
This year it already looks quite a bit different. I have replaced one of the tomato planters with a strawberry planter. I've been growing only lettuces in the wine barrel planters as they get too much shade from the trees now. I'm now growing mushrooms in my zen garden under the deck. I'm only going to grow what was a success last year (sorry, no purple cauliflower) and I'm going to try to keep the clutter down (damn giant purple cauliflower).
The corner of the patio holds the container herb garden. While the plants change up yearly deepening on culinary fancy, this photo shows sage, parsley, oregano, garlic chives, Egyptian walking onions, romaine lettuce, wild arugula and a few other treats.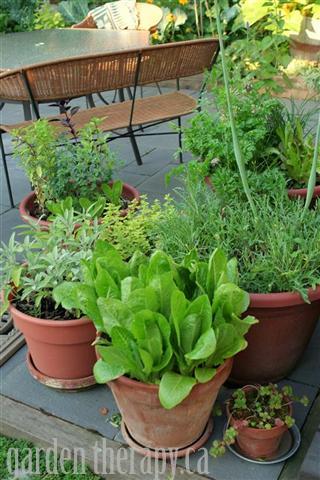 The herbs don't get lonely however, as we also grow quite a lot of veggies. Enough to feed us through the summer and put some by for the winter. The keys to growing edibles in a small space (that you want to use mainly as entertaining space) are to choose decorative varieties, tuck them in among ornamentals, and use interesting containers (like the wine barrel of lettuce shown here).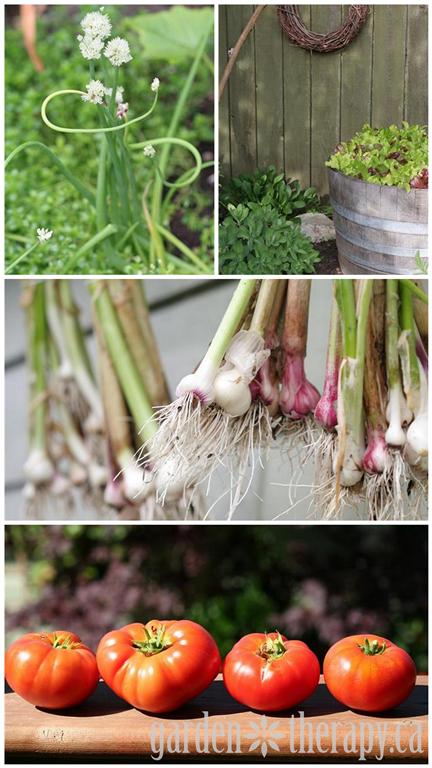 There are many showy flowers to keep spirits bright…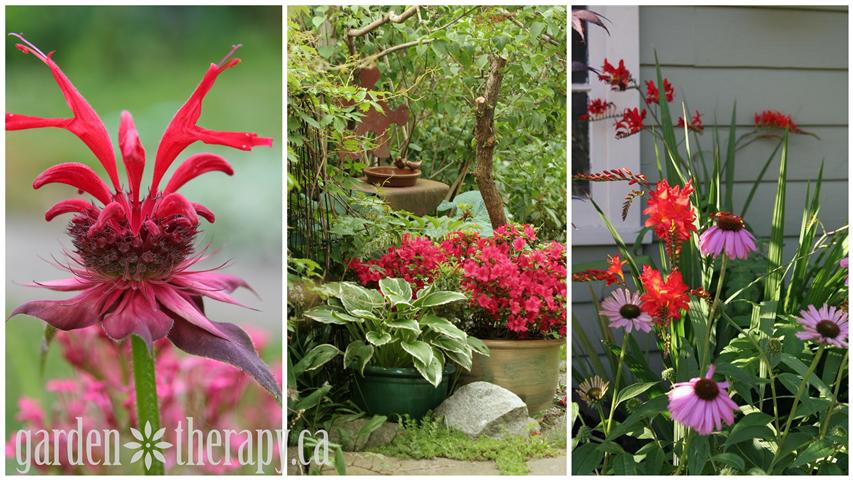 ….and containers, containers, containers.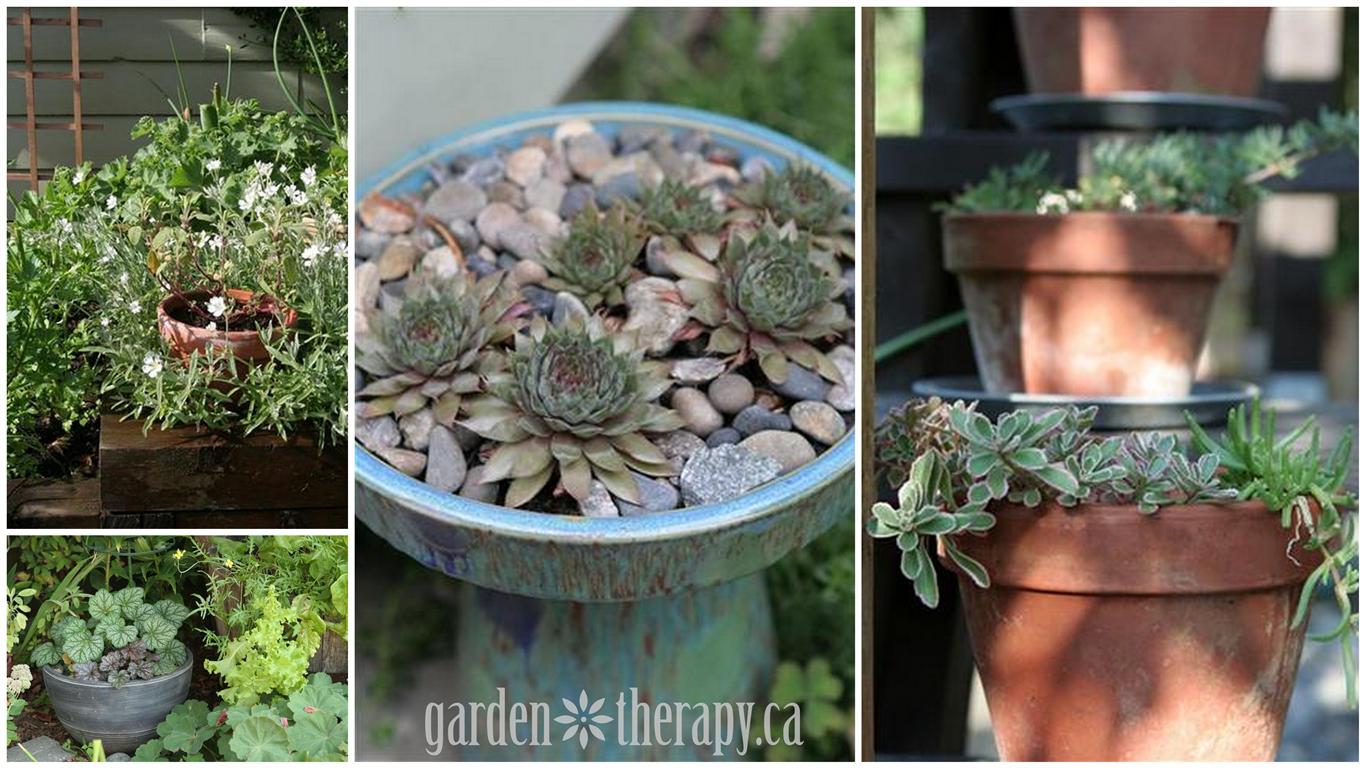 In the end what the space is now best used for is enjoying a little quiet time in the garden.