In this installment of the series Grow it! Eat it!, we will talk about growing, harvesting, cooking, and eating broad beans. Nom nom nom.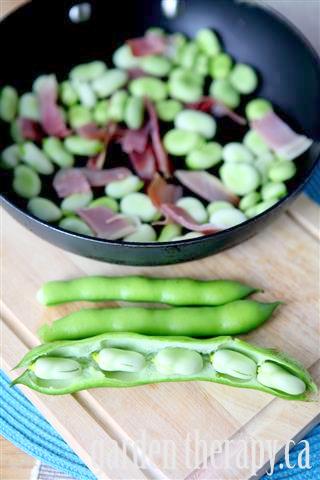 Grow It!
These garden giants are either sown in the garden in late winter/early spring for a late spring harvest or in the fall for a harvest the following summer. I like to plant them in the fall as I have had the most success with that method and they can be planted when most of the other veggies have already been harvested.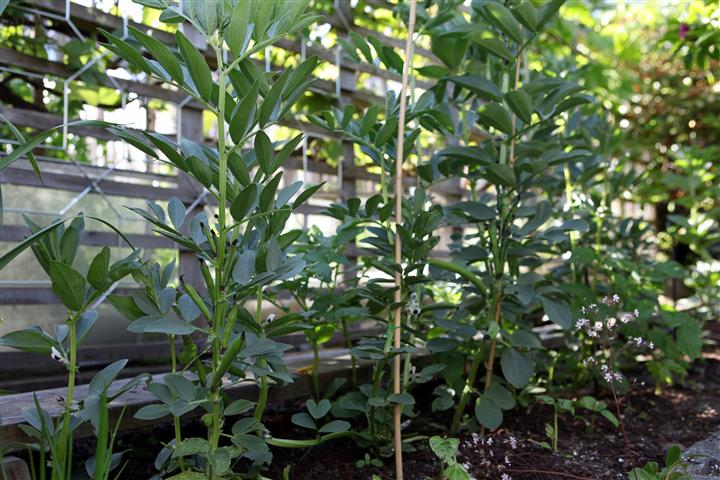 In a nice sunny area of the garden, push the seeds into soil that has had compost added. Cover up with soil and wait for the beanstalks to appear.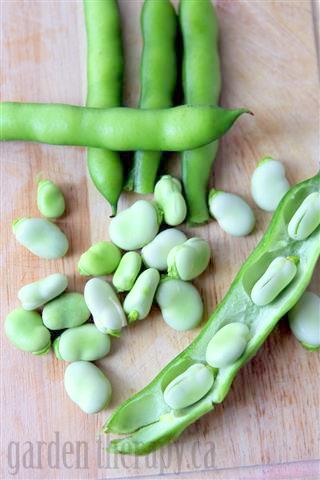 Large spongy pods will grow and look quite puffy when the beans are ready to harvest.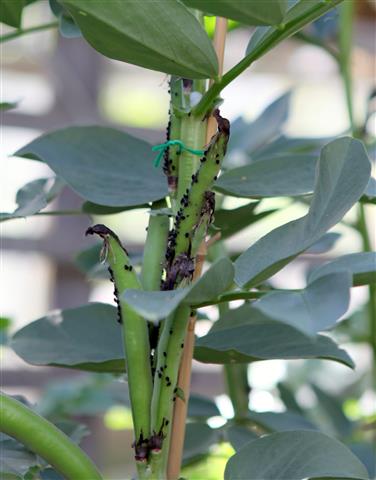 Aphids LOVE broad beans but never fear, they aren't getting the part that you want. The meaty bean inside the pod is safe even if the aphids look like this (ick). Simply wipe them off and shell your beans. Control aphids by hosing them with a strong spray when you are watering the garden. Once dislodged, they can't climb back up and will die.
Eat It!
You may have lost your appetite a little with all this talk about aphids, but once you cook up those beans you will forget all about it. These are seriously one of the most delicious veggies in your garden. That, plus the fact that they are packed with protein and fiber, means you are going to take on anyone who tries to eat your broad beans before you do!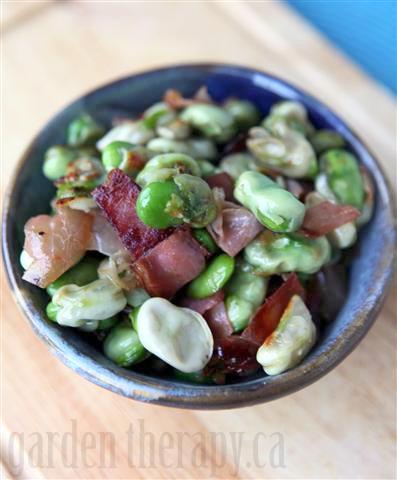 Broad Beans with Pancetta
Shelled broad beans
Chopped pancetta
Olive oil
Salt & fresh ground pepper to taste
Put all of the ingredients into a pan and sauté on medium low until the pancetta is crispy and the beans are bright green with some caramelization on the outside. Now wait for them to cool a little. Really, you are going to burn your mouth! I know it's hard to wait but when they are a bit cooler, sit down and enjoy this as a side dish, as if whatever is beside it can compete. Just eat them. Yummy, right?