Wondering what has been destroying lawns around BC? It's the European Chafer Turf Pest or Chafer Beetle.
This time of year these ugly suckers can be seen mating in the trees at dusk and each one can lay up to 50 eggs in the surrounding lawn. Those eggs turn into grubs (ick) that feed on the roots of grass until they get ripped out and munched on by crows, raccoons, or skunks.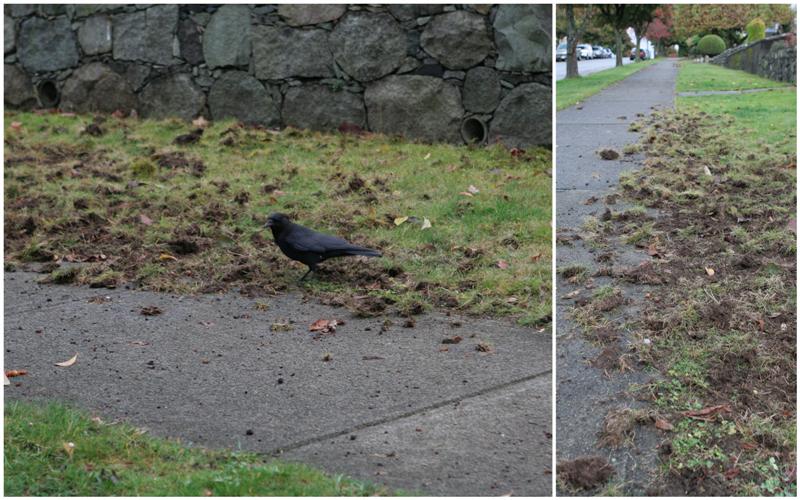 Since this introduced pest has limited natural predators (besides the aforementioned grub-snackers) we are seeing turf around the GVRD is being destroyed in a street-by-street wave all by a beetle no bigger than a penny.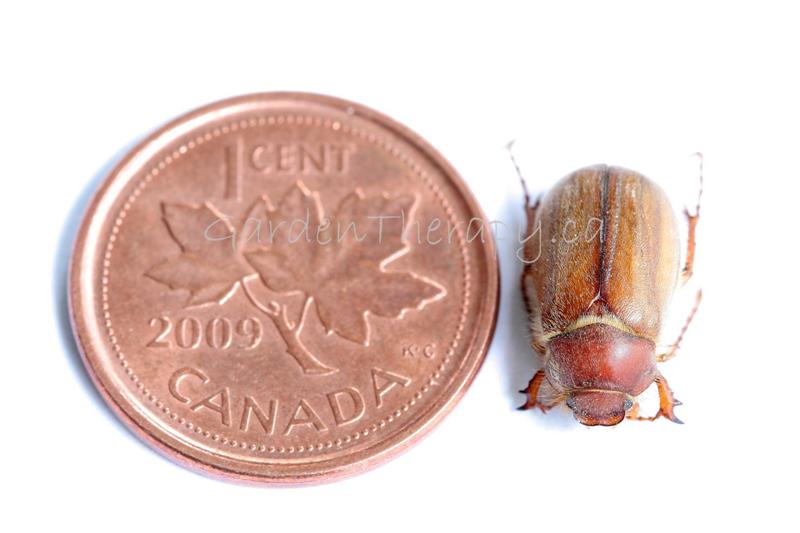 What can you do to about it? In my opinion, replacing and reseeding your lawn every year is futile and expensive – you are really just planting gourmet micro-greens for grubs. Why not take the hint and get rid of that thirsty high-maintenance patch of grass and replace it with a vegetable garden or some ground covers? Here are some lovely ideas of lawn-free landscaping that look better without grass – and never need mowing.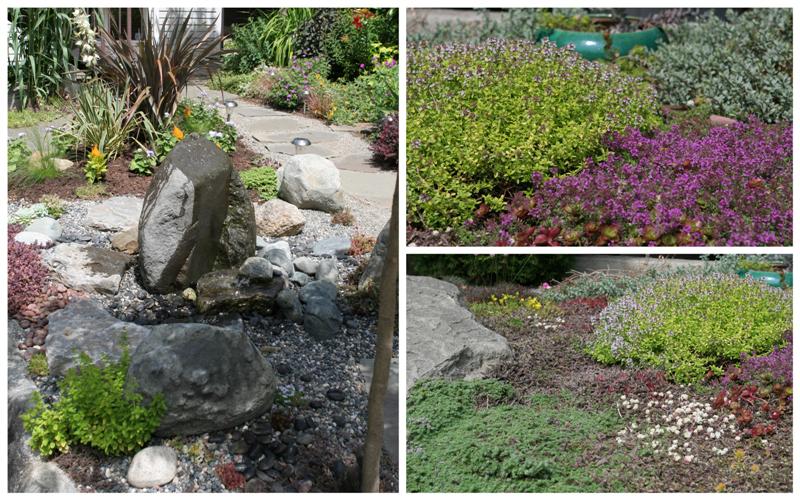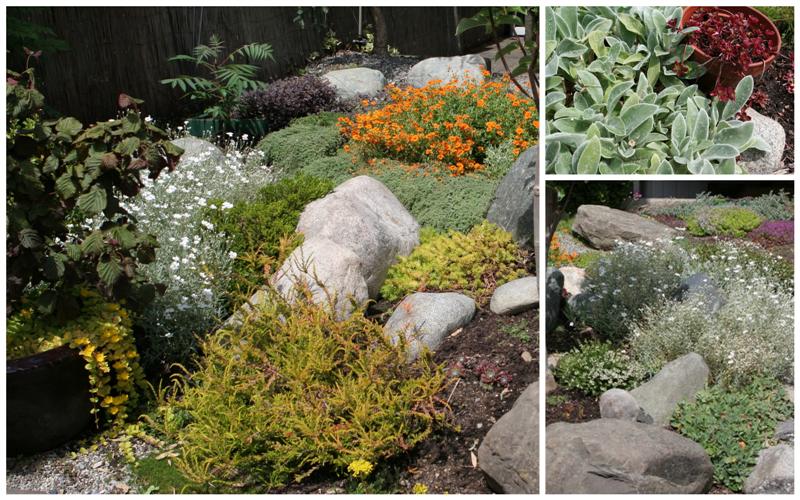 So far my lawn hasn't been too badly damaged but I leave the grass long and full of clover, speedwell, and moss. I think it looks festive with various flowers in bloom and full of bees. And if what lawn I do have can't withstand the grubs in the future, it's just an excuse for more garden. It's a hard thing to say goodbye to an old friend, but if change is forced upon us, perhaps it isn't worth the fight but instead is opportunity for something new. Like a water feature or a heirloom tomato garden or a herb wheel or a rockery or….
If you'd like to learn more about Chafer Beetles then check out the Vancouver Park Board's brochure. And stay tuned because over the next few months I'll be posting more on Chafer Beetles (read: future studio shots of the grubs) as well as ideas on how to deal with our changing landscape.