Chalkboard paint has yet another use! These plant markers made from wooden paint stir sticks and chalkboard paint make for simple, decorative chalkboard paint plant markers. The label won't wash away after one rain shower, although it's best not to use these as outdoor plant labels for the long term as the rain will get them eventually. Instead, consider using these as gift tags for potted plants or to label indoor herb gardens. I also find these quite handy when starting seeds in a greenhouse or indoors. Once the seeds have sprouted I no longer need the label so it can be wiped and reused!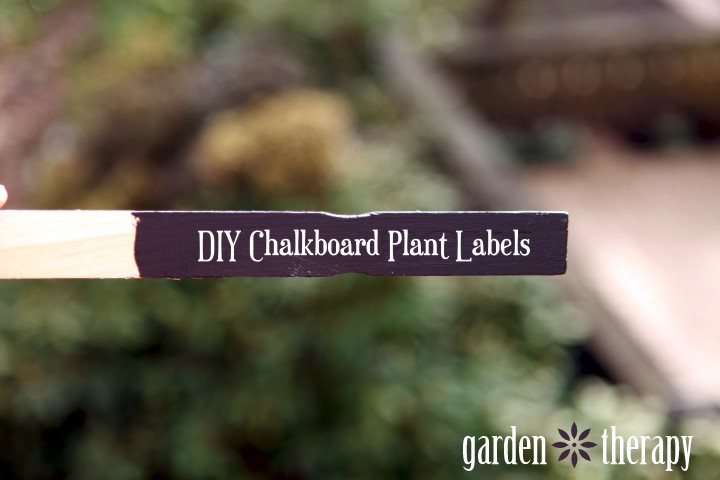 Update: Have you seen chalk pens? As soon as I found them I just had to try them with these labels. They write more smoothly than chalk and only come off by wiping the chalk paint with a wet cloth. They work perfectly outside in the garden to mark rows and they won't wash away in the rain. When you are ready to reuse the labels, simple use a wet cloth to wipe off the chalk pen and allow to dry before writing a new label. Oh, and they come in every color of the rainbow! Get chalk pens here (affiliate).
Materials
Chalkboard paint
Wooden paint stir sticks
Masking tape (optional)
Foam paint brush or mini roller
Chalk
Make it!
Shake, stir, or mix your chalkboard paint thoroughly. Hey, if you use one of your wooden stir sticks you are already making plant markers!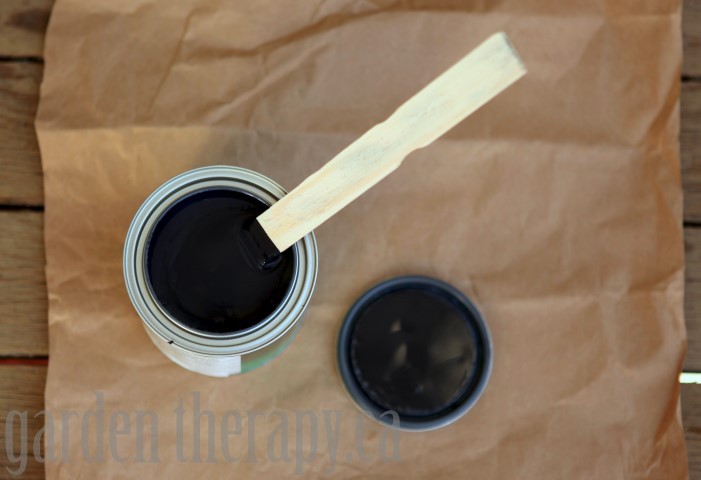 Use the masking tape to mask off a clean line where you want the painted tip to end.
Or if you prefer a more free-form style, simply dip the stick into the paint, then use the foam brush or roller to even it out and remove the excess.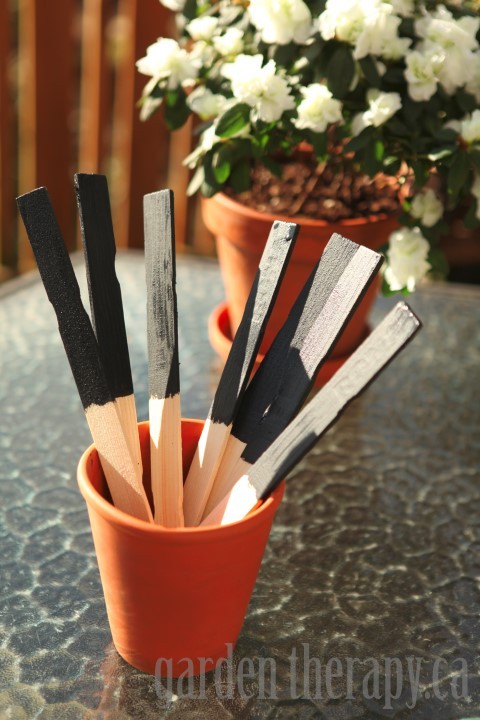 Allow to dry by standing in a pot or container for 12 hours. Once dry, you can prep the surface by scribbling with chalk and then wiping it off. You are now ready to label up your plants and add these to the garden!