Cotija and Corn Tacos with Lime and Mango
Active/Total Time 25 min.  Makes 12 Tacos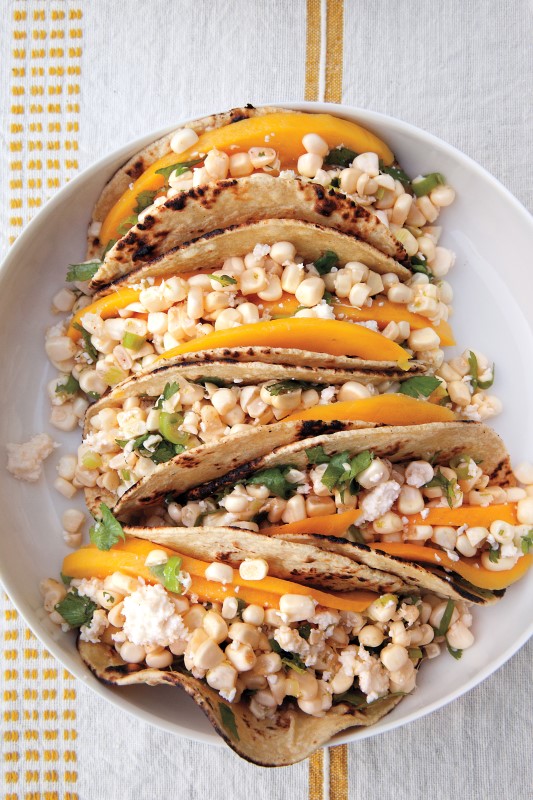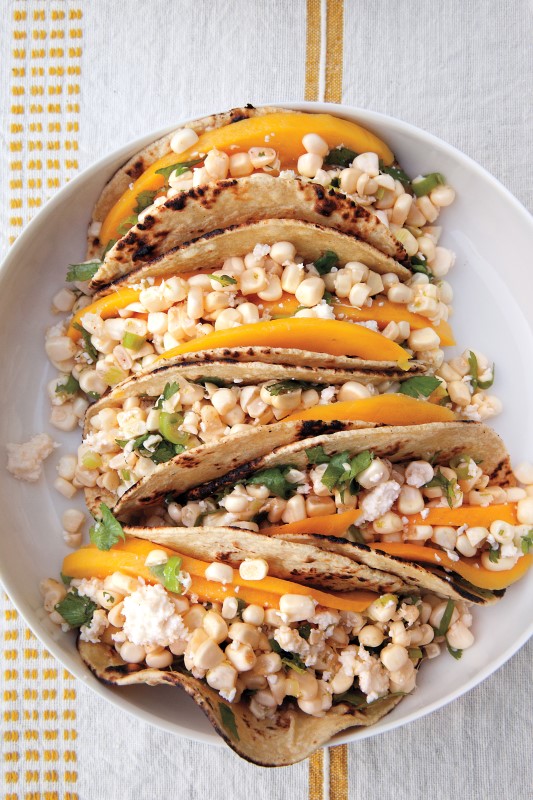 The corn salad that fills these tacos makes a great side dish as well. If you are averse to raw corn, you can always blanch the kernels in boiling water for one minute before proceeding with the recipe.
2¾ cups fresh corn kernels (from 4 ears)
3 ounces cotija or mild feta cheese, crumbled(⅔ cup)
2 teaspoons finely grated lime zest (from 3 to 4 limes)
2½ tablespoons fresh lime juice (from 3 limes)
2 tablespoons extra-virgin olive oil
¼ teaspoon cayenne pepper
¼ cup coarsely chopped cilantro leaves (from 1 bunch)
¼ cup thinly sliced scallions (from 2 scallions)
Coarse salt
12 corn tortillas
2 ripe mangos, peeled, halved, pit removed, and sliced into long, thin pieces
Lime wedges, for serving
Combine corn, cotija, lime zest, lime juice, oil, cayenne, cilantro, and scallions in a bowl. Season with salt.
Toast tortillas individually over a gas burner, or spread in a single layer on a baking sheet and broil, turning once to char both sides. Fill with mango slices and corn salad. Serve with lime wedges for squeezing.
Photographs by Katherine Wolkoff. Courtesy of Martha Stewart Living. Copyright © 2013.