For a plant nerd like me, there is only one word that comes to mind to describe the character topiaries at Disney World.
Magical.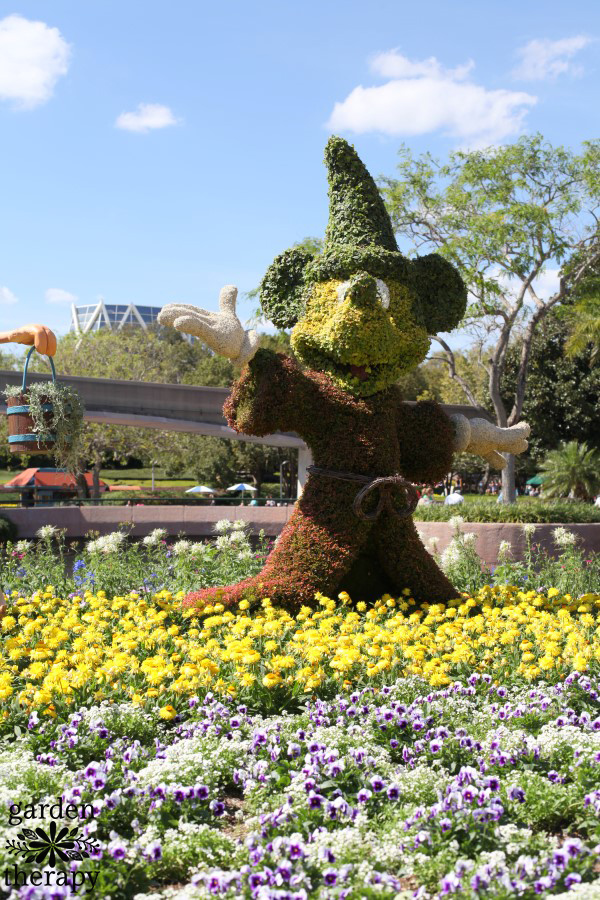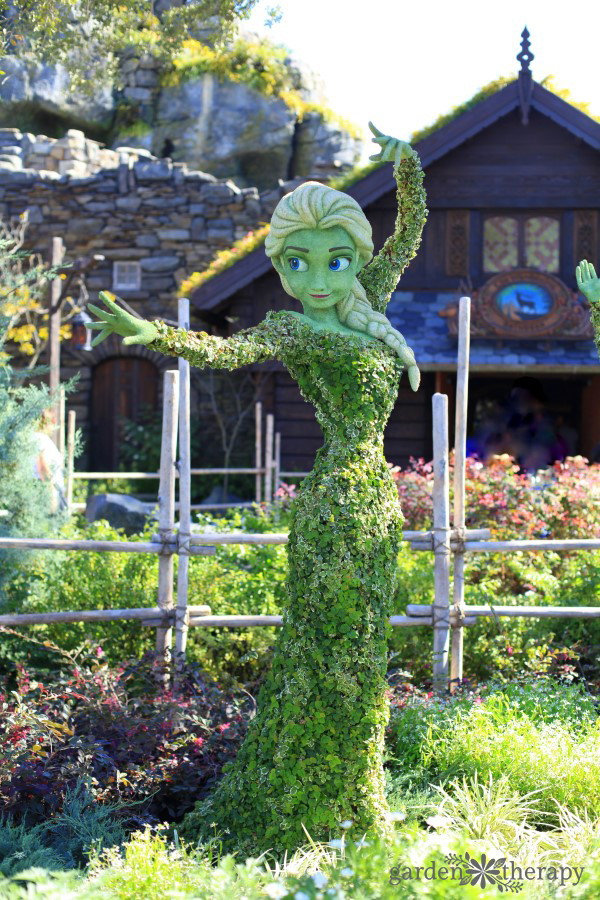 This West Coast Canadian girl was suitably impressed by the whimsical flora that serves as decoration at Epcot. The color and form of Disney topiaries are so realistic that you would think they were fantasy. But, it's not an illusion. The horticulturists at Disney work hard to make these realistic characters come alive with live plants and a great deal of artistry.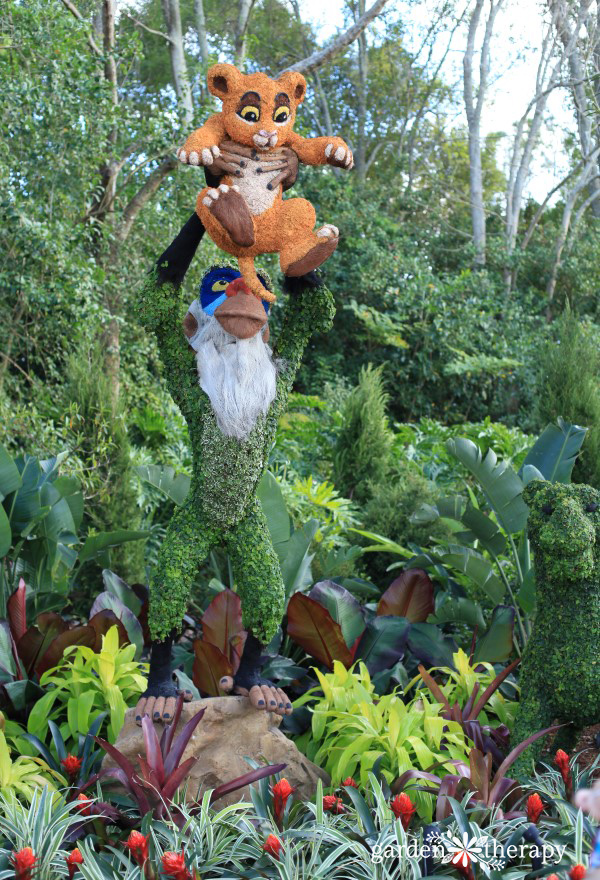 I was at the Epcot International Flower and Garden Festival for the opening weekend to speak about some of the projects in my book, Garden Made. One day between talks, I stopped to watch a film on how the topiaries are made at Disney.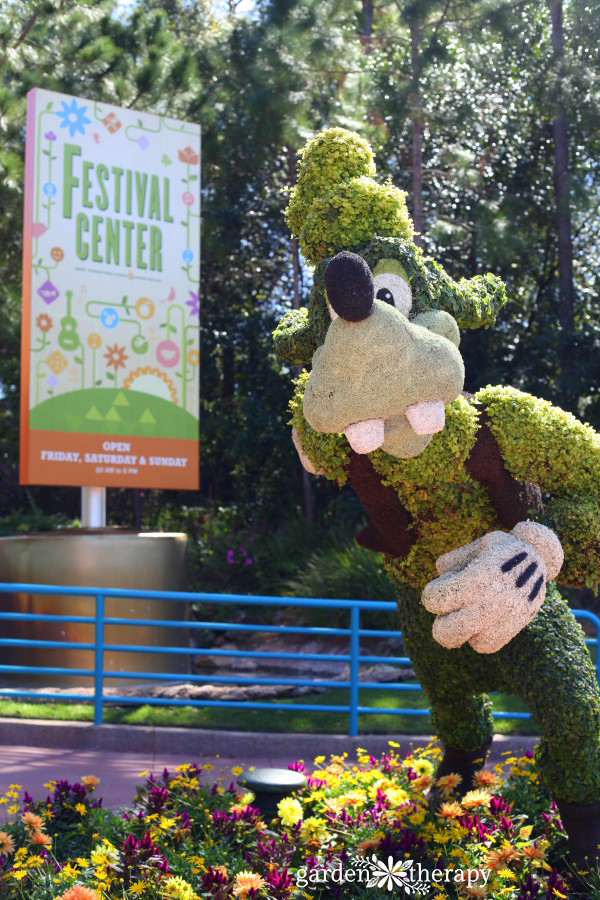 For each character, a steel frame is custom made to the specifications of the artists. The frame is then stuffed with sphagnum moss (which is commonly used for wreaths and hanging baskets). The moss is soaked and then the plants are added. The plants are added as plugs and pinned onto the frame to hold them in place.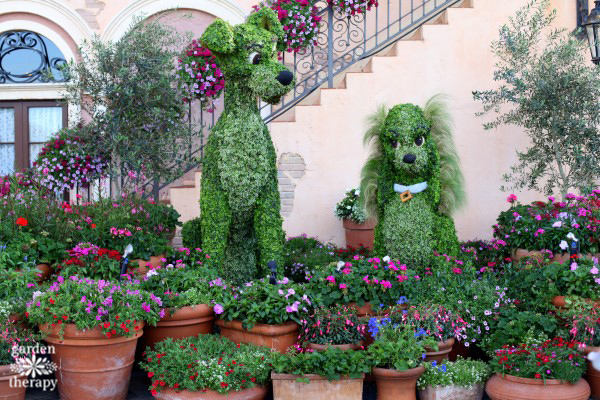 For most of the characters, the majority of the topiary was covered in creeping fig (Ficus pumila). These vines are easy to attach to the structure with florist pins and they stay true to size. You can see that Rabbit is a mix of both green and variegated creeping fig.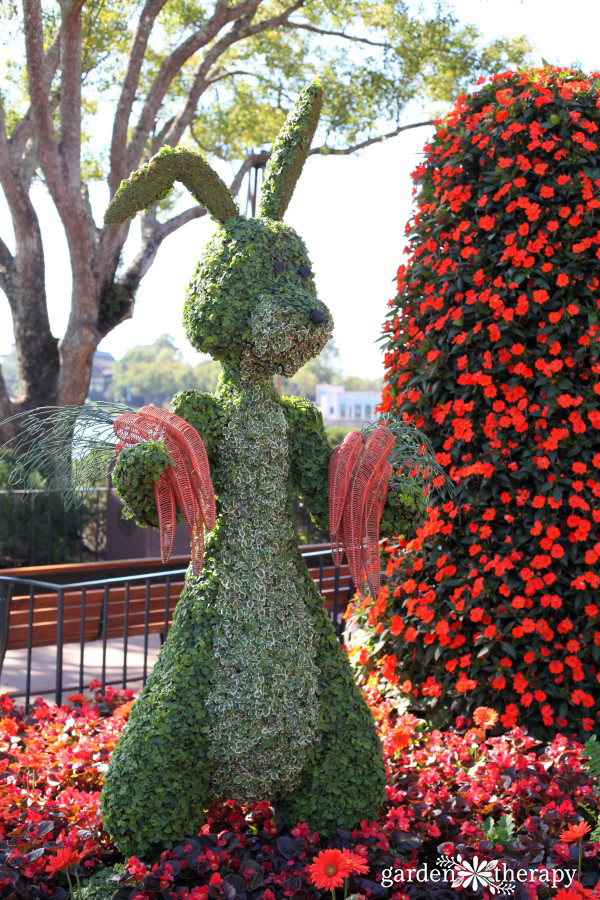 Disney uses a variety of other decorative plants to adorn and shape the characters, from grasses to epiphytes.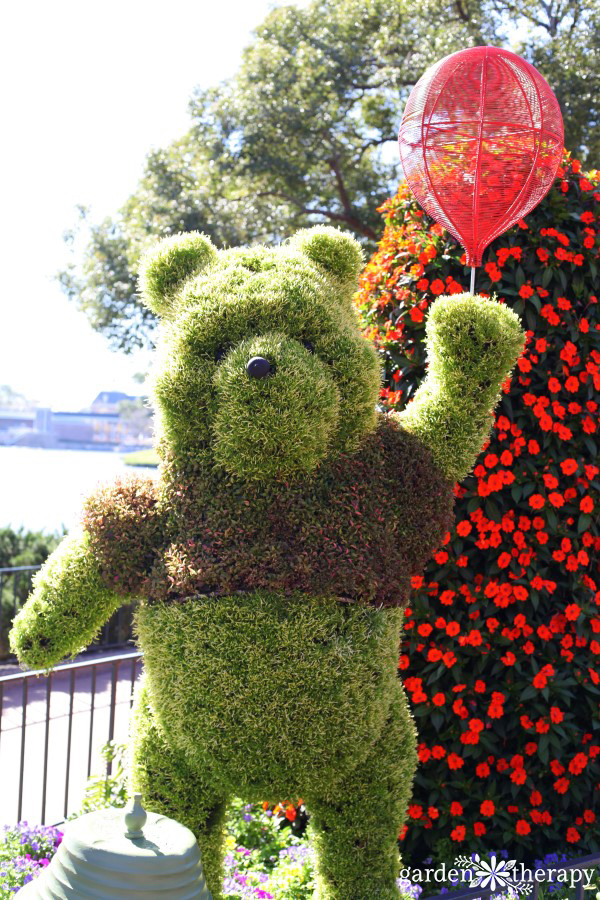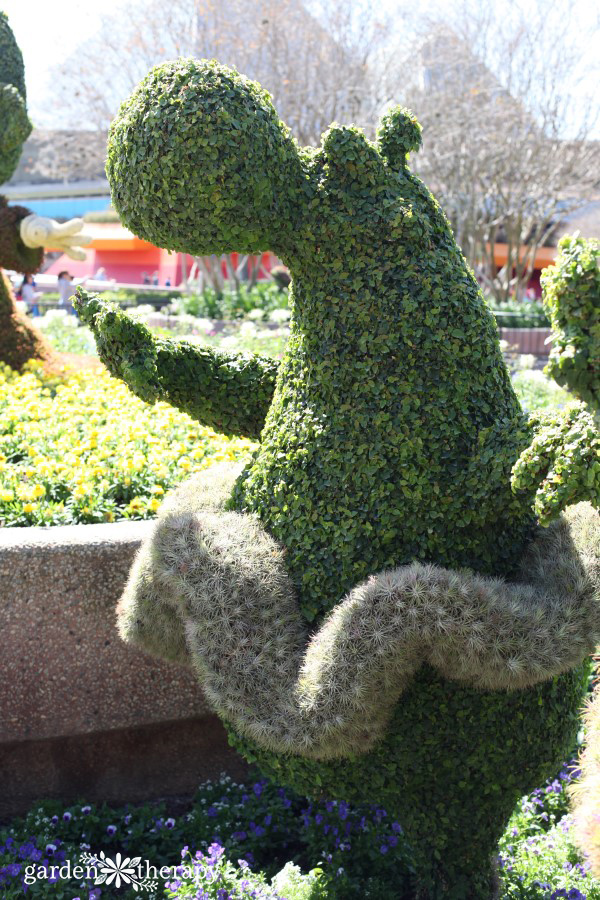 Check out those air plants!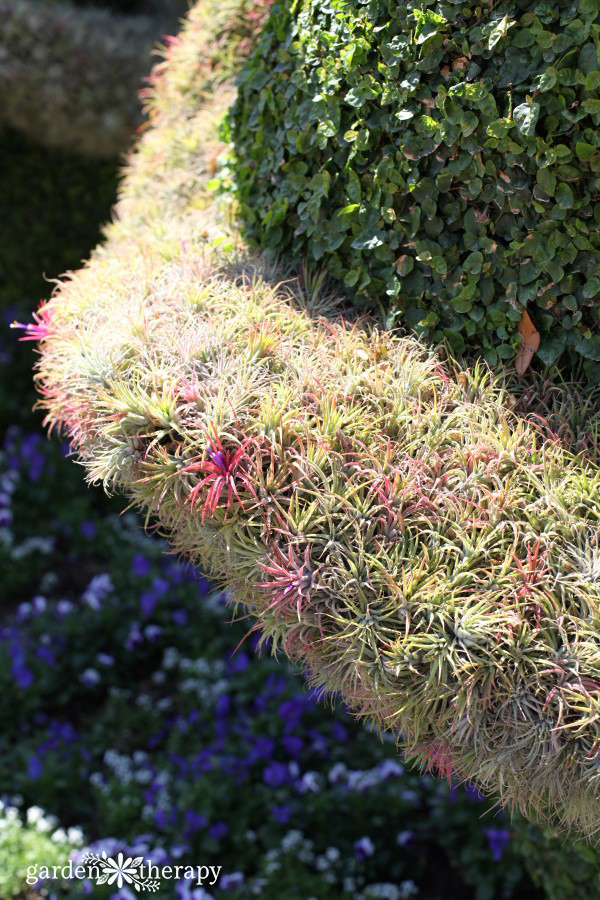 These were some that I spotted often:
Air Plants (Tillandsia)
Black Mondo Grass (Ophiopogon planiscapus)
Various succulents
Liriope
Begonia
Alternanthera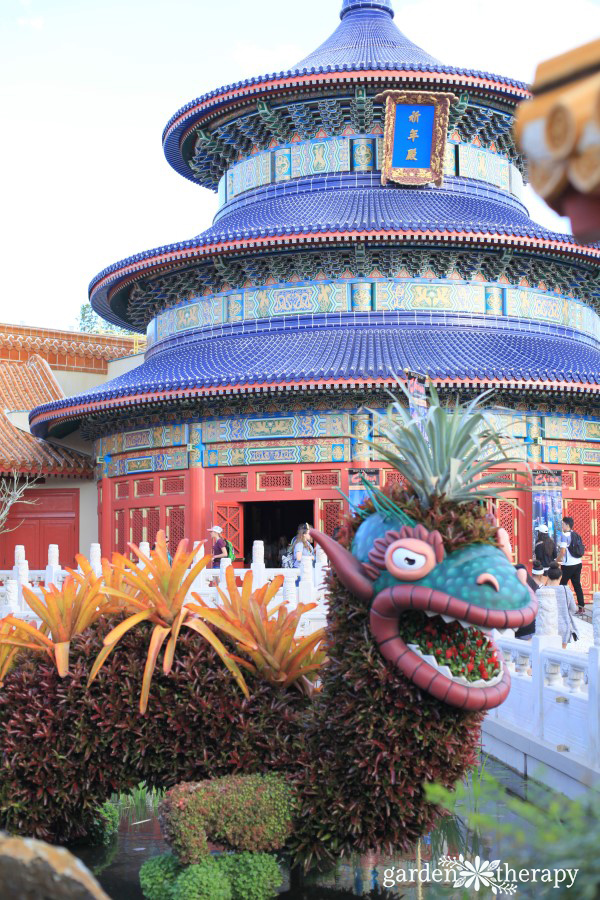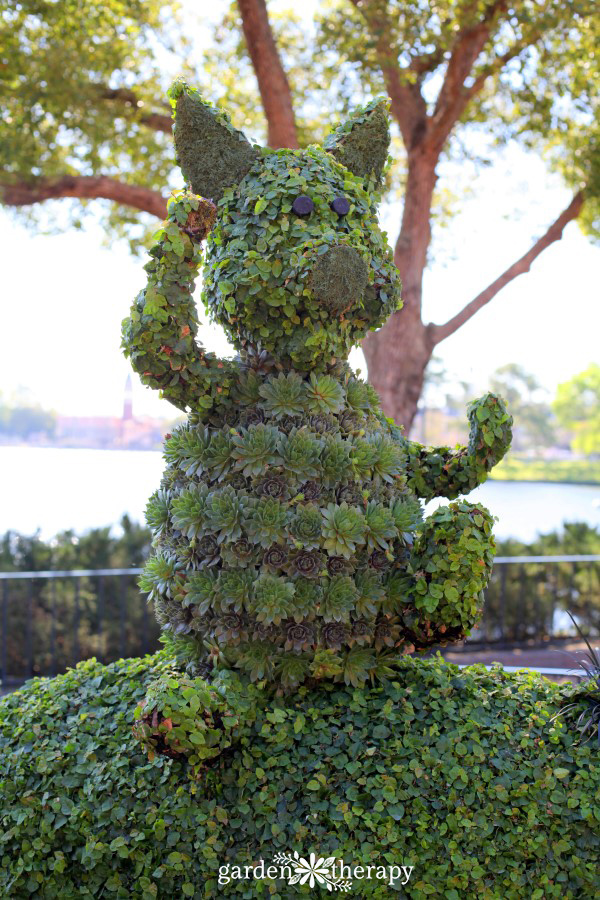 As I was there on the opening weekend of the festival, I saw the topiaries at their big reveal. I'm certain that a lot of pruning, watering, and patching will be needed over the course of the festival.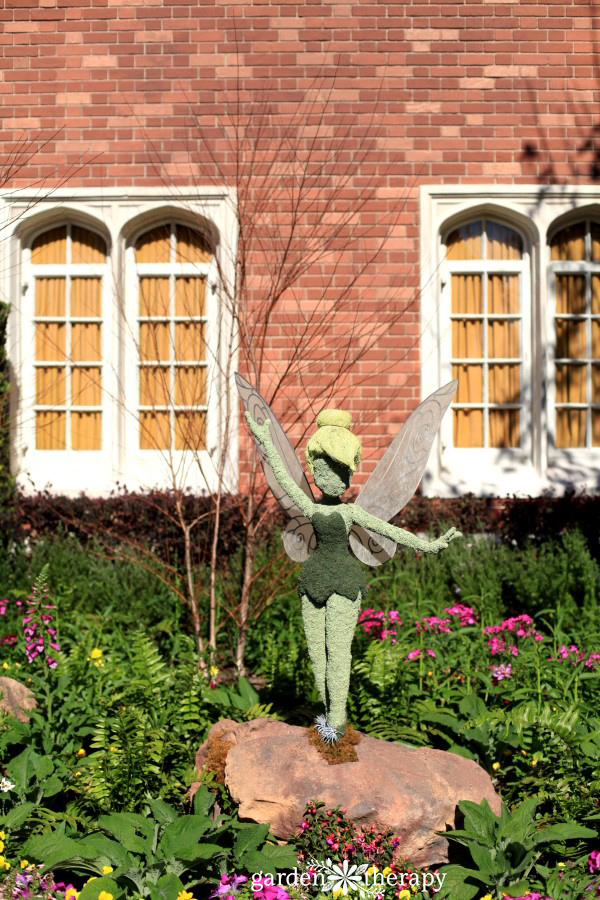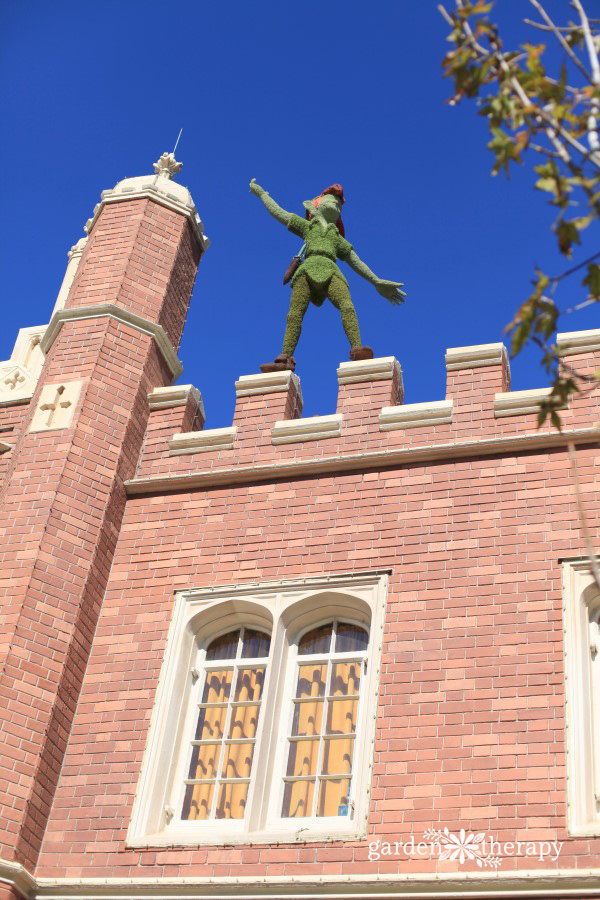 I wonder how they water Peter Pan all the way up there!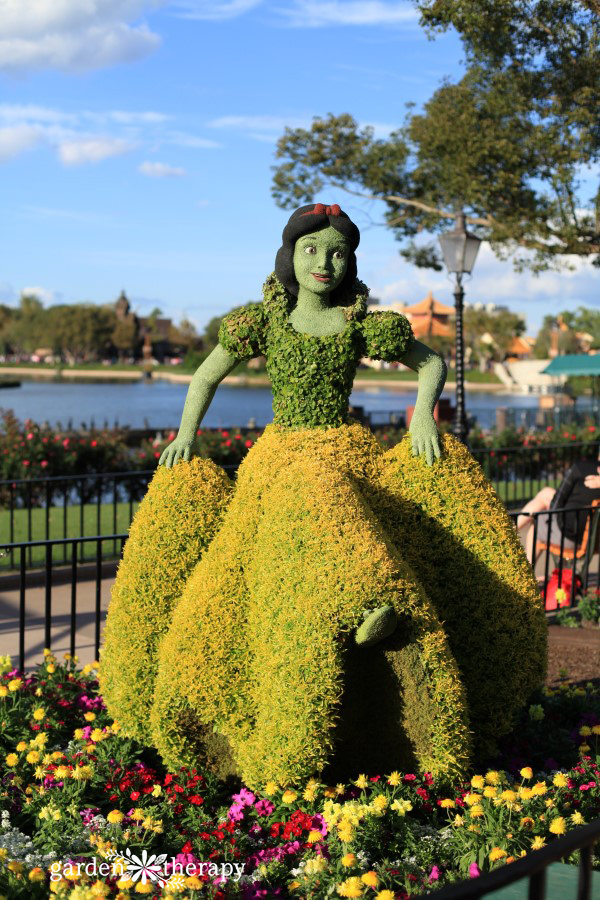 At night, lights transformed the topiaries into colorful sculptures.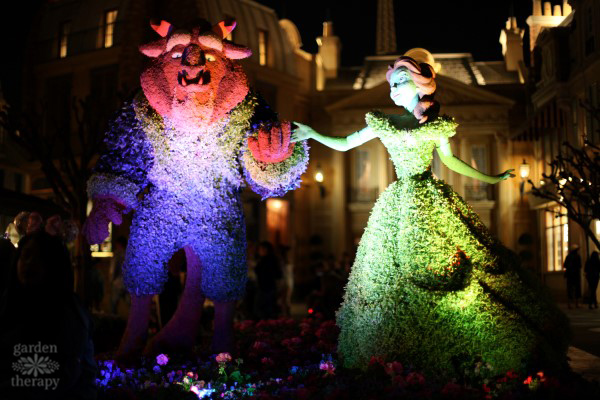 I did see some miniature topiary starter kits that were available to take home. They had a variety of 12″ wire-framed characters stuffed with moss and started with one plug. I wanted to bring one home but it wouldn't have been allowed over the border. I will certainly be testing some topiaries this year and will share the results as they fill in.
If you get a chance to visit, the Epcot International Flower and Garden Festival is on from March to May. Clearly, it has something for everyone.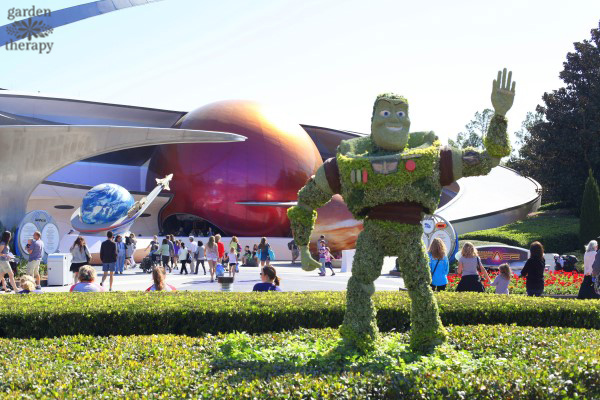 I hope to see you again soon, Buzz!