Outdoor lighting brings a whole new perspective to the garden. Weekend Project #39 shows you how to make a DIY outdoor lamp from only two found materials.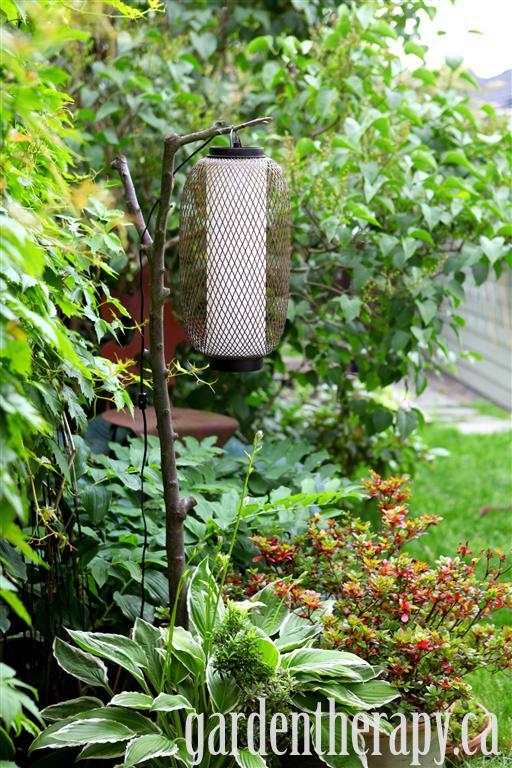 I'm convinced that I'm part squirrel. As I go about my daily life I gather treasures that I find and add them to the stockpile of goodies that are spread throughout my home and garden. When I see a beautiful seed head or a fixture from an old house, the urge to collect and store these beauties is overwhelming. I've learned to just give in to it and create space in my life for collected items.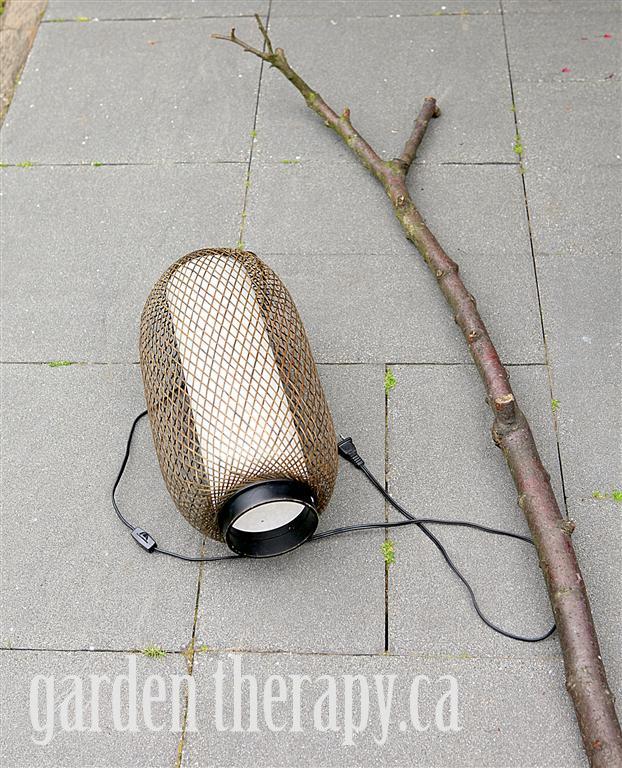 Every once and a while a few of the things collected are magically turned into the latest great project. This outdoor lamp is a perfect example. The pendant fixture was found for a whopping $5 at Habitat for Humanity's ReStore and has been holding a spot in the garage waiting for a new purpose. A few months later I was pruning my plum tree and a large branch with a nearly 90 degree angle at the top gave me a light bulb moment – it is the perfect stand to turn my pendant into a floor lamp for the garden.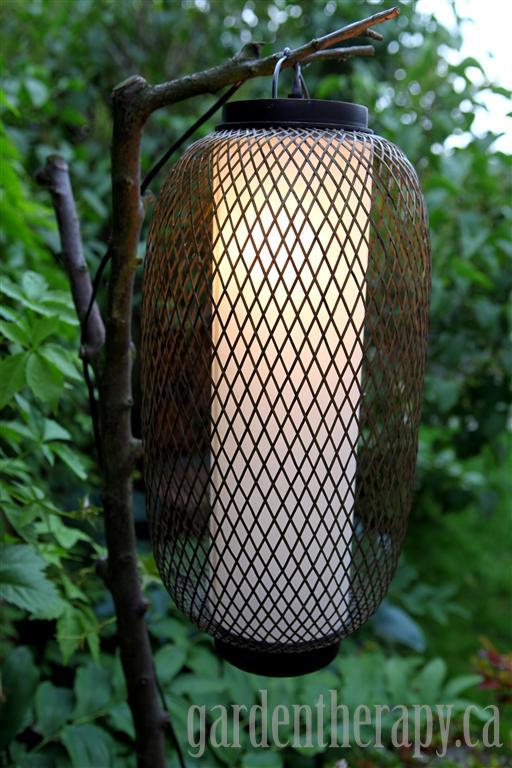 To do this project yourself you simply need to go hunting. Find a pendant fixture you love and look for the branch to hang it.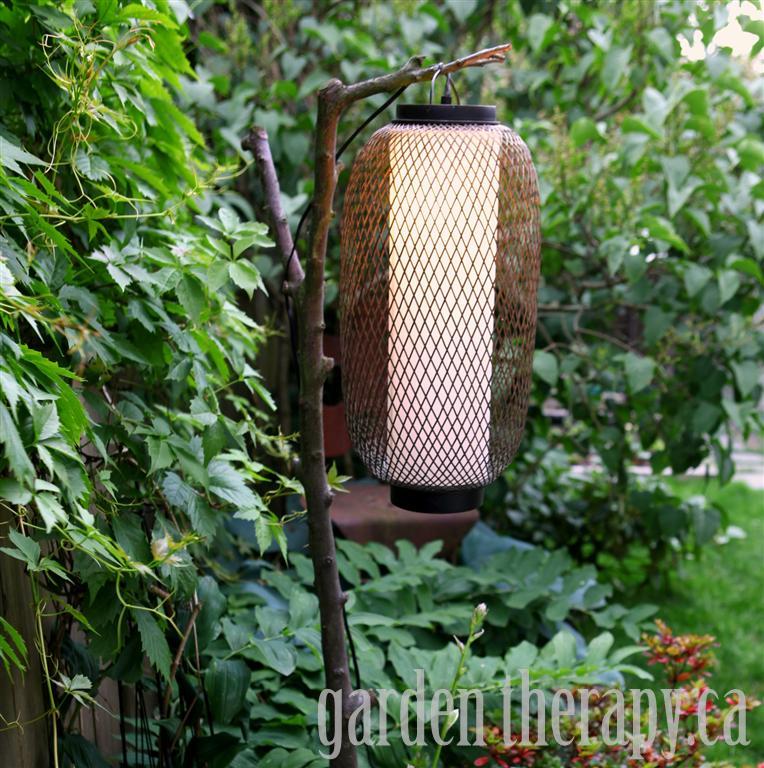 To mount the lamp in the garden, dig an 18″ deep hold and sink the end of the branch into it. Back fill the hole with soil then commit the gravest of sins when dealing with garden beds: pack down the soil. Water the hole to fill in any gaps and your lamp base should be secure.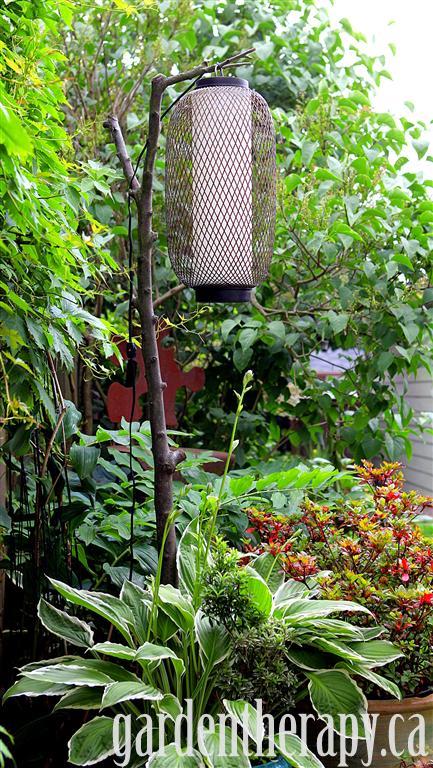 My lamp hangs on the branch when it's clear out but comes in for the rain (bonus points for anyone who converts the pendant lamp to solar power and creates a weather proof design). Power cord or not, I'm pleased with how my lamp turned out and happy that two found treasures now have a new life.