How does your garden grow? Is it bursting with veggies or a peaceful retreat? I love a bubbling fountain, the shade of a maple, and salads filled with backyard harvests. Yet none of those garden delights holds a candle to flowers. That's why I love this quote from Ralph Waldo Emerson: "the earth laughs in flowers." The joyful bursts of color that dot a wild meadow or road side field, the little pin head flower blooms that are hidden throughout parks and playgrounds, the luscious blooms that grow vigorous through urban, suburban, and country gardens. It's all a reminder to have a little fun and enjoy life.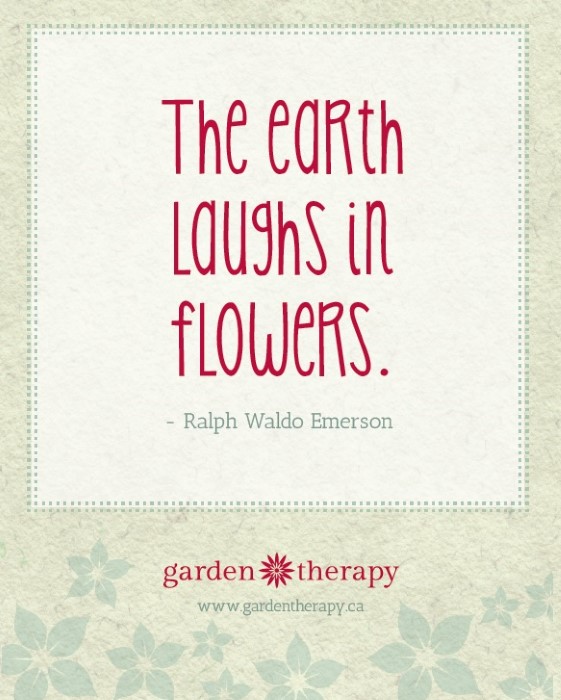 Your walls may be full from all the free printables that I have been putting up here on Garden Therapy. I have them in my office space, brightening up the room and reminding me why I garden. And when I'm deep into writing and have drifted off to a different reality, they remind me to get back outside and dig a little in the soil, maybe plant some flowers, or at the very least stop to smell them.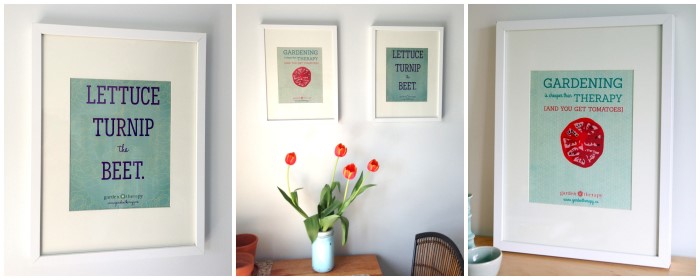 Nonetheless, you will want to find some room for this famous Ralph Waldo Emerson quote. Just click these links and the full-size image will open up for you. Save it to your computer and print / hang or set it as your mobile wallpaper.
 The Earth Laughs in Flowers Printable 8×10