Sweeten Up With These Easy Infused Sugar Recipes
Infused sugar smells divine, tastes decadent, and makes a beautiful gift. I love baking, and adding fragrant sugar to the tops of cookies, cakes, and breads creates a sweet crunch that is to die for! Infused sugar also goes well with tea time. It adds a subtle hint of the herbs or spice to tea, but also makes for a gorgeous presentation when entertaining guests. Since I started making infused sugar and found it to me such a simple project with great results, I have been testing all sorts of combinations of flavors around the kitchen. I pulled together some of the ones that worked best in this article on my eBay blog.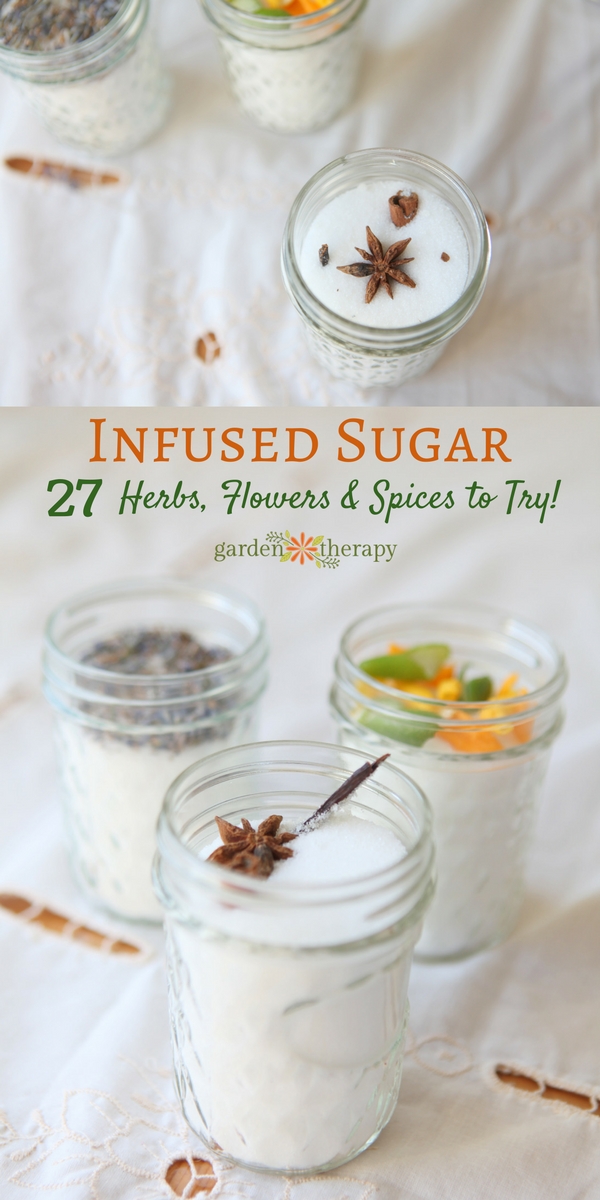 There are some common ideas there but also some pretty quirky ones! I wonder how you could use chili banana sugar in your home?
You can also whip up a batch of infused sugar quickly for a pretty homemade gift idea. Just add some herbs, flowers, and/ or spices  with the sugar into a Mason jar and pop on a pretty label. It's a nice way to tell someone that you are sweet on them.
Here are three of my favorites:
Vanilla Spice,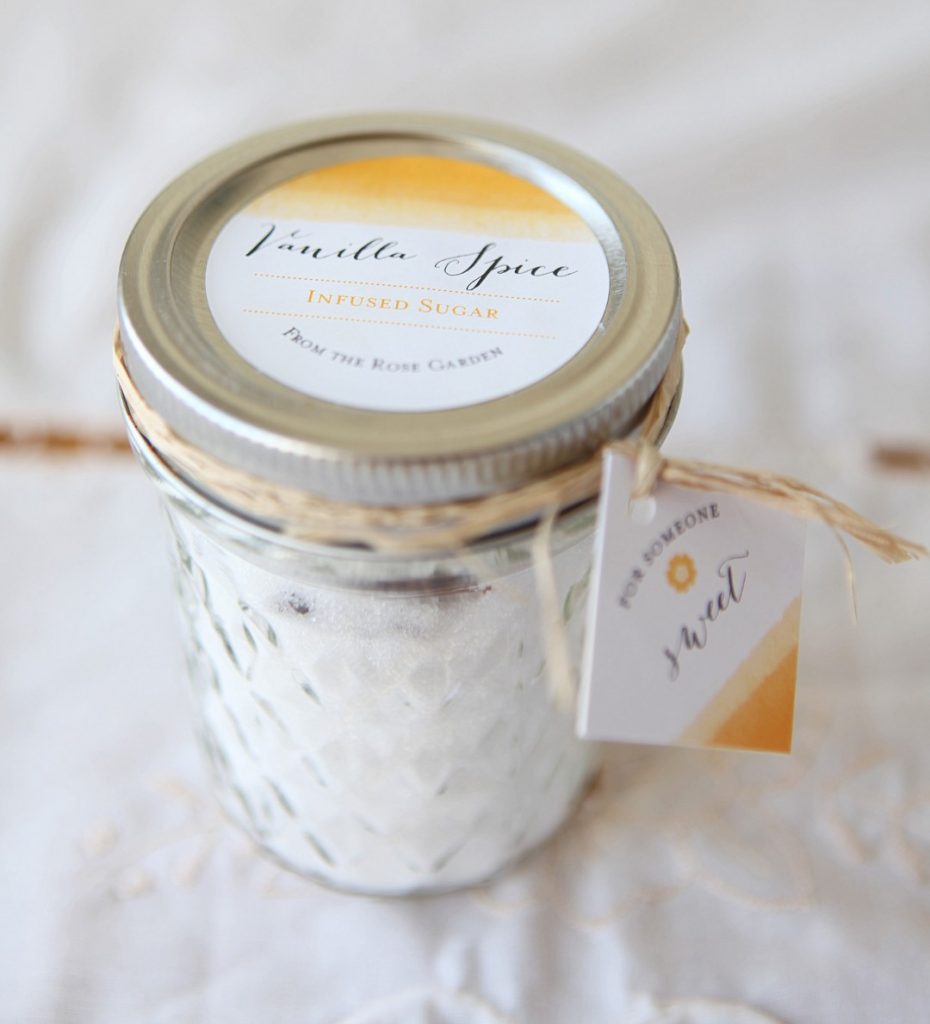 Lavender,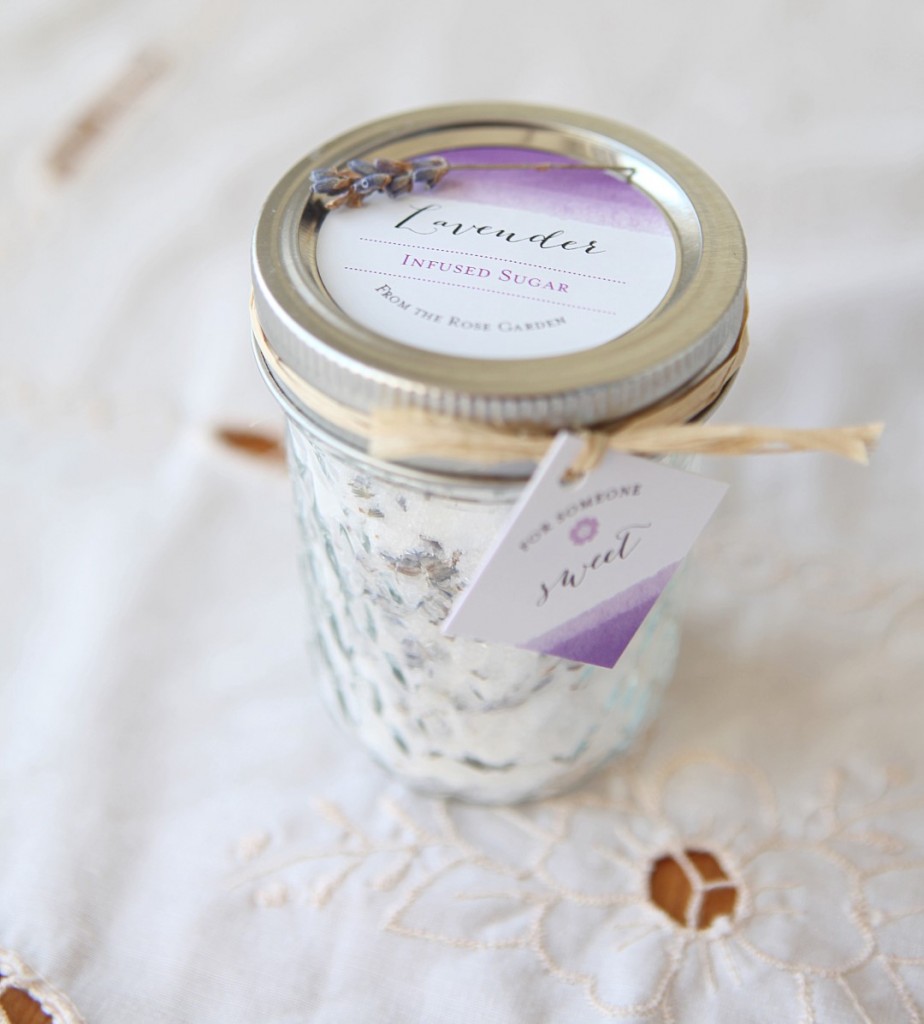 and Citrus.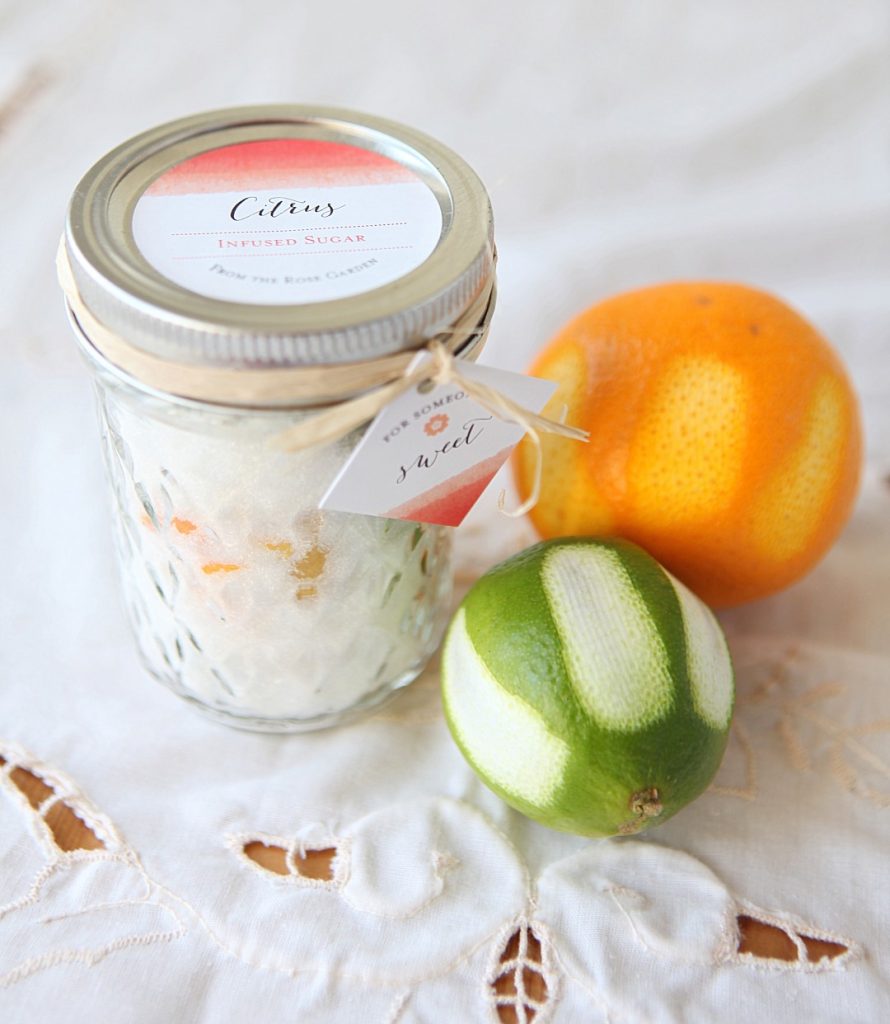 See how to do it: 
To make your own infused sugar simply add your herbs, spices, flowers, or fruit to a mason jar, cover with sugar, and shake it up. Lid the jar and set it aside in a cool dark place for a few weeks before checking to see if it has the flavor concentration you like. When you are happy with it, strain out the sugar, discard the herbs etc., and re-seal the sugar in the jar.
What about the cool labels? Well you can find those on my Evermine blog post: infused sugar recipes.