There are plenty of common foods we eat all the time that are yummy and beneficial to chickens too. Integrating various foods into your flock's diet helps give them balanced nutrition and keep them healthy, plus feeding hens your food scraps that would otherwise go in the garbage saves money and reduces food waste.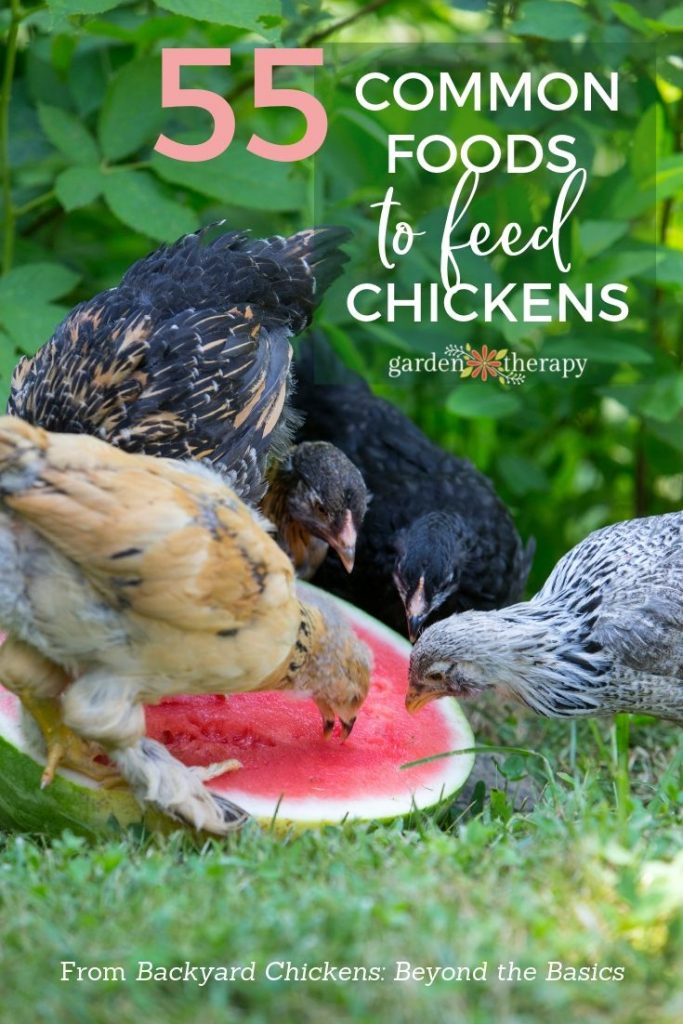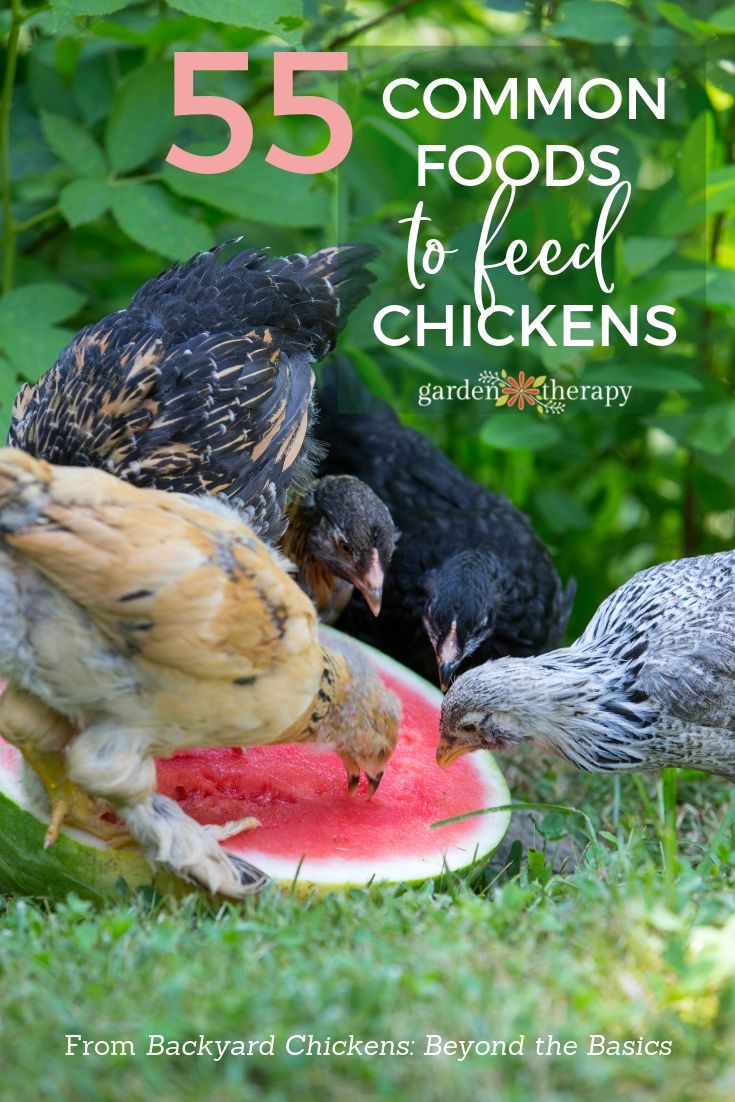 Pam Freeman, author of the fabulous book Backyard Chickens: Beyond the Basics has shared her list of common human foods that are good for hens as well. Reach for any of these easily attainable foods the next time your chickens are feeling, well, peckish.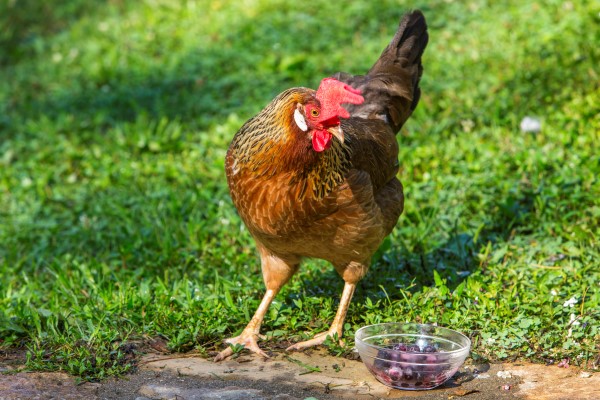 Common Foods That Can Be Eaten and Enjoyed by Your Flock
By Pam Freeman
This hen-tested list contains foods that are safe, healthy, and enjoyable for chickens to eat.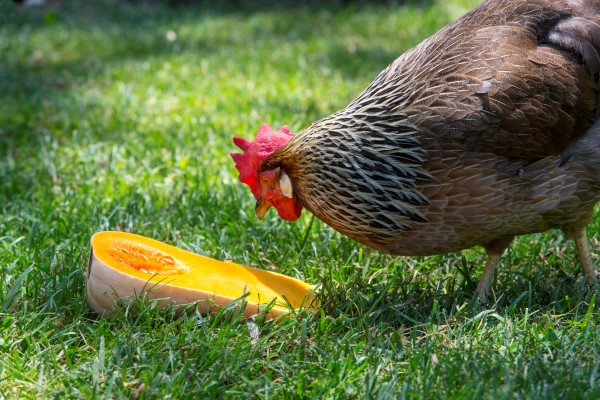 Apples (it's true that the seeds contain cyanide, but not in sufficient amounts to kill.)
Apricots
Asparagus (limit the amount; it can taint the taste of eggs.)
Bananas (do not feed the peels.)
Beets (plus greens)
Blackberries
Blueberries
Bread (try to offer healthy bread to give your chickens for the biggest bang for their buck.)
Broccoli
Brussels Sprouts
Cabbage
Cantaloupe
Carrots (plus greens)
Cereal (try to avoid sugary cereals, though.)
Cherries
Collard Greens
Corn (most chickens especially love corn on the cob.)
Cranberries
Cucumbers
Eggs (hard-boiled eggs are yummy. Warm scrambled eggs are perfect on a cold morning.)
Fish
Garlic
Grains and Seeds (sunflower seeds can be given with or without the shell. You can purchase black oil sunflower seeds in bulk in the wild birdseed section of the store.)
Grapes (you can even cut grapes in half for chicks.)
Grits
Honeydew melons
Kale
Lettuce
Meat (you can also give your flock the bones and they will pick them clean.)
Nuts (avoid salted, seasoned, and sugared nuts.)
Oats (cooked or raw oats are fair game.)
Parsnips
Pasta
Peaches
Pears
Peas
Plums
Pomegranate
Popcorn (leftover movie theater popcorn is great. Refill your bag as you leave the movie and make sure not to add butter or salt.)
Potatoes (cooked)
Pumpkins
Radishes (including greens)
Raisins
Rice
Seafood
Seeds
Spinach (feed sparingly as too much can interfere with calcium absorption.)
Sprouted seeds
Squash
Sweet potatoes
Tomatoes (do not feed green tomatoes, leaves, or vines.)
Turnips
Watermelon
Yogurt (watch the flavors though. Try to stick with plain or natural flavors like strawberry, banana, or blueberry.)
Zucchini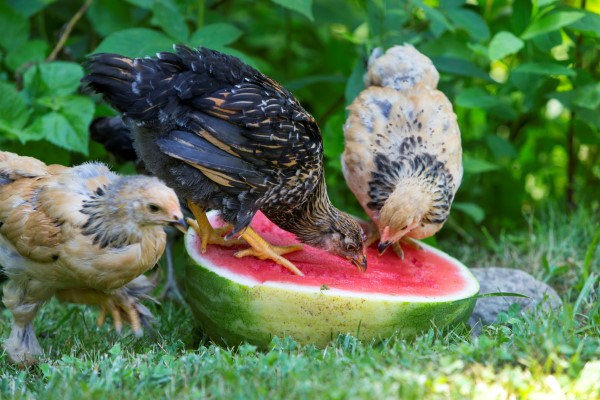 Want to learn more about feeding hens the nutrition they need? Find out about herbs for hens.
Reprinted with permission from Backyard Chickens: Beyond the Basics by Pam Freeman © 2017. Published by Voyageur Press. Photography courtesy of Voyageur Press.
About the Author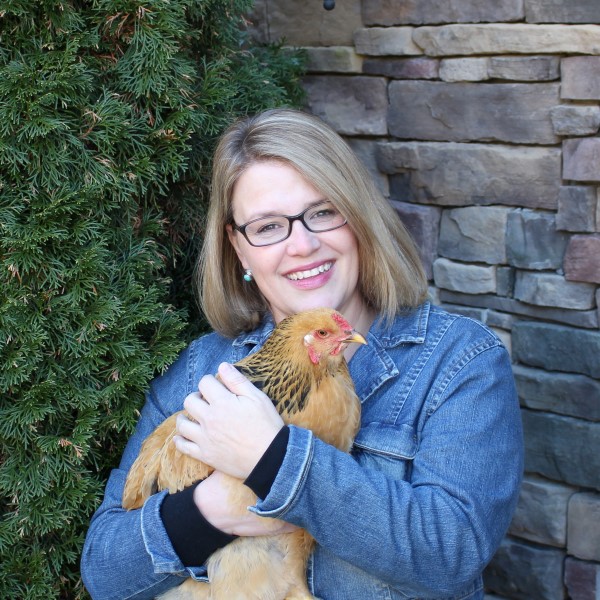 Pam Freeman is the editor for both Backyard Poultry magazine and Countryside magazine. Her first book, Backyard Chickens: Beyond the Basics, is full of lessons for expanding your flock, keeping a rooster, understanding chicken behavior, adjusting for the seasons, keeping your chickens healthy, and more.