Just in time for the holidays Carolyn Herriot is back to share with us a tantalizing recipe straight from her book, The Zero-Mile Diet Cookbook: Seasonal Recipes for Delicious Homegrown Food (Harbour Publishing).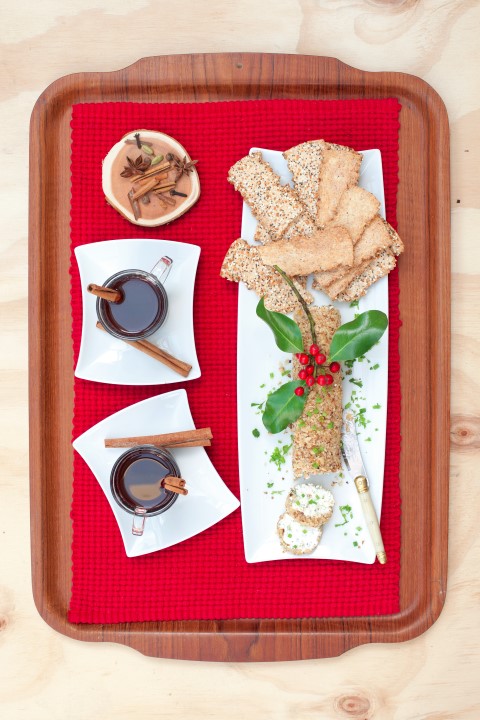 Place this festive yule log on a handsome platter, decorate it with a sprig of holly and serve with assorted crackers and mulled spice wine.
Ingredients
4 oz (112 gr) cream cheese, softened
4 oz (112 gr) soft goat's cheese, plain
1 Tbsp (15 mL) dried fines herbs (choose from tarragon, chervil, chives, parsley or sweet marjoram)
½ cup (125 mL), hazelnuts, almonds or walnuts, lightly toasted and finely chopped
 Directions
In a small bowl, blend the cheeses and herbs together. Cover and refrigerate to allow the flavours to meld and to make it easier to handle.
To toast nuts
Preheat the oven to 300F (150C). Spread the nuts on a baking sheet and place in the oven for 10 to 15 minutes or until lightly browned. Shake the pan every 5 minutes to turn the nuts for even roasting. TIP: Use a timer. It's easy to forget them!
Shape the chilled cheese into a log shape. Spread the finely chopped nuts out on a board, and roll the log over them until evenly coated on all sides.
 Makes 8 to 10 servings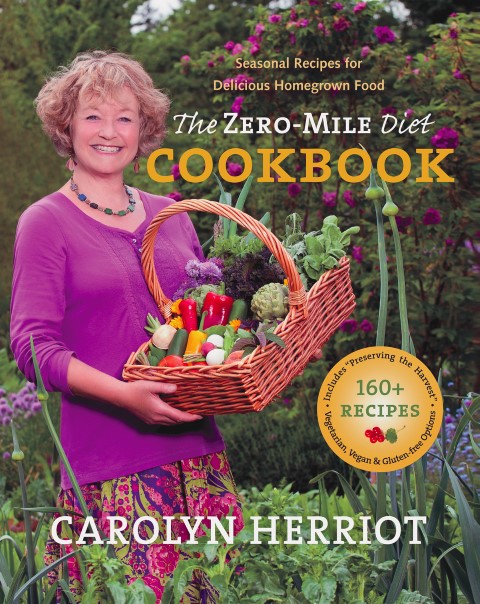 With 150 recipes like Fennel, Chard and Goat Cheese Pie, Fresh Mint Tabouleh and Fresh Raspberry Cordial, discover simple yet satisfying ways to enjoy vibrant vegetables, flavourful herbs and fabulous fruits that have been grown in your own garden in The Zero-Mile Diet Cookbook (Harbour Publishing). A comprehensive chapter on food preservation drying, canning, pickling, freezing and fermenting will ensure you have these great ingredients around come the chilly but festive months of winter.