It's always wonderful when we can share diverse perspectives on garden projects and crafts beyond what can be found in my home garden. Different climates bring on new ideas and today I'm just so pleased to have a guest post from Southern California gardener, crafter, cook, and mamma, Nadia Ameri from Love, Live and Garden.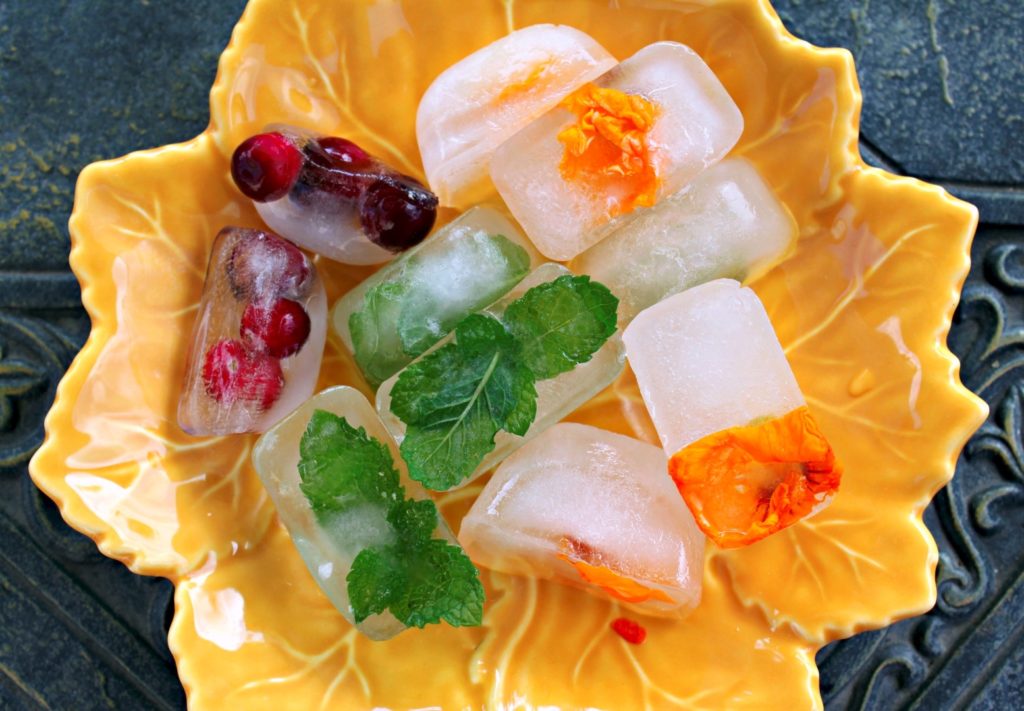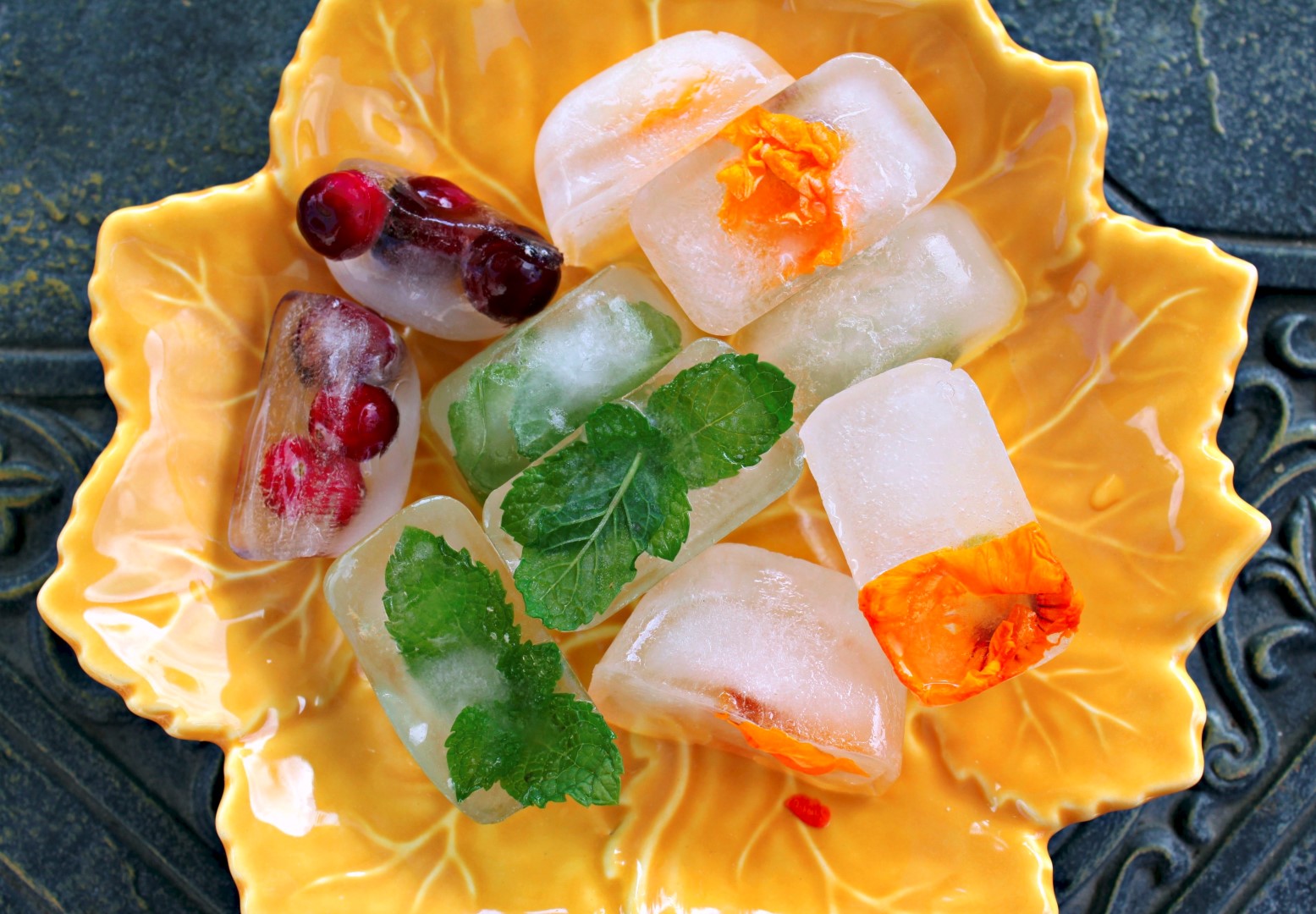 At my house, the beverage of choice is water. Of course, I wouldn't have that any other way. Being a person who likes to dress up everything with natural elements from my garden like flowers, fruits and leaves, I usually dress up our beverage of choice also. I really enjoy making these garden inspired ice cubes that make plain water a total sensory experience. Let me show you how I make them.
These ice cubes are super easy to make and can be made ahead of time for use at a later date. You can really play around with the recipes for them. I typically make different ice cubes for each season: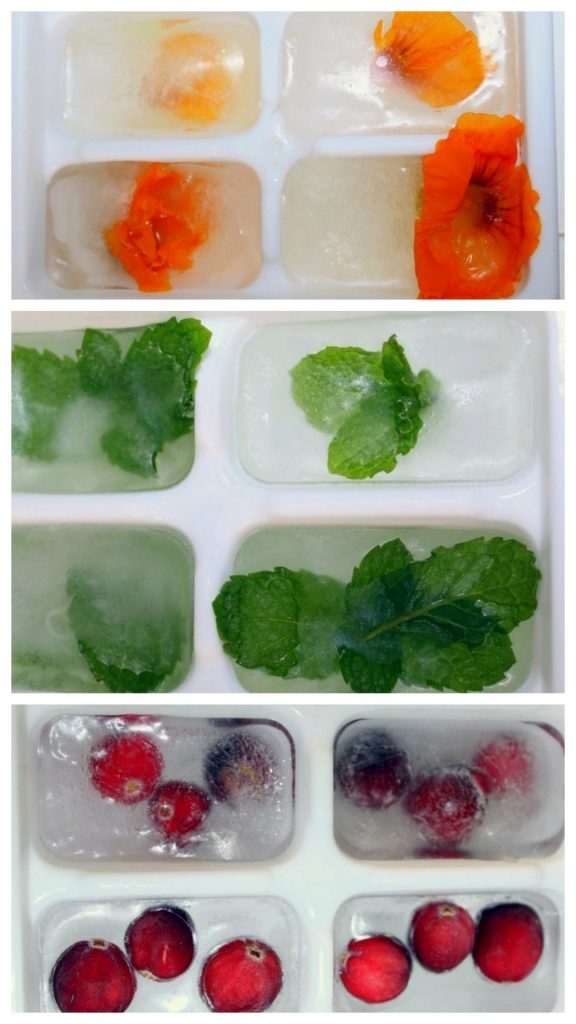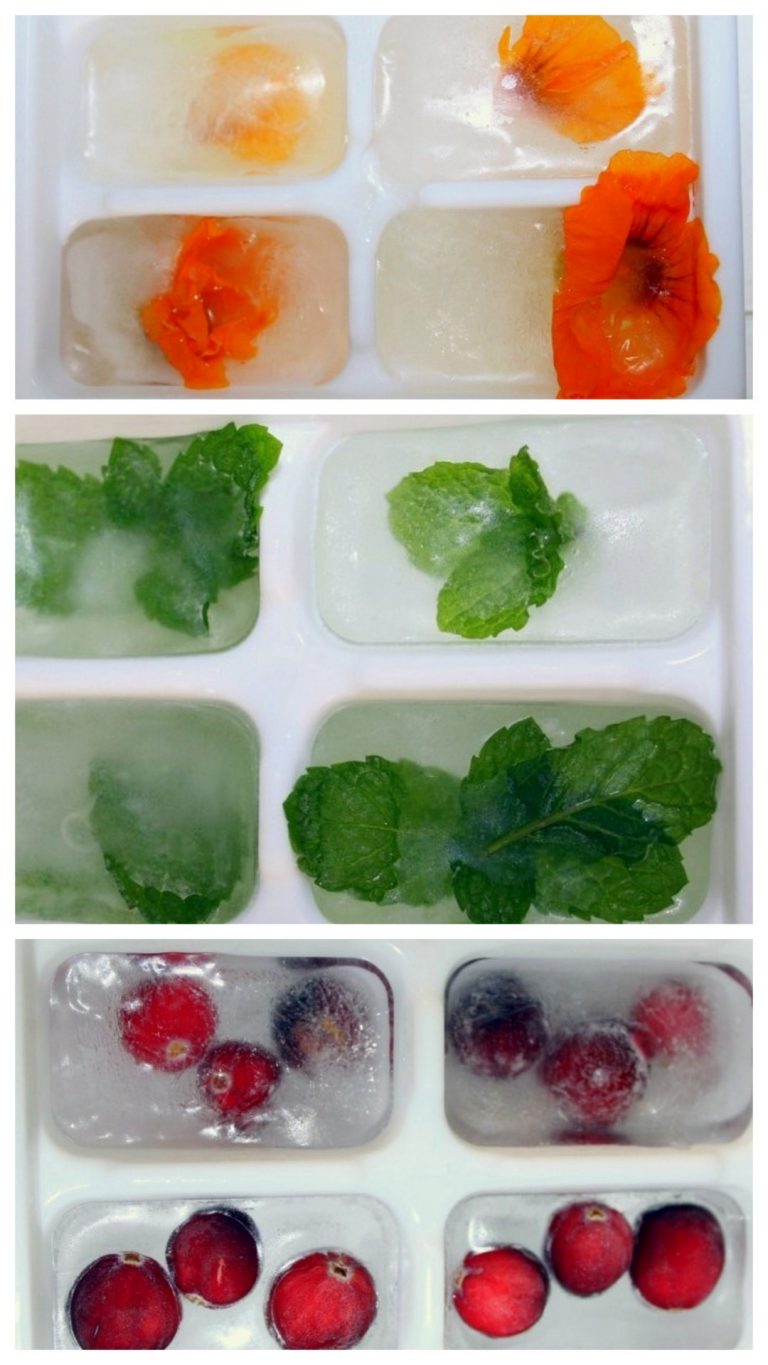 Orange zest and honey ice cubes
Ingredients: Orange Zest from ½ orange, 1 cup water, 1 tablespoon honey mixed together well.
Cranberry ice cubes
Ingredients: Approximately 30-40 cranberries, 1 cup water
Mint Cubes
Ingredients: Several mint sprigs, 1 cup water
Nasturtium and Lemon Juice Cubes
Ingredients: Nasturtium blossoms, a few drops of lemon juice for each cell, 1 cup water. You can substitute any edible bloom that has not been sprayed with chemicals if you cannot get your hands on some nasturtiums. But I'm a person who believes nasturtiums have a place in every garden big or small. So I like to give people plenty of reasons to plant them!
The basic rule to make all of these ice cubes is the same. Firstly, you fill each individual cell up only half way with water. Here is a tip: If you are afraid of pouring too much water in each individual cell, you can use a clean medicine dropper to control the amount of water you pour in and also to take out any excess. A standard ice cube tray usually requires 8 ounces of water. Then you add your dry materials such as the Orange Zest.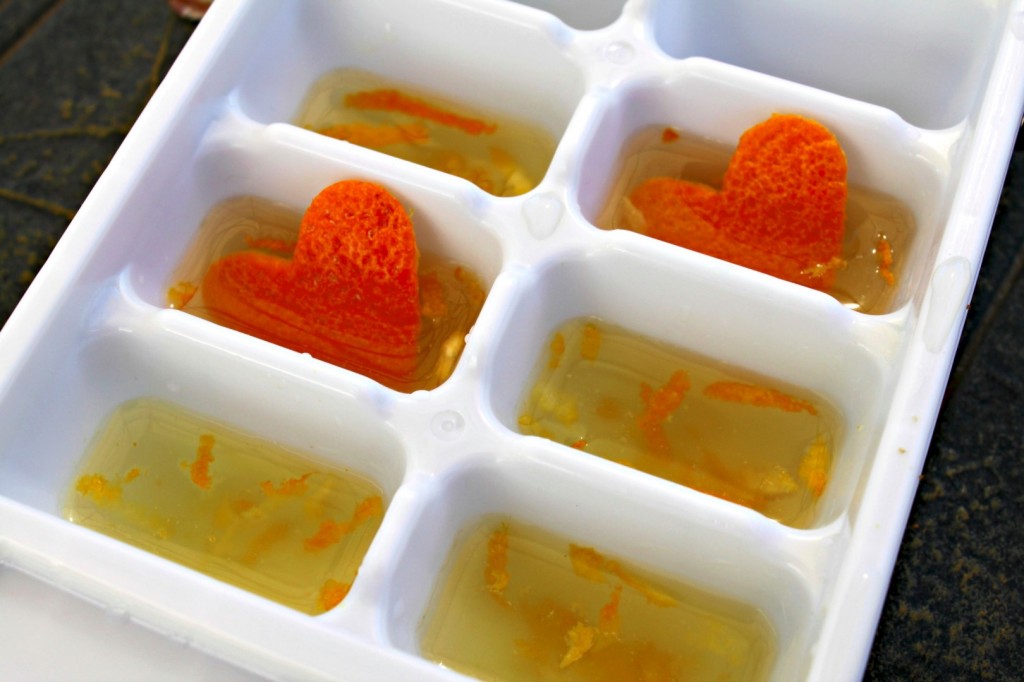 Put the ice cube tray in the freezer for a few hours or until the liquid has solidified. Then take the ice cube tray out and add the rest of your liquid so that the individual cells are completely filled up with water. Then put it back in the freezer so that it freezes entirely. The reason you need two steps to make the ice cubes is that your dry ingredients will tend to either float to the top or sink to the bottom; depending on what you use. To get the maximum amount of 'wow' out of these ice cubes you want the dry ingredients to be in the middle of the cube.
I can't wait for you to try the orange zest and honey ice cubes! The honey adds a bit of a warm flavor and it pairs beautifully with the orange zest. This is a combo that you can really snuggle up with.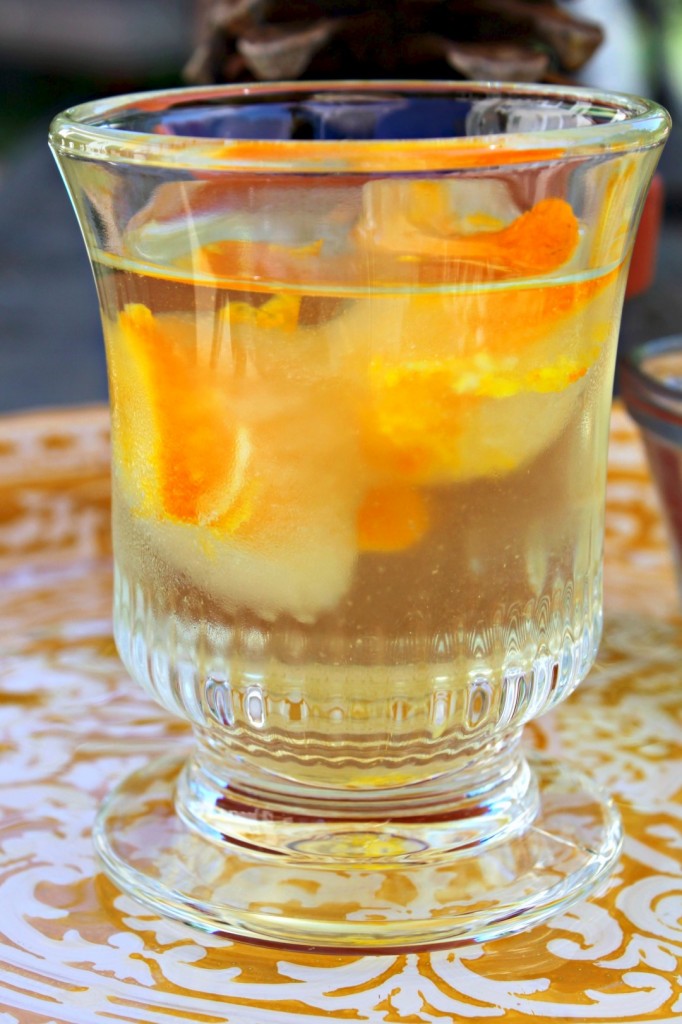 Voila! Garden inspired ice cubes for you and your family to enjoy!
Nadia Ameri is a psychologist turned blogger who aims to provide information on simple and fun ways to incorporate nature into everyday life.