My home is a reflection of my garden. Inside, flowers bloom surrounded by natural wood and slate and a color palette inspired by nature. Flowers grown in my garden can be enjoyed for only a short time, but I have found a unique way to bring them inside to brighten up my home the rest of the year: using garden photography to create indoor gardens.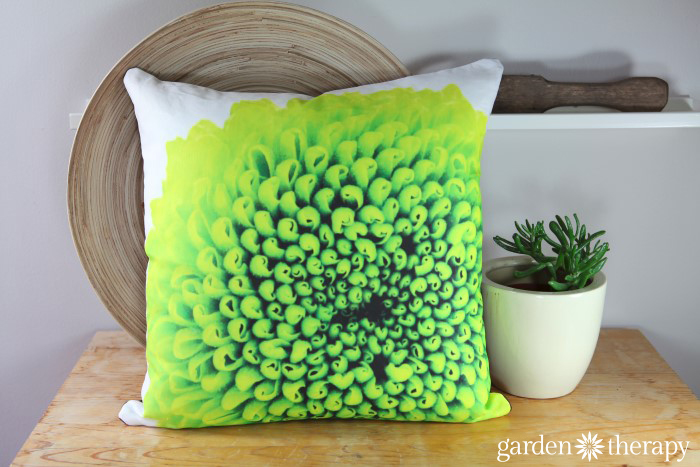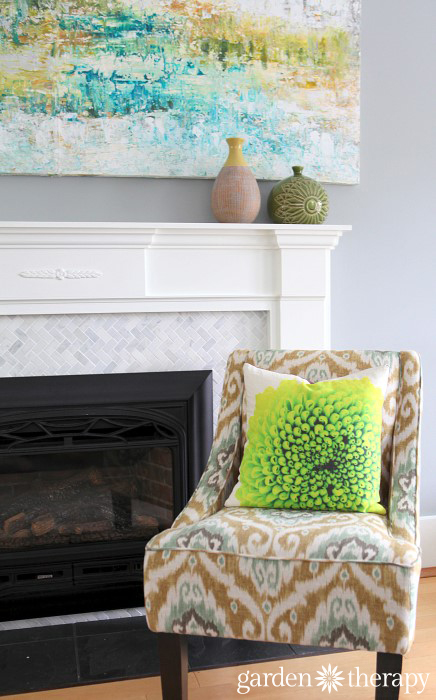 These fabric flower throw pillows are made from my garden photography.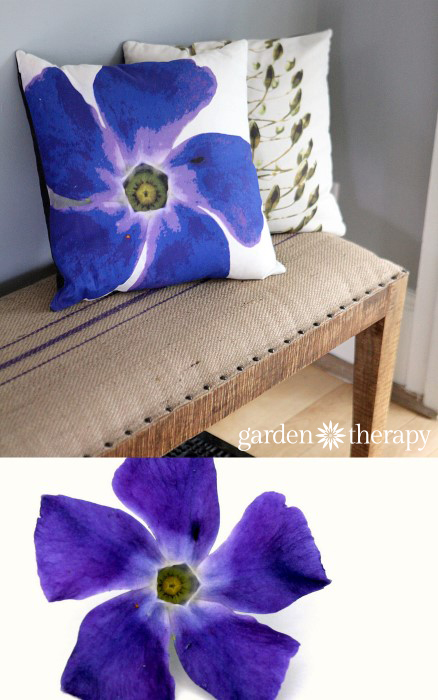 The intention of the print is to capture the fleeting beauty of each flower magnified to showcase details which you would normally not see, perfect and imperfect. The colors, shapes and forms take on new interest when seen in a new way.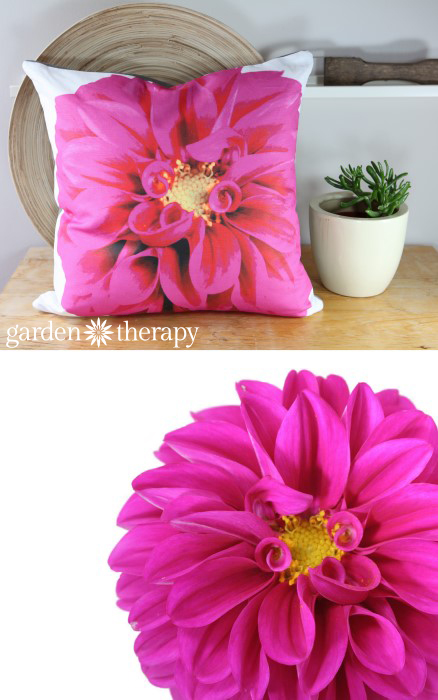 The Process:
Each flower was grown in my garden. I photographed the most interesting blooms with a macro lens and a light box and used the images to design the fabric digitally.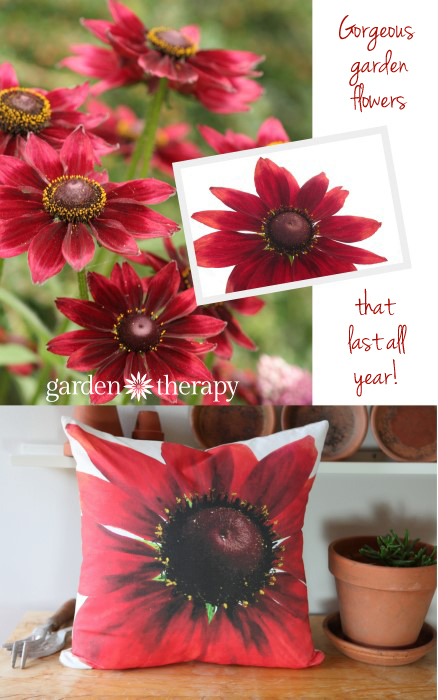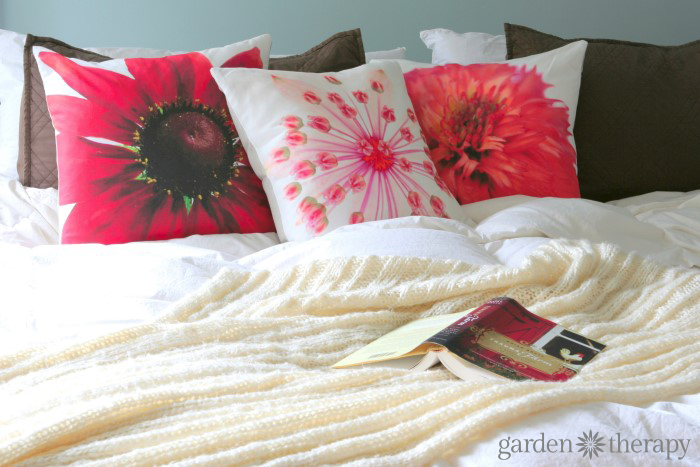 The bold colors and interesting shapes of the photograph look stunning as they are digitally printed. Asymmetrical placement, uneven petals, pollen spots: these are part of the beauty of nature's design.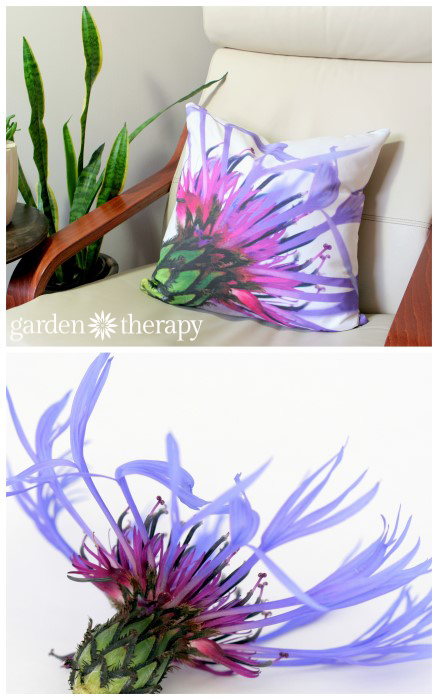 The fabric is a soft but sturdy linen-cotton blend. The pillow cases are art pieces but should definitely be used.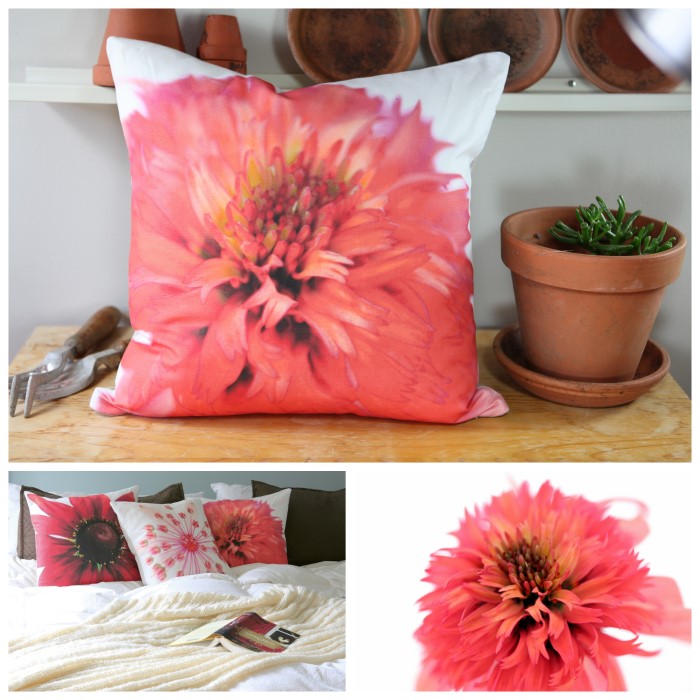 Hand washing will retain the vibrancy of the print, machine washing will soften the print and the linen. Both results are very nice.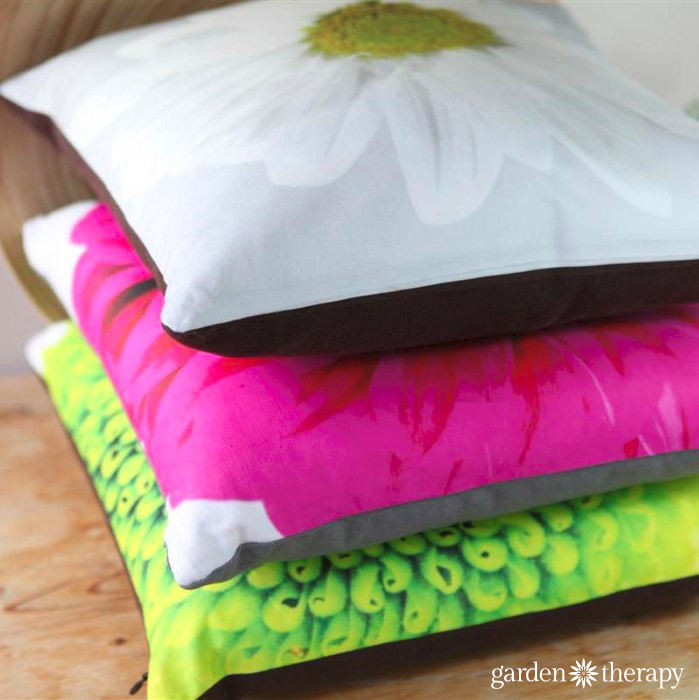 Some of these pillows are for sale in my Etsy shop. As I only made a limited number, many have sold out. Please email hello (at) gardentherapy (dot) ca or sign up for our newsletter for updates on new designs.