I have three fig trees growing in my garden. That wouldn't seem like a strange thing unless you saw how small my garden is! There is no room for three figs but Oh, how I love fresh figs! This recipe for fresh fig jam comes to us from the book Preservation Society Home Preserves: 100 Modern Recipes. Today, author Camilla Wynne joins us to share this recipe from her modern canning recipe book, with a few secrets!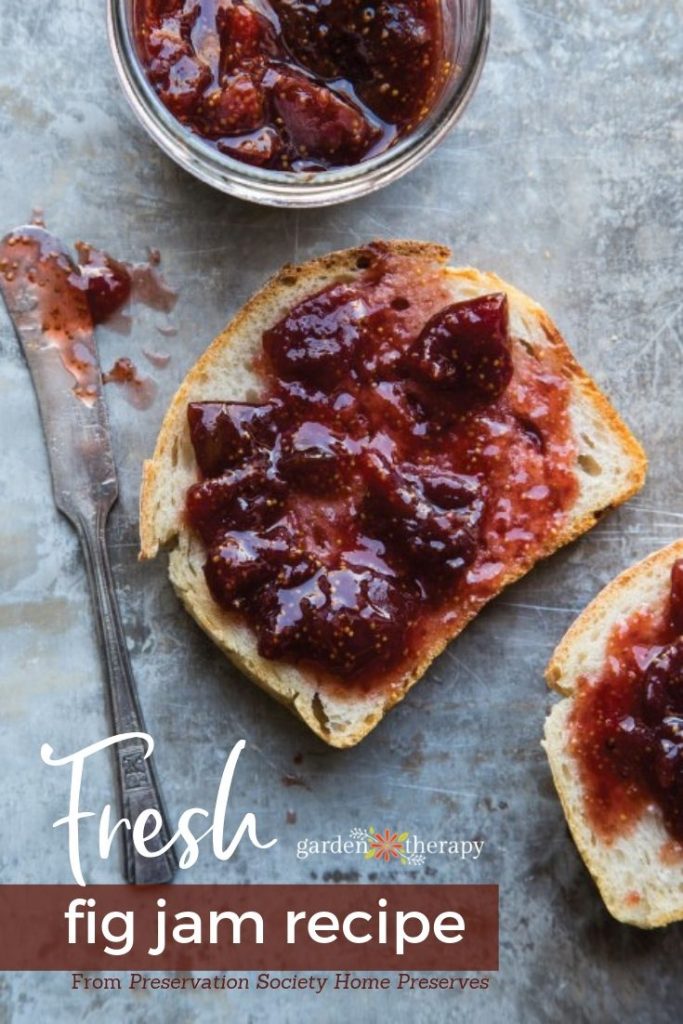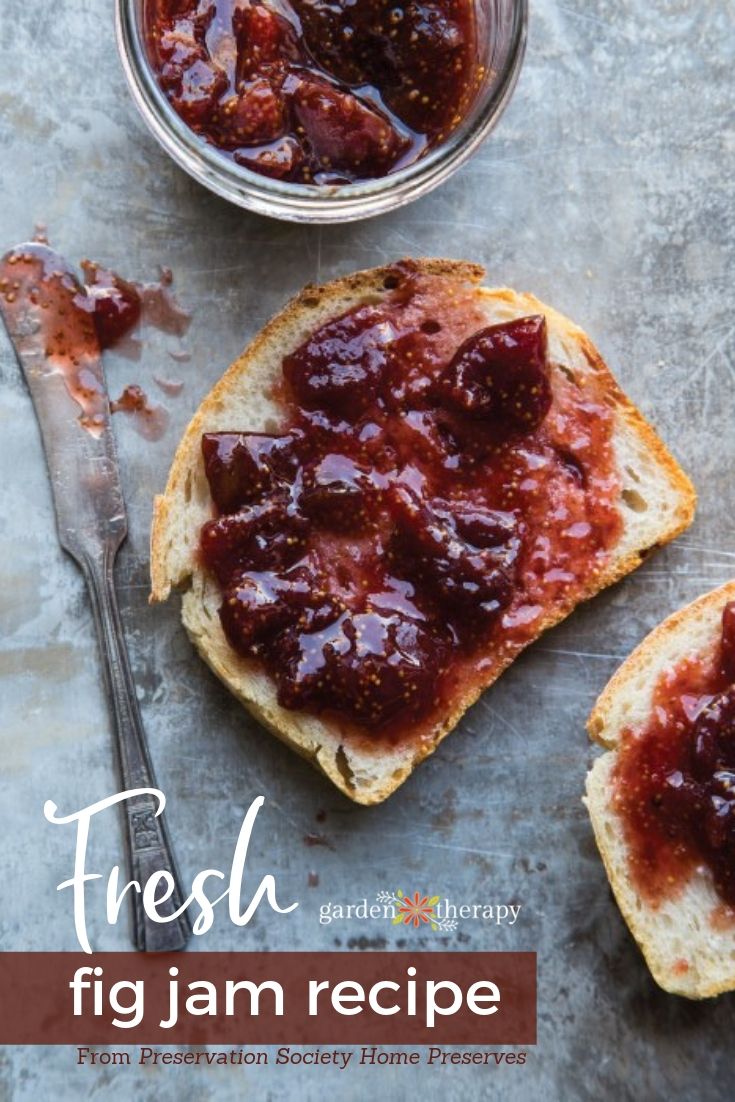 Fig Jam with Secrets
I first invented this jam back in 2006. Truth be told, I can't remember what the "secrets" were back then, but the new ones are perfect. Of course I enjoy the coyness of the name, but what's really cool about it is that the secret ingredients — orange, vanilla bean, cinnamon and Amaro Nonino (an Italian bitter) — seamlessly enhance the taste of the figs. It's like you don't even know they're there — the figs just taste, well, better. Figgier, even! My assistant, Ariane, says this jam looks like a starry night sky, which is perfectly, poetically apt, and just one more reason to make it as soon as possible.
Ingredients
3.3 lbs fresh black figs (about 25 large) 1.5 kg
31⁄4 cups + 2 tbsp granulated sugar 675 g
Grated zest and juice of 1 orange
1⁄2 cup bottled lemon juice  125 mL
1 vanilla bean, split and scraped
1 x 1-inch (2.5 cm) piece cinnamon stick (preferably Ceylon)
1⁄4 cup Amaro Nonino liqueur  60 mL
Make it!
Remove the stems and coarsely chop the figs. You should have about 71⁄2 cups (1.875 L).
In a large pot or preserving pan, combine the figs, sugar, orange zest and juice, lemon juice and vanilla bean. Crumble in Ceylon cinnamon or, if using cassia cinnamon, just throw in the stick. Cover and let stand to macerate for anywhere from 30 minutes to overnight (or refrigerate in an airtight container for up to 1 week).
In the meantime, prepare the jars and lids.
Bring the fig mixture to a boil over medium-high heat, stirring often. Boil hard, stirring often, until the setting point is reached (see page 17). Remove from heat and let rest for 5 minutes, stirring occasionally. Remove the vanilla bean (see tip, page 20) and cassia cinnamon (if using).
Ladle jam into the hot jars to within 1⁄4 inch (0.5 cm) of the rim. Remove any air bubbles and wipe rims. Place the lids on the jars and screw the bands on until fingertip-tight. Process in a boiling-water canner for 10 minutes.
Makes about six jars (8 oz/250 ml each).
Tips
Do not substitute freshly squeezed lemon juice in this recipe. While acidity varies from one lemon to another, bottled lemon juice has a constant pH and will ensure a safe pH level for these figs, which are a low-acid fruit.
If you can find Ceylon cinnamon, splurge on it. Most cinnamon sold in the grocery store is cassia cinnamon. Ceylon cinnamon is softer, almost crumbly, and I prefer its flavor. You can find it in quality spice stores or gourmet shops.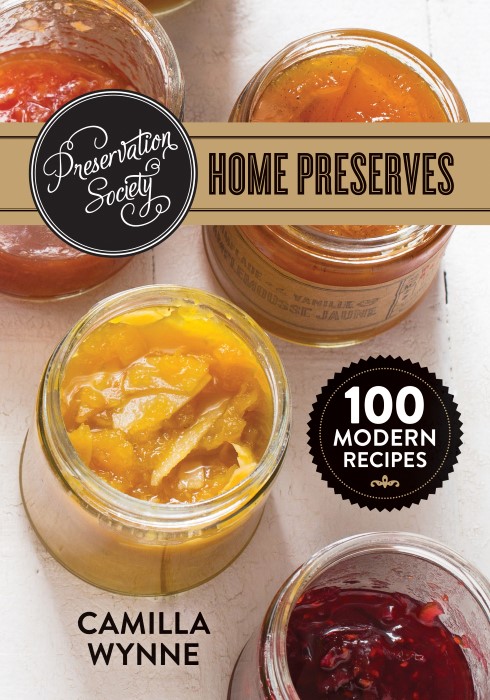 Grab a copy of Preservation Society Home Preserves: 100 Modern Recipes for more delectable preservation ideas.
Preservation Society is a very personal, very particular preserves company. Its founder, Camilla Wynne, creates recipes filled with imagination and heart. Besides the sumptuous jam, jelly and marmalade recipes, there are recipes for syrups, marinades, chutneys, conserves, as well as a dozen recipes that use the original preserve recipe.
Courtesy of Preservation Society Home Preserves by Camilla Wynne, 2015 © www.robertrose.ca Reprinted with permission. Available where books are sold.