Your garden sanctuary can be anything you set your mind to…a place to bask in the sun, read your favourite book, admire the blooming flowers, or simply a place to recharge. Today, I'm sharing the steps I took to make my own sanctuary with gorgeous summer flowering bulbs. Plus, I have a HUGE giveaway for one lucky winner to transform their own sanctuary this summer that you won't want to miss.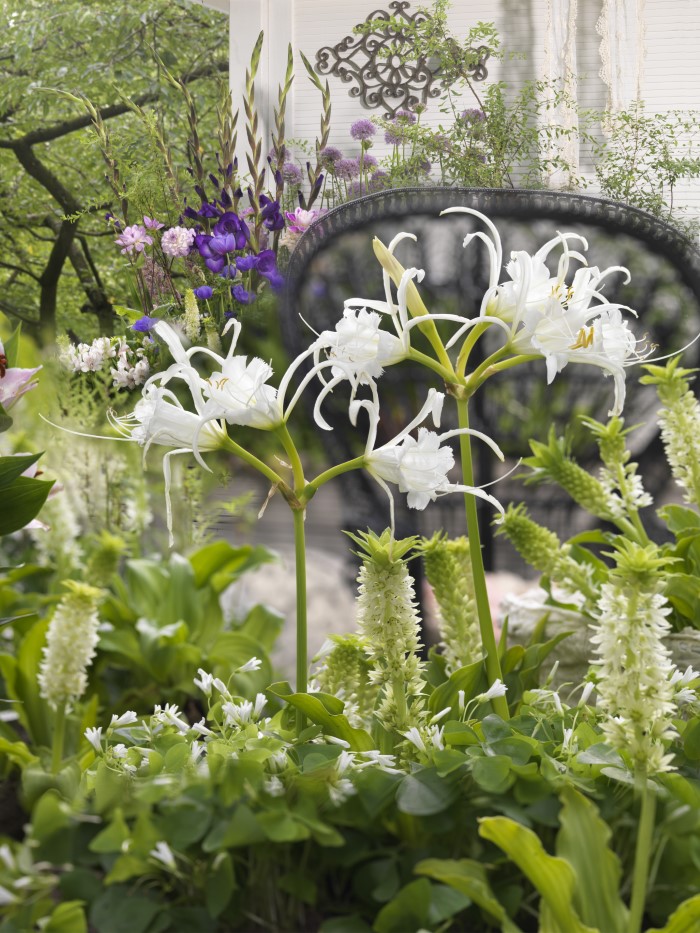 Partnership Alert: With the help of flowerbulbs.com, I have an AMAZING giveaway for one of my lucky readers.
And it's big. Really big. The grand prizes are valued at over $1,000!!
You really don't want to miss your chances at winning this prize so make sure you read all the way through to the end to learn how to enter the Great Summer Flowering Bulbs Giveaway!
Jump ahead to…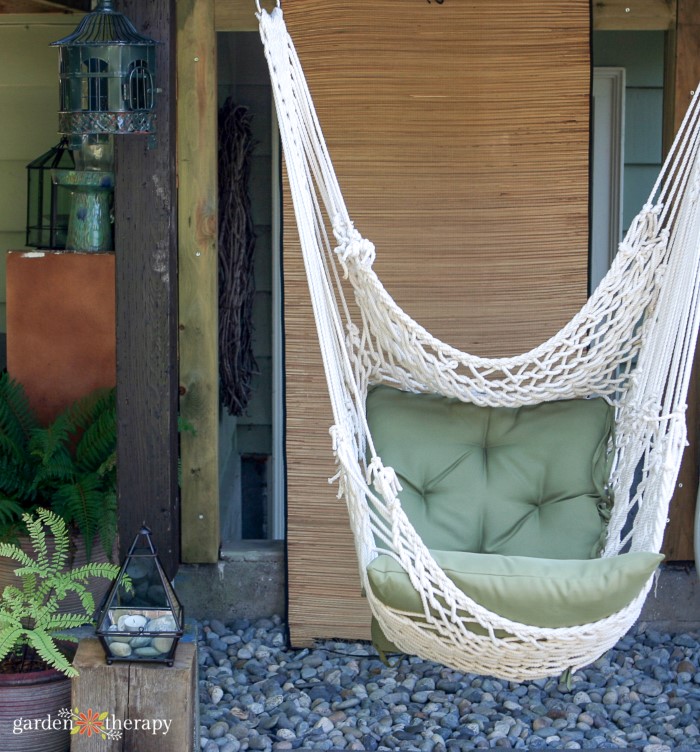 When I first started gardening, my home was far from a sanctuary. My first home was a standard city lot full of peeling paint, dust, and not a plant in sight. Needless to say, it went through a lot before it even remotely began to look like my own little garden sanctuary.
While recovering from my illness, I turned greatly to the garden. I've talked many times about this experience but what it boils down to is that the garden became a place for healing. In my garden, my first little sanctuary was a hammock chair that I hung underneath the small deck.
Whenever I needed a moment outside but didn't have the energy, I could sit and sway in the chair and still be amongst the plants. Below me, the engraved rocks reminded me to "smile" and "love."
And the view from the hammock chair was just the cherry on top. Across from my chair, I faced a garden overflowing with three types of Crocosmia: 'Lucifer', 'Montbretia', and 'Emily McKenzie'. It created this exotic and tropical-looking garden right in Vancouver, with bursts of warm red and orange tones.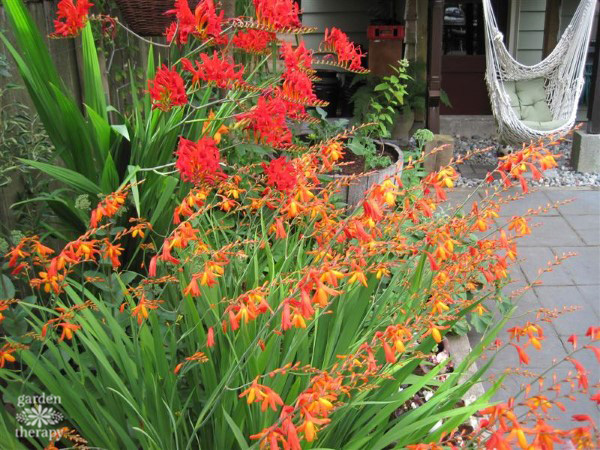 Even though my little sanctuary was simple, it was everything I needed.
Flash forward to now, I'm in a different house but I still have that hammock chair. It remains one of my favourite places in my garden, now nestled under an arbour next to my espalier tree. Trust me, you won't regret dedicating a space to becoming your own garden sanctuary!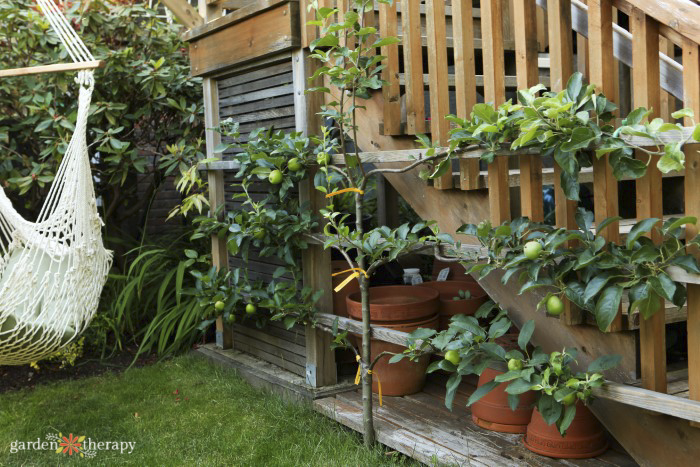 What is a Garden Sanctuary?
Garden sanctuaries stem from the idea that gardens can be therapeutical places. Green spaces and being outside are proven to help boost mental health. Without my garden, I don't even want to know what I would have done while dealing with my debilitating illness.
Many contribute the rise of garden sanctuaries to the novel, The Secret Garden. In the story, a young girl and boy both find a new change of life from the time spent inside a large and luscious garden.
To this day, gardens are seen as a place full of rejuvenation and life. In addition to places to grow fruits and vegetables, they can be places that provide a sense of escape. An abundance of leafy foliage and bright flowers can instantly make you feel at peace.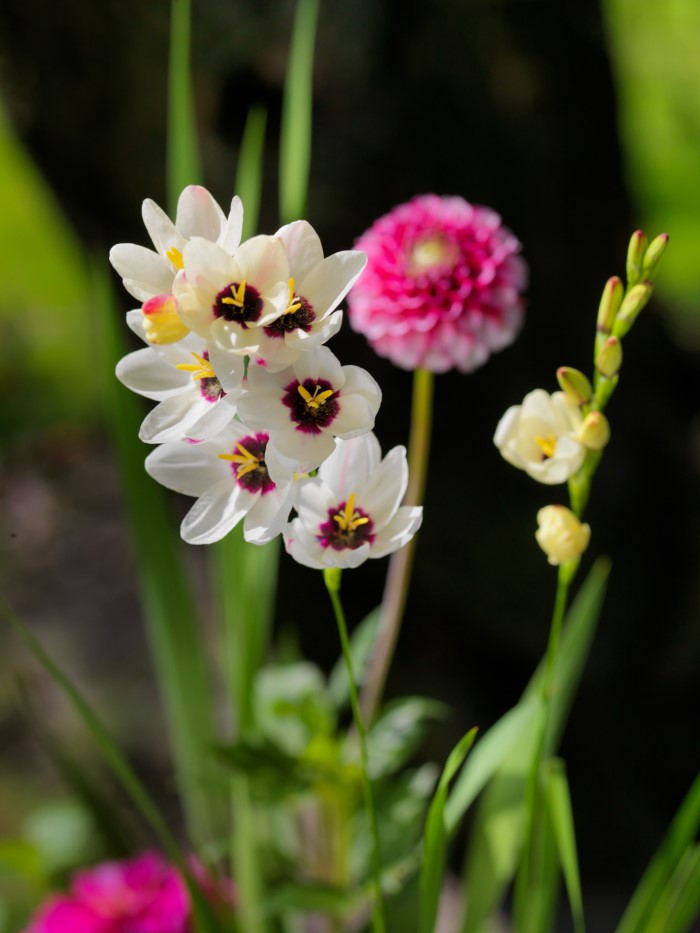 How Do I Make a Sanctuary in My Own Backyard?
Everyone's garden sanctuary looks different. From all the wonderful gardens I've seen, all are deeply personal. I encourage you to gain inspiration from gardens all around the world but most importantly, make your space uniquely you.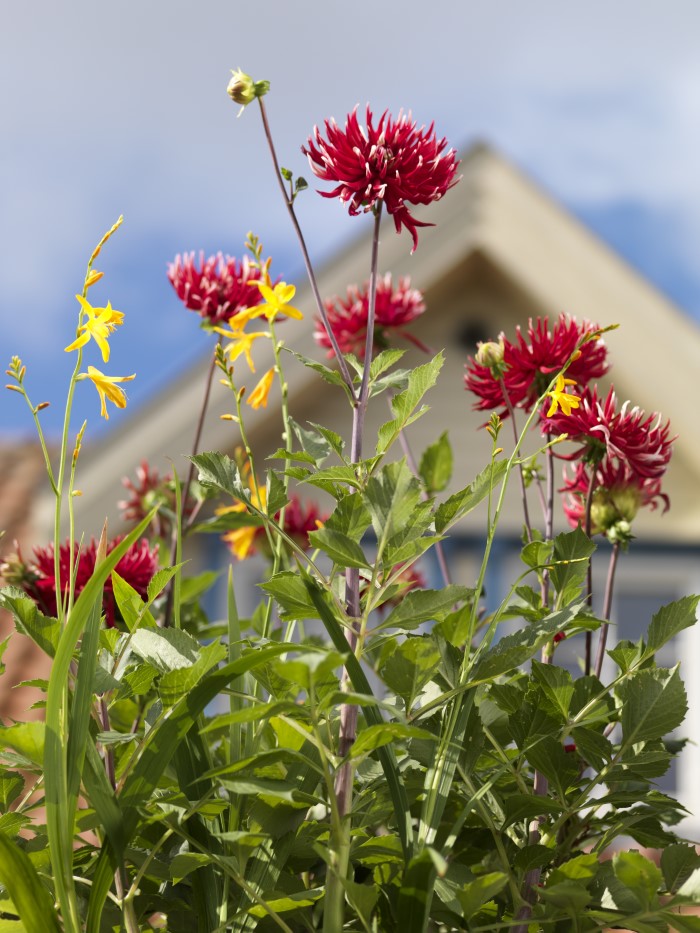 Find a Location
The first thing you want to do before you can begin the work on your garden sanctuary is to find the perfect spot. When surveying the backyard, note if you have any favourite parts of the property that you already gravitate to. Can you improve it anyway?
Alternatively, you could look for areas with untapped potential. Perhaps there's an area of the garden that's gone neglected that could be a diamond in the rough.
At my house, I had a shady part of my front yard with the worst soil imaginable (think building-materials-buried-in-the-soil kind of imaginable). While it seemed like the worst place to grow something, I knew the space could be transformed.
Remember, a sanctuary can be as big or small as you want. You may consider the whole garden as your sanctuary while others may only have a deck to dedicate. As long as you create an outdoor space you see yourself spending time in, that's all that matters!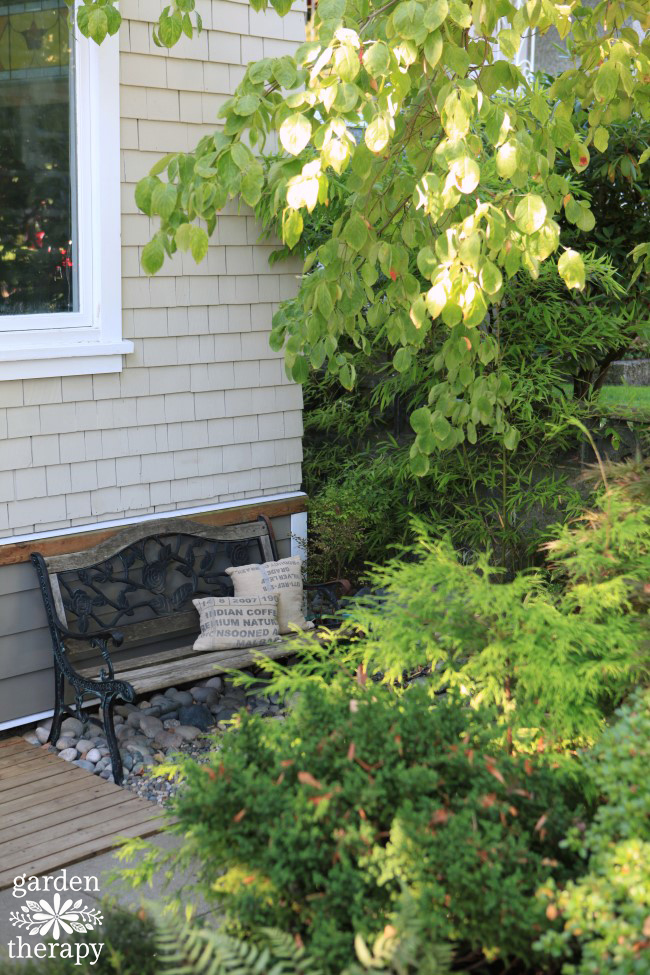 Begin Planting Flowers
When you have your area all planned out, it's time to get started with the greenery! Begin by creating a list of all the plants you want to include or head out to the garden centre for inspiration.
When selecting plants, make sure they do well with your location's sun, soil, and wind. I also suggest you plan ahead and have something for year-round interest. Consider planting bulbs for spring and summer colours, perennials that come back year after year with different blooming times, and some evergreens or colours for the winter.
Sometimes, it can help to have a general theme for your sanctuary. It could be a herb garden full of aromatherapy favourites, a Mediterranean garden that reminds you fondly of a favourite holiday, or perhaps even a cottage garden full of wildflowers. A theme can help you narrow down your plants, but you can grow whatever you love most!
For my front shady garden, I originally went with the green woodland feel. But now, I want to add some more flowers as well. On my list for this year, I'll be adding in some tuberous begonia since they grow well in partial shade. Begonia is a good reminder that you can still get bright colours even in shady spots.
Before planting, make sure you take the time to work on the soil. My shade garden needed some serious work getting rid of all the buried building materials and a huge boost of organic material to bring it back to life. Without good soil, the new plants in your garden sanctuary won't thrive.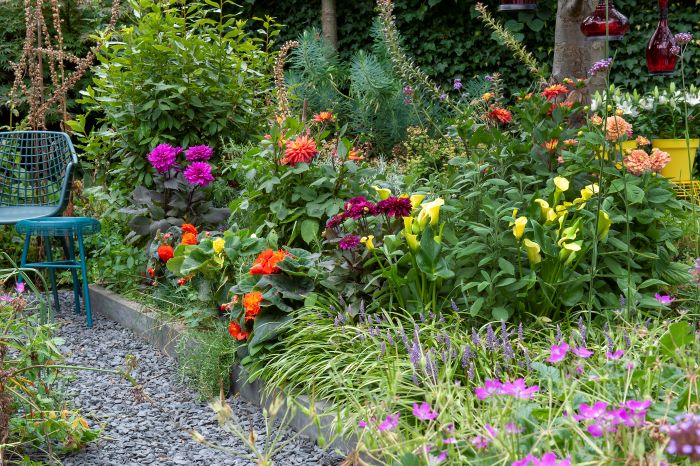 Add the Finishing Touches
The plants are in so it's time to add those final touches. Comfortable seating is a must-have so you can enjoy time in your garden sanctuary. It can be as simple as a hammock chair or as grand as a complete patio set.
For ambiance, don't underestimate the power of outdoor lighting. You can enjoy your space long after the sun has gone down!
If you feel like you want more colour, consider adding container gardens. These are great to fill with annuals and bulbs that you can change out every year. Summer flowering bulbs that do well in containers include dahlias, gladiolus, canna lilies, ranunculus, and more.
In my shade garden, I also added a small fountain. The sound of water always has a calming effect and was the perfect addition to a space originally seen as the sore spot of my garden.
Also, consider how you make your sanctuary space for others as well. Wildlife such as birds, bees, and butterflies are a welcome addition to my outdoor escape and I'm sure to include things like butterfly-friendly plants, hummingbird feeders, and bee baths.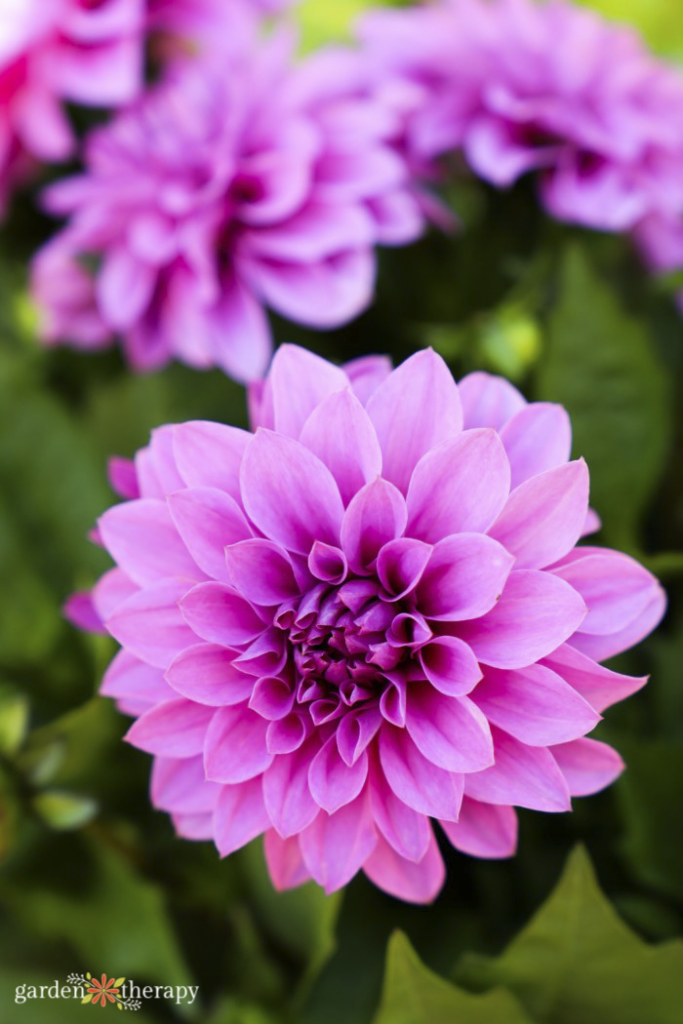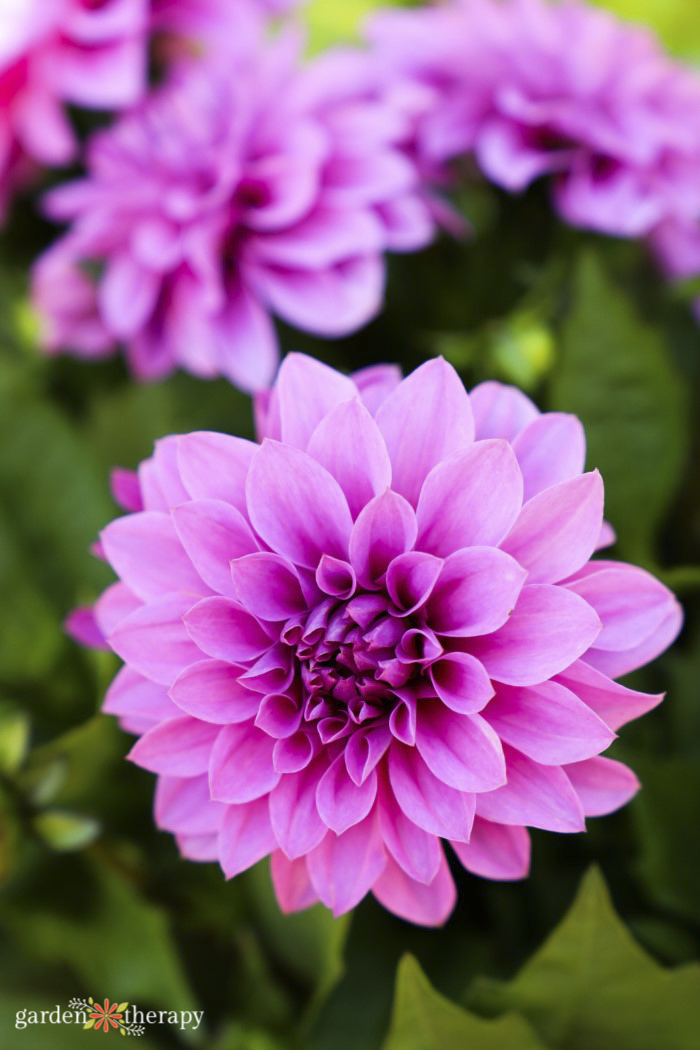 The Great Summer Flowering Bulb Giveaway!
I promised a huge giveaway so here it is!

This Giveaway is now CLOSED. Congrats to the winners Amelia who on the Grand Prize on this post and Patagonia Flower Farm on Instagram!!
If you're in the midst of creating your sanctuary, you're going to need some greenery and colour to fill it up. I'm thrilled to partner with flowerbulbs.com for an absolutely ah-mazing giveaway!
One lucky grand prize winner will get $500 worth of summer flowering bulbs and a 1-hour virtual design installation consultation with me. A second prize for Instagram and Facebook will award one fan with $250 worth of summer flowering bulbs.
Together, this is more than $1,000 value!!
Do you know what you could do with that many bulbs? It's enough flower bulbs for your whole garden to turn into a complete explosion of bold flowers and to grow some extras as cut flowers. To plant flowers in your community, start a flower farm, give them to neighbors, or beautify a barren public space. We want to use this enormous number of bulbs to create a space for joy in your community.
I can't wait to help the winner create an amazing space. These summer flowering bulbs will add so much colour to their garden. They can sit and enjoy the delightful fragrance of flowers such as gladiolus, lilies, and freesias. The butterflies will arrive in no time!
During our consultation, I will help the winner figure out the best way to use their space as well as answer all their gardening questions. Y
To enter, for the grand prize draw please leave a comment down below on this post. The contest closes on March 24th, 2022 and I will use a random number generator to select a the winner. The winner will be contacted by email and will have 3 days to reply with mailing address before we chose a runner up. This contest is only open to those in the continental USA this time due to shipping limitations. International friends, please don't fret, I will have another giveaway for you opening up soon.
To enter the second prize draw, please look for the contest details on Instagram.
Hugs and good luck!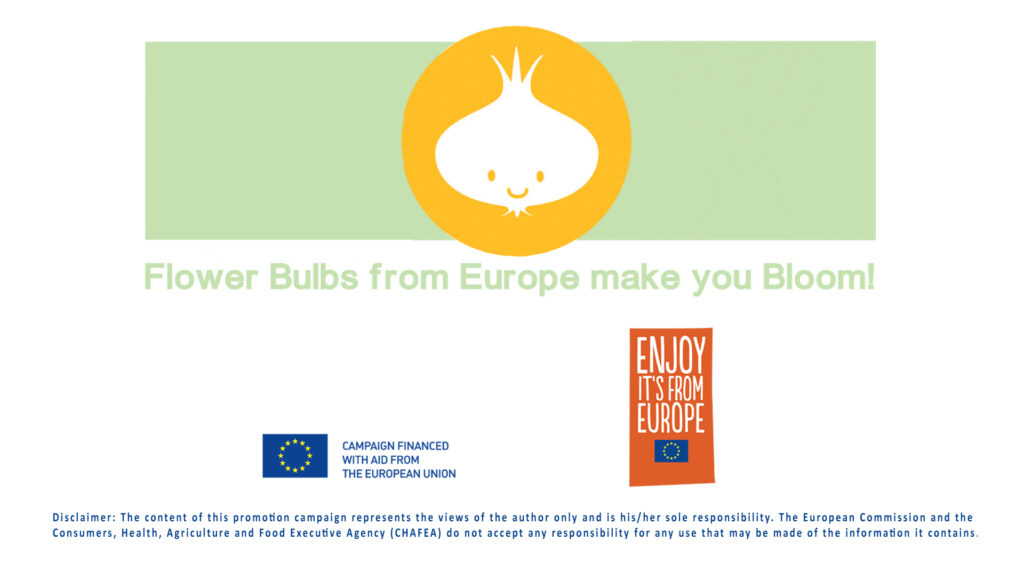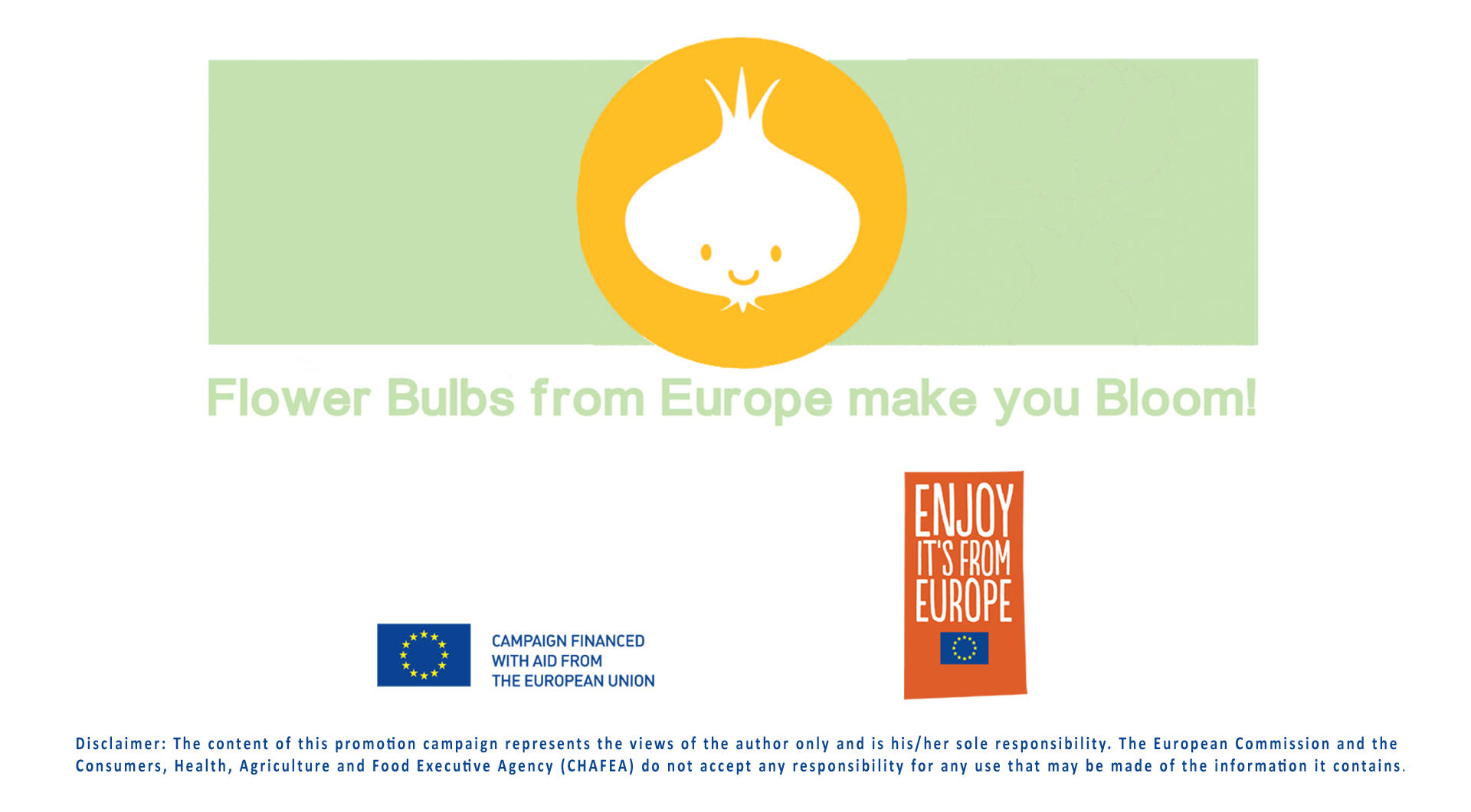 More Ways to Create a Dream Garden