Adding lighting to landscaping can showcase plants in a new way, illuminate a pathway, or just create a warm glow. Here are a few outdoor lighting ideas to use throughout the year.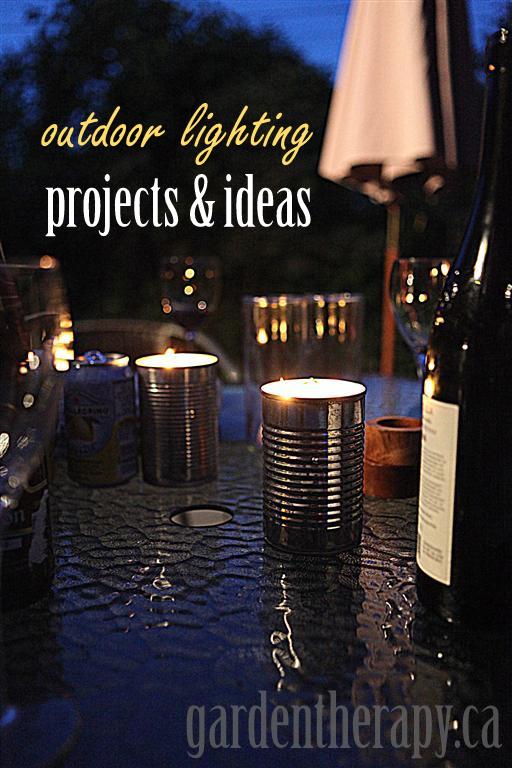 For the Birds
Let the birds fly free and fill a pretty birdcage with string lights.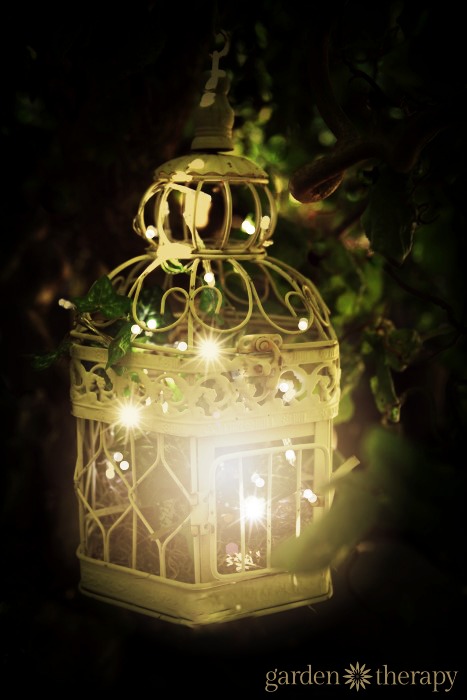 For this project I used waterproof, batter-powered LED lights. I can leave it out in the garden and not worry about the rain getting the lights wet. A string of solar-powered fairy lights would also work beautifully as long as you set the charger out in the sun during the daytime.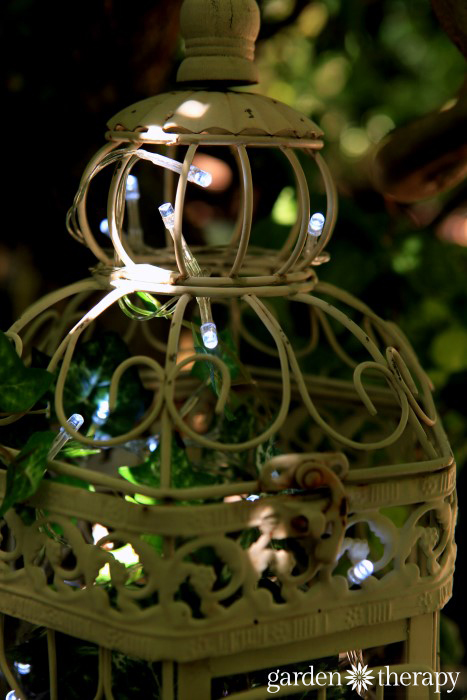 Dress Up the Table
This DIY solar light chandelier was made from just three materials (which you very well may already have)! See how to make it here.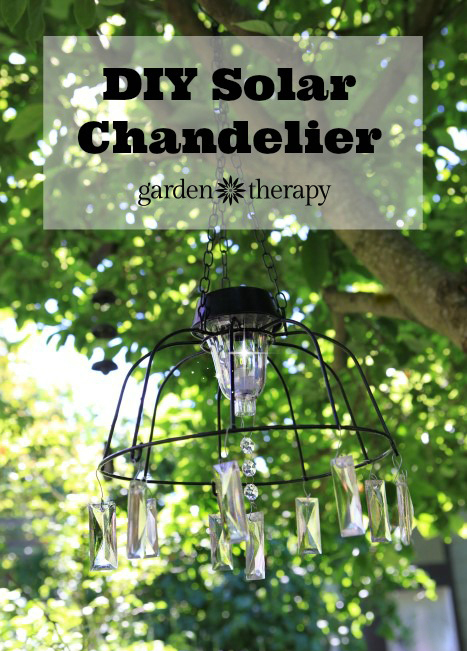 Recycling at its Best
These tulip lights are a thrifty way to dress up the garden using recycled water bottles! See some inspiring photos and instructions on how to make them here.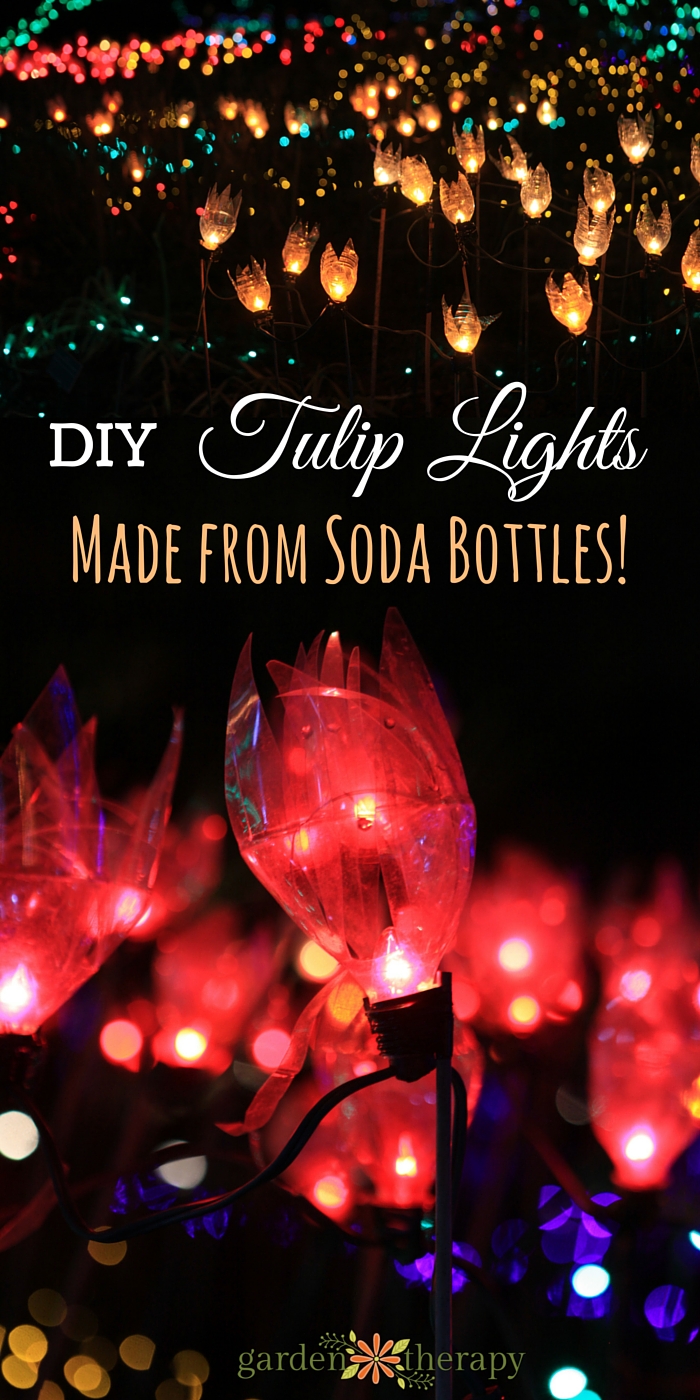 Light a Candle
Hanging lanterns lit with tea lights creates a flickering glow and warmth to a summer night. Hang them in the trees surrounding a patio, off fences, or underneath arbors. These lanterns made from tin cans have been all the rage this summer. Check out this DIY from Fine Gardening Magazine.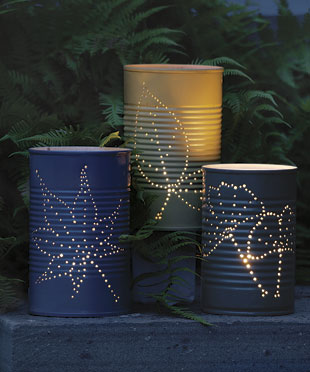 Welcome guests to the garden with paper bag lanterns along a dark pathway or up the front steps. Fill brown paper lunch bags with sand and set a glass votive inside. Fold the top of the bag down to create a wider opening at the top. I love these from House to Home.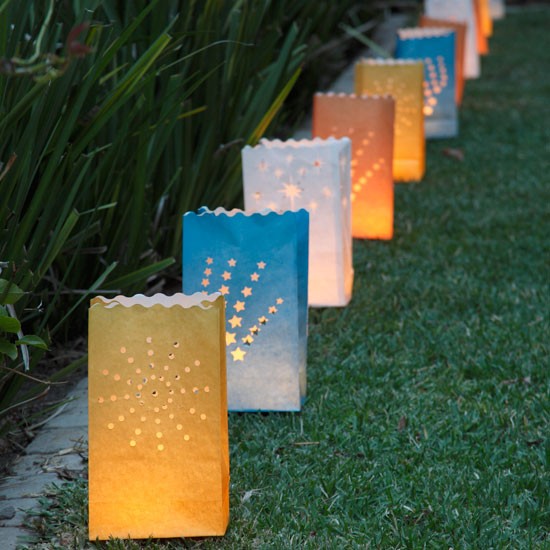 Citronella CAN-dles pull double duty by creating ambiance for guests while warding off pests. Set cans around the perimeter of the entertaining area and enjoy a mosquito-free evening.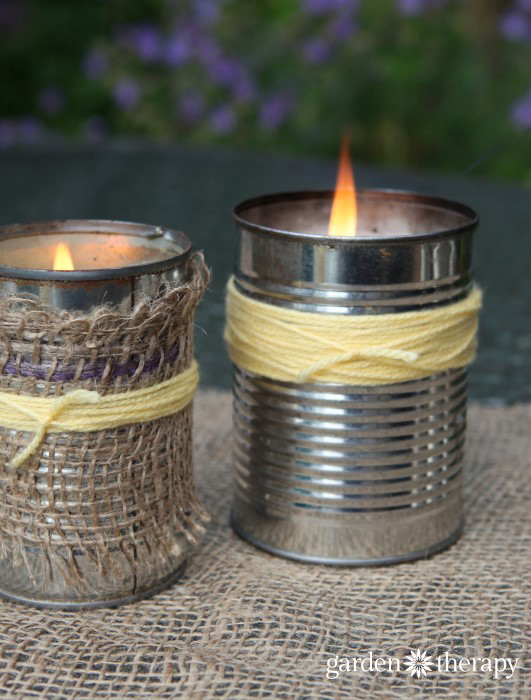 Learn how to make this amazing wine bottle torch lamp over at Design*Sponge for a modern take on the tiki torch.
Make a Candle Planter
This simple but stunning candle planter takes a few minutes to make and makes for a festive table centerpiece. check out the tips on how to put this together easily here:
Using Solar Power
Christmas lights aren't just for December. Line fences or under eaves with warm white solar-powered string lights, wind them around trees, or drape them over an eating area.
Solar-powered fence caps light up the perimeters of the garden, giving a wider sense of space to the garden area at night.
Or create a set of Mason jar solar lights to add a vintage flare to your garden space.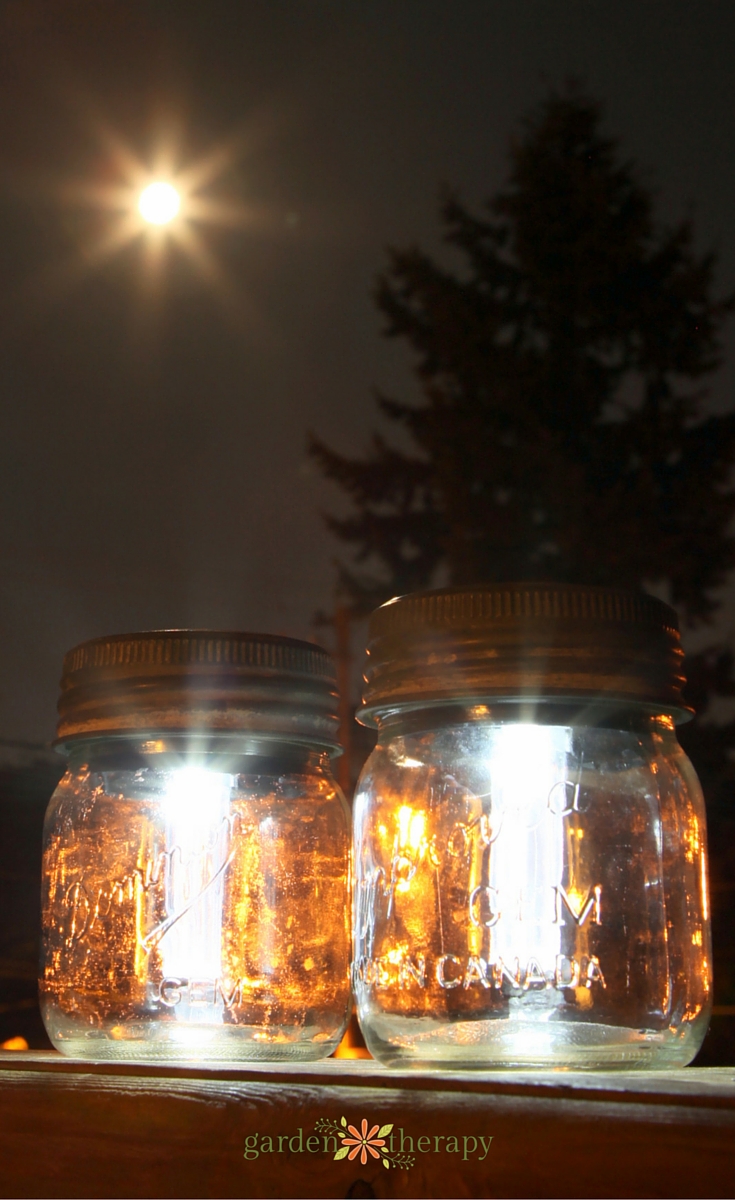 Once you make Mason jar lights, you can dress them up! These seaside solar lights are full of beach glass and shells that reflect the light, making them bright and beachy!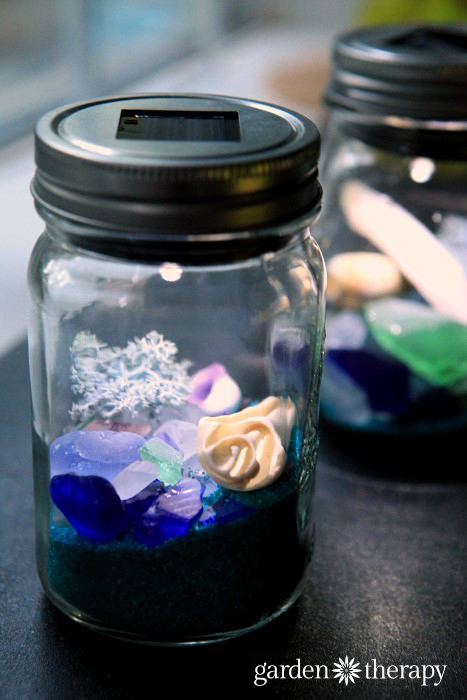 Indoor Lighting Outdoors
Craft an outdoor lamp from a hanging pendant and a tree branch.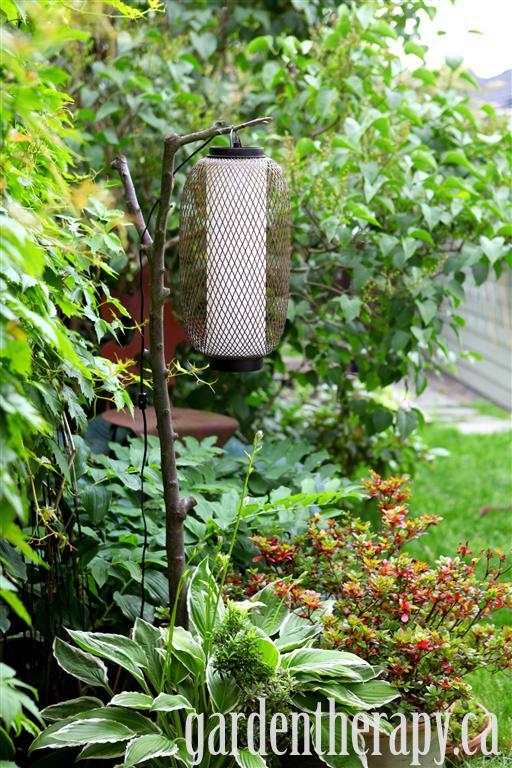 And finally, these terrarium night lights can be made for indoors or out, although I prefer to keep mine on my bedside table. It offers a warm glow and mystical feel. See how to make one here: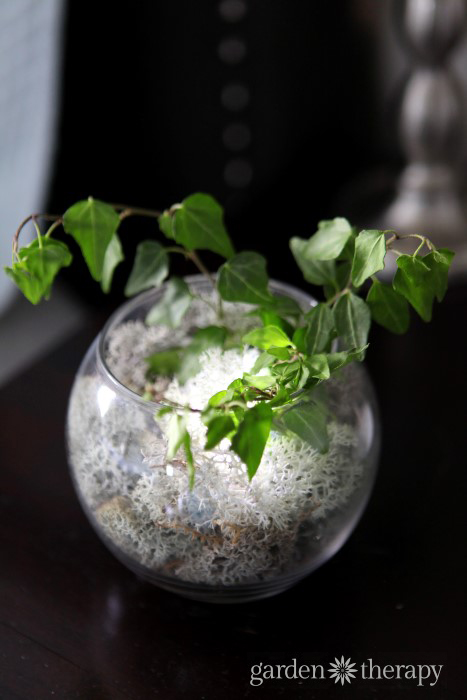 Pin it!