I love this quote. I mean, is there any better feeling than digging outside in the sunshine, smelling the fresh air and soil, whilst birds and bees flit around you?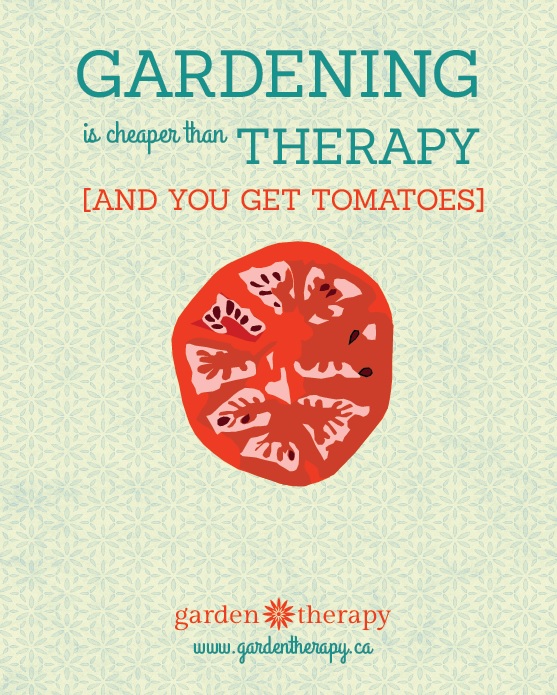 For me this is heaven. A day out in the garden, or even just a few moments, can help to turn a frown upside down. It puts a spring in your step. It works out the bugs in your psyche while you pick hornworms off your tomatoes.
All year I will be sharing a whole bunch of freebies with you, from monthly calendars to canning labels. Please take this lovely quote and frame it. Or make it your wallpaper. Or put it on your phone to remind yourself that your road rage can be turned into radicchio with a simple flick of the hoe.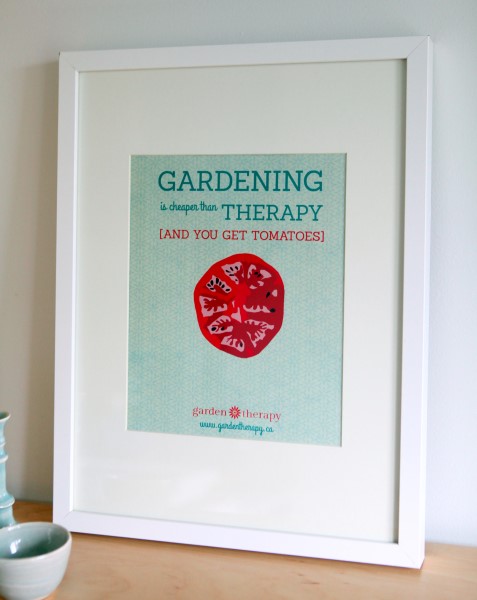 Who's with me? Let's print our mantra and get out there this year to get dirty and enjoy all that the garden has to offer.
Printable: Gardening is Cheaper than Therapy and You Get Tomatoes 8×10
Mobile Wallpaper: Gardening is Cheaper than Therapy and You Get Tomatoes 320×480
If you want a place to start your therapy, why not check out the over 450 projects here on Garden Therapy? You can find gardening projects, crafts, weekend DIYs, and even recipes.
Your tomatoes are waiting.