Any way to bring the outdoors in is worth the effort in my opinion. Thankfully I'm not the only one who shares this thought. Today we welcome Dria from DIO Home Improvements, a DIY blog filled with projects and healthy living ideas. Dria is here today to share a project that looks far more luxe than it costs to make. Be sure to stop by her blog after this tutorial to see a wealth of ideas for sprucing up your home (and some adorable photos of her German Shepard, Ryker).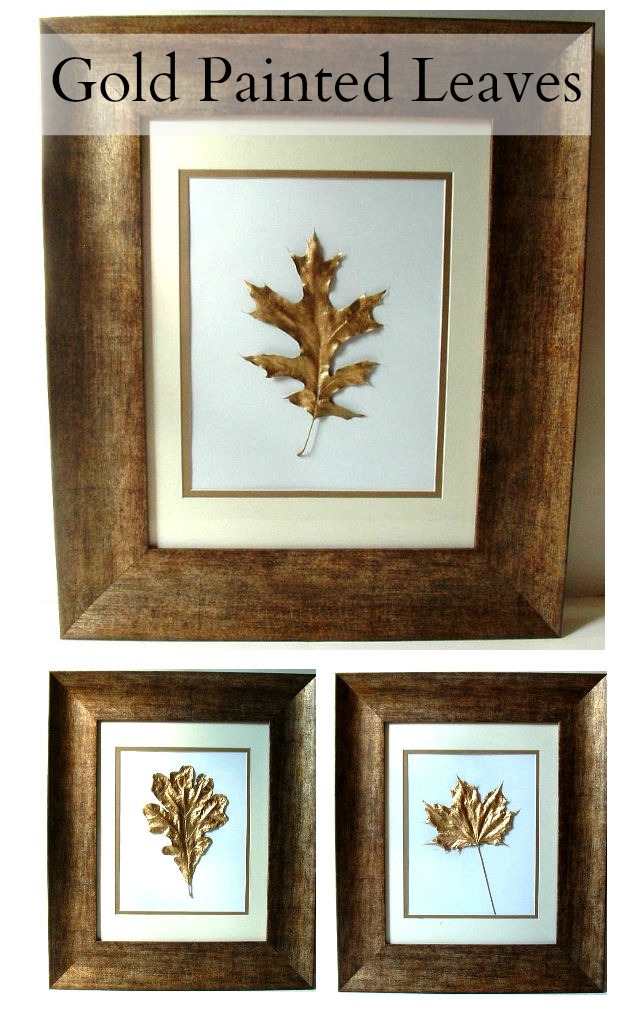 Thank you so much for having me guest post on Garden Therapy today. I am thrilled to be here! My name is Dria (short for Alexandria). Growing up, I helped my father every year plant our vegetable garden. It was fun when he would hand me a bag and a list of what to pick for that nights dinner! My current home doesn't have the space to grow a large vegetable garden since the backyard is all shade, but I do grow Lunaria Money Plants on one side of my house. The dried branches are wonderful to incorporate in crafts! On the deck side of my house, I love growing herbs and vegetables in containers. Most recently, I have begun to grow carrots. There is nothing better then growing your own food. The flavor is far superior to what you may find in stores!
Today I am sharing a fall art project with you. I wanted to incorporate leaves from my yard as well as keeping the cost minimal for this project. I didn't want to wait for the leaves to turn color so I opted to use green leaves, directly from the trees in my yard.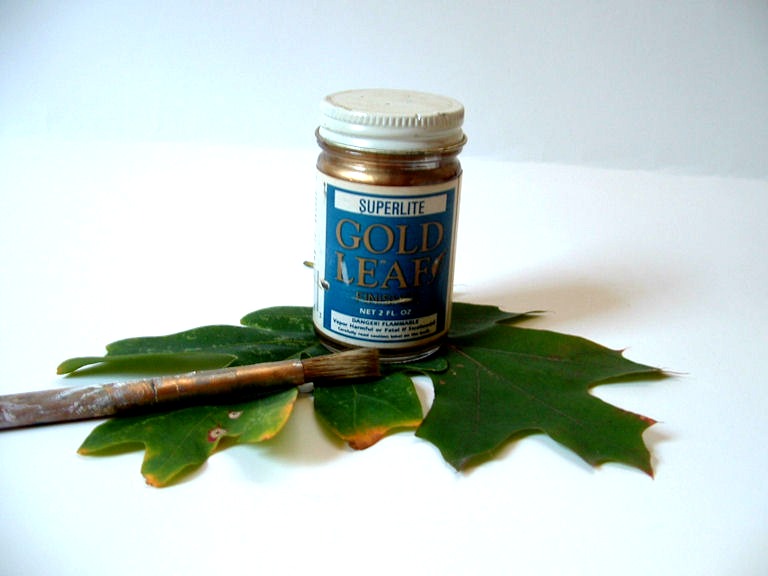 After selecting three different types of leaves, I painted them using liquid gold leaf paint. I decided to only paint the front side of these leaves. I didn't see the need to paint the back side. So far, they are holding up nicely. If they don't make it until next year, I know I will be able to simply recreate this project.
Red Oak Leaf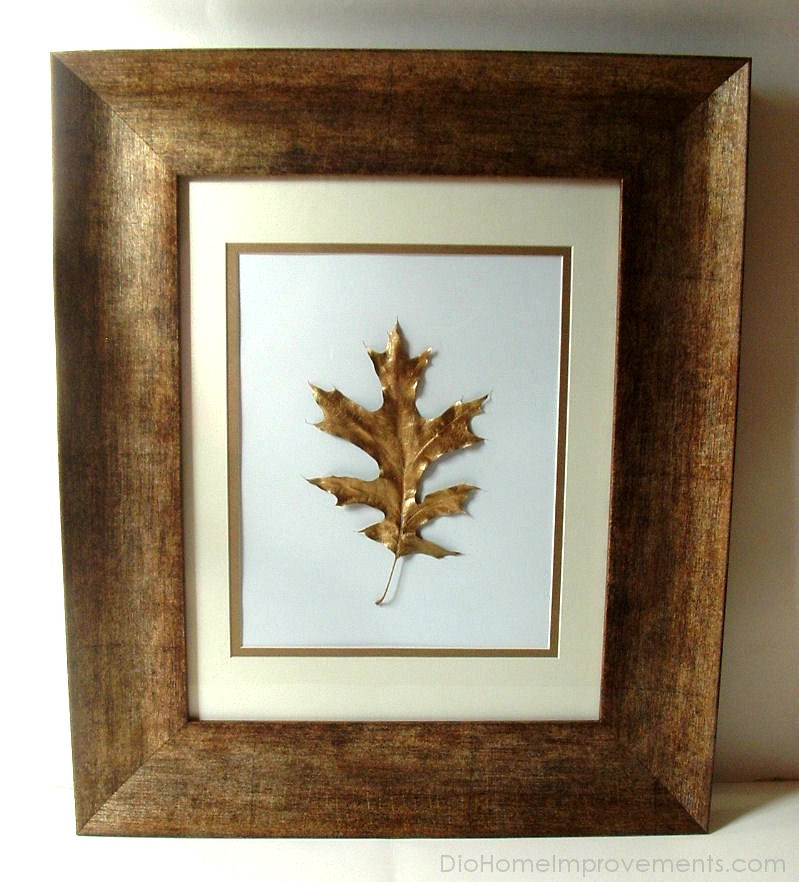 White Oak Leaf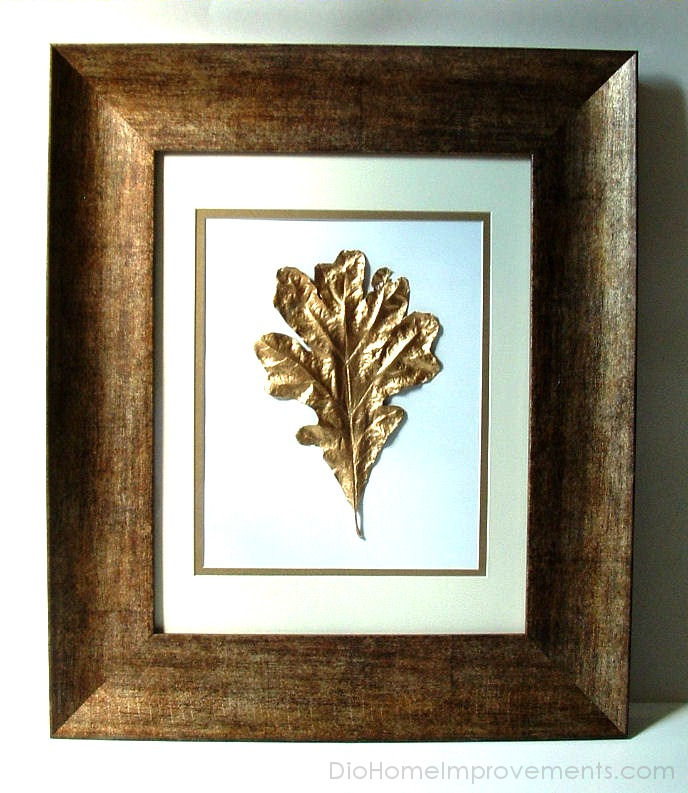 Maple Leaf
I hope you have enjoyed this craft and getting to know a little bit about me! It was a pleasure to share this project and introduce myself to you today!