I picked some green grapes this past week from the community plot and since I was also given a bunch of concord grapes, I processed them in a food mill. The result was a strong flavoured grape syrup I used to make the best ever grape soda.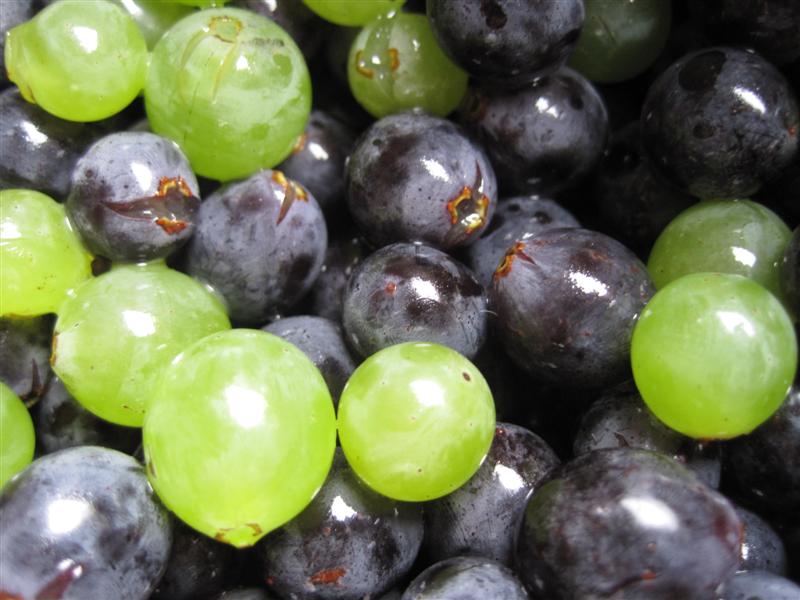 First I cooked the grapes to loosen their skins.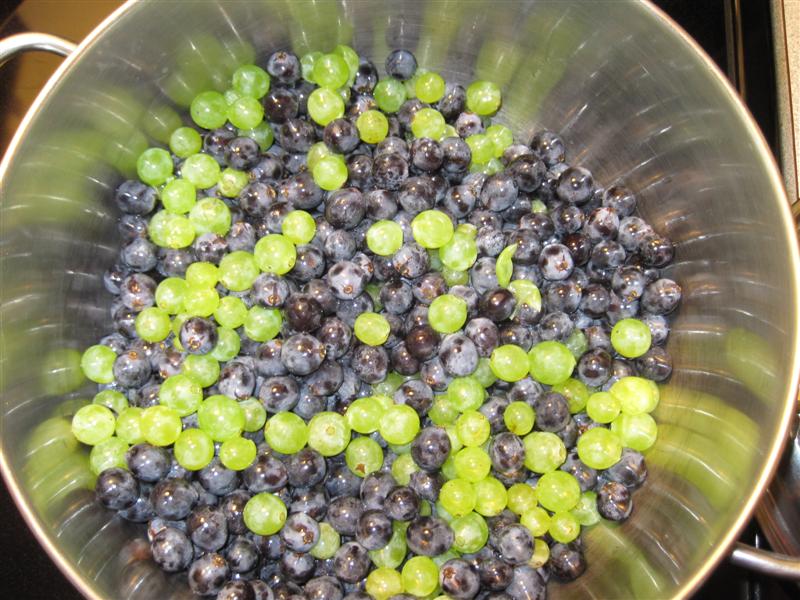 I then ran them through the food mill which left me with a thick pulp. The mill did a pretty good job of removing the skins, but even with the finest screen on the seeds still got through. I look forward to trying it again to make applesauce.
I strained the pulp through a fine sieve, cooled it down, added some soda and, voila, homemade grape soda. It looks pretty much the same as the blackberry cordial I made a few weeks ago but the flavour is completely different (like comparing grapes and blackberries).
If I ran it through a jelly bag I would have had a clearer liquid, but I didn't have one and I certainly don't mind the homemade look of this drink. It tasted so good that it was gone in an instant anyhow. Luckily I still have lots of syrup left over to make more.