This recipe has been sponsored by iHerb and Swisse who also provided me with the ingredients to make this yummy green smoothie for glowing skin. They have a special offer for Garden Therapy readers at the end of this post too!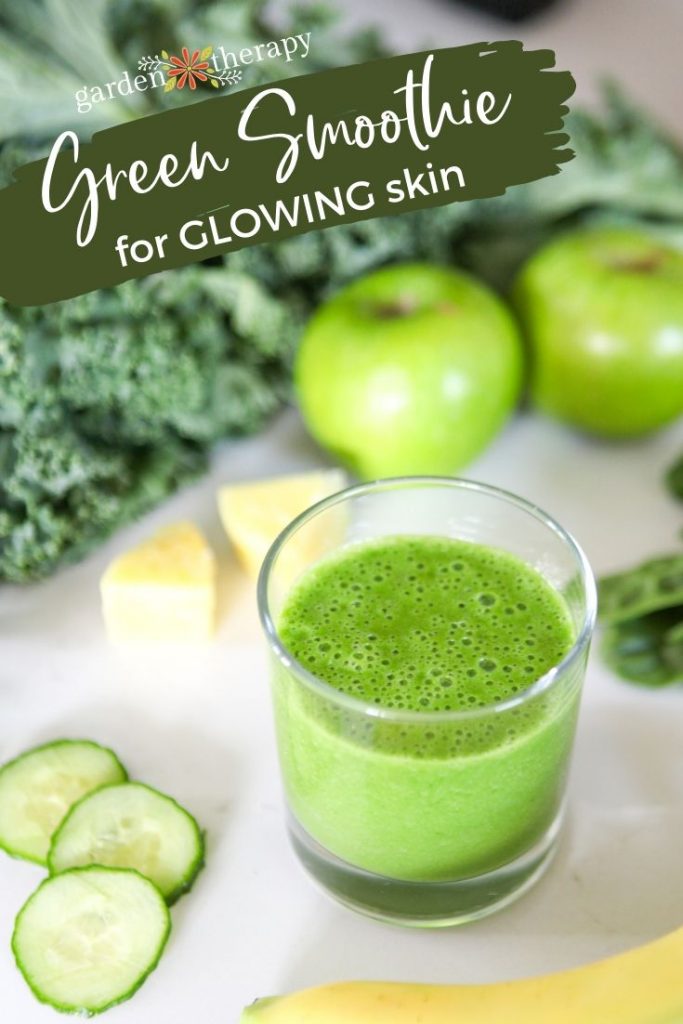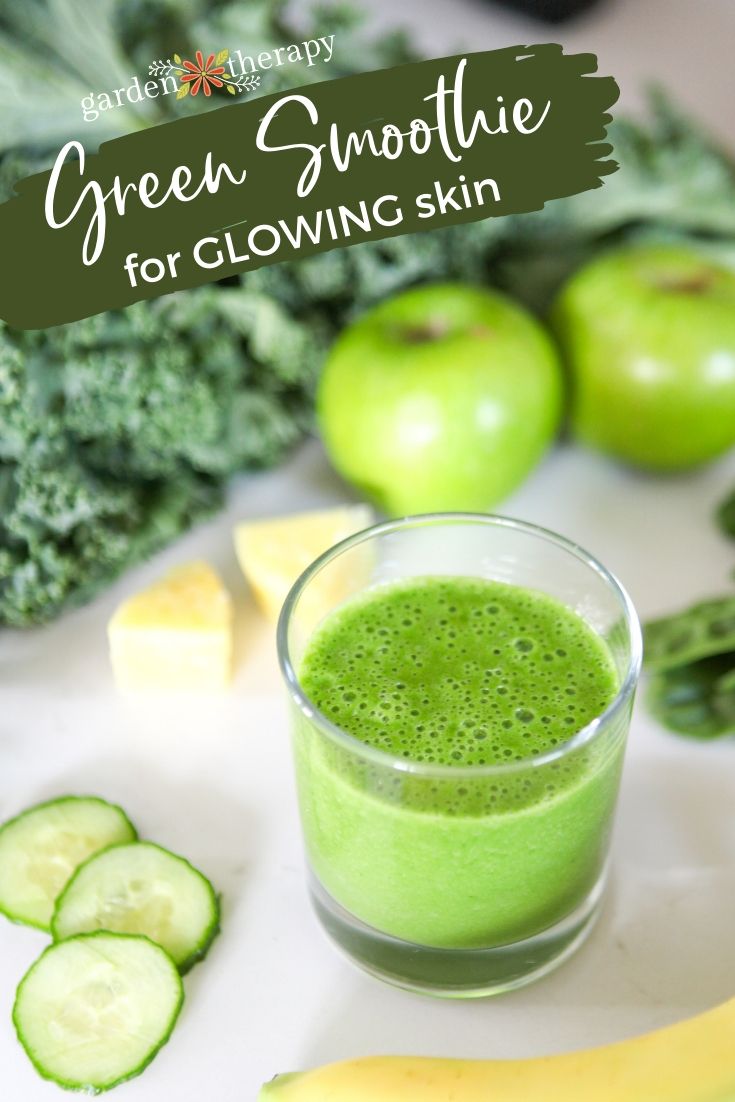 Plants are amazing aren't they? They feed and nourish us on the inside and the outside. When I was forced to make huge changes to my life to improve my heath, the first thing I did was adjust my diet. I opted out of taking a collection of prescription medications to treat the symptoms of my dis-ease, but instead looked at how I could remove anything I was taking that could have been adding to it.
Through elimination, I stripped my diet back to real foods which intuitively felt much better for me. But as I started to study herbs and wellness, I could see that plants offered many other benefits beyond just providing calories. Replacing packaged foods with real foods in their most natural form, meant I was getting much more than I bargained for: a whole bunch of added minerals, vitamins, and nutrients!
As I made these changes, friends and family kept telling me how healthy I looked, that my skin had brightened and I had that "glow". Well, I certainly was feeling better so I'm glad that it showed on the outside too. I'm not one for wearing a lot of makeup, and I stay out of the sun to protect my fair, freckly skin from sun damage, so naturally healthy skin is my goal.
I've written often about feeling good on the outside as well as on the inside. I make all of my own herbal skin care products because I value my skin, hair, and nails and like them to look healthy. I feel like everyone is entitled to their own choice for how they style their skin, hair, and nails, but universally, strong and healthy is something to strive for without debate.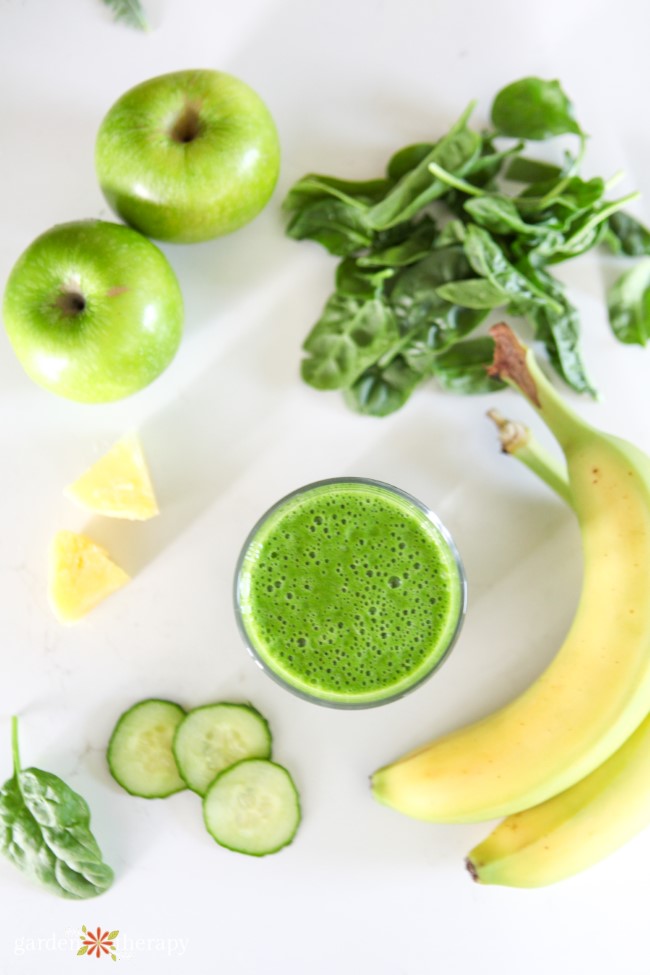 Vegetables, Fruit, and Herbs for Healthy Skin
Studies show that eating healthy food gives you more of a healthy glow than the sun. Here are some of the best candidates to get started with are those high in Vitamin C as well as dark green and orange vegetables, fruit, and herbs:
Spinach
Kale
Dandelion greens
Nettles
Cucumber
Avocado
Calendula
Sweet potato
Oranges
Carrots
Pineapple
Banana
Apples
Sponsored content: for this green smoothie recipe I worked with my friends at iHerb who carry Swisse and 30,000 more natural products to ship to over 150 countries. I get my orders shipped to Canada quickly and in great condition every time. I like that they have climate-controlled distribution centers to ensure the quality of their products, and my order arrived in pristine condition. I did have an issue with a past order, where one of the bottle caps came off an essential oil in shipping, but it was quickly resolved because they have customer service 24 hours a day / 7 days a week.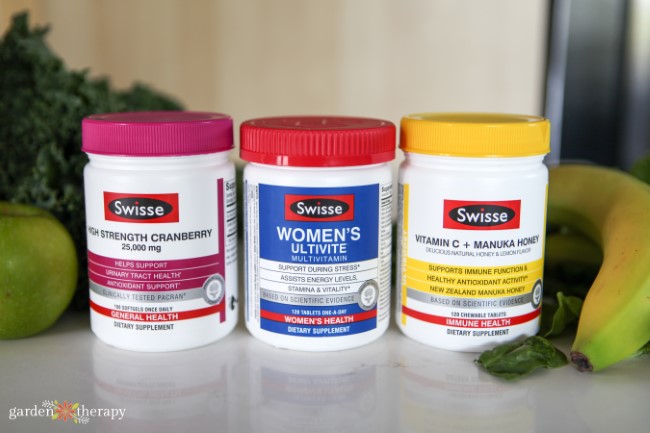 I love the Swisse Ultiboost High Strength Cranberry, Swisse Women's Ultivite Multivitamin (which I take daily) and the Swisse Ultiboose Vitamin C + Manuka Honey (to strengthen my immunity during cold and flu season), so I wanted to incorporate some of their tasty liquid supplements into a recipe.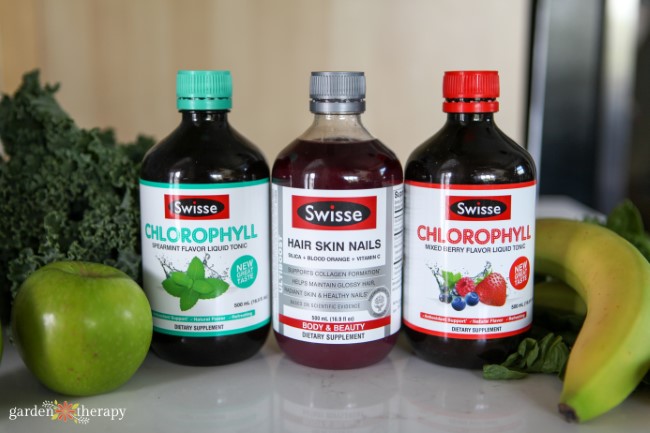 I started making this green smoothie with Swisse Ultiboost Hair Skin Nails because it supports collagen formulation and helps maintain glossy hair, radiant skin & healthy nails. I have a lot of hair but each strand is very fine and it can get a little crazy with frizz and breakage. My nails used to be so weak as well that I would be able to bend them. Including the silica and Vitamin C combination helps formulate collagen which in turn improves hair, skin, and nails. Plus, it's sweetened with stevia which I LOVE.
The Swisse Mixed Berry Flavor Liquid Tonic is made with chlorophyll, a natural source of antioxidant, helps clear skin and protect against damage. Swisse has two flavours of chlorophyll, spearmint and mixed berry. I tried both of those in my smoothies and I prefer the mixed berry for the fruity sweetness it adds, but I also liked the spearmint without any other added fruit (just mix it with the greens for a fresh and minty smoothie).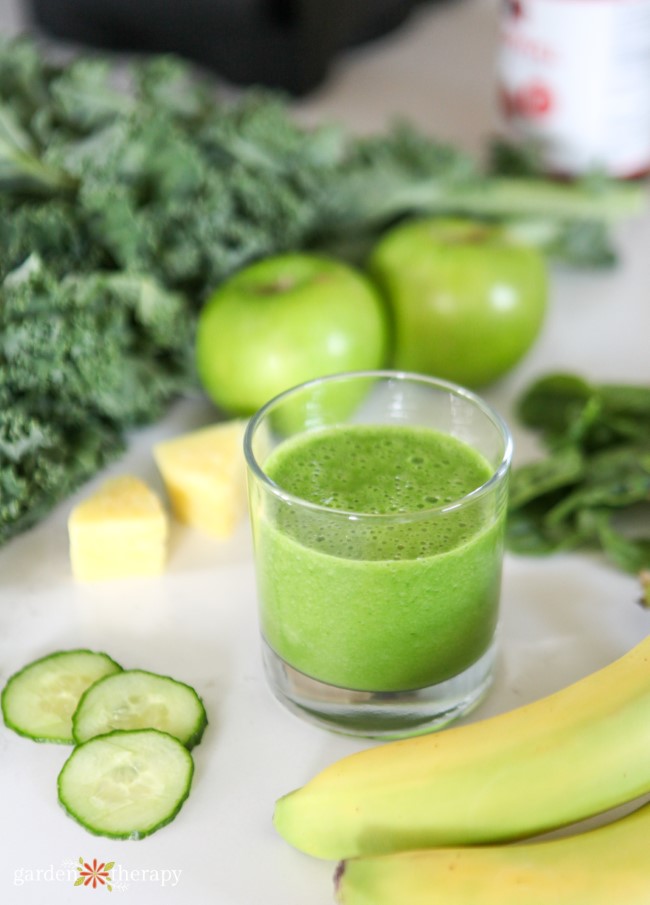 Green Smoothie Recipe for Glowing Skin
Makes 2 servings.
Ingredients
2 cups mixed greens: spinach, dandelion, nettles, kale
2 cups coconut milk
2 cups chopped pineapple, banana, green apple, avocado
Skin Boosters
Per serving add:
Make it!
Add the greens and the coconut milk in a blender and puree until liquid. Then add the chopped fruit and blend again. Frozen fruit chunks make the smoothie nice and cold too.
Add in the skin boosters and quickly blend to combine. You will be pleasantly surprised how tasty this combination of boosters is in the smoothie! The mixed berry plus the blood orange blend well with the vegetables and fruit. Taste it before adding and then again after to see what I mean!
Serve immediately.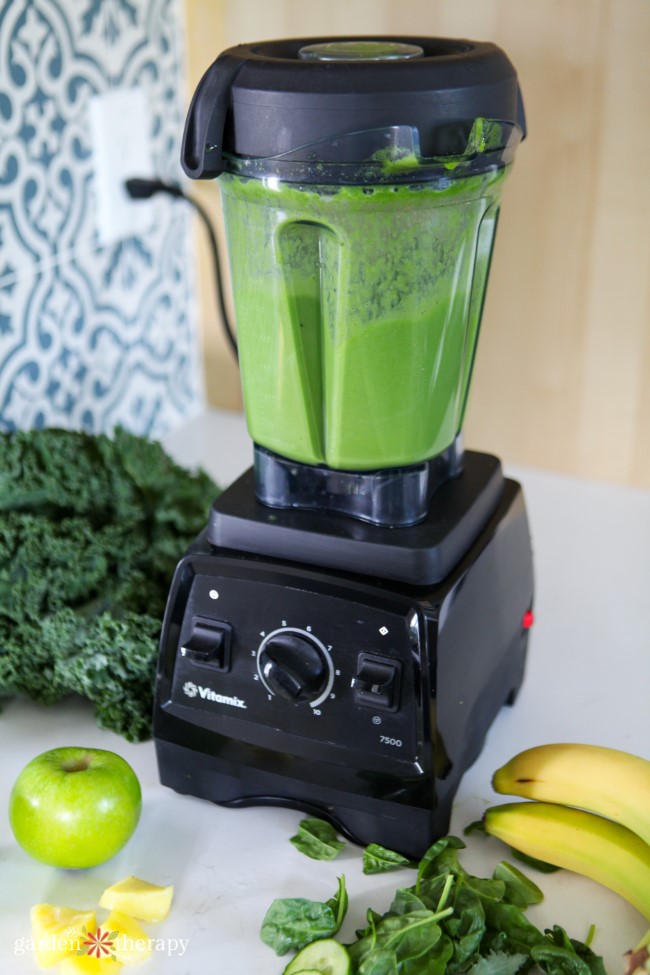 Disclaimer: Please read all of the packaging information on each product before use. This recipe is not intended to treat any medical condition. 
About iHerb
iHerb is a global leader in bringing the best overall value in natural products to our customers all over the world. I have ordered from iHerb many times now for delivery to Canada and it is always fast, inexpensive, and easy.
If you would like to give iHerb a try, new customers can get a discount off their iHerb order with no minimum purchase by clicking here.