What better time than Halloween is there to be creative in the garden? I decided to take a stab at my very first miniature garden design to celebrate the spookiest eve with skeletons, tombstones, and (of course) a miniature pumpkin patch!

I've been wanting to try mini gardening ever since I read Janit Calvo's amazing book Gardening in Miniature. I am lucky enough to call Janit a friend, so after she wrote this fantastic tutorial on how to make a miniature garden patio for Garden Therapy, she also sent me a Halloween mini garden kit containing skeletons, pumpkins, tombstones, gravel, and even straw!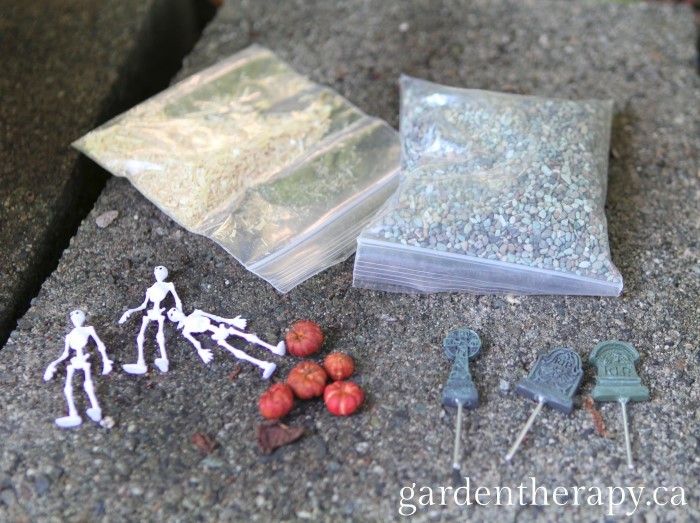 Here is how my miniature Halloween garden turned out.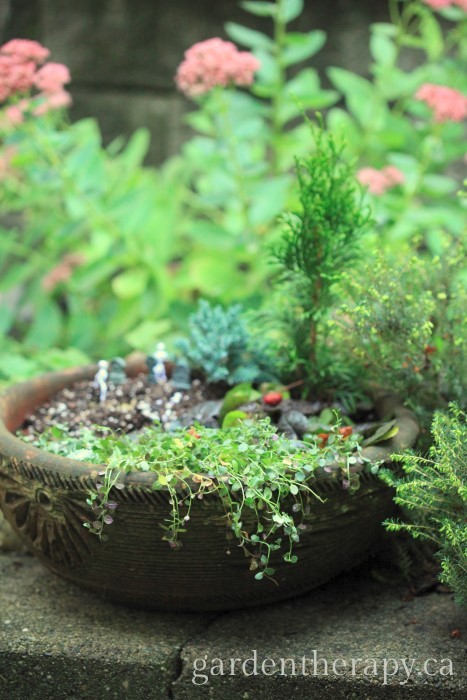 From afar, it seems to be a very tame planter with some evergreens and groundcovers in a decorative terracotta pot.
Now look a bit closer…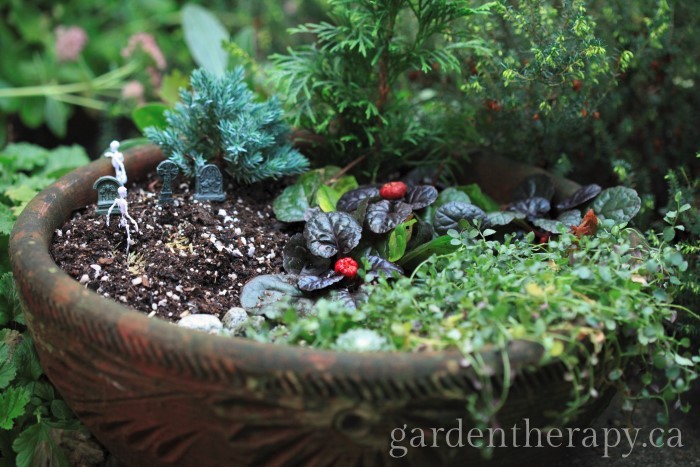 And closer…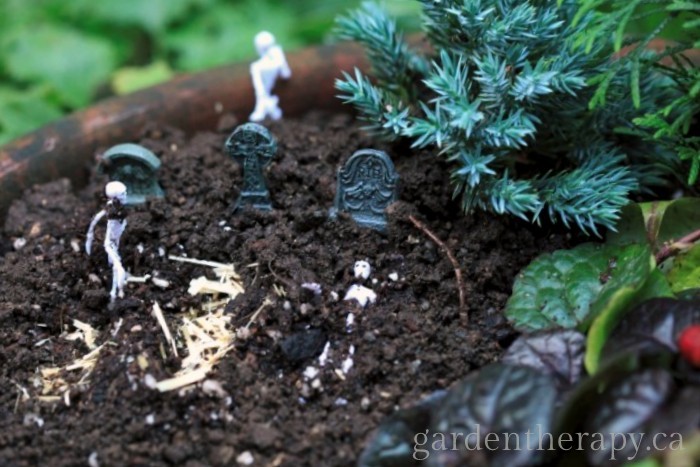 Boo!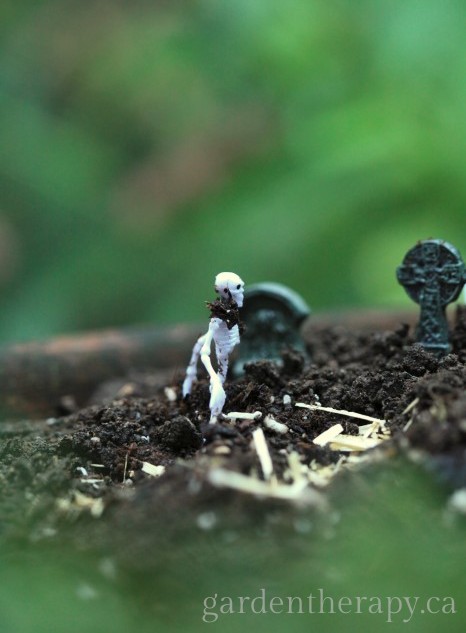 Who let the skeletons out? Who! Who-who-who!
The skeletons are escaping from their graves up on a hill shadowed by a blue star juniper and a small cedar tree.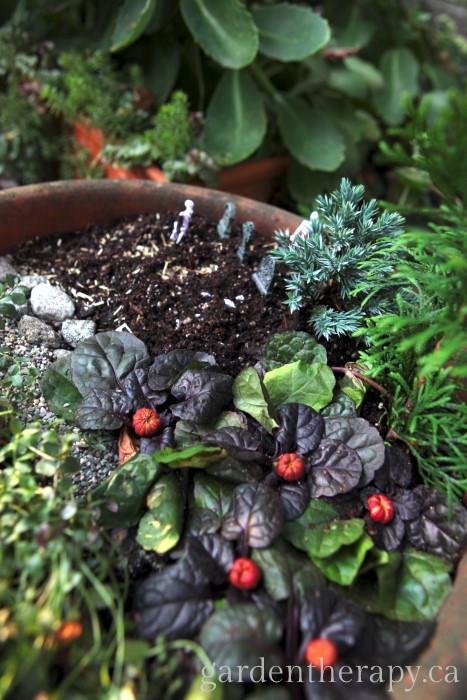 Just down the hill, there is a dry river bed that separates the pumpkin patch made from Ajuga "Black Scallop" and miniature pumpkins from the kit.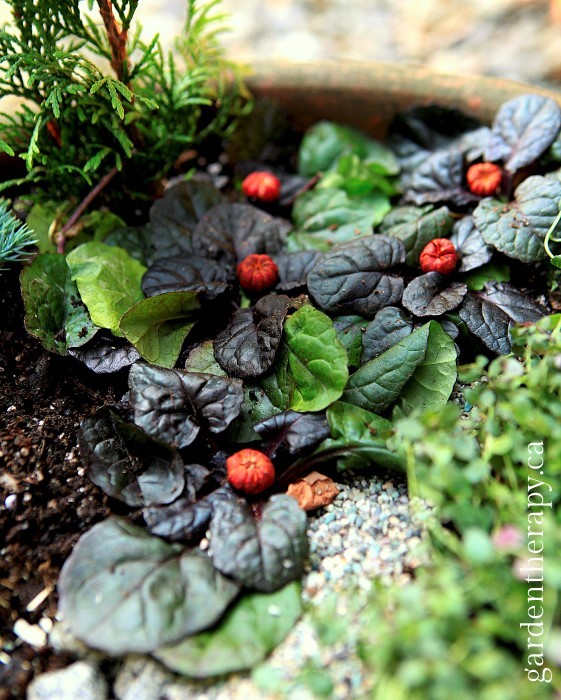 Beyond that, there is a blue star Pratia pedunculata 'County Park' groundcover and a cobwebby Sempervivum arachnoideum.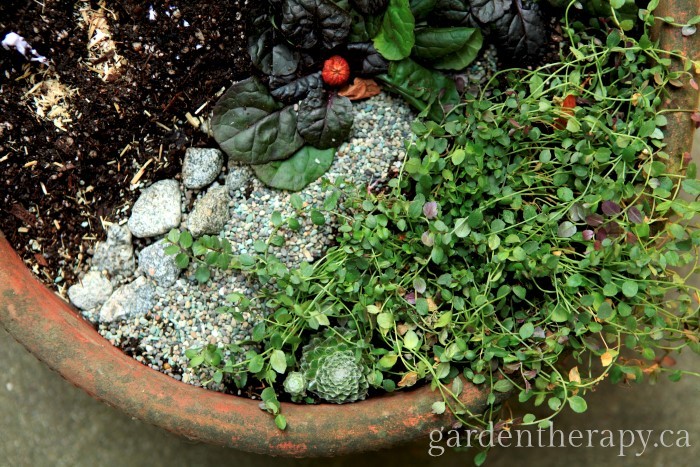 All of the plants in this miniature garden will continue to grow and fill in the space and I can replace the pumpkins, tombstones, and skeletons with other seasonal planting when Halloween is over. It should be noted, however, that none of the plants I used are truly miniature plants.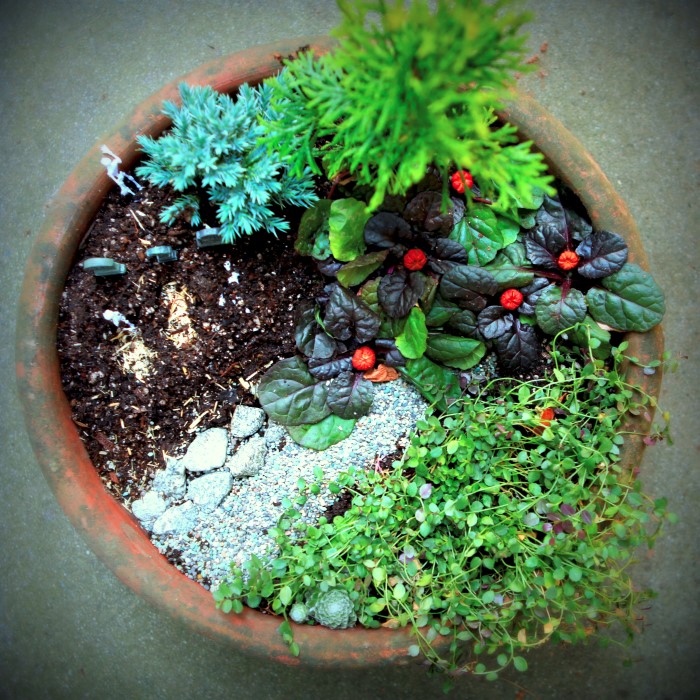 I hope to make a proper miniature garden in the future with miniature plants that will make the Miniature Gardening Guru proud! Check out how a pro really does up a mini garden for Halloween here: