A properly planted, well-cared-for hanging basket can brighten up your entrance or patio immensely. Although hanging baskets can be tricky, this guide to choosing the right plants, watering correctly, and caring for hanging containers makes it easy to plant and maintain a beautiful blooming basket.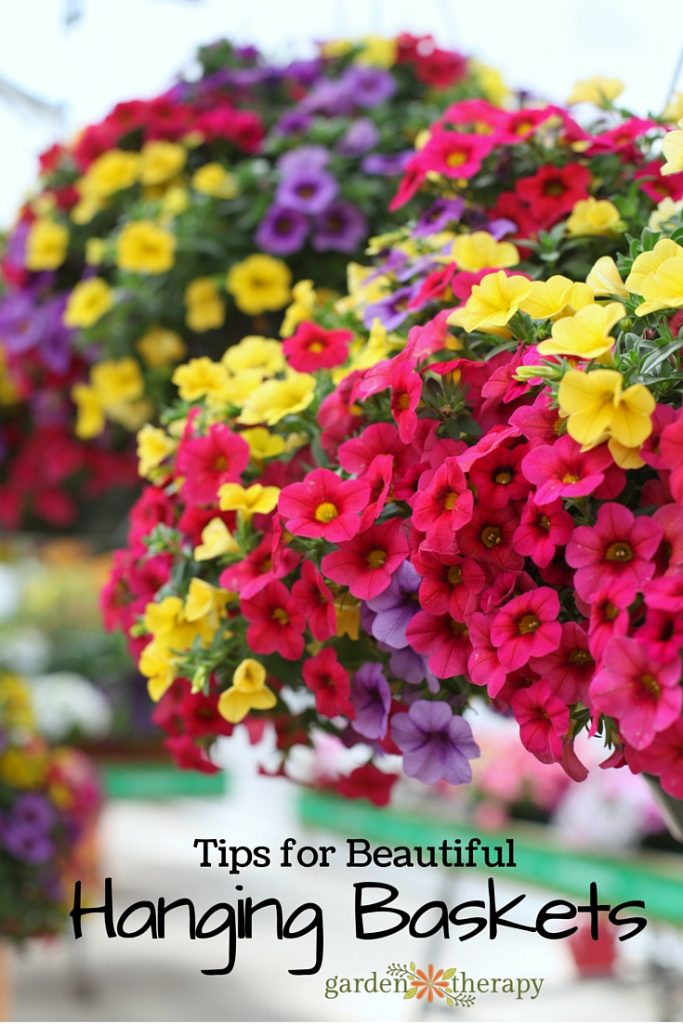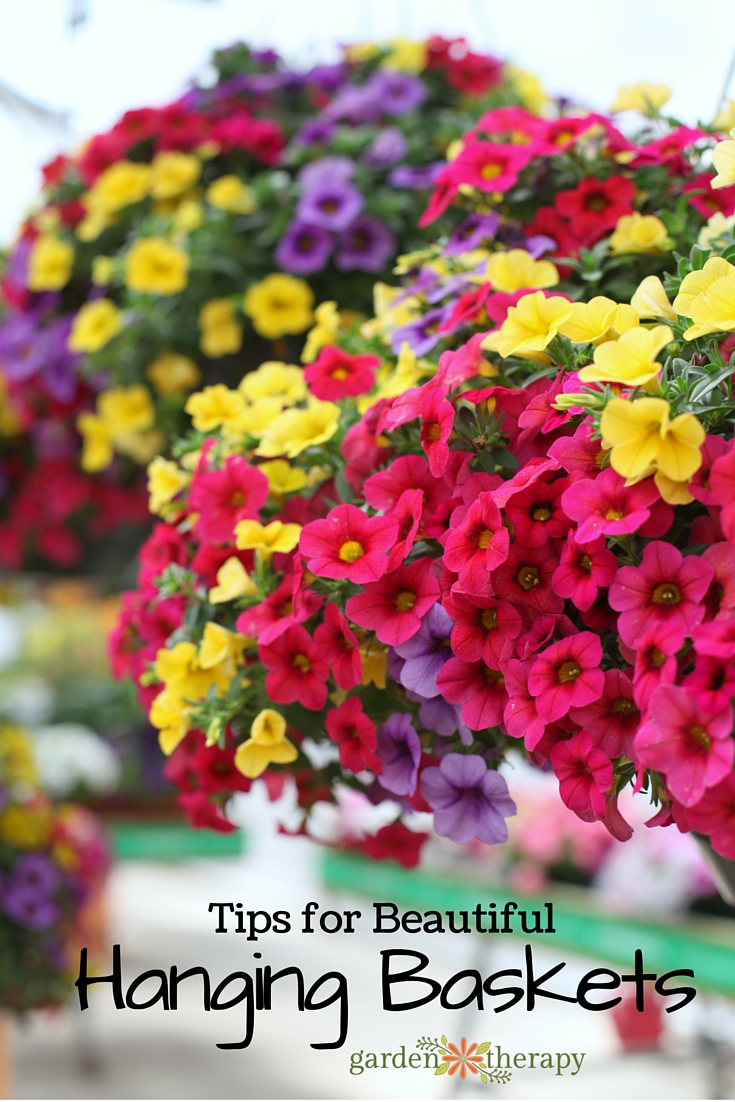 Choose the Right Plants
When putting together a hanging basket, think about where you plan to locate it. Is it a place with a lot of hot sun? If so, make sure you're choosing plants that love the heat. Is it a shadier area? Choose plants that will thrive in the shade. Whatever the light and temperature conditions of the spot where you want your basket to hang, be sure to pick plants that are appropriate for those conditions.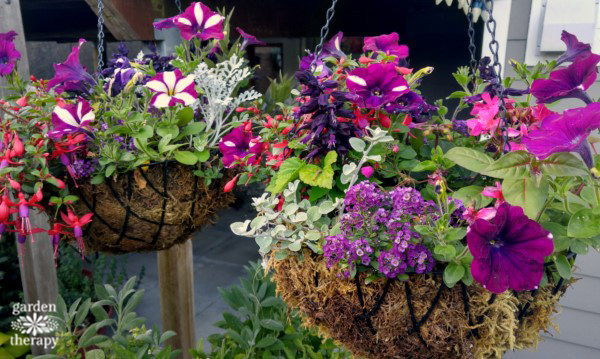 You should also think about what kind of plants will look most aesthetically pleasing in a hanging planter. Plants that spill over the edge and trail down look lovely. A good rule of thumb, if you want various plants in one basket (although just sticking to one kind of plant in a basket can be gorgeous!), is to choose thrillers, spillers, and fillers as outlined in this post.
Water Properly
Water drains out of hanging baskets very quickly, and having many plants in one fairly small container means that there are a lot of roots packed together under the soil competing for water. These elements combined means that it is easy for plants in hanging baskets to dry out much faster than if those same plants were growing elsewhere. Here are some techniques to keep your baskets moist, happy, and blooming:
Water regularly!
Use a plastic liner inside the hanging basket to keep moisture in.
Try using a self-watering system like a bottle or bulb. These tools add water to the soil as it dries out.
If plants are still dropping, start giving your hanging baskets a soak once a week. Simply take the basket down from its hanger and soak it in a tub of water for a couple of hours, then hang it back up.
Maintain Nutritious Soil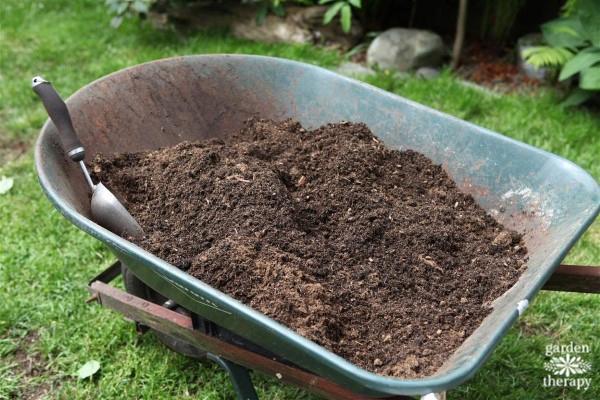 Because hanging baskets are, well, hanging, the soil is not exposed to nearly the same amount of microbes, bacteria, and insects that normally work to improve the soil in the garden. To make up for this, fertilize hanging baskets regularly or add some slow-release feeding spikes to do the job for you.
Deadhead and Prune
Once a week, inspect your hanging basket and remove any dead or fading flowers and brown leaves. Cut back any part of the plant that looks dead, brown, or damaged. This will encourage new growth and more blooms and keep your planter looking wonderful!
More Posts You Might Like: