When the strawberries and rhubarb are seen at the markets at the same time, it signals the season change from spring to summer and it's time for a final rhubarb harvest. Ensure your plant will continue to be fruitful and learn how to harvest rhubarb the right way.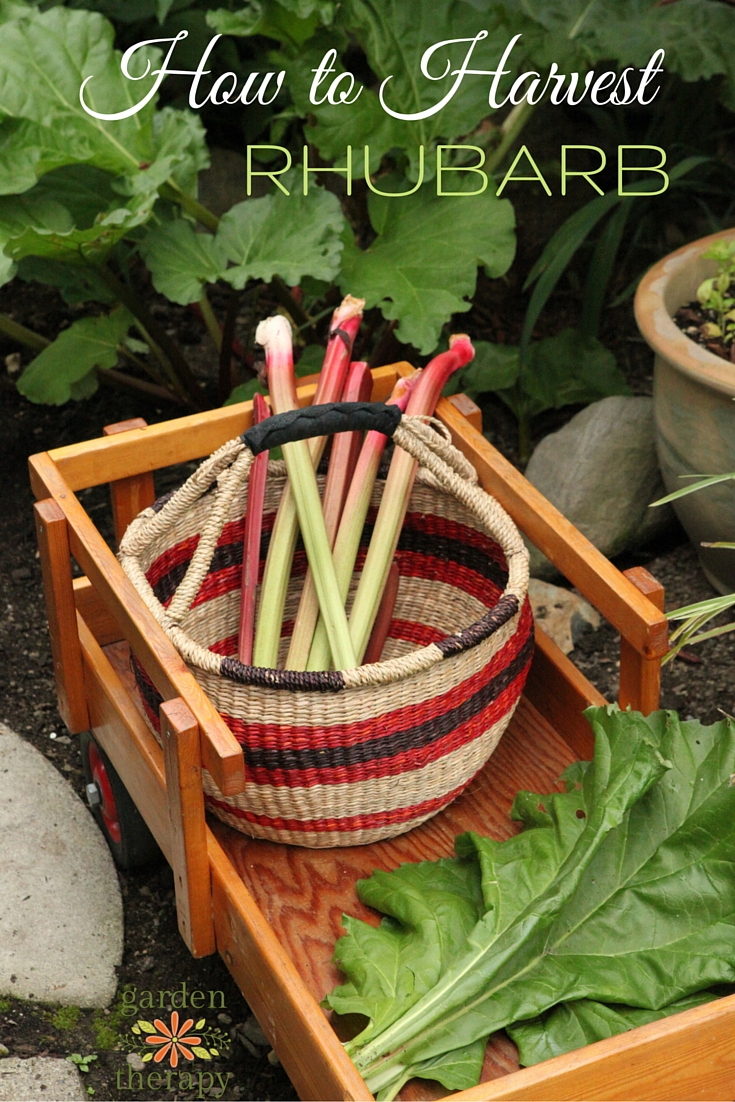 Let a new plant grow for two years before harvesting any stalks and only take 1/3 of the plant on year three. After that, you can harvest rhubarb heavily, leaving the smaller stalks behind after a solid 6-8 weeks of pulling off stems for yummy pies, compote, and sorbet!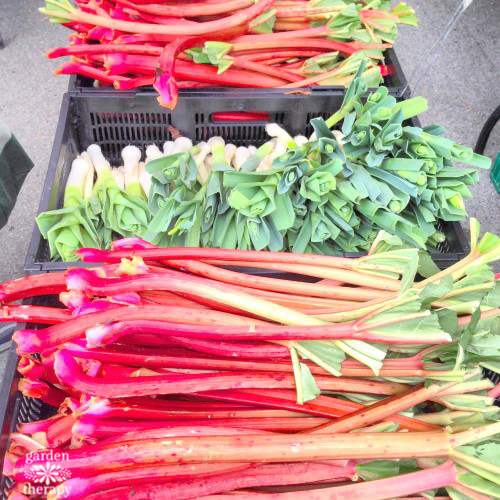 Rhubarb is a showy plant that holds its own in the front flower beds even if the critters have a snack here or there. Don't worry if the leaves get a bit chewed as they get composted regardless.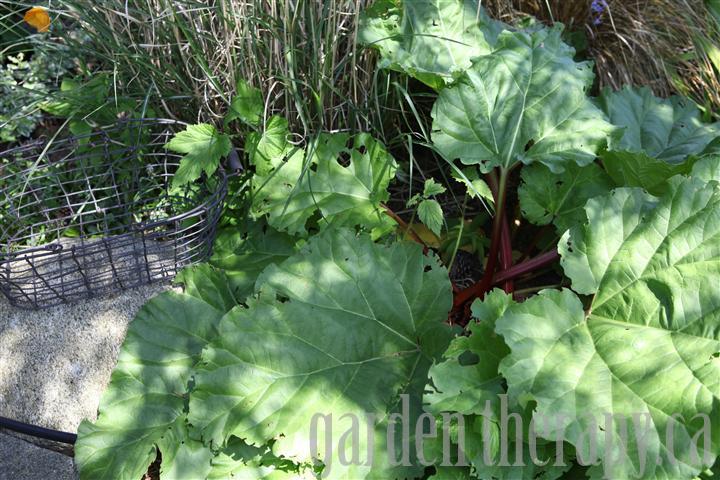 Be sure not to eat any part of the rhubarb leaves as they are toxic and will make you sick. The thick red stems is what we are going for.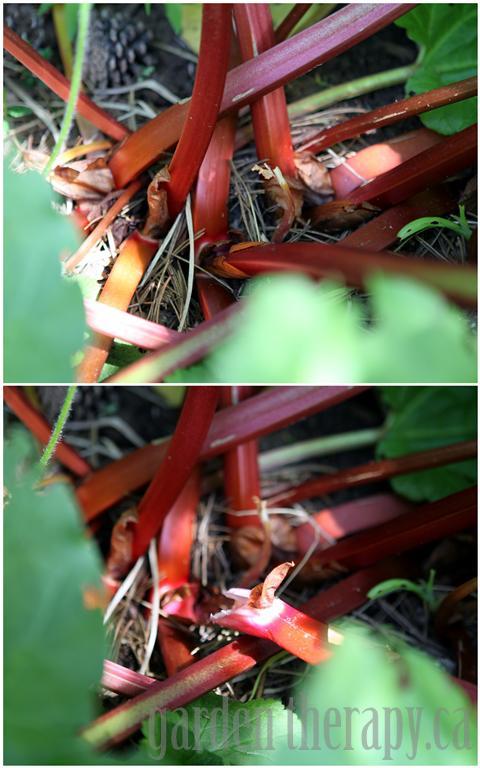 To harvest, solidly grasp the stem, twist to the side and pull to remove. Do not cut the stalks.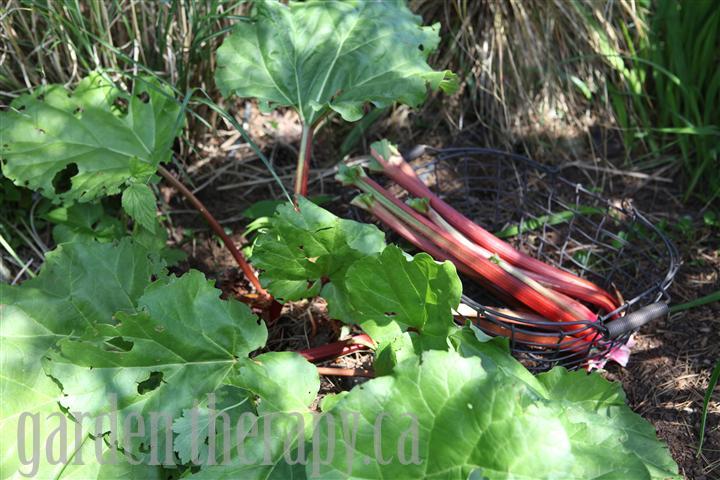 Trim the leaves in a fan pattern for storing in the fridge or trim the tops completely if you plan to use the rhubarb right away.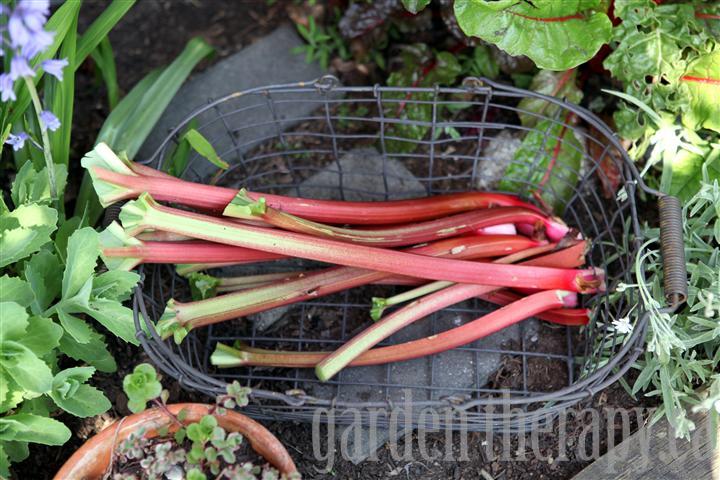 Whether stalks are red or green doesn't affect the flavor, but the red stalks are generally preferred to make the beautiful pink color often associated with rhubarb desserts like rhubarb lemonade or this Rhubarb Sorbet Recipe.