If you have been growing and harvesting rhubarb, here is a wonderful rhubarb sorbet recipe that tastes tart and sweet just like pie. Maybe even better than pie. Either way, like pie, it tastes fabulous served with a scoop of vanilla ice cream. Note: You need an ice cream maker for the smooth, creamy texture.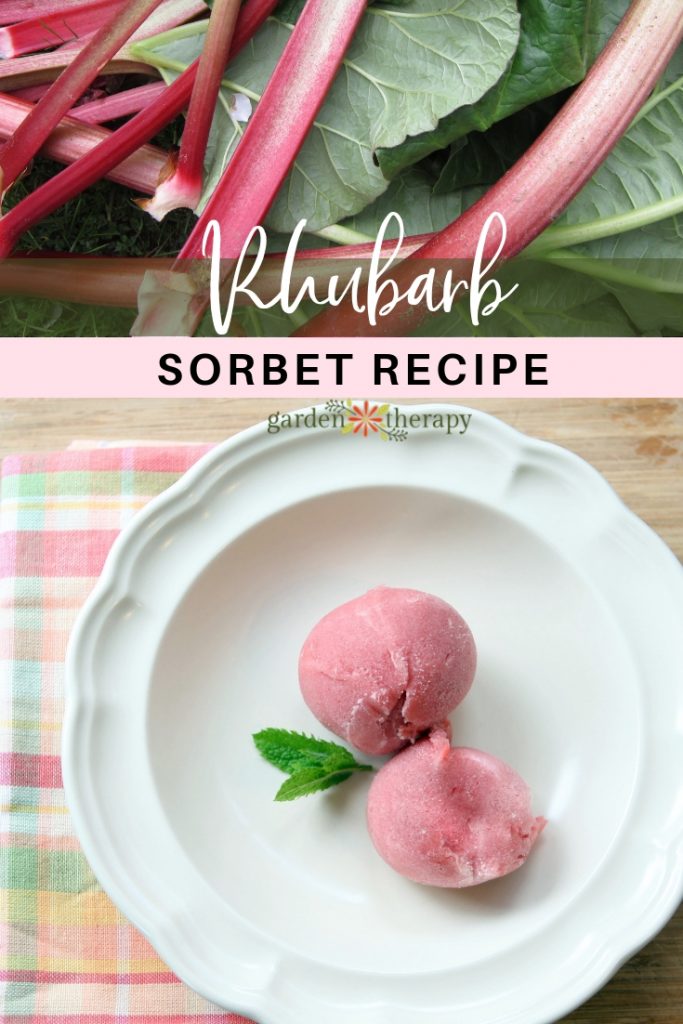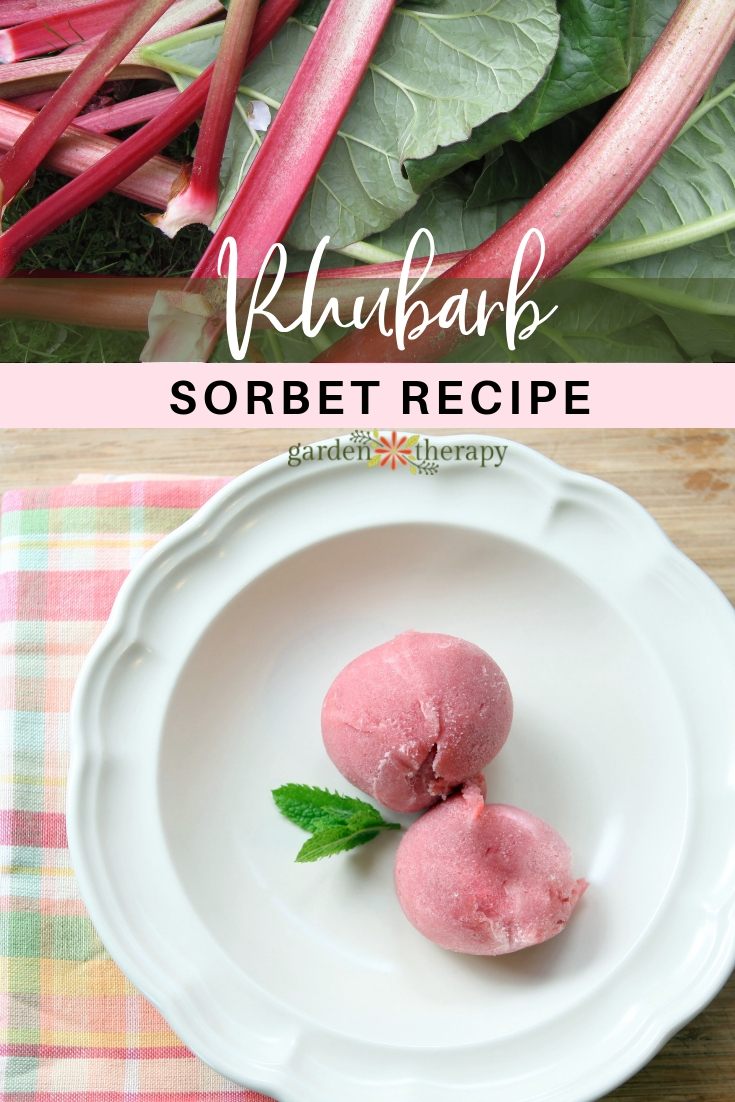 Ingredients:
3 large rhubarb stalks, cut into 1-inch-long pieces (~7 cups). Pick stalks with lots of red on them for pink sorbet.
1/2 cup water
1 1/2 cups sugar
1 teaspoon vanilla
1 tablespoon rum
Make it!
Put everything but the rum in a large saucepan. Stir over low heat until sugar dissolves. Increase heat, bring to a boil, then reduce heat and simmer until rhubarb is tender (about 10 minutes). Don't overcook or you'll lose the nice pink color.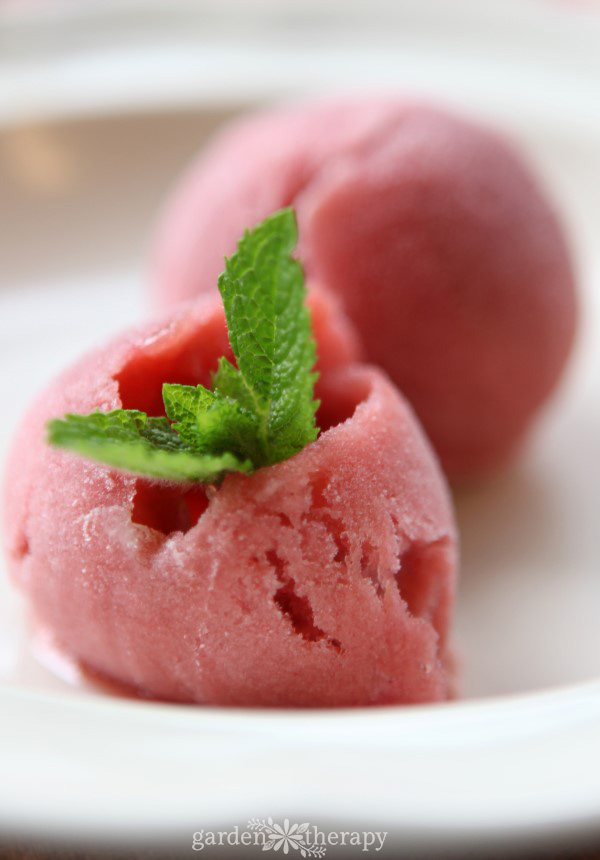 Using an immersion blender, purée until smooth (or pour into the regular blender in batches— be careful, it's HOT). Cool purée in the fridge until it is cold to the touch. Add the rum and stir well; alcohol will help the sorbet remain soft enough to scoop. Freeze purée in an ice cream maker as per the machine's instructions. To harden, transfer the sorbet to an airtight container and store in the freezer.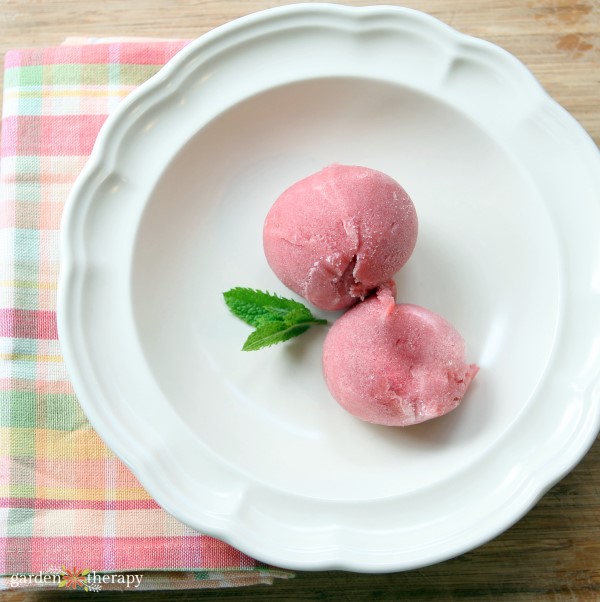 Rhubarb is a great garden producer, and tasty too. Check out all the posts on rhubarb here.