Swiss Chard is the colorful star of this installment of the Grow it! Eat it! series, where we will talk about growing, harvesting, cooking, and eating these extremely ornamental greens.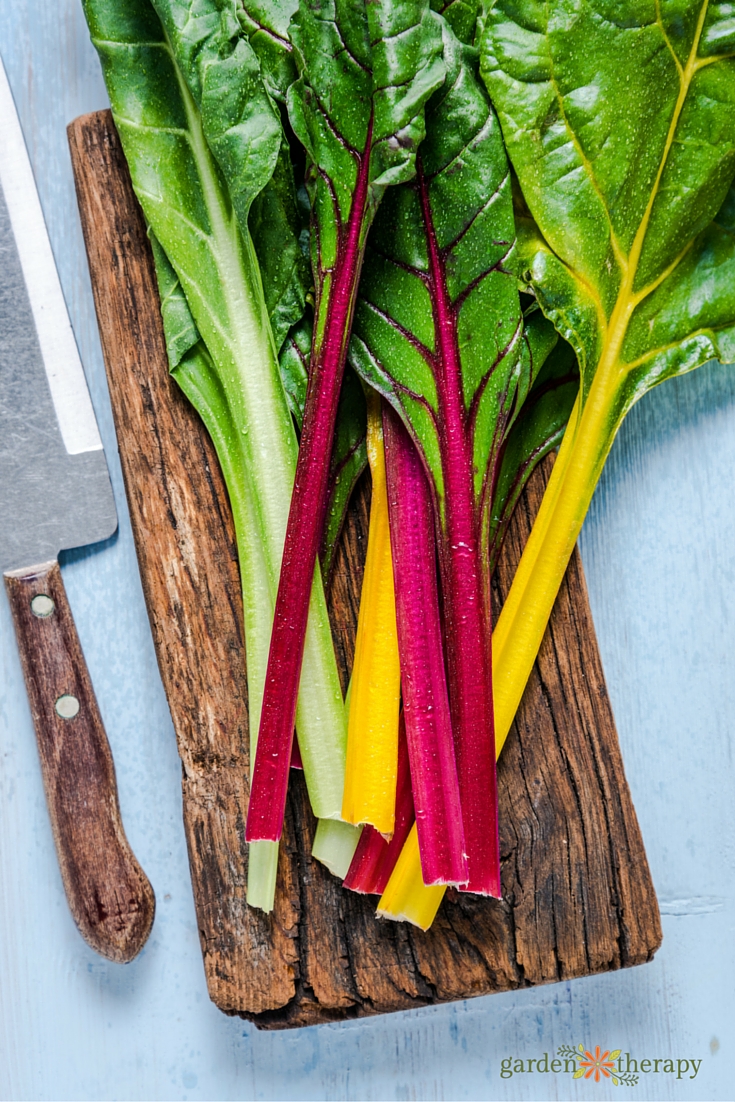 Grow It!
Chard comes in many colors and is highly decorative in the garden. This cool-season lover is right at home in the flower garden, but it makes such a delicious meal when cooked that you will want to have lots on hand. Choose seed varieties like "Bright Lights" or "Rainbow" to make sure you get a selection of vibrant neon stalk colors.
Plant chard in full sun from mid spring all the way through summer. It will do well overwintering in milder areas although it might not look like much until the following spring. Space seeds 12″ apart or closer and thin the small tender plants to add to salads.
Water well through the growing season and they could use a little shade in the hot summer months.
Harvest individual stalks from the outer part of the plant and allow the inner ones to grow larger. If you notice the plants are starting to grow taller, harvest the whole plant before they "bolt," or send up a flower spike.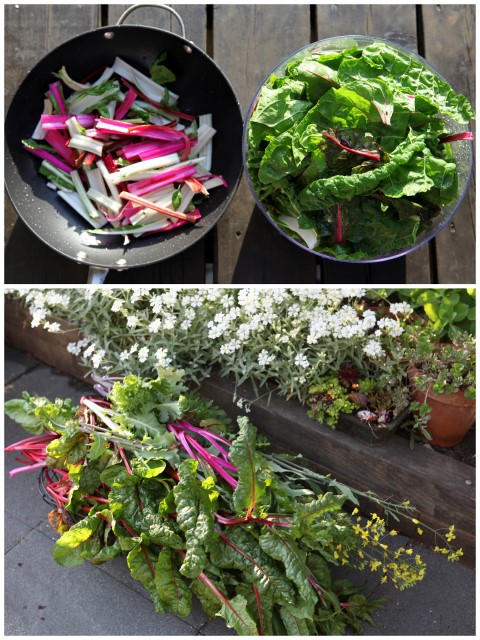 Eat It!
The leaves of Swiss chard are a lot like spinach and the stalks you would cook more like asparagus or green beans. I like to cook the whole thing together in one pan with my special chop and cook method.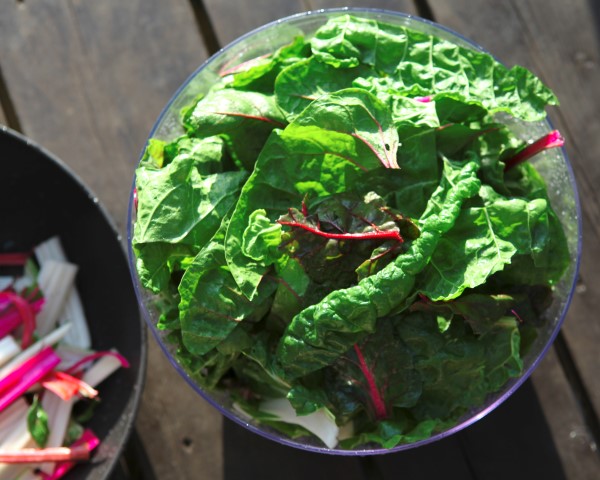 Swiss Chard with White Balsamic
Swiss chard
Olive oil
Garlic clove
White balsamic vinegar
Salt and pepper to taste
First cut the leaves away from the stalk and give them a rough chop. Set aside.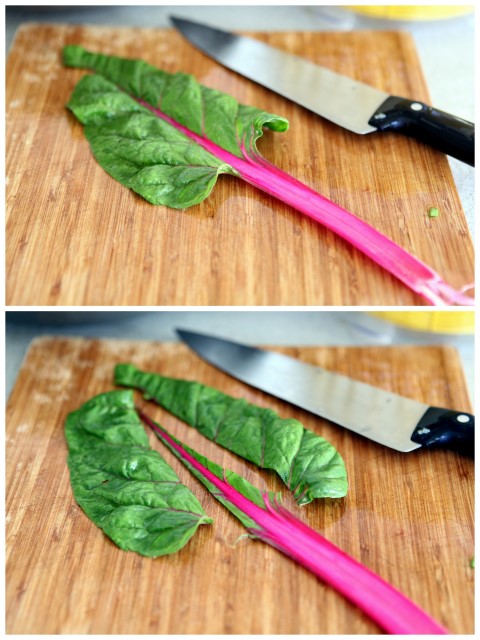 Chop the stems in 2″ long pieces and add them to a wok or pan with a bit of oil in the bottom.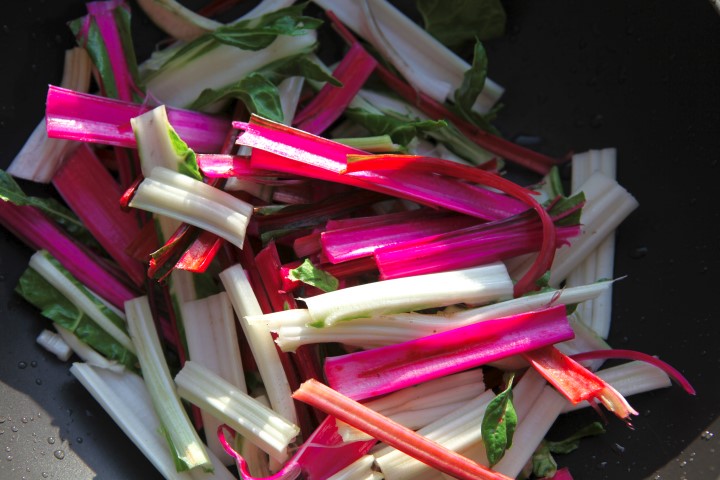 Place the pan on the stove and cover over medium-low heat. Keep an eye that there is enough moisture from the chard that it is steaming the stems, not frying them. Add a bit more water if they seem dry.
After a few minutes, toss the chopped leaves on top. Grate a clove of garlic and add this as well. Drizzle some olive oil and white balsamic vinegar over the leaves and cover again. Cook the chard like this until the stalks can be pierced with a fork and the leaves have wilted.
Stir and dress with salt, pepper, olive oil, and vinegar until you like the amount of dressing to chard.
This veggie is best served with a nice white fish or salmon on top, where some of the pan juices can also be drizzled over the fish.
Or try it with fennel and goat cheese in this Fennel, Chard and Goat Cheese Pie.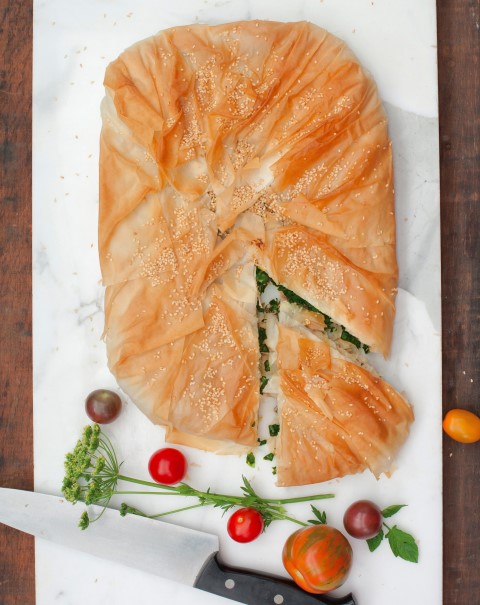 There is more to Grow and Eat!