Looking around at the garden center, there are just so many beautiful holiday planter varieties you can buy to create a festive welcome at your home. These planters are exceptionally easy to make yourself with some found clippings around the garden or even the bottom branches of your Christmas tree!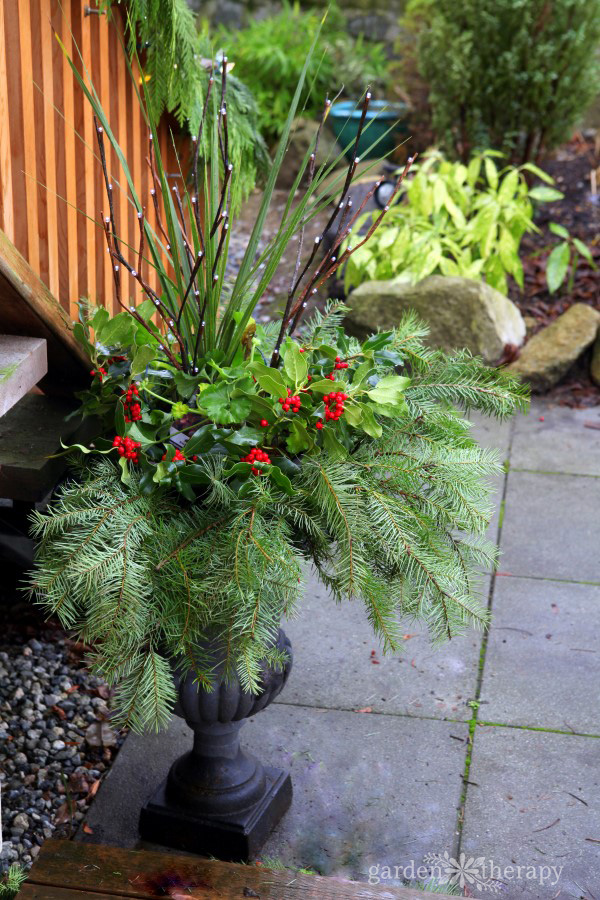 For this project I started with a metal urn planter growing a grass and some geraniums. Here is the before photo: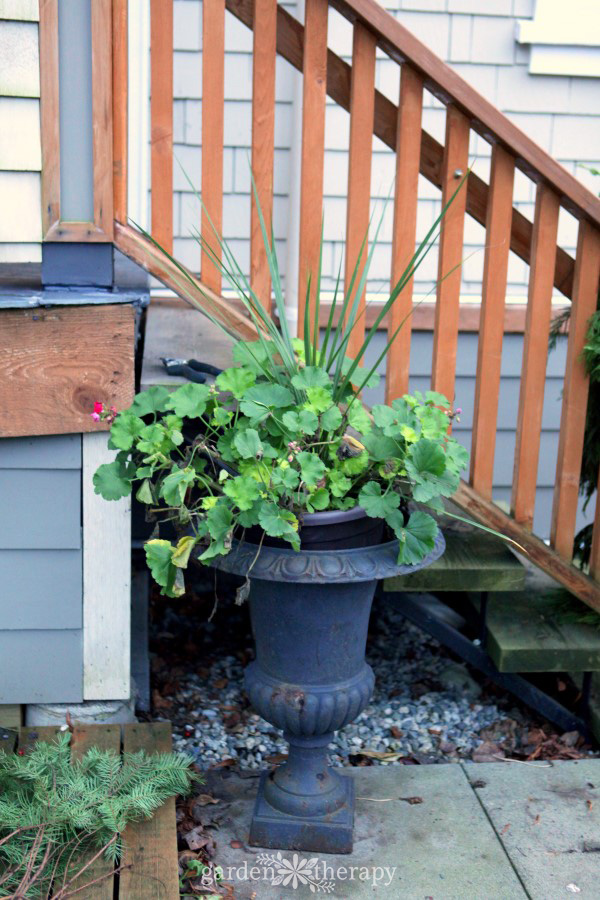 Materials:
Evergreen clippings (pine and holly used here)
Pruners
Metal urn planter
Plastic pot that fits inside the metal urn
Make it!
1. Fill the plastic pot with soil and set inside the metal urn planter. If you are using a planter with plants growing in it already, prune and clean up the plants by removing scraggly, damaged, or unattractive greenery.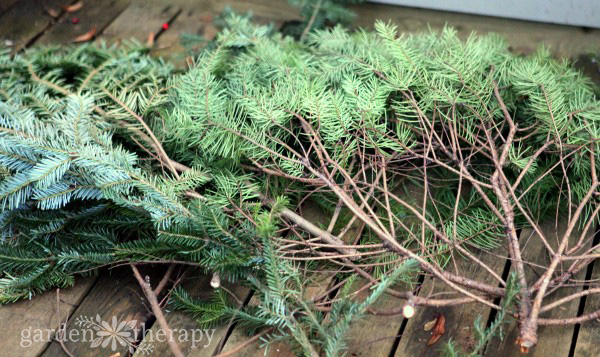 2. Prepare your evergreen clippings by cutting many stems the same length and creating a pointed end.
3. Arrange pine branches around the bottom of the urn bowl, between the plastic pot and the urn.
4. Tuck in holly branches around the outer rim of the inside of the plastic planter.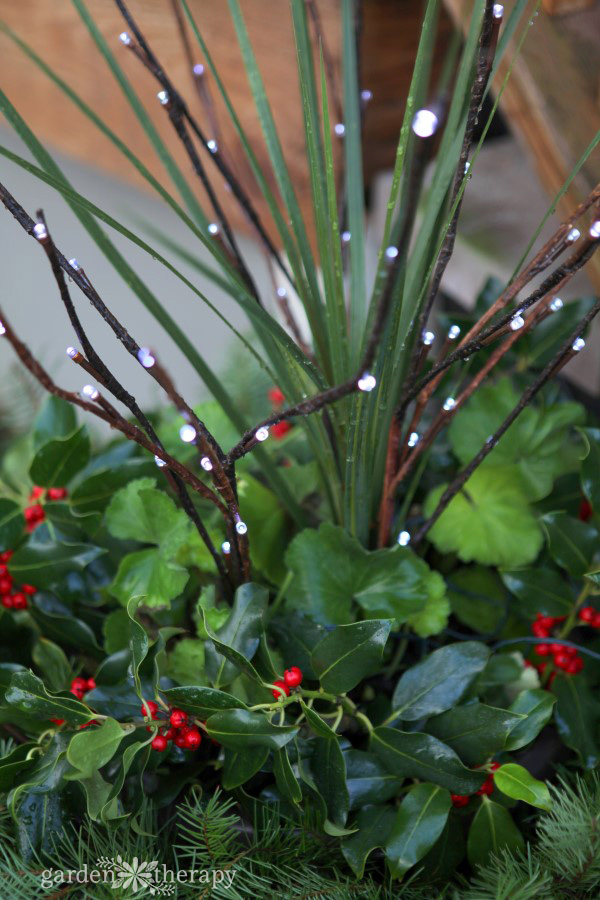 5. Add some LED branch lights to look structural in the day and festive at night.
Here is the final result: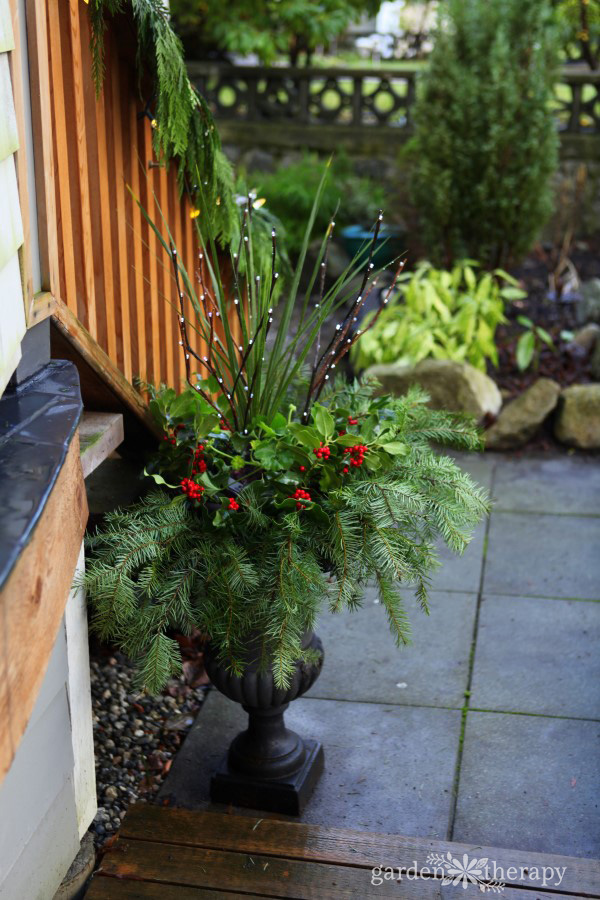 Quite the improvement!