Using large leaves from your garden to cast concrete is a fun and simple project that will inexpensively create lots of stepping stones. Imagine all the secret pathways you could create!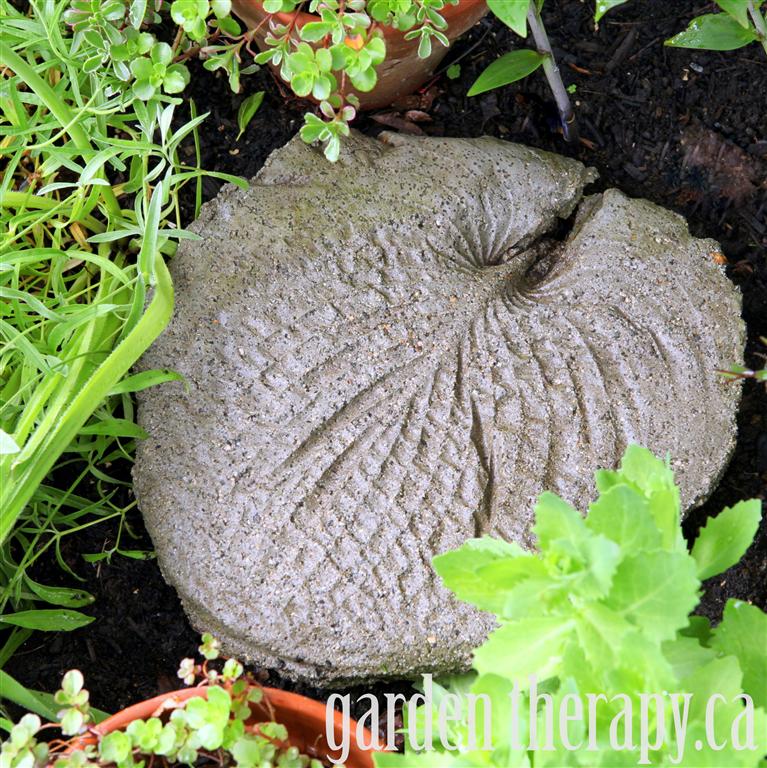 I tried this project the first time when making stepping stones and concrete planters from Concrete Garden Projects
. At the end of my project I had some left over concrete so I plucked a leaf of this gorgeous blue Hosta and loved the result.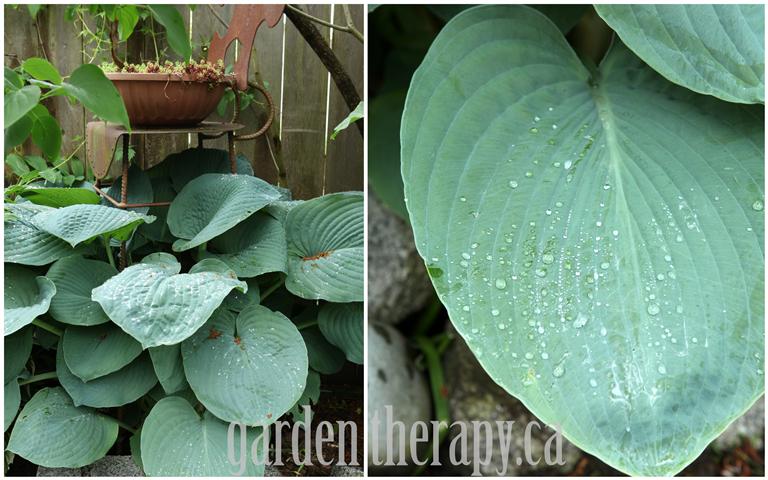 The Hosta is back in full glory and the lone stepping stone surely need a few companions. I'm really happy with how they turned out.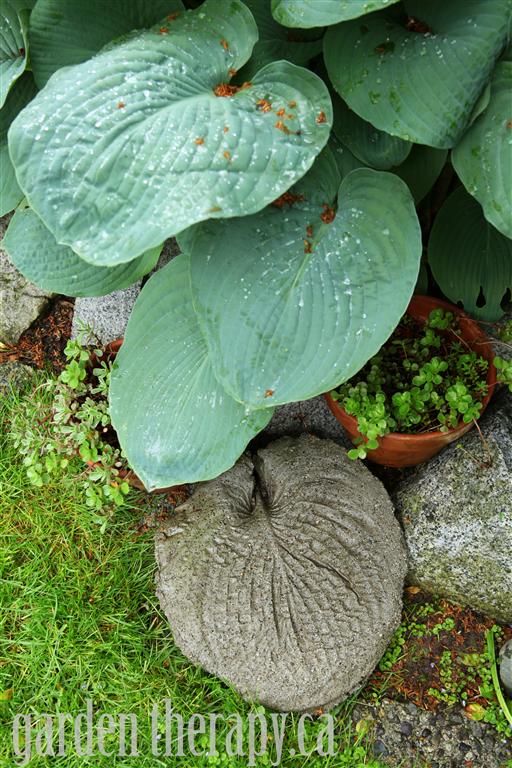 Materials:
dry concrete
wheelbarrow or large bucket
water source (hose, watering can)
tarp
vegetable oil or cooking spray
large leaves (hosta, rhubarb, gunnera, etc)
rubber gloves
Directions: 
1. Begin by gathering large leaves from around the garden. Choose firm leaves without tears or holes.
2. Protect hands with rubber gloves and mix concrete according to instructions. Choose a lightweight concrete mix (less gravel) for a smoother finished product; choose a heavier-weight concrete mix (more gravel) if the stones will be in high traffic areas. Consistency should be on the drier, firmer side. Add more dry mix if it is too runny.
3. Working on the tarp or some plastic bags, spray the front of the leaf thoroughly with cooking spray or brush with oil.

4. Mound concrete onto the leaf and pat it all around to compress the concrete and remove air bubbles.
5. Allow to dry/cure according to concrete instructions.
6. When completely hardened, peel off the leaf and use a chisel / hammer to remove any wonky bits from the edges.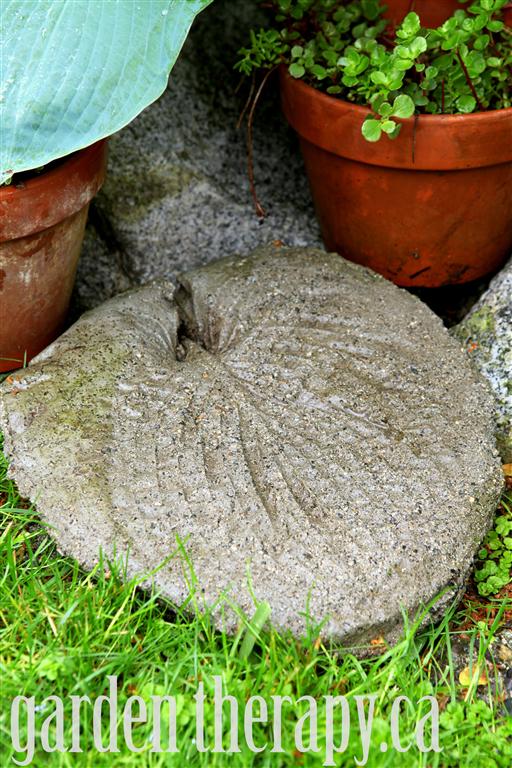 Thanks for visiting the Weekend Project.