I'm elated to be featured today on hodge:podge for being So Canadian, Eh?! You will find many fabulous style makers who have shared their thoughts in the So Canadian, Eh? series. I'm humbled to be in their company.
I like to keep Garden Therapy all about the crafty-gardeny-foodie goodness and limit how much I say about myself. But if you were ever curious as to what makes the woman behind the garden tick, head on over and have a read.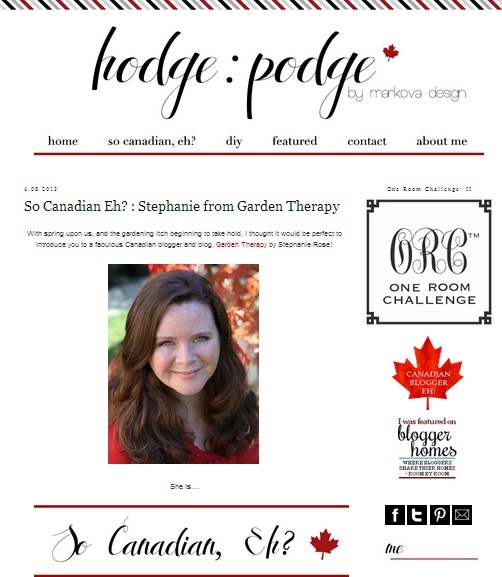 While you are there, check out the uber cool DIY projects from Barbara, hodge:podge creator and style maker extraordinaire. You may just end up tackling a few projects inside the house after you see what she can do with fabric and furniture!