Not long ago I had a mini baby shower for a friend and made up these little favors for the gals to take home. Tub tea!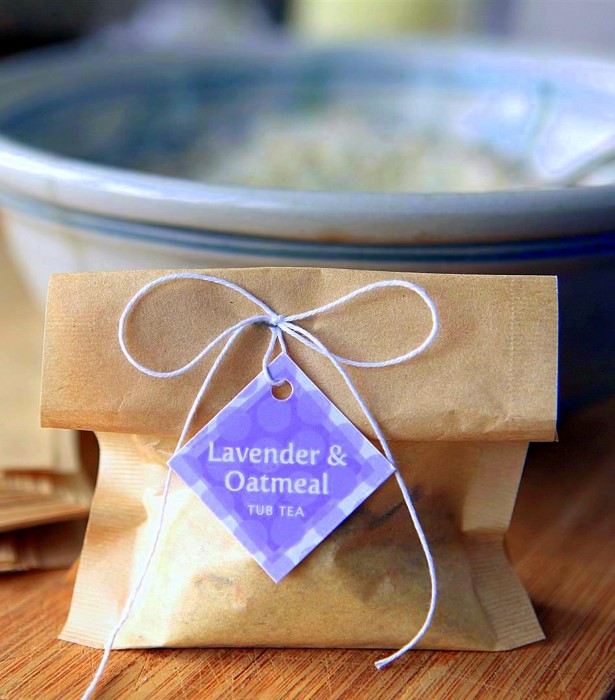 These herbal bath teas are packed with herbs, salts, and other skin soothing treats to steep the most luxurious bath. It's the perfect way to warm up and relax in cold winter months and when you are done, there is no messy clean up or herbs to pick out of the drain.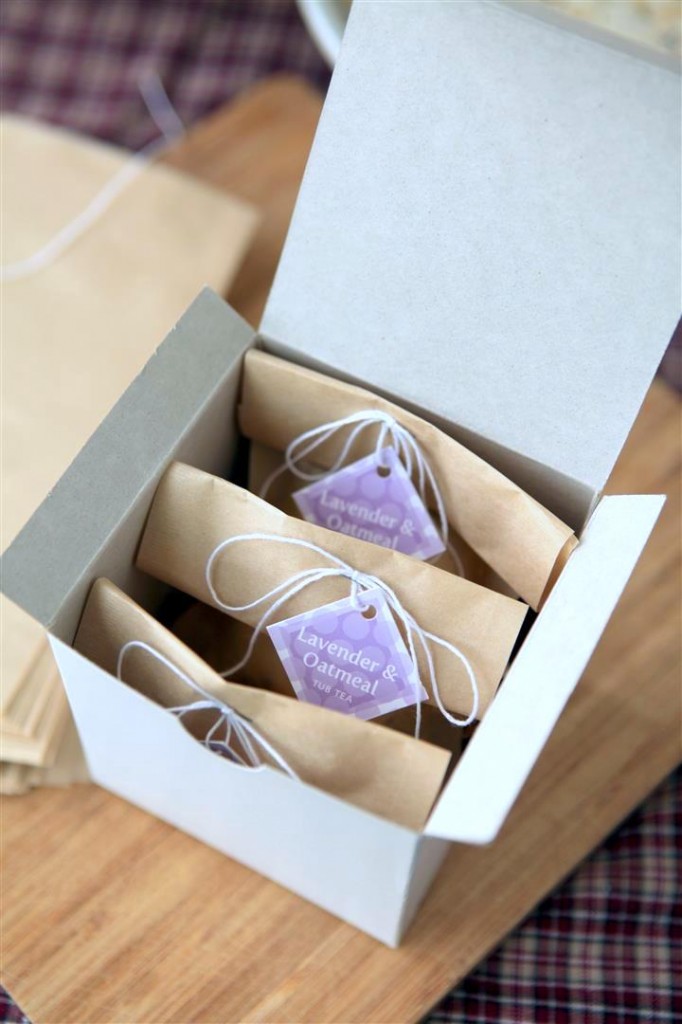 LAVENDER OATMEAL TUB TEA RECIPE
2 cups Epsom salts
2 heaping tablespoons dried lavender
15-20 drops lavender essential oil
1 cup oatmeal
1 cup powdered milk
Mixing bowl
Spoon
Stapler
Mix the Epsom salts, dried lavender, and essential oils in a large bowl then add in the powdered milk. The oatmeal should be ground in a food processor or blender to get a coarse power before adding it to the bowl as well. Mix well and you are ready to fill your tea bags.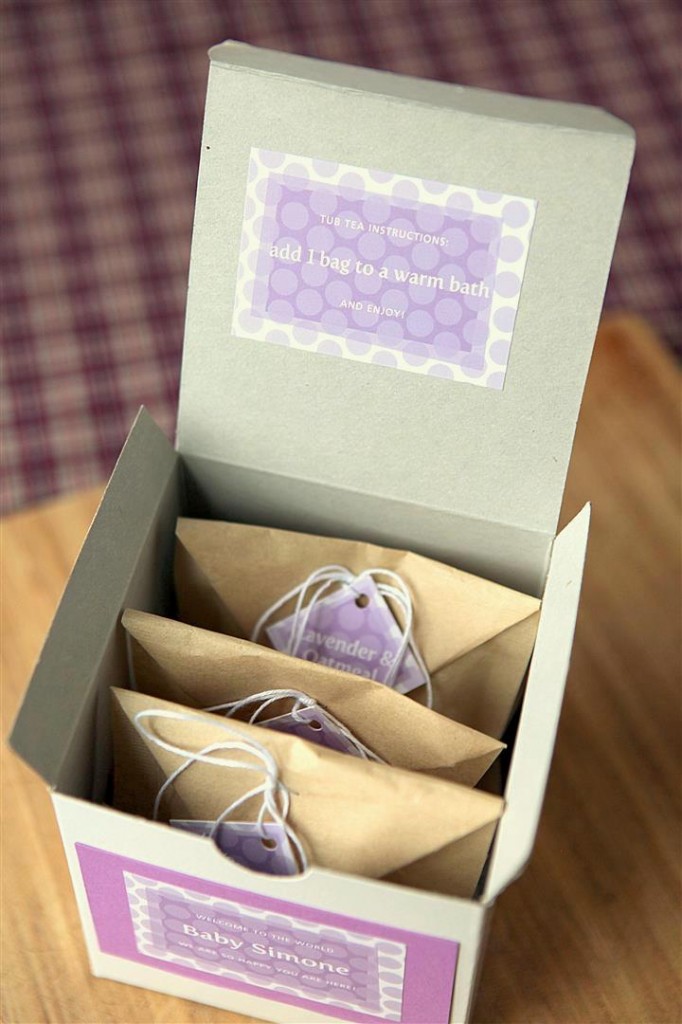 You can find the labels I used for this Lavender Oatmeal Tub Tea over at Evermine where I also blog.