These festive autumn candles combine some of my very favorite craft supplies to work with: Mason jars, fall leaves, and burlap ribbon. I love the contrasting textures of the leaves and burlap, which adds interest to an otherwise very simple design. This easy project will add a rustic glamour to Thanksgiving entertaining or make a great gift.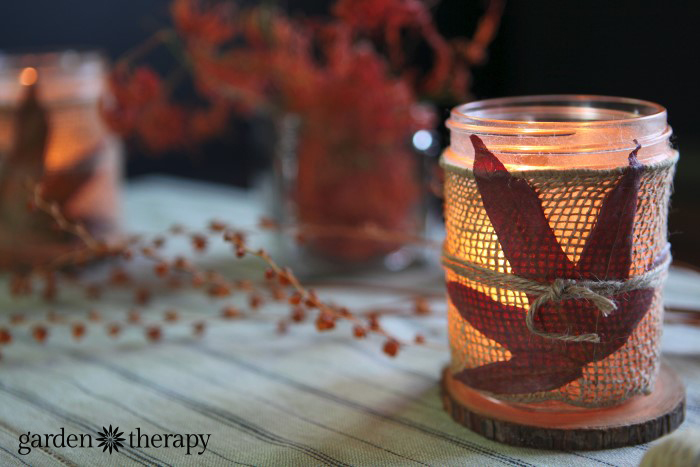 Burlap reminds me of fall. I'm not quite sure why; perhaps because it's the color of the garden going to bed for the winter. Or perhaps the texture that reminds me of the roughness of the leaves as they dry out. There are things I don't like about burlap such as the odor (what is that!?) and how much it sheds.
There are also qualities that make it quite endearing as well. The way the light looks through the loose weave. The versatility of burlap in crafts and decor. The natural look that can both act as a neutral background or feature.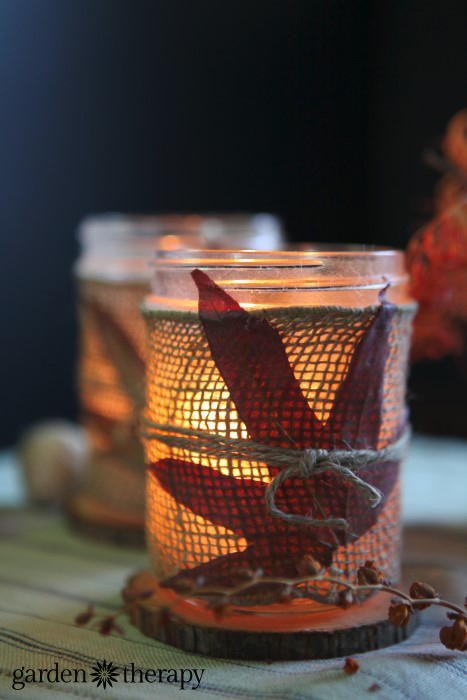 To make these leaves and burlap-wrapped Mason jar autumn candles you will need:
Materials
Make it!
Cut a length of burlap ribbon to wrap around the Mason jar. Use spray adhesive to glue the ribbon to the jar.
Use a hot glue gun to add decorative leaves to the burlap. Just a tiny dab will not hurt the leaves.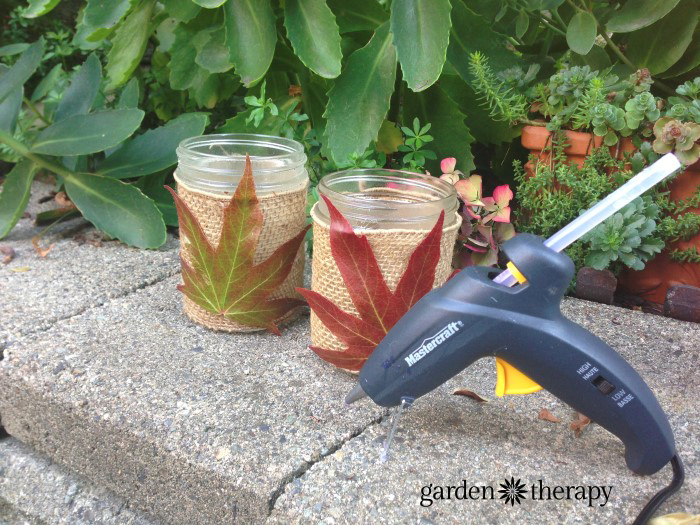 Wrap twine around the candle and add a monogram tag to personalize it if you wish.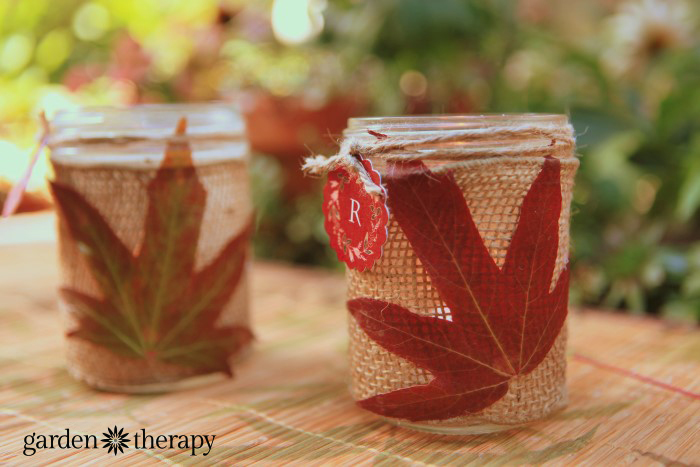 Or tie the garden twine around the center and display with natural elements such as dried Crocosmia seed heads, Japanese maple branches, twine balls, and branch coasters. Set tea lights inside, light them up, and enjoy the glow!