Mason jars make everything more fun, right? Add them to ice cream cake and you are in a whole other world of happiness. Seriously, personal ice cream cake! Yup, that's just about the best thing ever. Here is how to make it.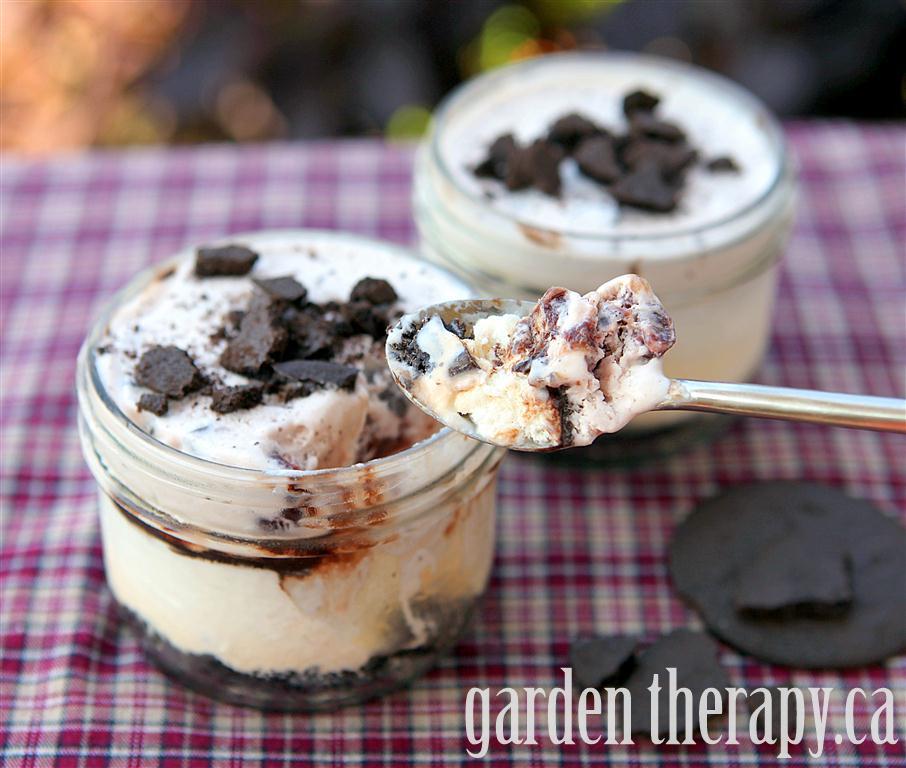 Ingredients:
2 different flavours of ice cream x 1 L each, softened
2 packages of chocolate wafer cookies
3/4 cup butter
1 jar chocolate sauce
wide mouth mason jars with lids
Directions:
1. Reserve a few cookies for crumble on the top. Grind up the rest of the cookies in a food processor until you get a fine crumble.
2. Melt butter and pour over cooking crumbs, mix well so that it sticks together when pinched. Press the cookie crust into each mason jar and freeze.
3. Spread first flavour of ice cream onto frozen crust and freeze.
4. Spread chocolate sauce onto first layer of ice cream and freeze.
5. Spread second flavour of ice cream onto frozen chocolate sauce, screw lid on, and freeze.
6. Serve with a few cookies crumbled on top and a strong spoon.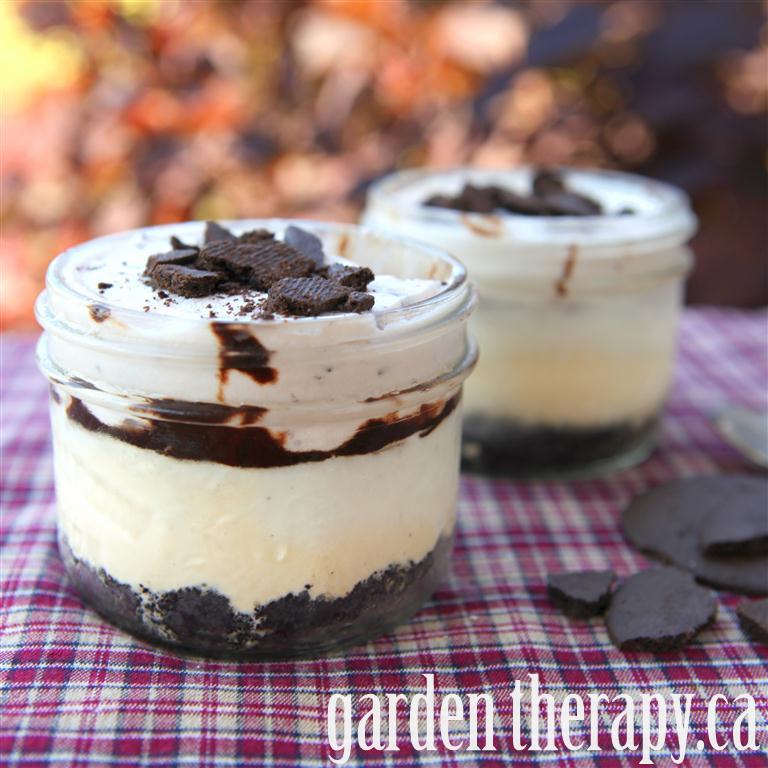 My version has vanilla bean on the bottom, chocolate cherry on top, and dark chocolate sauce in the middle. It was heaven.