I thought it would be nice to set out a healthy-ish treat for the Easter Bunny, so I whipped up a batch of these yummy whole wheat carrot cupcakes. Alas, they turned out to be so good that there are none left. Sorry, Bunny.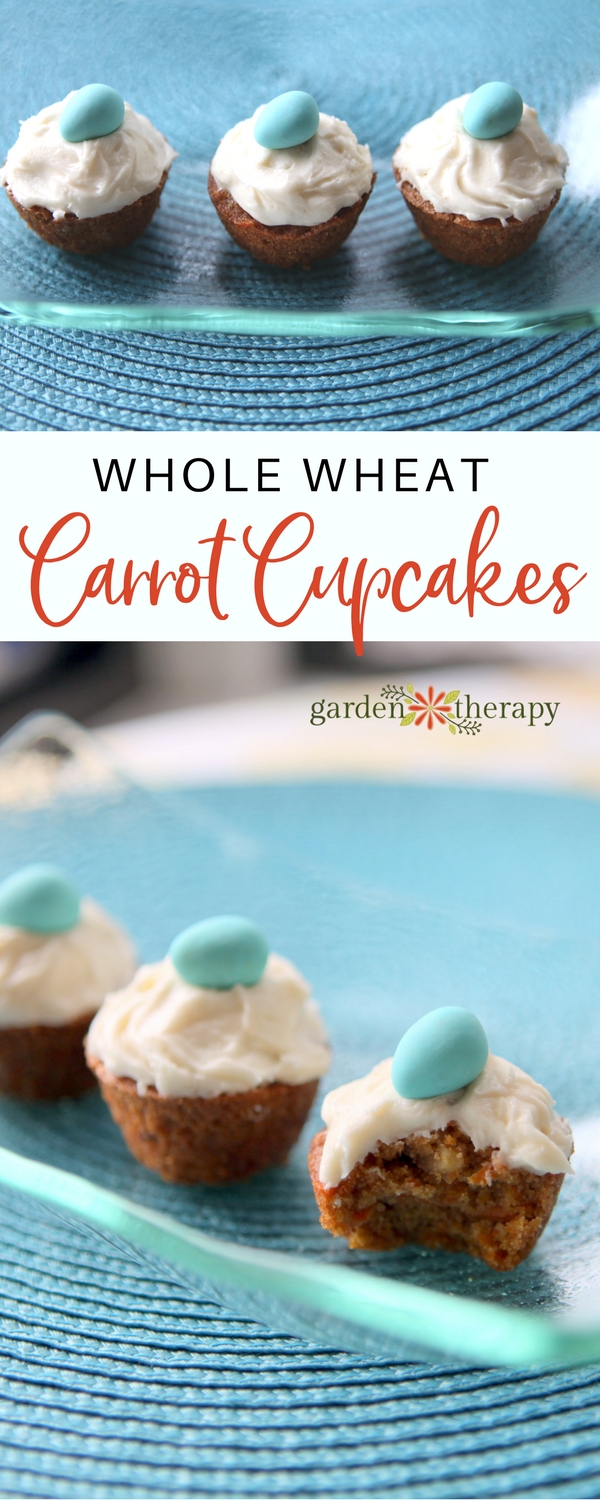 I love Easter. It's a chance to enjoy family togetherness and celebrate the new life and growth that comes with springtime. However, Easter often also comes with a ton of chocolate, candy, and refined sugar. These cupcakes are a sweet Easter treat that don't contain a ton of junk and mystery ingredients like many store-bought confections do.
Cupcake Ingredients:
2 cups whole wheat flour
1 tsp baking soda
1 1/2 tsp cinnamon
1/4 tsp nutmeg
1/2 tsp salt
3/4 cup sugar
3/4 cup brown sugar
3 large eggs
1 cup vegetable oil (I use melted coconut oil because of its health benefits)
1 tsp vanilla
1 cup chopped walnuts
5-7 or so medium carrots to get 4 cups of shredded carrot
Frosting Ingredients:
1/2 cup cream cheese
1/2 cup salted butter
3 cups powdered sugar
1 tbsp lemon juice
1 tsp vanilla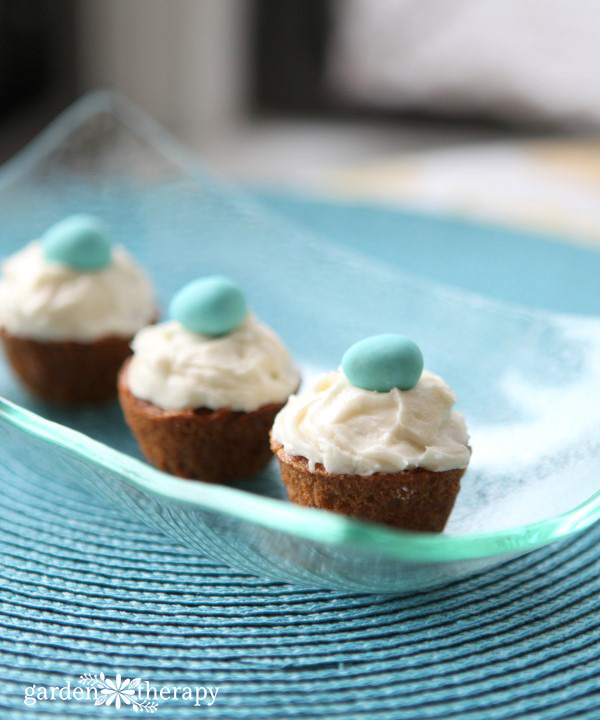 Make it!
Preheat oven to 350°F and grease the cups of 3 mini cupcake pans.
First peel the carrots, then shred them with a box grater or using the grater attachment on a food processor. Measure out and beat the sugars, eggs, oil, and vanilla. Add flour, spices, baking soda, and salt. Mix well. Stir the carrots and chopped nuts into the batter and spoon into the greased muffin tins. Bake for 20-25 minutes. Remove from the oven when a skewer inserted into the center of a cupcake comes out clean.
To make frosting, add softened butter and cream cheese to the rest of the ingredients in a food processor or mixer and blend until combined. Add less sugar for a softer frosting or add more sugar to firm up frosting.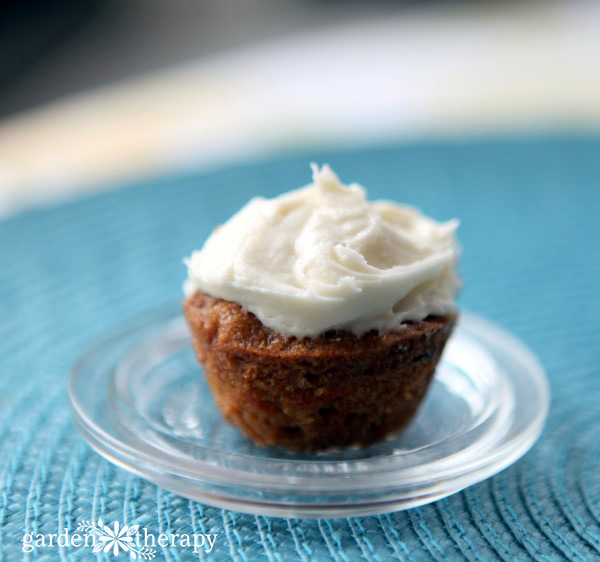 When cupcakes have cooled, ice with frosting and top with a chocolate egg or half a nut.
Makes 36 mini cupcakes
~
More Ideas for Easter: