I've heard the term "Southern hospitality" and yet never having traveled to"the South" I haven't had the chance to experience it. Until now. Last week I attended P. Allen Smith's Garden2Grow at Moss Mountain Farm.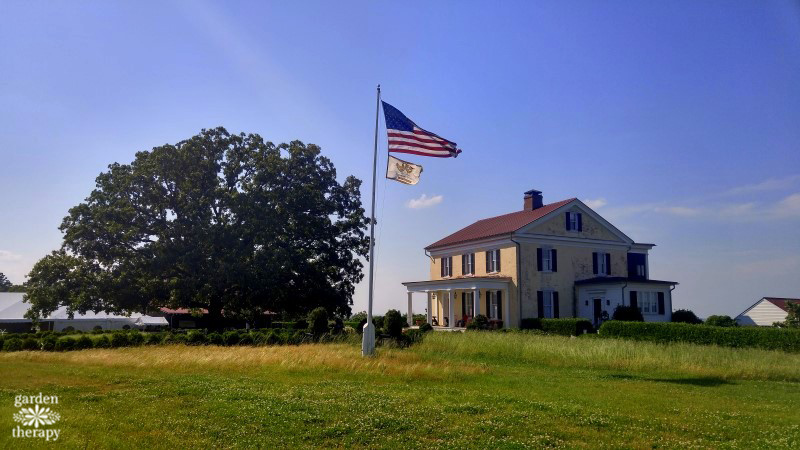 The two-day event brought together gardening influencers with P. Allen Smith's brand partners to have an open discussion about how to share the love of organic and sustainable gardening practices with gardeners everywhere. Our small group was fed like royalty and treated even better, and I learned a lot about the charismatic gentleman who has been hoarding roses and saving heritage poultry breeds for 25 years.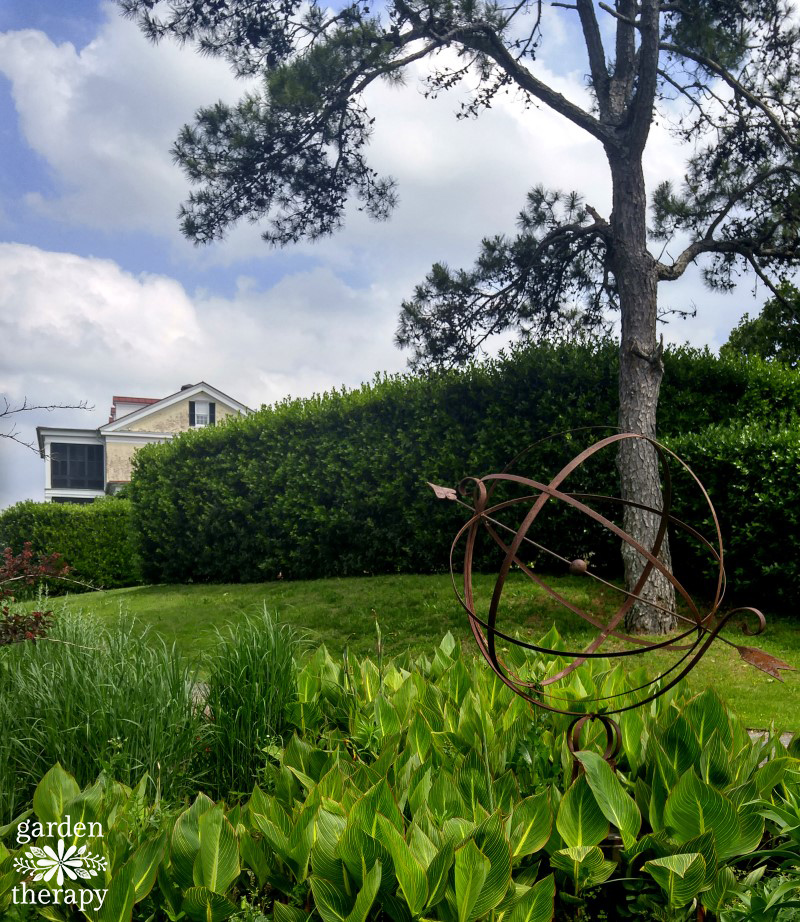 P. Allen Smith
Allen is a true southern gentleman and a passionate gardener, whose love of history can be seen throughout every inch of Moss Mountain Farm, the set for his stylish gardening television shows. Over the two days that Allen toured us around his farm, I learned why this man had captivated so many people around the world. He cares. He cares about organic gardens, growing better and healthier food, about the sustainability of the flowers that decorate the tables, and the history of the land.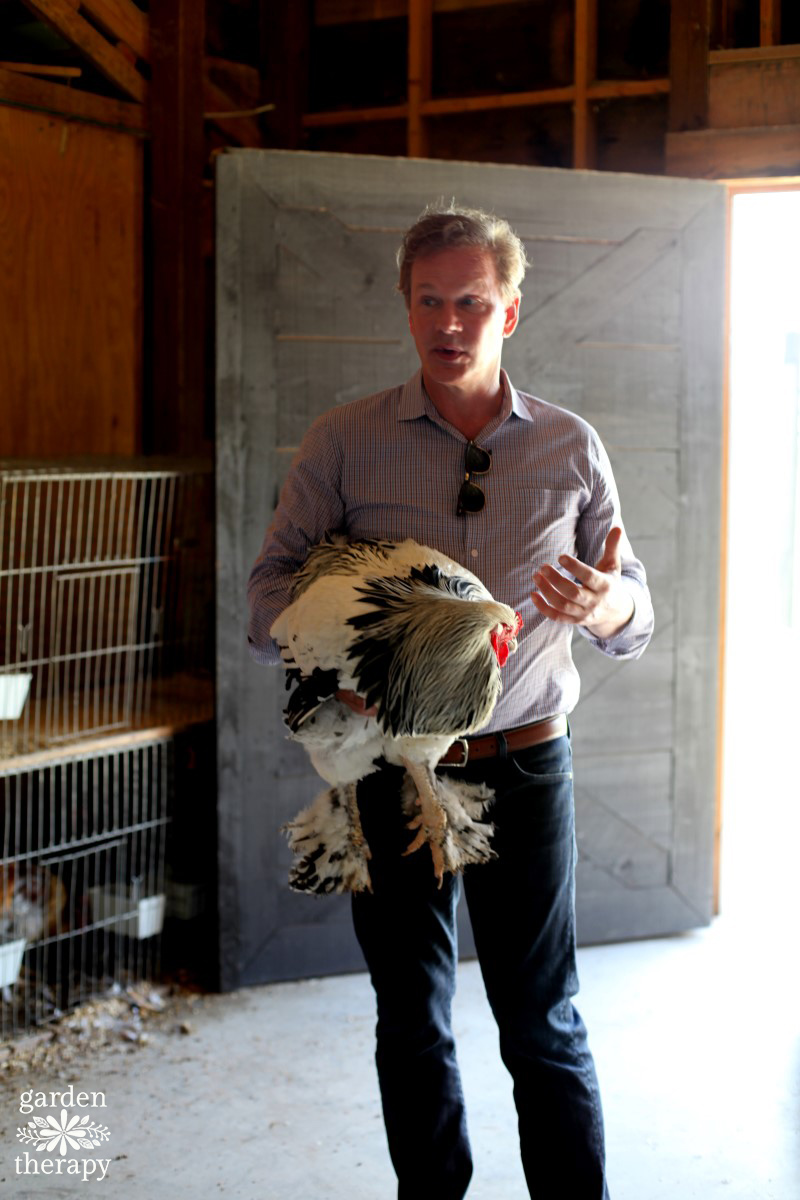 He showed his passion for saving rose varieties and heritage poultry, on a mission to ensure that they don't face extinction. And he intimately knows about every flower, leaf, and feather on his farm. When you see a figure like that on television you wonder how much is posturing and how much is real. Allen is authentically the creative mind, style icon, and expert that he appears to be.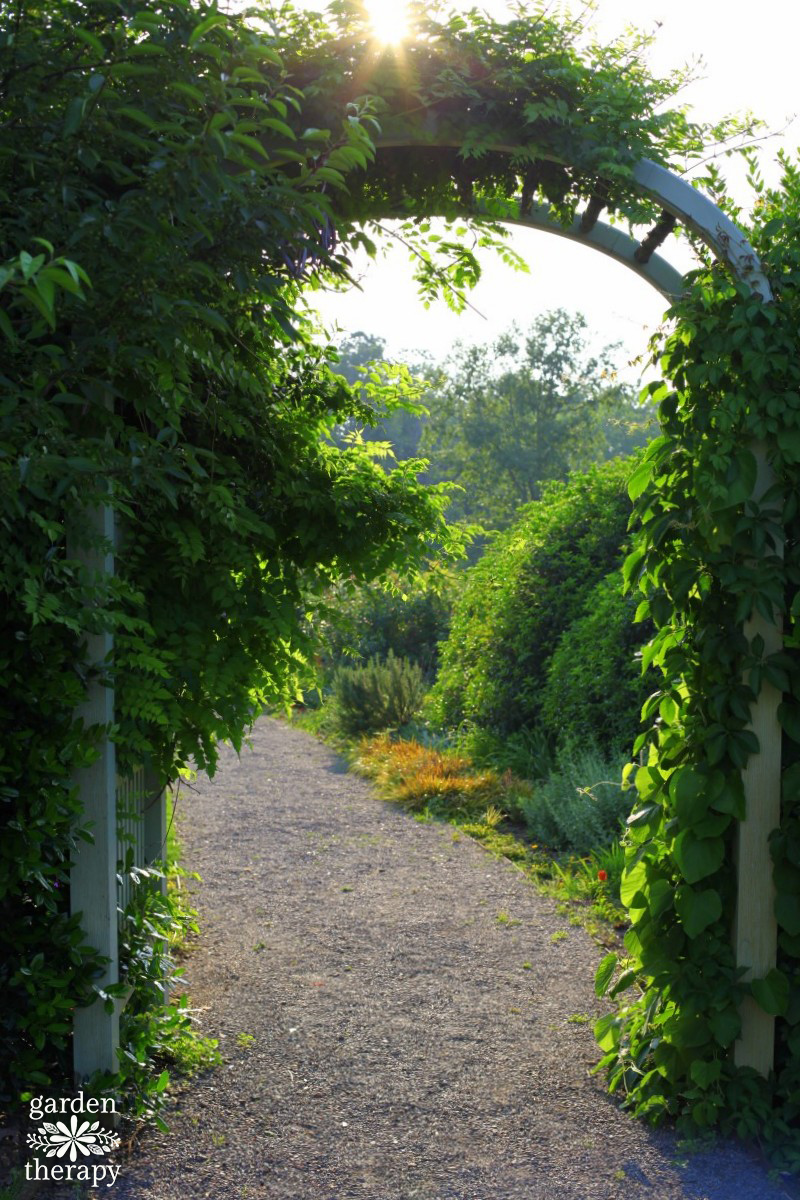 Moss Mountain Farm
Moss Mountain Farm is a classic American farm located 40 minutes from Little Rock, Arkansas. There is no moss to be found on the property; the farm was named for the previous owners as a nod to the history of the land. P. Allen Smith purchased the 500-acre property and built the estate around a 350-year old oak lovingly called "the Big Sister." There are many other historic plants around the property, from the 100-year-old fig tree that is honored in its own circular garden, to the heritage roses that Allen has displayed throughout the rose pavilion. While the gardens do look manicured and intentional, it's all due to space. Allen is a self-professed plant hoarder who can't throw anything away. Each of the beauties in his collection of roses has meaning and history, which he will passionately discuss with anyone who asks.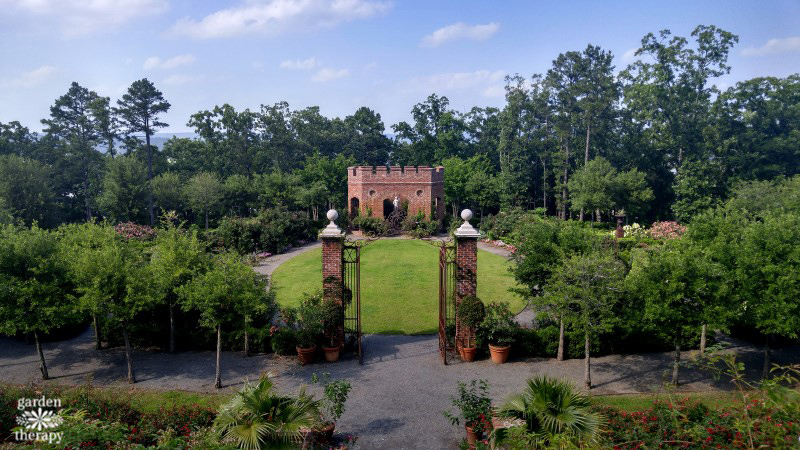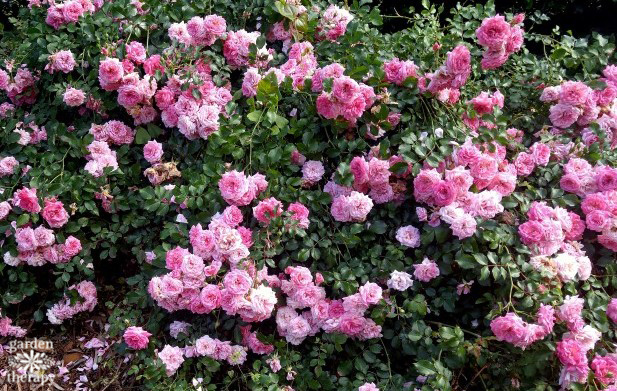 Poultry Village
The farm has over 2000 years of history from the heritage breeds of chickens, geese, ducks, and turkeys. There are even swans that swim in the ponds around the property.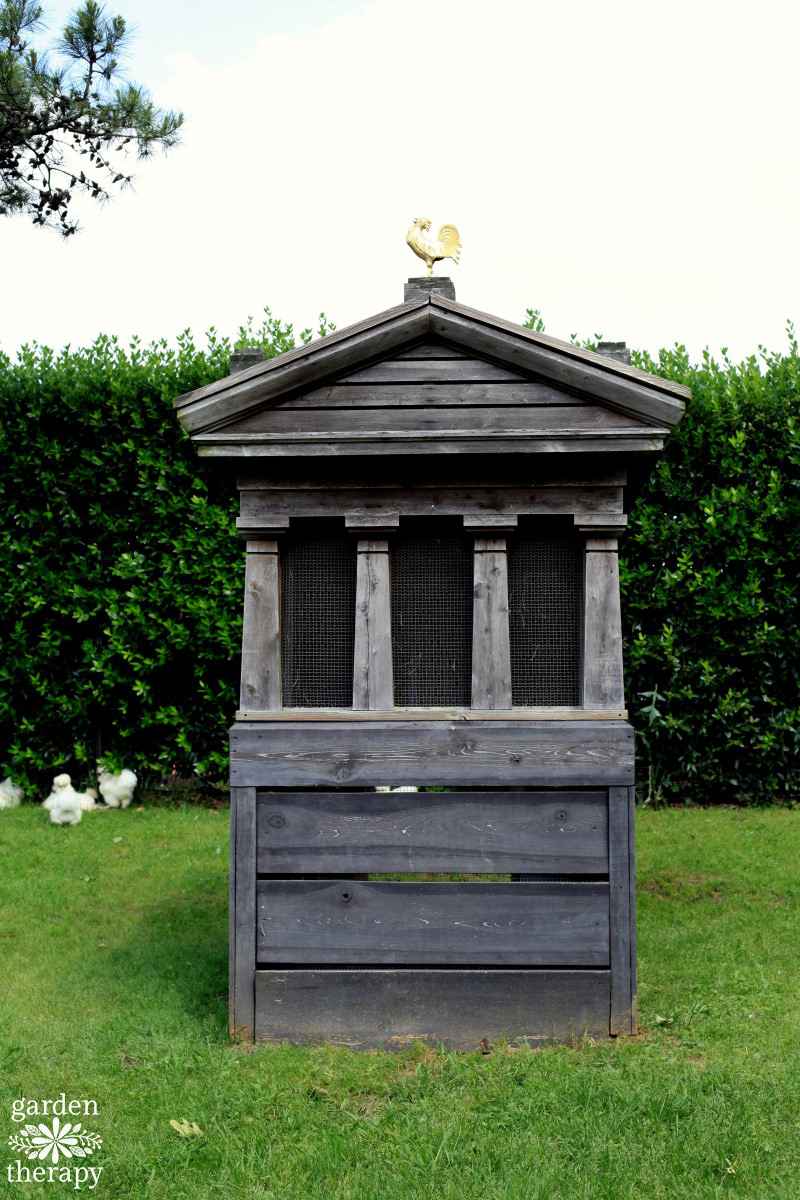 Allen knows each of the breeds intimately and champions the preservation of heritage species through his on-air education and the Heritage Poultry Conservatory, which helps to support the education and care for heritage poultry breeds so that they don't die out.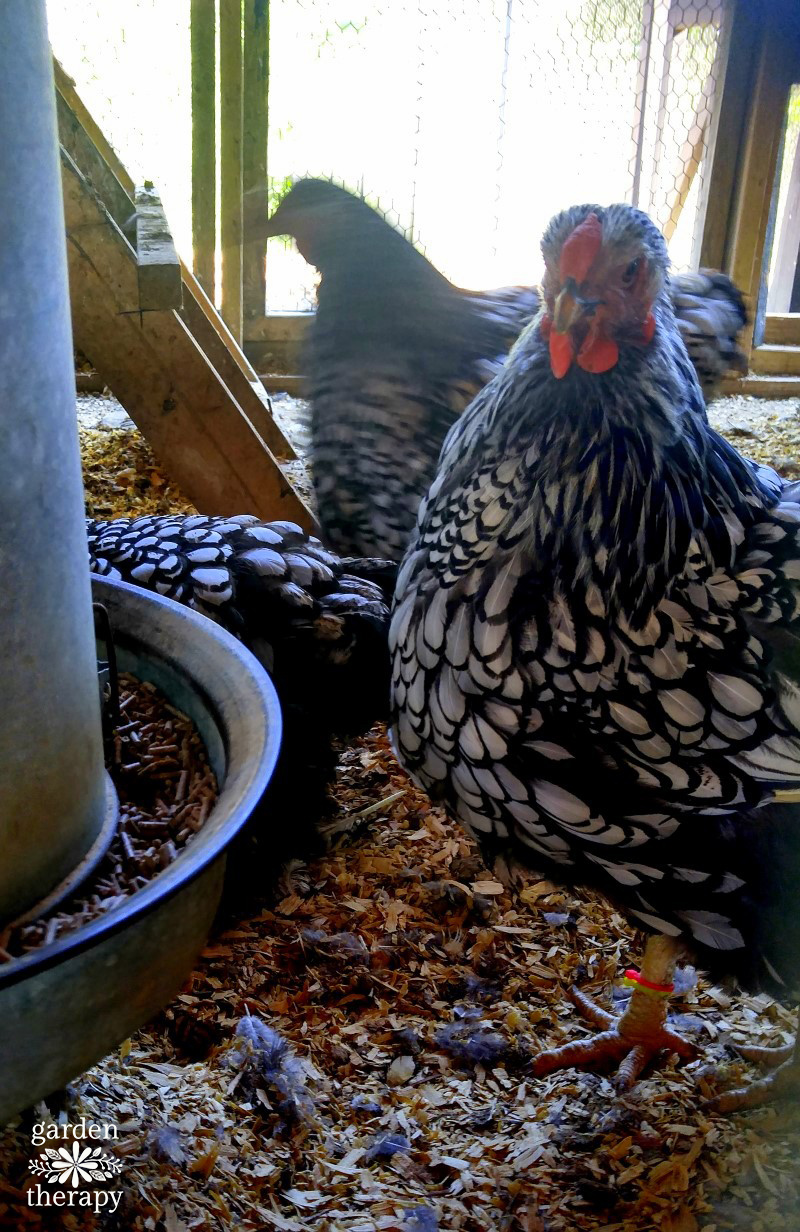 The Vegetable Gardens
The gardens showcased a plethora of decorative gardening applications, from espaliers to companion planting with edible flowers. The main vegetable garden was hidden behind an ethereal asparagus hedge and flanked by a number of smaller, artfully designed gardens filled with edible plants. Wheelbarrow container gardens and tiered strawberry planters show the creative ways that produce can be beautiful.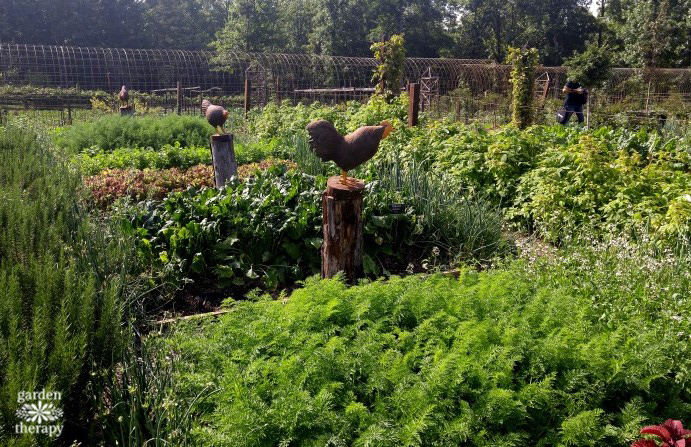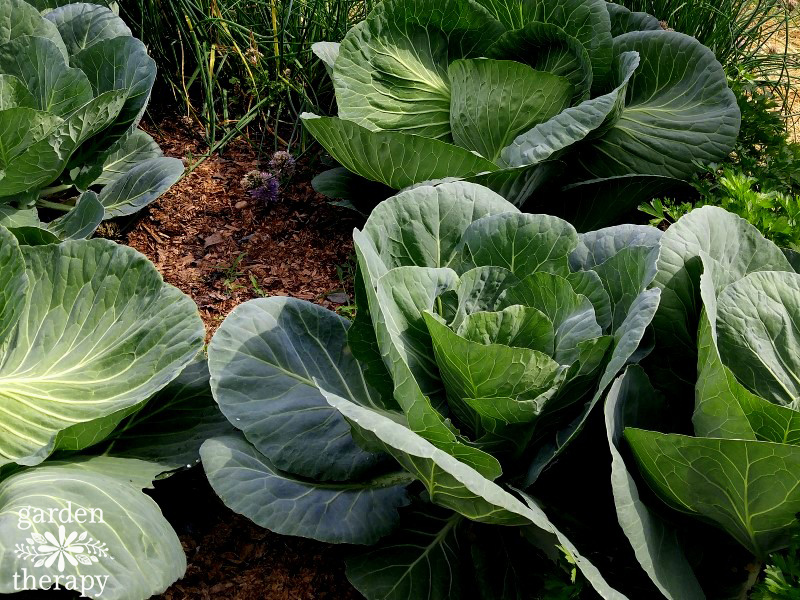 Containers as Features
One thing I love to do in my home garden is plant containers as garden features. It seems that many people think that containers are only for balcony gardeners or small spaces. Yes, I do garden on a small urban lot and containers do help with the space issue, but I also use containers to showcase special plants, to line garden beds, and to create visual interest.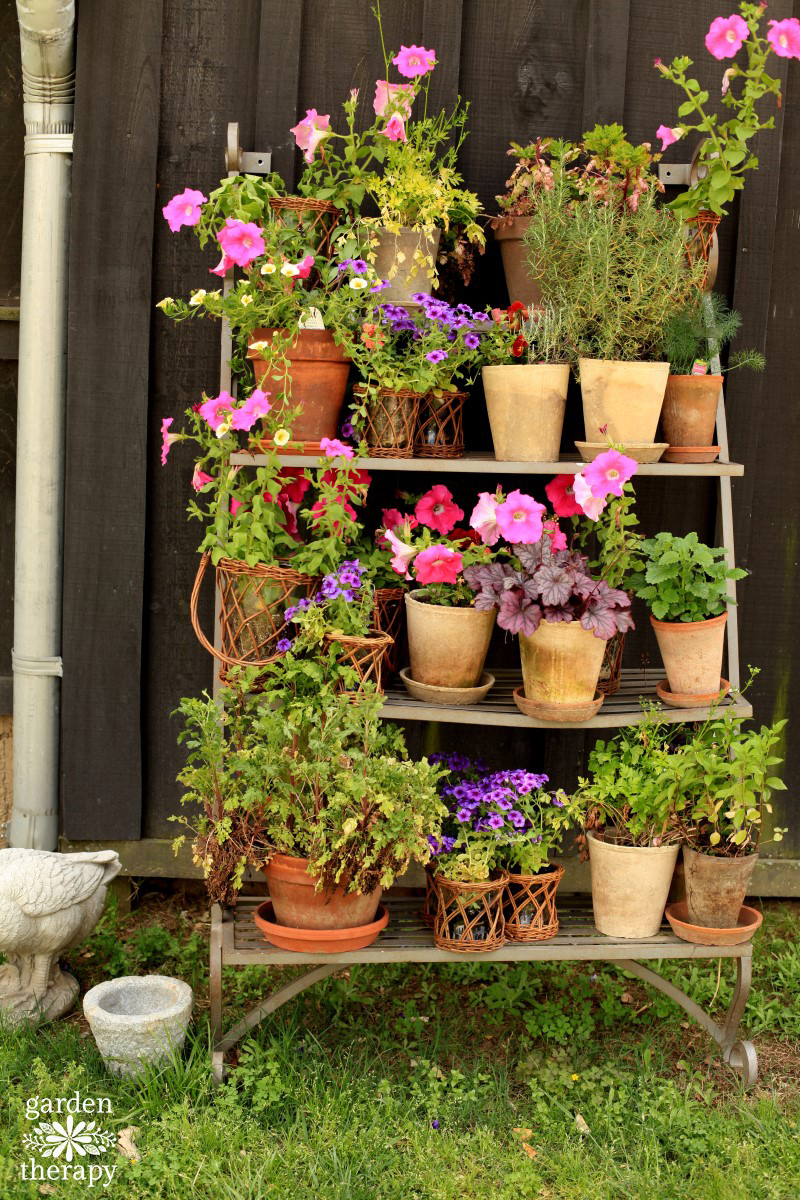 There were some lovely examples of containers at Moss Mountain Farm that added to the decorative nature of the gardens. Many of these containers, although they look like stone or ceramic, are self-watering pots from Crescent Garden.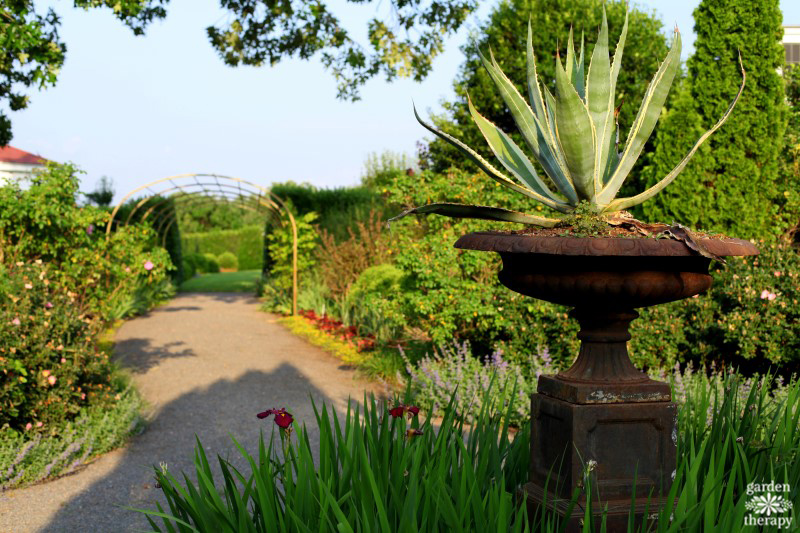 The Little Details
While you may not have a huge garden at home, nor the time or the staff to maintain spaces as impressive as Moss Mountain Farm, there are always ideas that can be brought home to any garden. The Sunpatiens on the porch are the exact shade of salmon pink that the patio furniture was painted, a subtle detail that makes a lot of impact.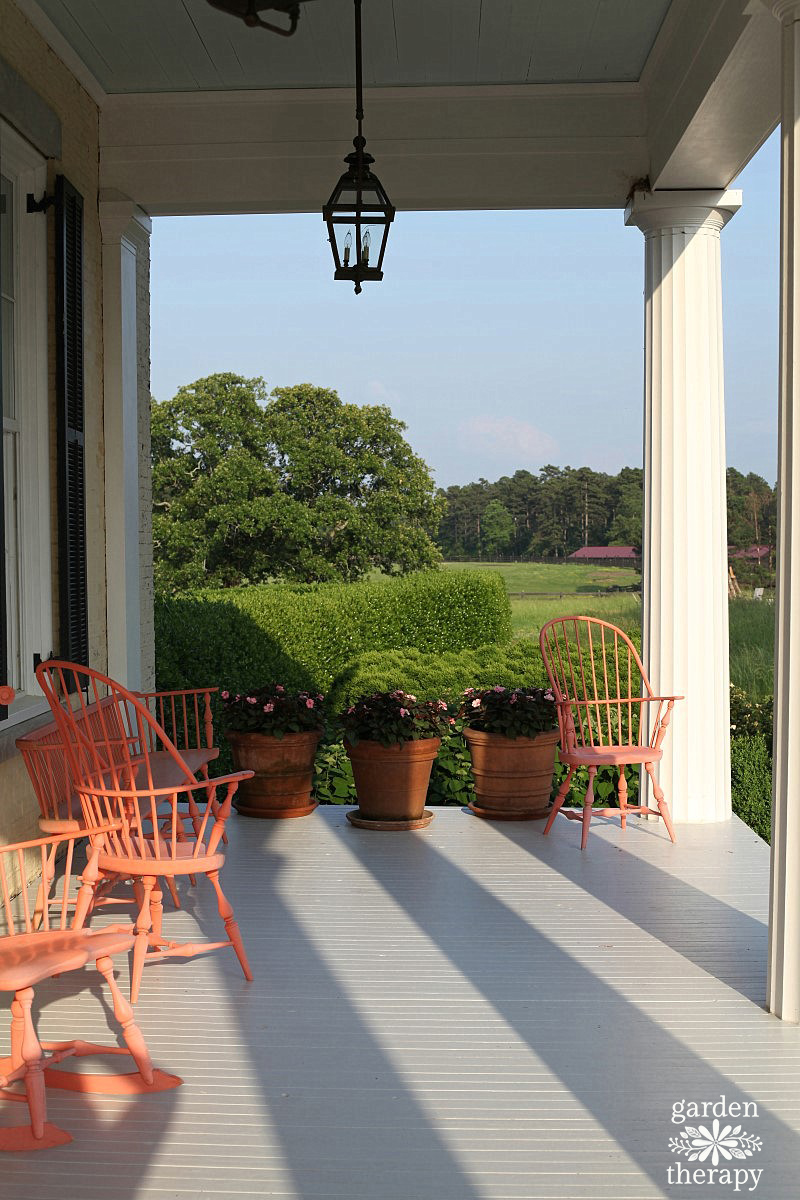 The spaces may be vast but they invite you to enjoy them. A circular water feature is surrounded by white roses that glow in the evening light, making it a welcoming spot for evening entertaining. The rose garden is shaped like a bowl that allows the fragrance of the many roses to hang in the air and perfume the ramp down to the garden. The firepit's comfortable chairs allow you to lounge while you listen to the baying of the sheep in the pasture beyond. The hedges have peek-a-boo lookouts cut into them, which reveal a unique perspective on the farm.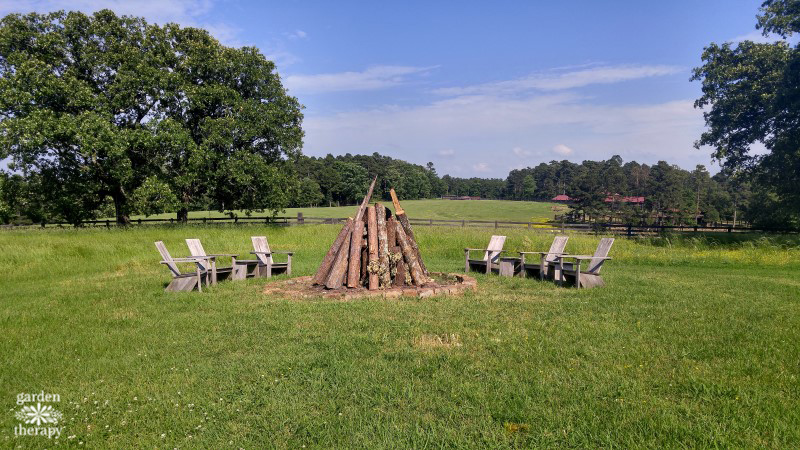 Southern Hospitality
I arrived with the expectation that we would be well treated, but I could have never imagined the degree to which that statement was true. Everyone I met from the South took the time to learn my name and use it often while talking to me. They were gracious hosts—funny and welcoming—and not at all stuffy. Just a few hours upon arriving, I felt as if I was transported to another time. Tables were set with floral eye-candy and the food welcomed you to dig in with vigor, sip tea or wine, and share stories like you would with old friends. Allen can sure throw a garden party worth talking about but I'll share my photos and take on that next week.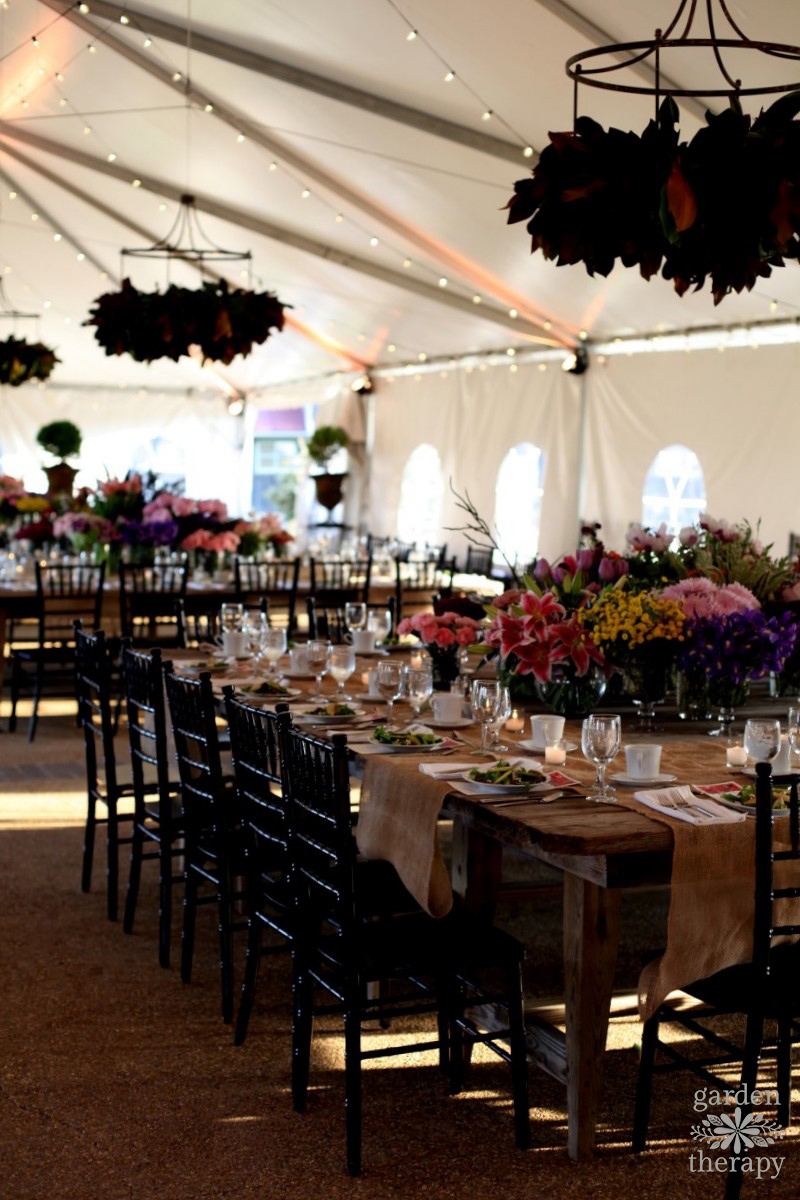 The two days at the farm were a chance to get to know the beauty of the area, a peek into the history that Allen has preserved, and an opportunity to talk with both other gardening influencers and businesses about how to cultivate connections with "the why": why you garden and why gardening is meaningful to you.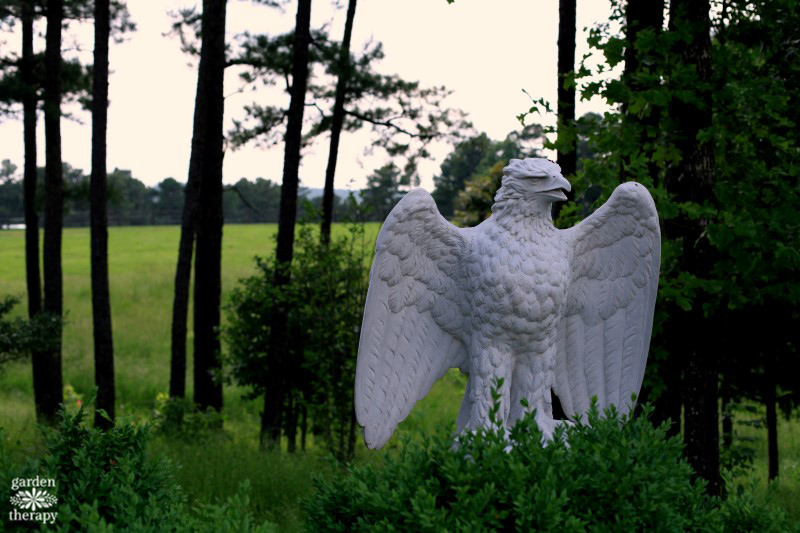 I've shared my "why" story (here) of how gardening helped me rehabilitate from severe illness. Gardening keeps my body and mind sharp and helps with the chronic pain and fatigue that I have been fighting since the day that I suddenly became ill. From the intimate talks with everyone at the farm, I know there are many others whose "why" has taken a different path.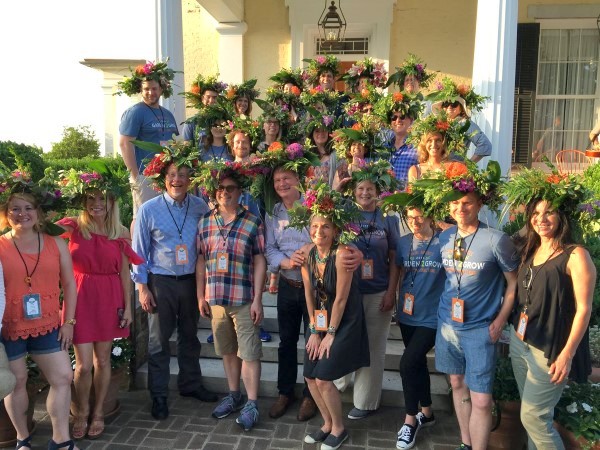 I will be inviting some of my new friends to share some of those stories here and I would like to invite you as well to share your story. We all have a different reason for gardening, yet as a collective group of gardeners, we come together as family, gardening for therapy and the many other things that it brings us.