If you don't have the February 2013 issue of Women's Day magazine yet, then go get it! I'll wait….
…Ok, now turn to page 48. Yup, that's me and my branch coat rack project in Genius Ideas (why, thank you.).
A few months ago I was contacted by the magazine about the Branch Coat Rack project I shared on Women's Day's DIY Pinterest Board. I was happy to share the project and have been looking forward to how they would design it for the magazine. Here is the result.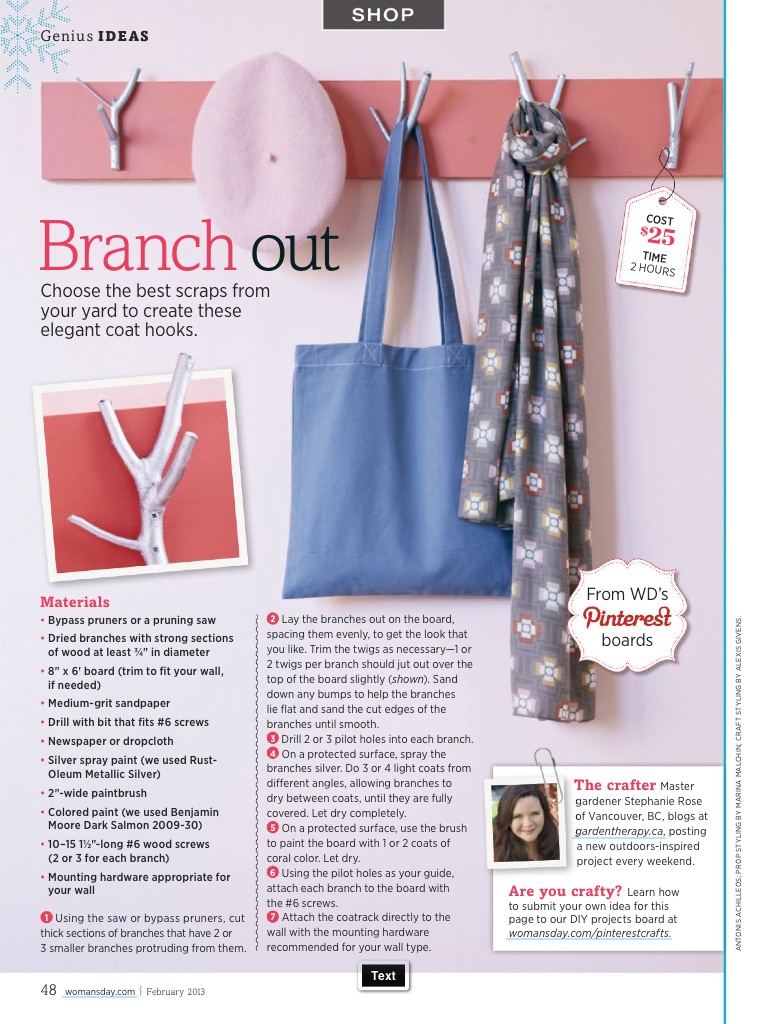 I love their take on the project with silver sprayed branches and a rosy pink back board. I still also love the colours I used for my coat rack, with white branches and natural wood back, but it just goes to show you how a DIY project can take on a personal flare. Here is the original: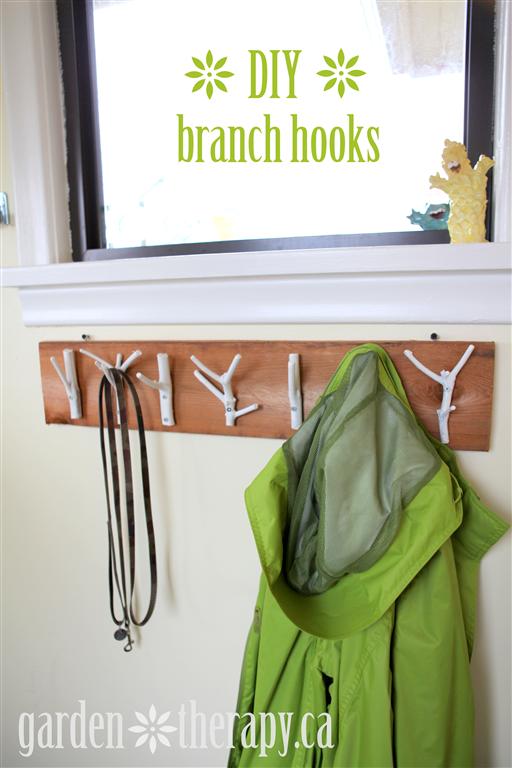 What do you think: do you love the pink and silver, the more natural look, or do you have your own ideas?