Do you like the taste of salty and sweet together? The addictive combination is incredibly popular for a reason. There is research to show that there are certain sweet taste receptors on our tongues that are activated only when sodium is also present. Whatever the reason, sweet and salty are SO FREAKING GOOD TOGETHER and this olive and fig tapenade is one of my favorite ways to enjoy this mouthwatering flavor combo.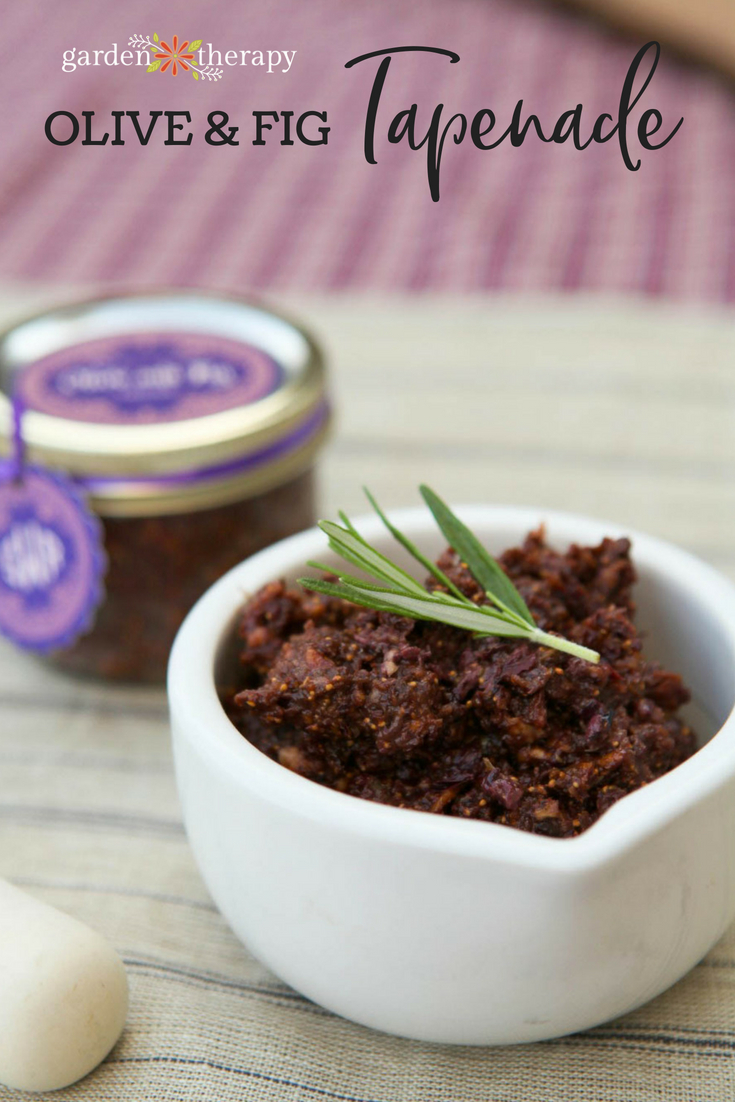 While I'm not averse to salted caramel or chocolate pretzels, there are other ways to get the sweet/salty flavor kick that are a bit closer to nature. Enter Olive and Fig Tapenade. I'm a longtime fan of jam on cheese and crackers but spread a little of this drool-inducing mixture on a rosemary cracker and KAPOW! Your mind is blown.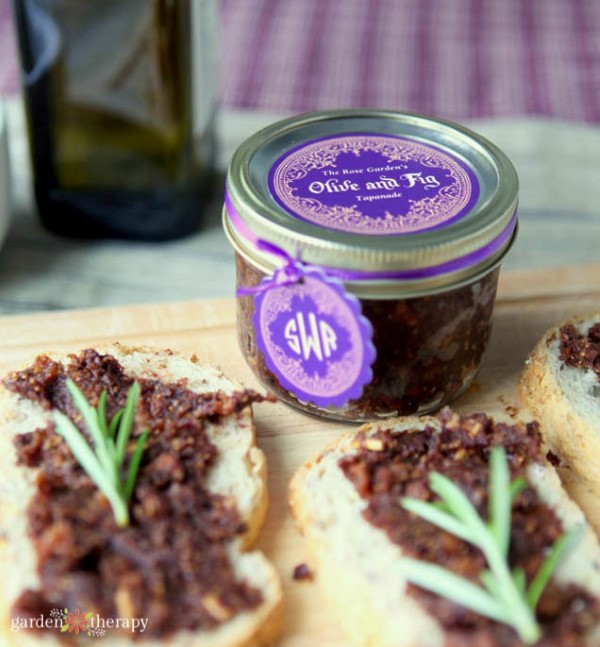 One more little ditty about this tapenade: it's super easy to make. So go grab your food processor and let's tapenade!
Ingredients
Makes 1 cup (250ml)
1/2 cup dried mission figs, stems removed
1/2 cup pitted Kalamata olives
1/8 cup dried apples or apricots
1 tbsp capers
1 tbsp good quality sweet balsamic vinegar
1/2 tbsp fresh rosemary leaves
1/2 tbsp good quality olive oil
Make it!
Add all ingredients except the olive oil to a food processor and pulse until the mixture is fully blended but coarse. Drizzle in the olive oil and pulse one more time to combine.
Spoon mixture into a short, wide-mouth 250 ml / 8 oz canning jar. Label and refrigerate until party day. Can be made up to 3 days ahead. Serve with crackers or bread and a medium-sharp cheese like cheddar or gouda.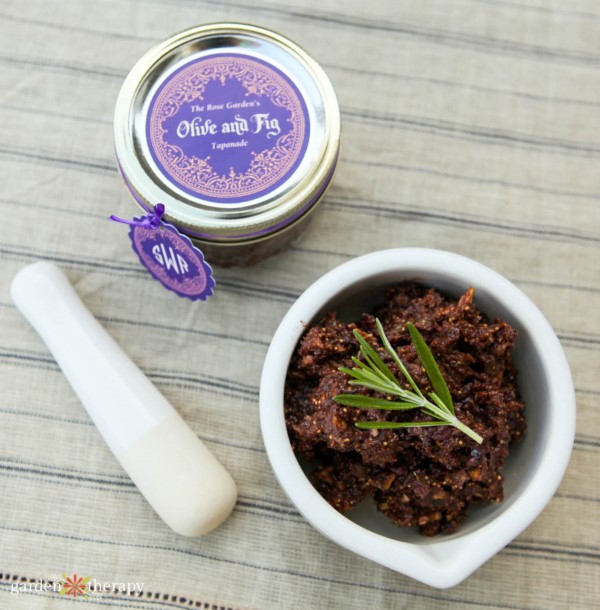 Love figs as much as I do? Learn how to grow figs in the home garden (and why it's so worth it!).