Does your outdoor table need an update? This quick makeover using waterproof oil cloth may be just the fix!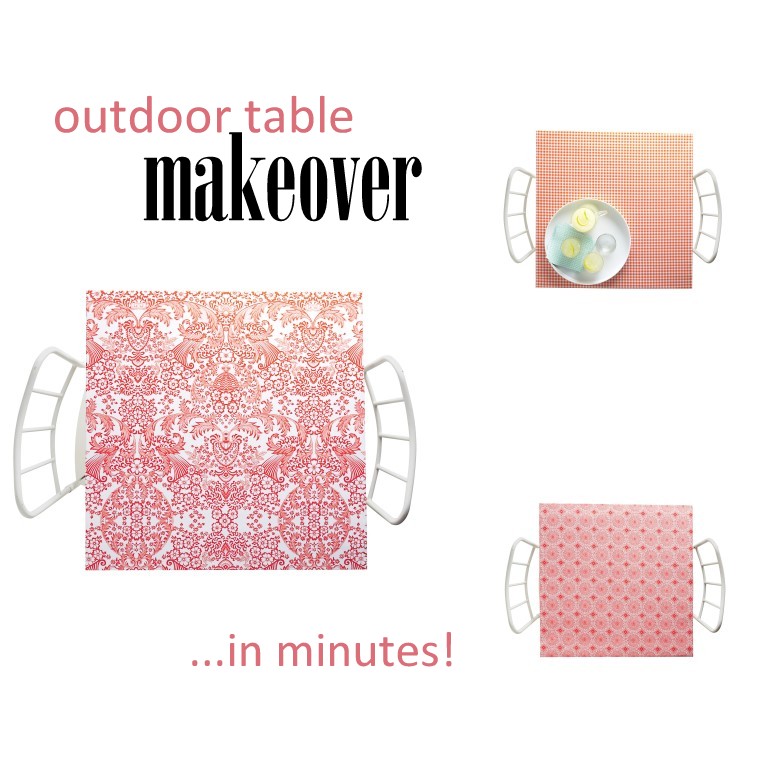 This project from Martha Stewart Living's June 2013 issue features some stylish fabric but there seems to be an endless selection available from the vintage fruit and flowers and picnic red gingham to modern prints, faux wood, and even chalkboard oil cloth!
From Good Things | Home and Garden Page 56: Make over a worn-out patio table by covering it with oilcloth. Cut a piece so it falls a few inches past the edge on each side. Stretch the cloth taut and secure it to the underside with a staple gun, tucking the fabric under itself at the corners and trimming if needed. Oilcloth, in Medallion Red, Orange Gingham, and Paradise Lace in Orange, from $7 a yd., www.oilcloth.com.
Written by Kristin Flanagan. Photographs by Kate Mathis. Courtesy of Martha Stewart Living. Copyright ©2013. For more gardening ideas, visit http://www.marthastewart.com/ or pick up the current issue on stands now.