I just love this recipe for pickled golden beets with ginger and star anise. The brine is sweet with just a hint of spice, a beautiful compliment to the earthy flavor of golden beets. I made this along with a more traditional beet recipe, Tarragon Pickled Beets, to enter in a canning contest. When it came time to submit the entry, I couldn't decide which one to use!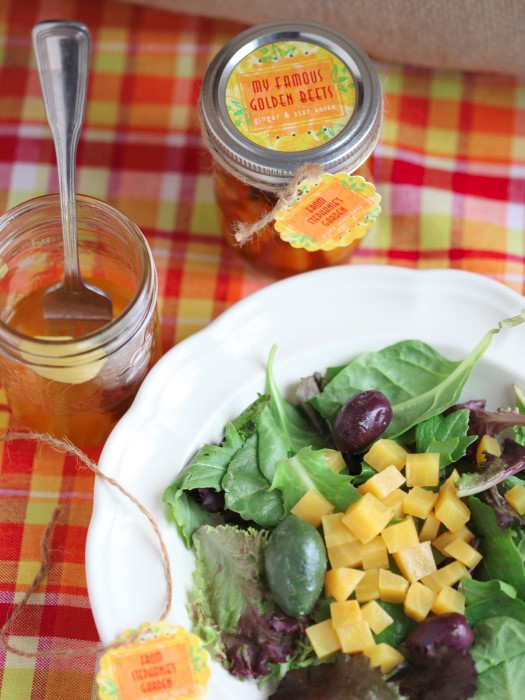 Make this recipe with fresh beets, from the garden or market, that have been grown organically. I choose the largest beets I can find to cut down on peeling time as that is the most laborious part of the process, but baby beets would make lovely pickles as well.
Ingredients
3 large golden beets
1 cup apple cider vinegar
1 cup water (could possibly reduce this amount to ¾ or ½)
½ cup maple syrup
2 whole star anise pods
1 thumb of ginger, peeled and thinly sliced
Make it!
Clean and trim beets. Cover with water in a large pot and bring to a boil. Reduce heat and simmer until beets are tender, about 45 minutes. Rinse and cool. Using a vegetable peeler or scrubber, remove the skin and then cut the beets into 3/4" thick cubes. Pack chopped beets into 4-5 sterilized 250ml canning jars.
Add all other ingredients to a saucepan and bring to a boil, stirring regularly. Simmer uncovered for 10-15 minutes or until you have the depth of flavor you like. Immediately pour hot pickling liquid over beets leaving 1/4" of headspace.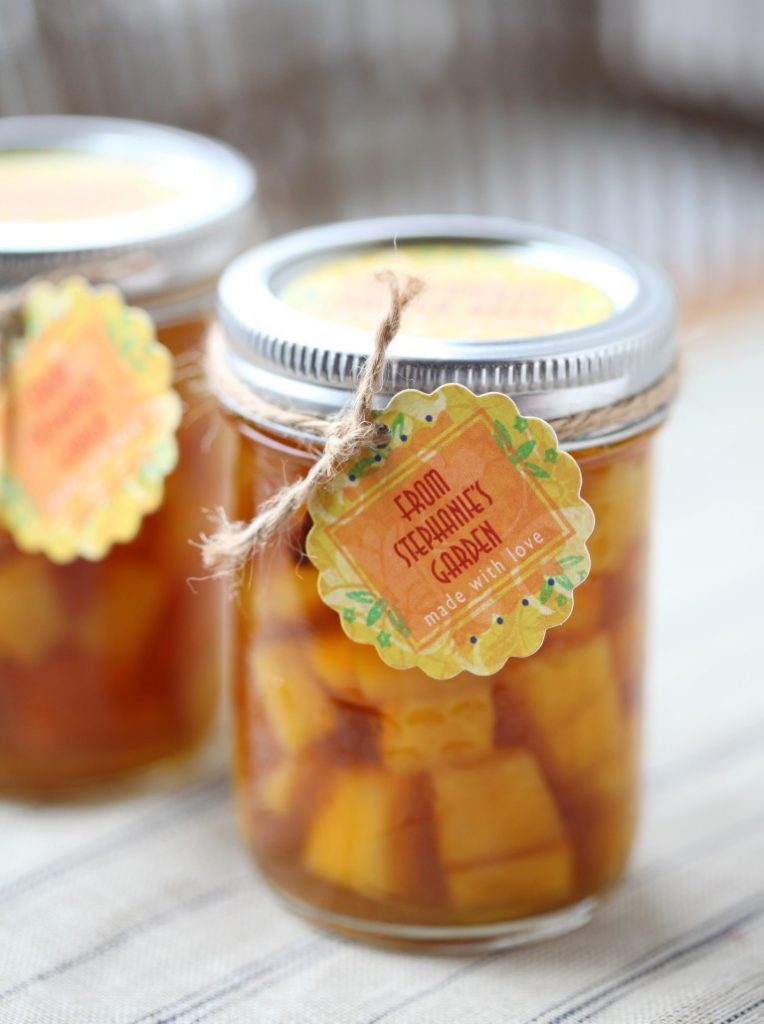 Seal jars and process in a boiling-water canner for 20 minutes. Makes 4 or 5 x 250ml jars.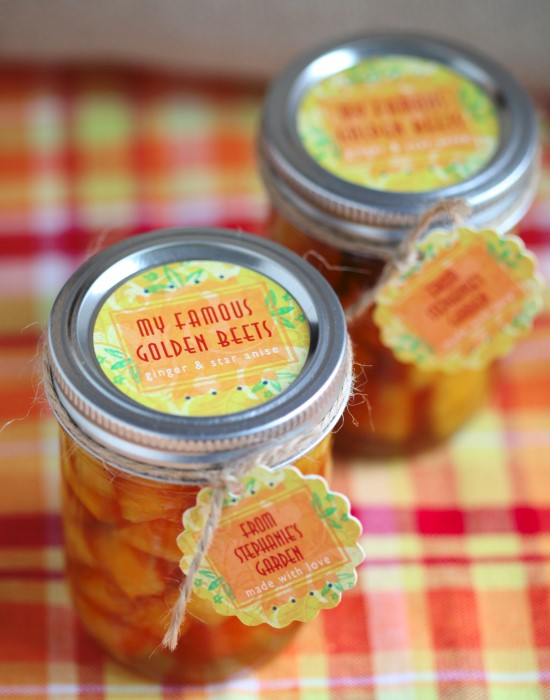 Like the labels? You can find them on my post on the Evermine blog.